Southern Scholar Socks Review August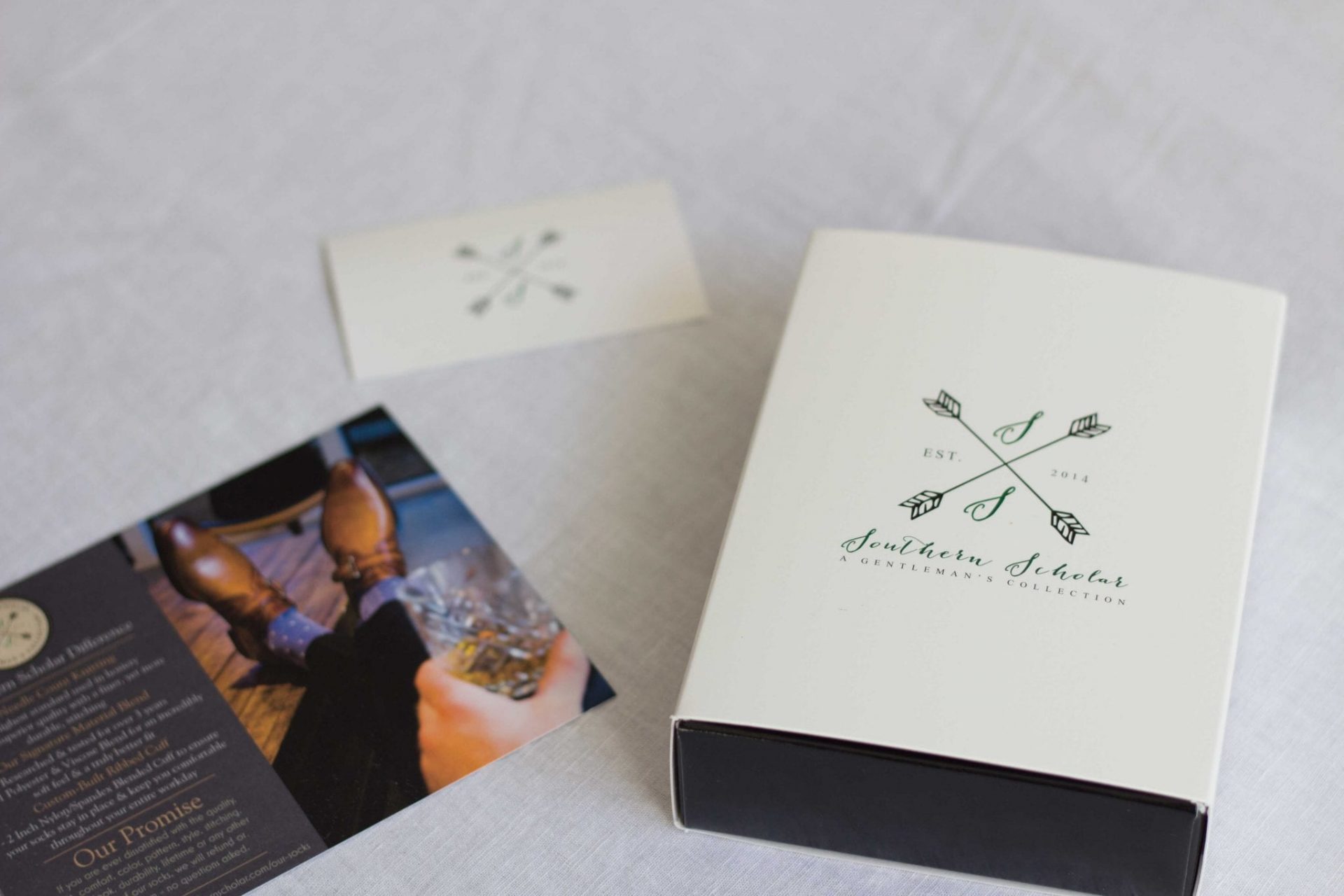 I'm a huge fan of socks. Whether they are plain and dressy, or if they are full of cool designs and meant to be worn casual. Socks can add a lot of character to any outfit you pair them with. That's why I'm always excited to review socks from Southern Scholar Socks!
With school just around the corner, the 'scholar' aspect of their name does not disappoint! Although they are not a school brand, they can help students, and pretty much anyone look dapper with their socks!
For those of you who are not already familiar with the brand itself, Southern Scholar Socks is a monthly sock subscription service which offers high quality socks with styling advice for an amazingly low cost! There are three subscription options:
Month to month: $15/month
6 month prepay: $90 billed semi-annually
12 month prepay: $165 billed annually
You can even add 3, 6, or even 12 socks to your first order for a great price if you're looking to upgrade your sock drawer.
Here's a closer look at this month's box…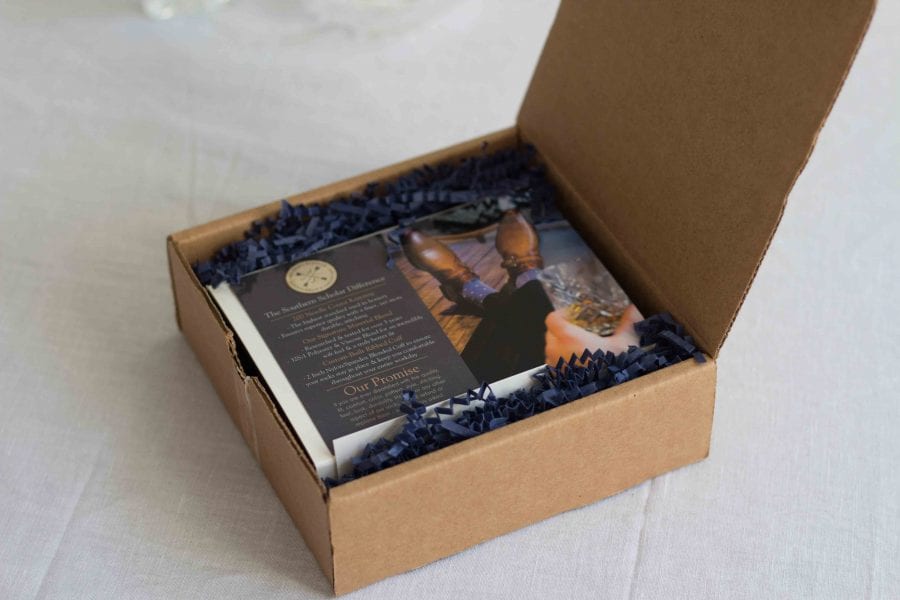 Every month you can expect to see this low-key brown box arrive at your door.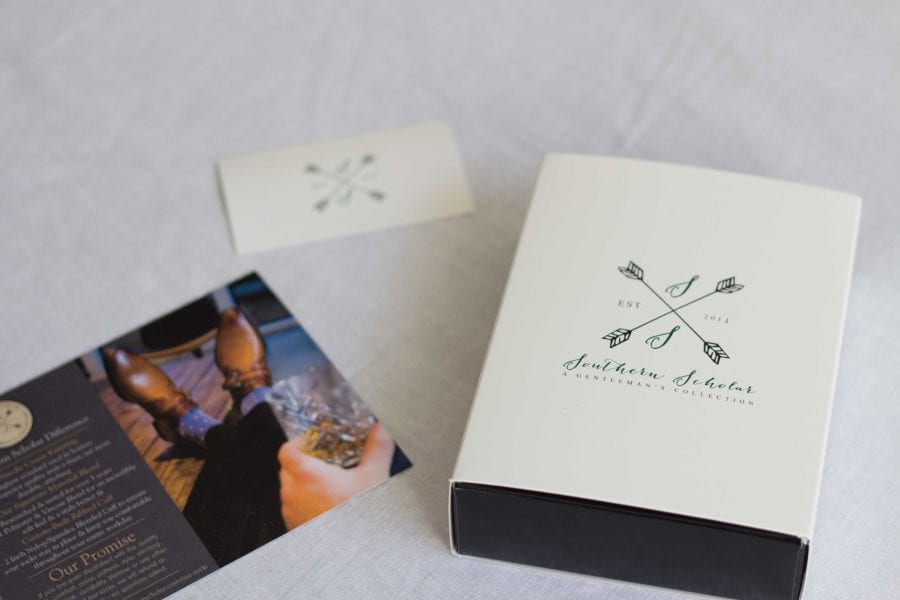 However, inside the brown box is a nicely curated box opening experience! Each box includes a card which gives some information about Southern Scholar Socks and their goal of providing top quality products! You'll also find a card with washing instructions and the box with the socks.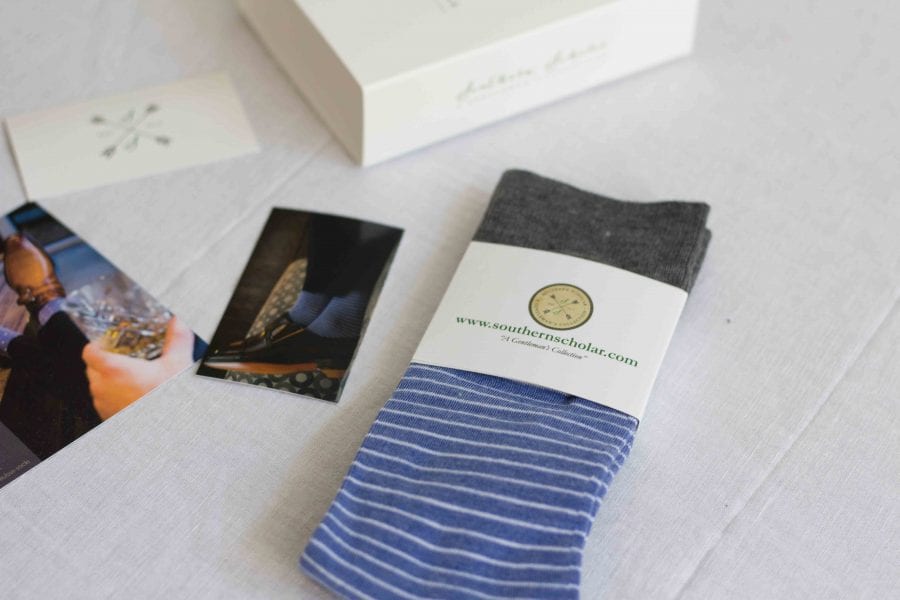 This month's socks are called the Hamptons. Aside from how soft they are, the clean blue stripes are definitely my favourite thing about the socks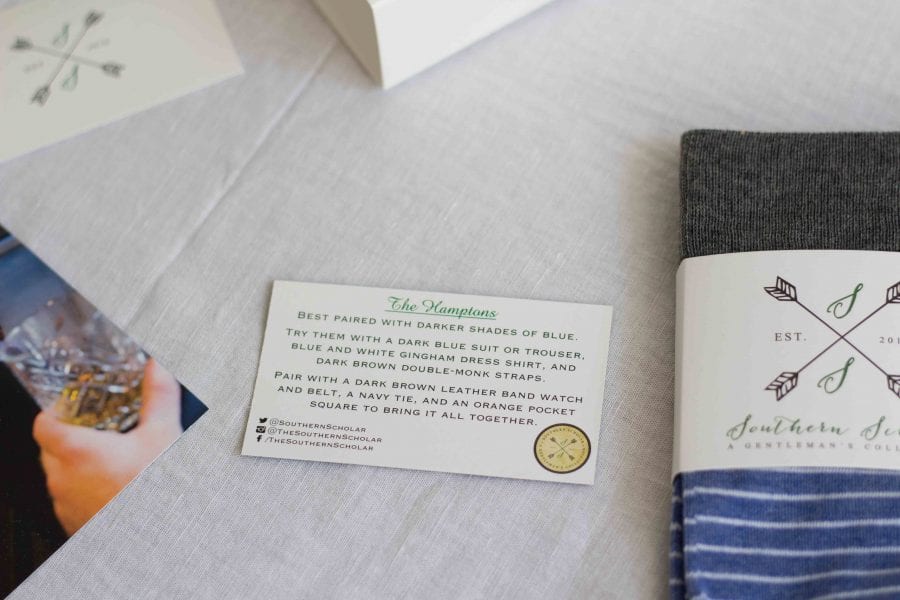 Each box also comes with wearing instructions, so it takes away the stress of trying to match them.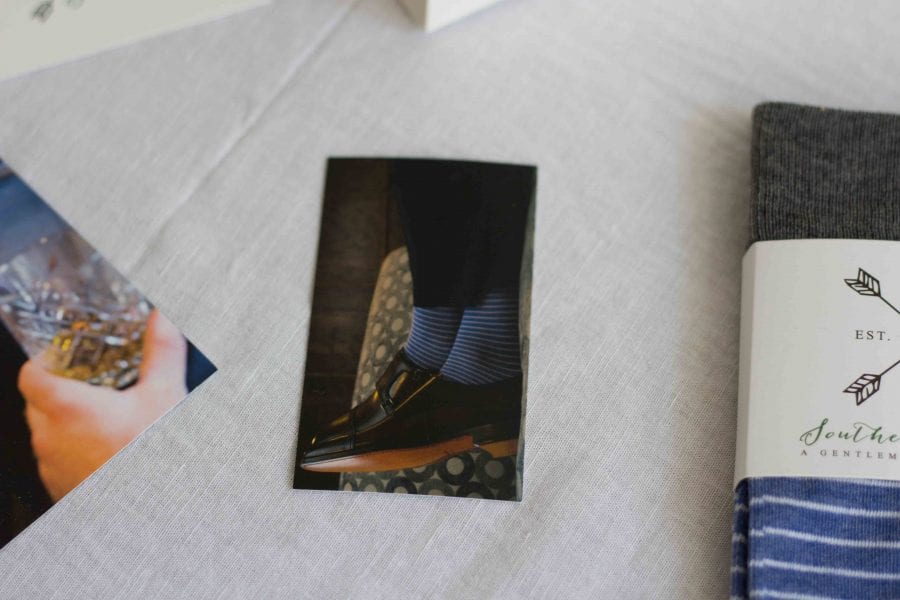 They go even further and provide a photo of how they would style the socks, which is great for outfit inspiration!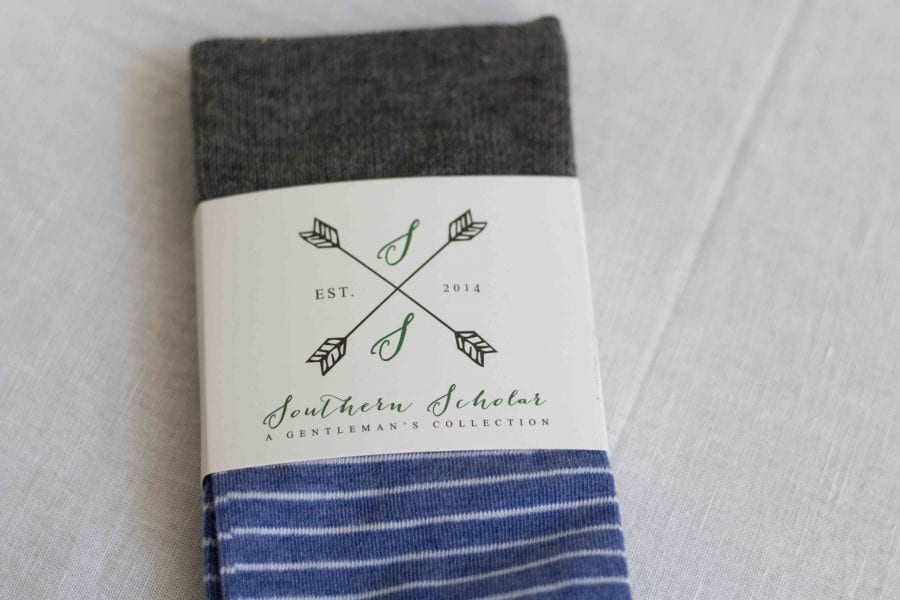 Southern Scholar Socks Review August – Final Thoughts
Overall, Southern Scholar Socks never ceases to impress me! Each month when this box arrives at my door I'm always full of excitement! From the unboxing experience, the comfort of the socks, this brand gets two big thumbs up from me! So if you're currently in the market for new socks, this is the way to go!
Edward – www.instagram.com/dapperdonats
Explore.
Save.
Enjoy!
Sign up for a free account on A Year of Boxes to receive exclusive offers, be added to our monthly mailing list, and much more! We are always adding features to improve the experience for our users, from their valuable feedback!
Join Today!