Southern Scholar Socks Review June 2018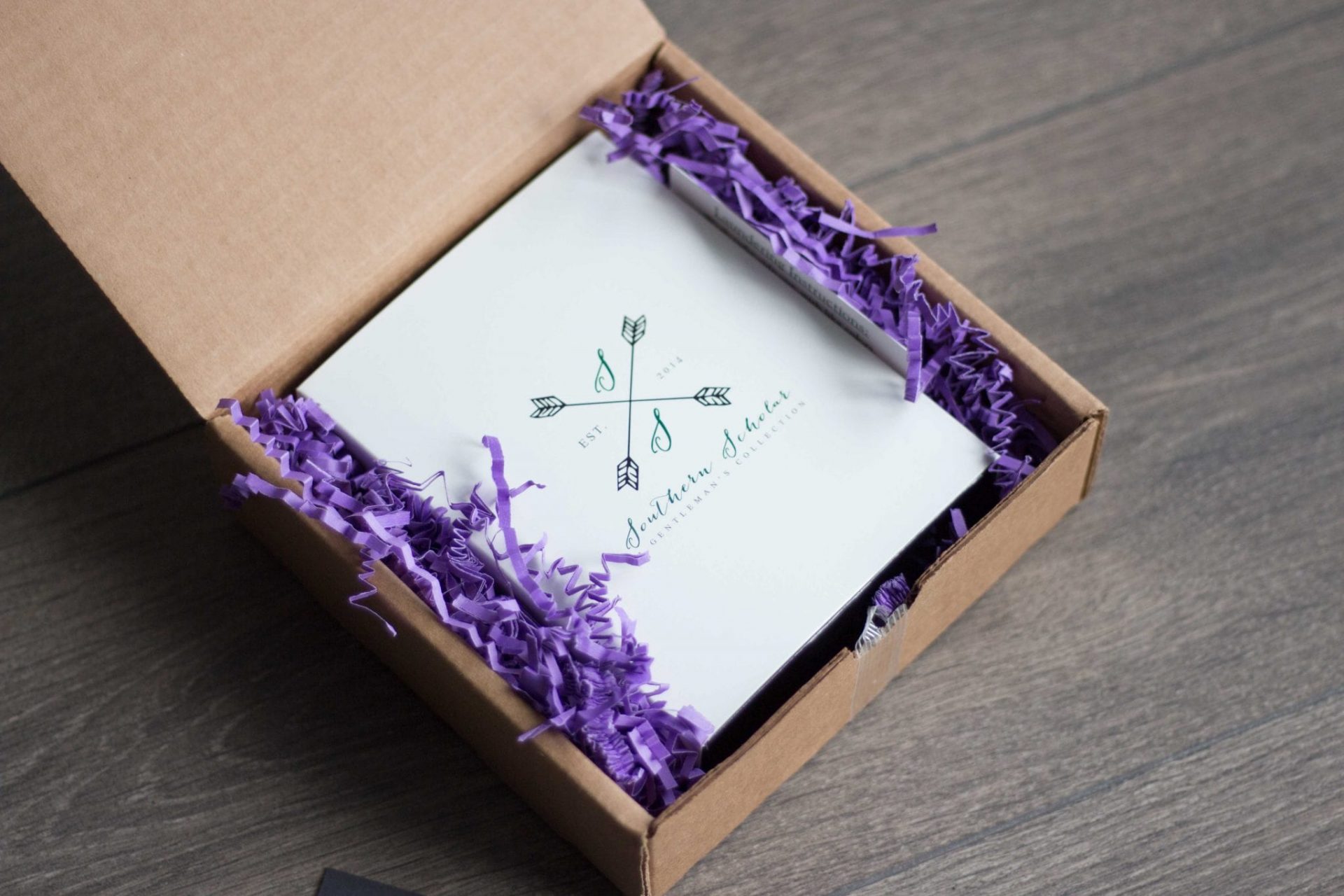 Sock subscription services are taking the internet by storm. Socks are that one accessory that allow you to express some individuality in any outfit. They also take out the hassle of going shopping and trying to pick socks for yourself! This is especially apparent with Southern Scholar Socks who go above and beyond when it comes to delivering quality socks on a monthly basis. That's why I'm always excited to receive this box from Southern Scholar Socks to Review!
Subscription Details
If you're not already facility with Southern Scholar Socks, it is a monthly sock subscription service which offers high quality socks with styling advice for an amazingly low cost! There are three subscription options:
Month to month: $15/month
6 month prepay: $90 billed semi-annually
12 month prepay: $165 billed annually
You can even add 3, 6, or even 12 socks to your first order for a great price if you're looking to upgrade your sock drawer.
Heres a closer look at the box…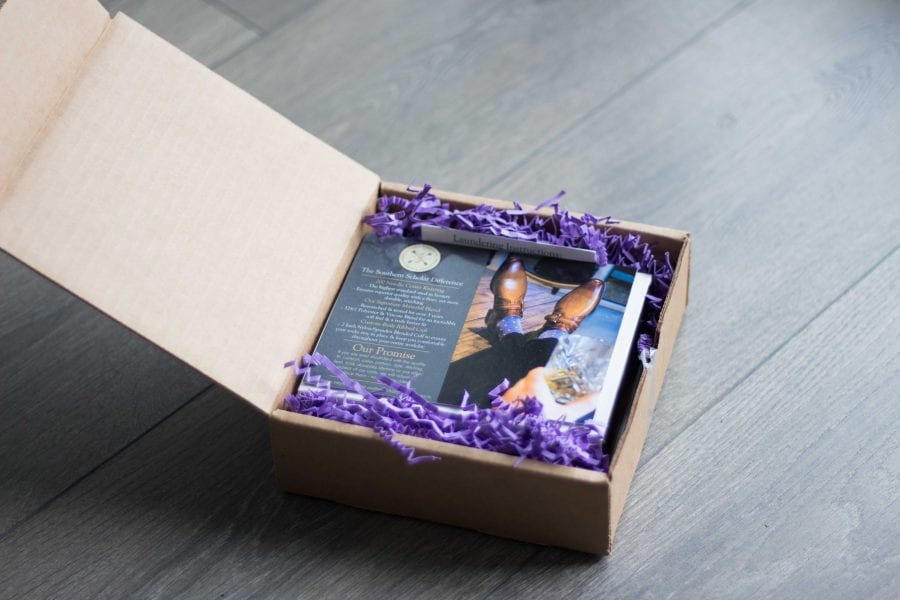 When you first open the box you are greeted with this card which give you a little over view of Southern Scholar Socks. The card gives you some details about the socks themselves such as the material they are made out of as well as some other information about how they were developed and made. They also add even more to the experience by including purple confetti which makes the unboxing experience so much better!
The box itself varies every month. This month has a clean white design which complements the colour of the socks which are to come!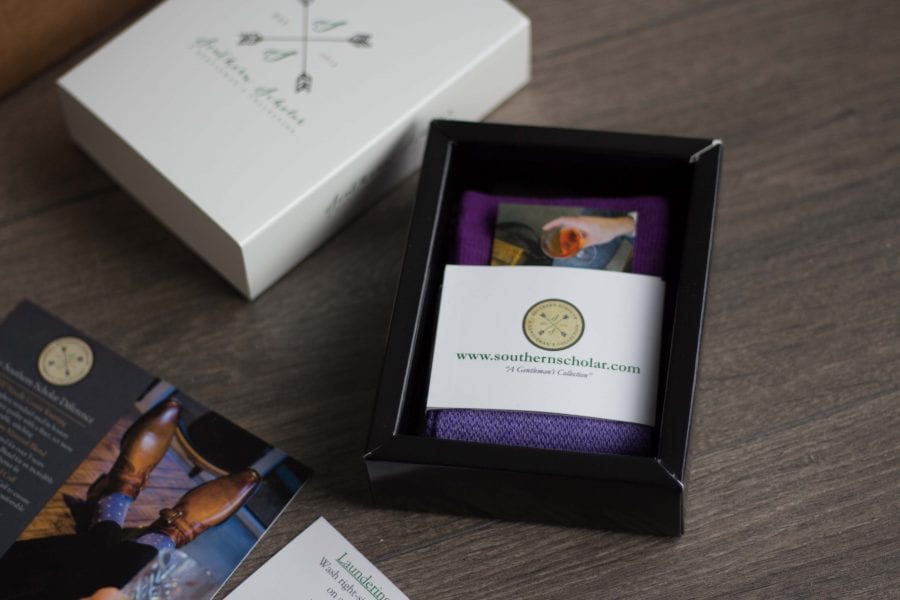 The socks I received this month have a purple design called ' The Vividly Violets' which come with a micro-triangle which give it some texture. I'm a huge fan of this since it allows the socks to stand out with any outfit!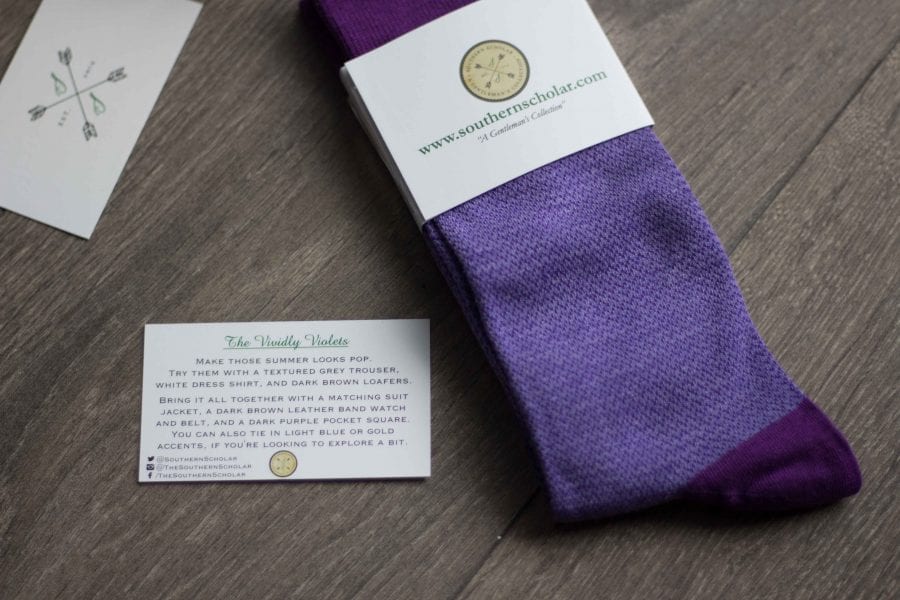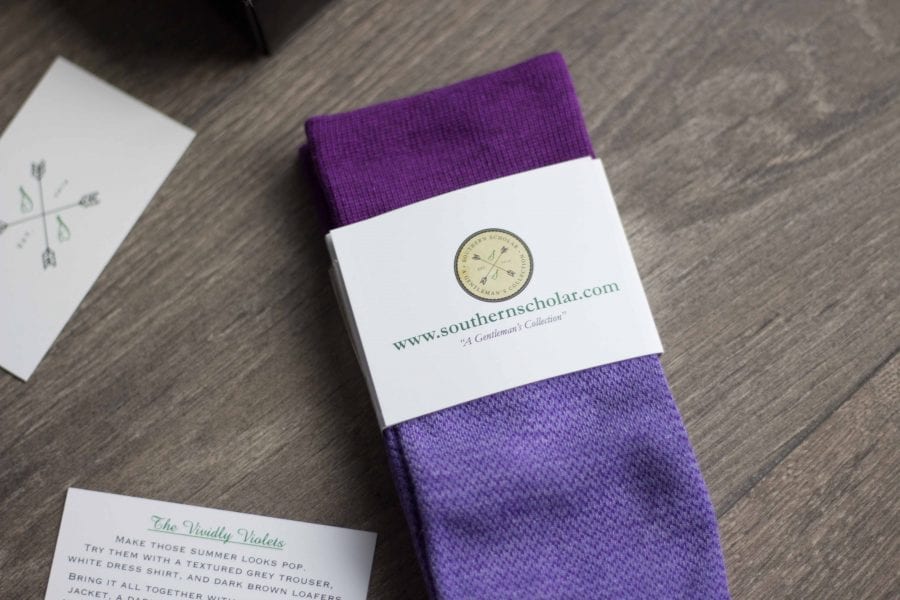 Southern Scholar Socks also makes styling them easy! Each pair of socks comes with a styling instruction card which explains how they would style the socks! This is also great if you're trying to build a new wardrobe as it gives you some ideas as to what basic items you need to start a dapper lifestyle!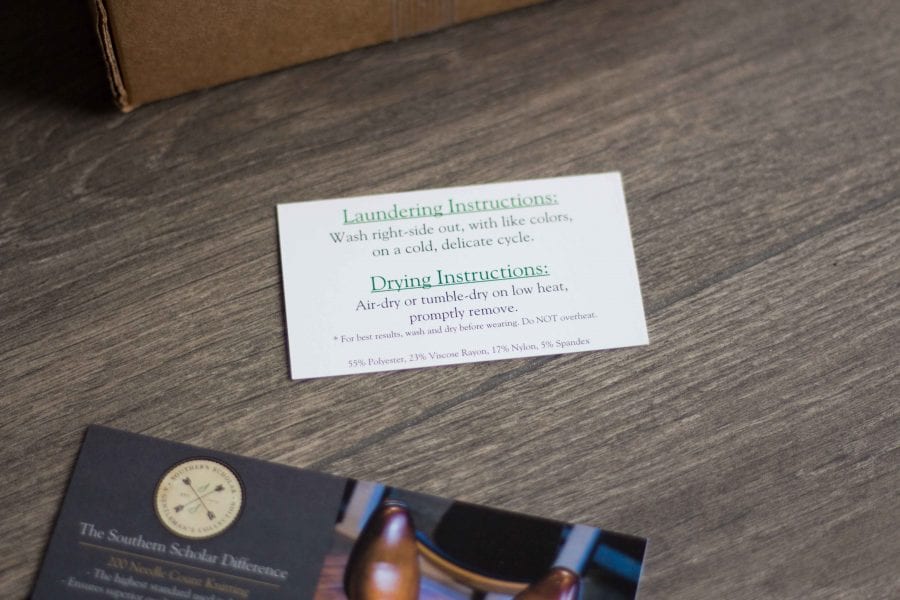 Just a little something else which may not interest everyone, but they even go so far as to give you washing instructions, which to me is critical to making sure your socks (let alone all your clothes) last as long as possible!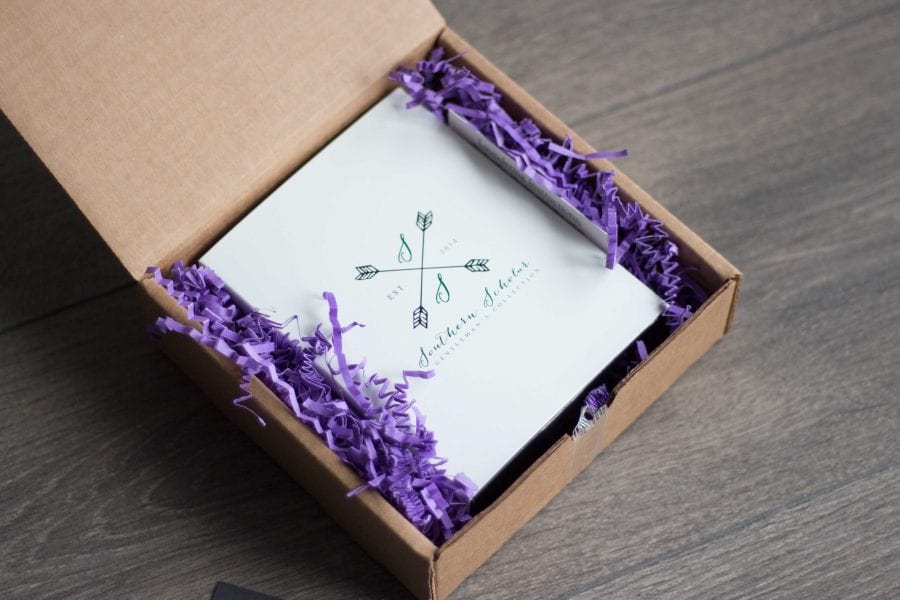 Southern Scholar Socks Review June 2018 – Final Thoughts
Southern Scholar Socks not only provides amazing socks for a great price, but they give you the tools to build up your wardrobe whether you are new to fashion or just thinking of what items to add to your closet. The attention to detail that goes into each both and the easiness of even ordering socks makes this one of my favourite subscription box services. So if you're ever in the market or just thinking about adding new socks to your collection I would definitely recommend checking them out!
Edward – www.instagram.com/dapperdonats
Explore.
Save.
Enjoy!
Sign up for a free account on A Year of Boxes to receive exclusive offers, be added to our monthly mailing list, and much more! We are always adding features to improve the experience for our users, from their valuable feedback!
Join Today!