SpiceBreeze Review October 2017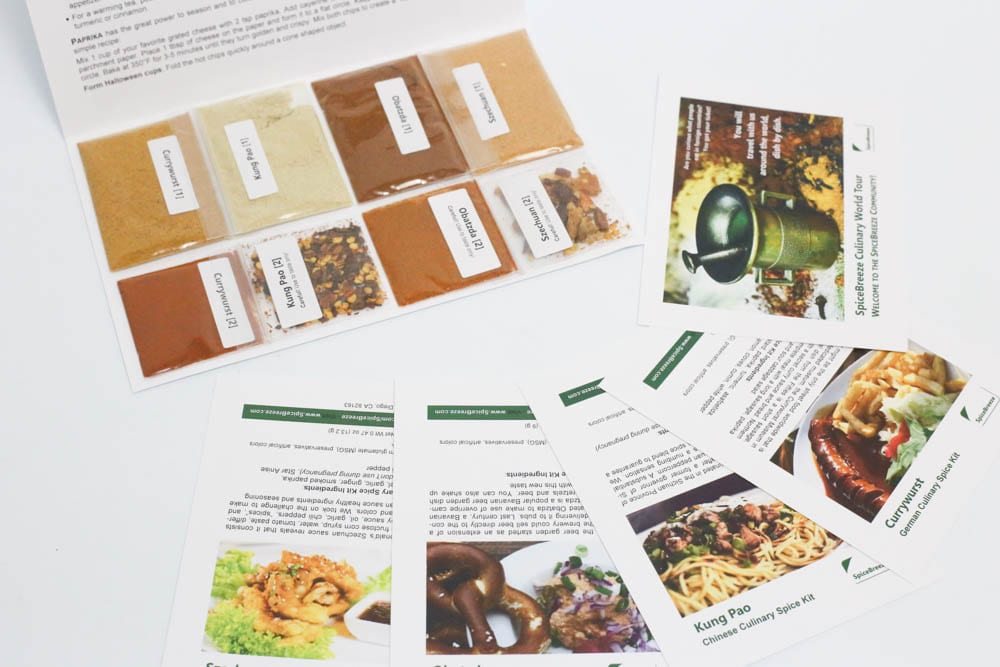 With SpiceBreeze you get to discover popular meals from around the world with minimal time and effort. Receive each month simple recipes for 2 or 4 selected entrées with delicious flavors from different regions of the world. Includes freshly ground pure spices, pre-portioned for easy cooking and no waste. Add 2 to 5 fresh ingredients. Enjoy pure authentic flavors and relax. They kindly sent us this box for review.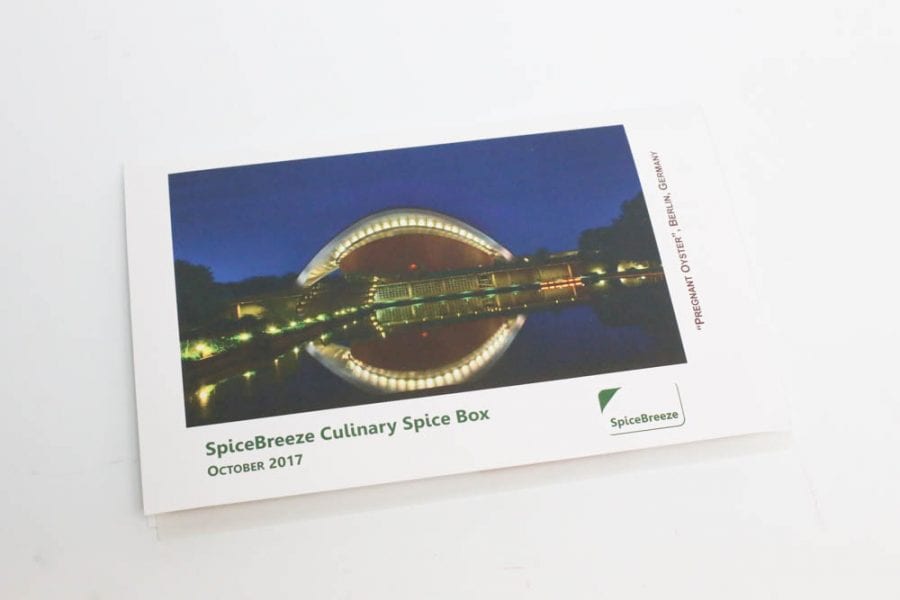 October 2017 
On the 3rd of October, Germany celebrated the Day of German Unity.  The Currywurst is Germany's most popular street food, at least in the north.  If you had the chance to visit Oktoberfest in Munich, you have seen Obatxda, the traditional delicacy.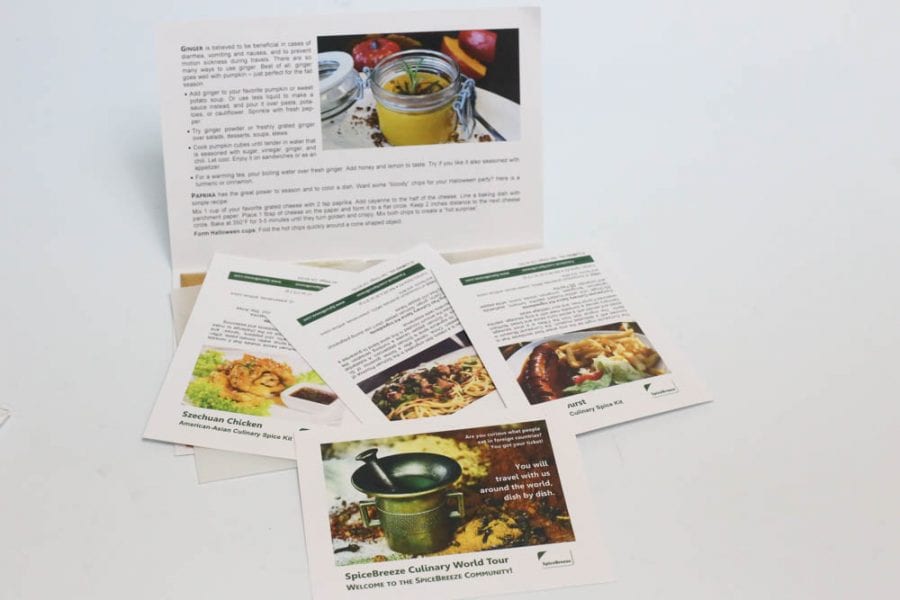 SpiceBreeze is new to AYOB and it is my first time reviewing them.  I feel pretty excited about this, as there aren't many spice boxes on the market and it's nice to have a fresh look at something new!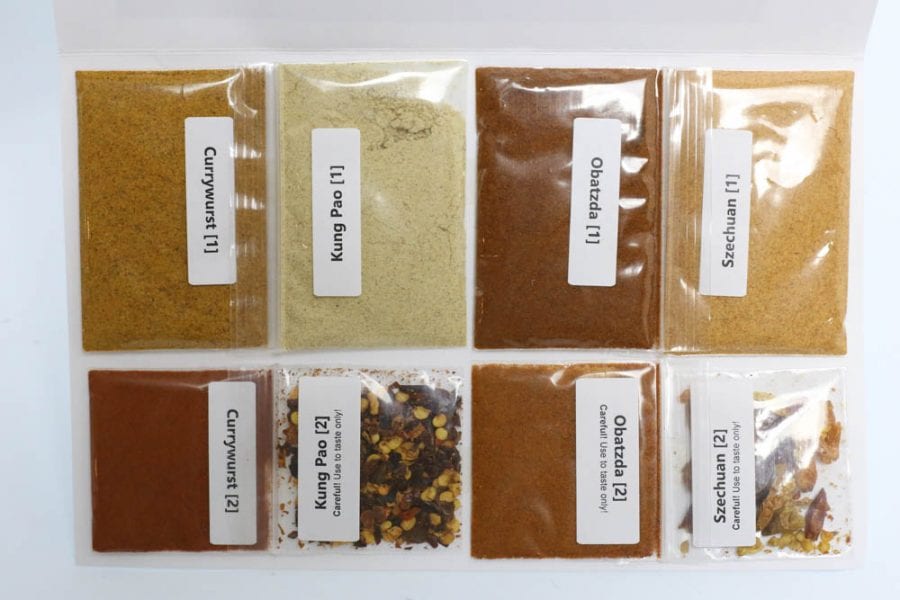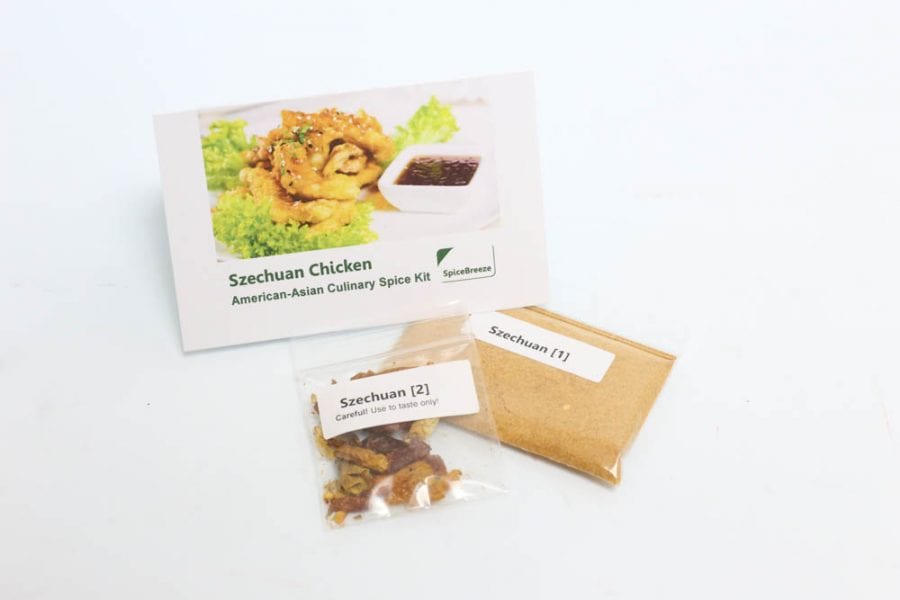 Szechuan Chicken – American-Asian Culinary Spice Kit
A look at McDonald's Szechuan sauce reveals that it consists basically of high fructose corn syrup, water, tomato paste, different vinegar's, soy sauce, oil, garlic, chili peppers, "spices", and artificial flavours and colours.  We took on the challenge to make our own Szechuan sauce with healthy ingredients and seasonings.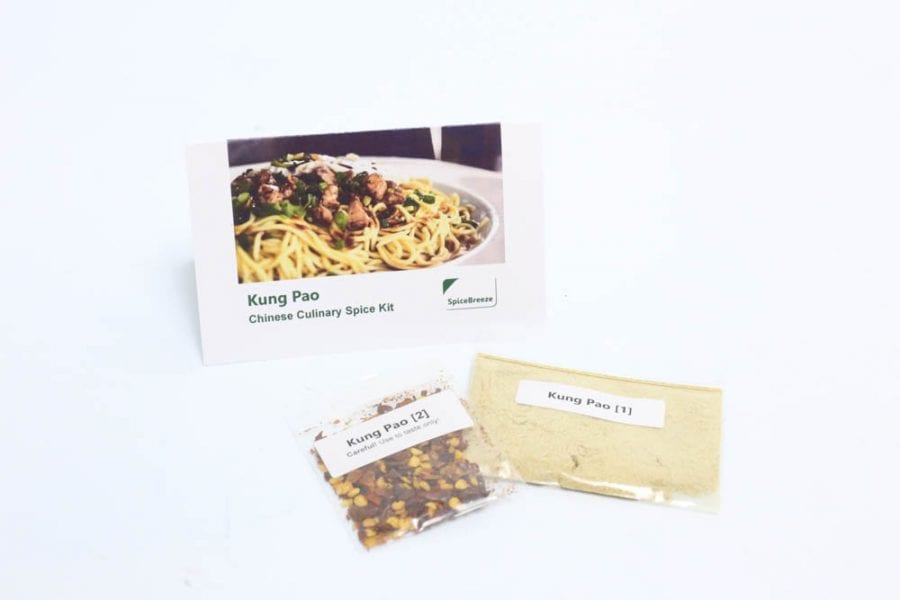 Kung Pao – Chinese Culinary Spice Kit
Kung Pao is a classic dish originated in the Sichuan Provinces of south-western China.  Named after a former governor of Sichuan.  Its signature spice is Sichuan peppercorn.  A substantial amount of Sichuan pepper causes a numbing sensation.  We balanced the amount included in this spice blend to guarantee a pleasurable taste experience.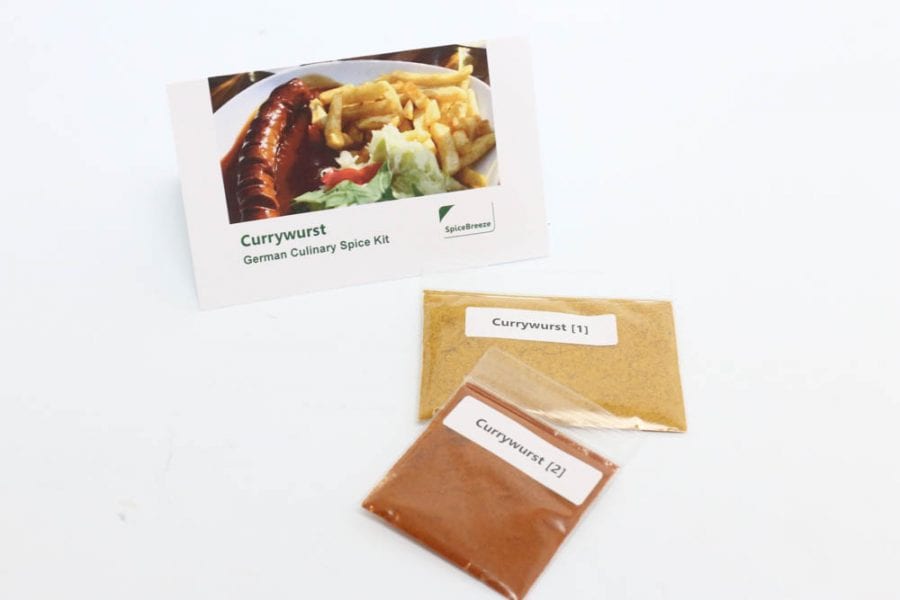 Currywurst – German Culinary Spice Kit
The currywurst might be the only street food worldwide that is honored with a dedicated museum, the Currywurst Museum in Berlin.  The original dish from the Fifties is a short sausage, sliced and served with a secret curry sauce and bread.  Northern Germany serves a complete meal with a long sausage, paprika seasoned French fries, and sour cabbage salad.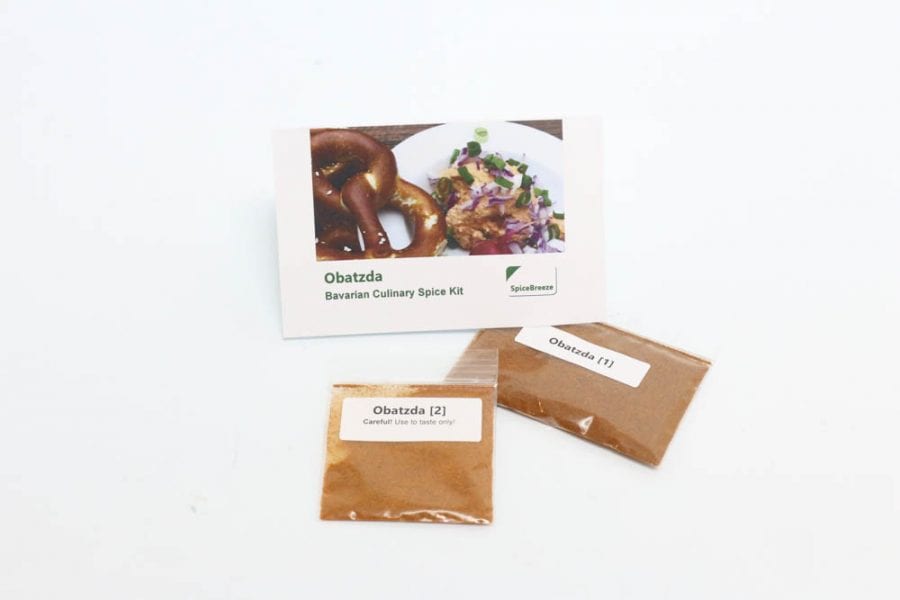 Obatzda – Bavarian Culinary Spice Kit
200 years ago, the beer garden started as an extension of a brewery, where the brewery could sell beer directly to the consumer instead of delivering it to pubs.  Last century, a Bavarian brewery owner created Obatzda to make use of overripe camembert.  Today, Obatzda is a popular Bavarian beer garden dish that is served with pretzels and beer.  you can also shake up your mac and cheese with this new taste.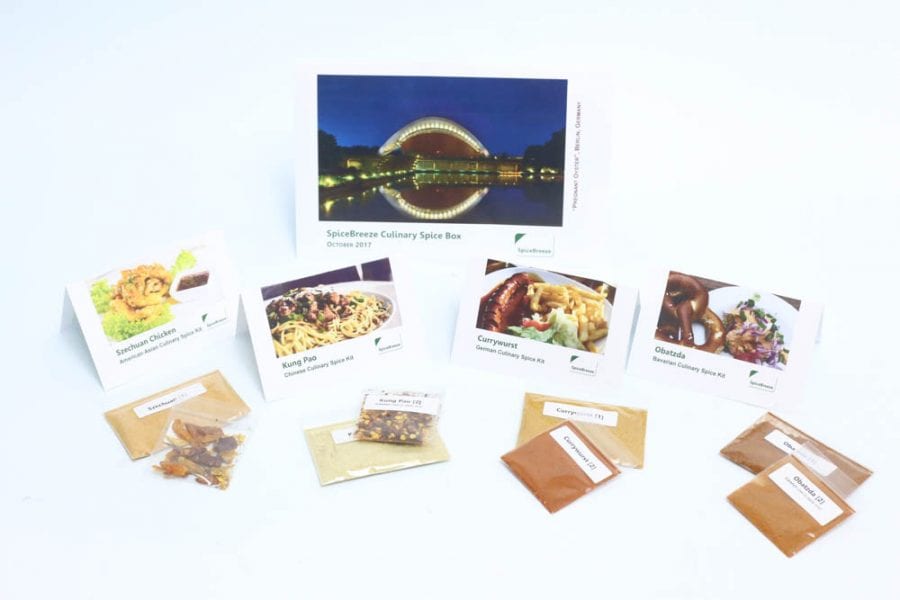 SpiceBreeze October 2017 – Final Thoughts
Wow, I'm hungry now!  Those spices smell so good my nose is tingling!  I wouldn't say I'm a terrible cook, but I wouldn't say I'm top notch either.  I always find spice blends tricky, so to have a box like SpiceBreeze provide the spices and recipes is amazing!  I love getting out of my box and trying something new too!  Can't wait to give these a go!
-Shonah
Explore.
Save.
Enjoy!
Sign up for a free account on A Year of Boxes to receive exclusive offers, be added to our monthly mailing list, and much more! We are always adding features to improve the experience for our users, from their valuable feedback!
Join Today!