SprezzaBox Review April 2019
When I was a kid I was obsessed with convenience store grab bags. The kind where five dollars would by you a mystery bag filled with baseball cards, small toys and a treasure trove of candy.
Now as an adult, my substitution for my childhood addiction in SprezzaBox.
A monthly subscription of trendy accessories, which always offer unexpected surprises.
Included in every box is a card describing the theme and each of the monthly offerings that are included.
For April, the theme is The Empire.
"Stay on trend with floral prints,wardrobe staples and a little something to capture everyone's attention when you walk into the room."
Let's look inside this month's SprezzaBox.
Life After Denim Tie $48
April showers bring May flowers and this time the action is on your tie. This tie is the perfect level of casual and sophistication. Dress it up with a lightweight suit or pair it with your favourite pair of denim.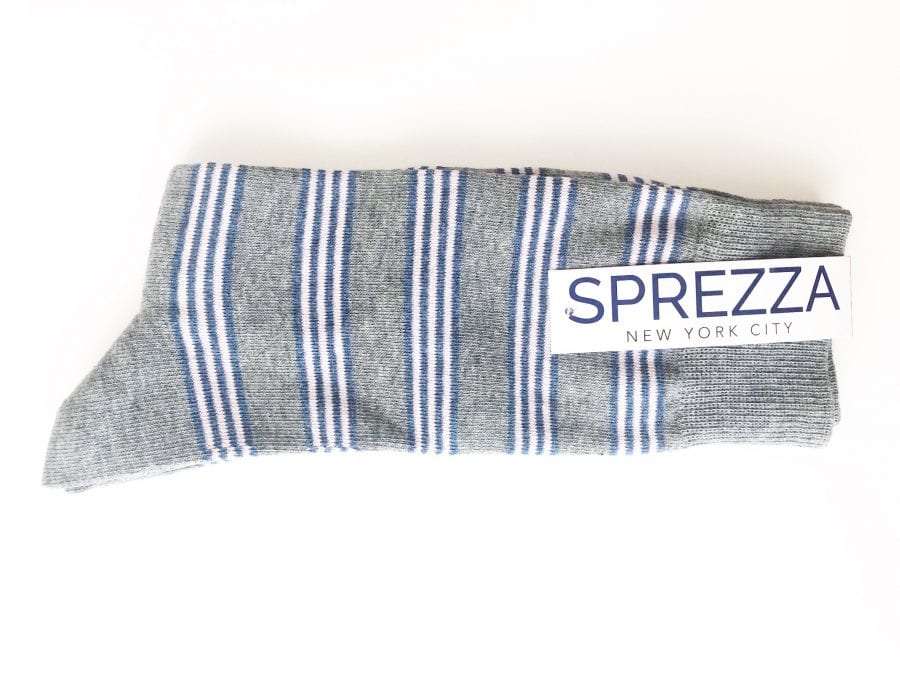 SPREZZA Socks $12
SprezzaBox socks have always been a comfortable fit and neutral addition to my collection.
Tom Aston Lapel Pin $16.80
I've never been know to leave a blazer with a naked lapel and his months offering is a cute and playful airplane perfect to style myself with next time I'm trying to upgrade to business class.
Alâra Pocket Square $24
''Tis the season for weddings and nothing makes you look more chivalrous than having a beautiful 'something blue' pocket square on hand to catch the brides (or grooms) tears.
Classic Pen $10
Clicky pens are cute for a high schoolers, but we're all grown up now. The Classic rollerball pen is chic, stylish and has a nice weight to it.
Z Skin Cosmetics $5
This pocket size sample of 100% organic lotion will not only keep your skin hydrated, it'll protect you from the sun with its SPF 25.
As always, SprezzaBox surprises were a welcomed addition and will add a fashionable compliment to my current wardrobe.
Ryan Massel – http://immrfabulous.com