SprezzaBox Review August 2016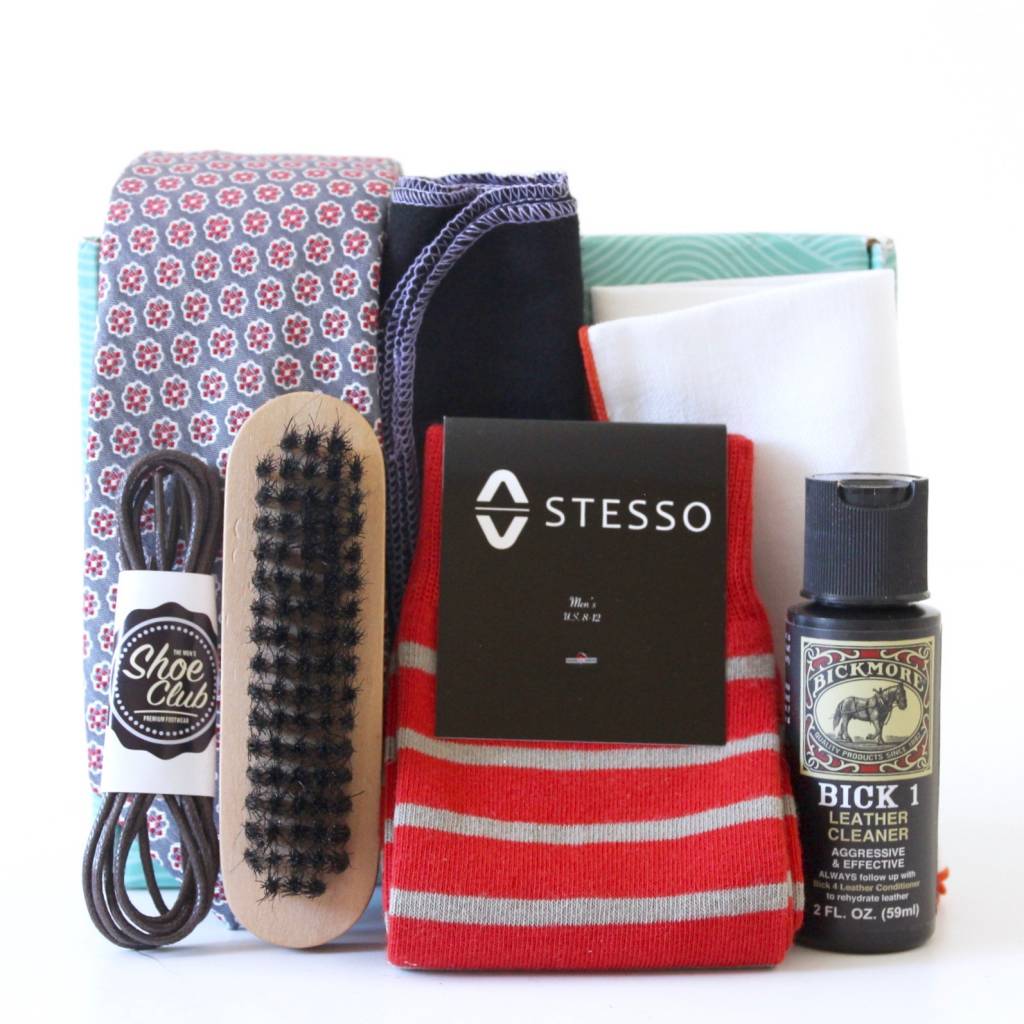 SprezzaBox Review August 2016
SprezzaBox Review August 2016 – SprezzaBox is one of those boxes I will never tire of. I love receiving this box, and always have. Not to mention the fact that they have amazing customer service. I feel like I don't talk about customer service as often as I should. I believe that money should be spent where it is deserved, and not all Men's subscription boxes are deserving of your hard-earned money. I deal with subscription box companies on a daily basis, and surprisingly enough, not all of them are as professional as SprezzaBox…..I just thought I should point that out.
SprezzaBox Details
If you aren't familiar with SprezzaBox it is a Men's Subscription Box for the fashion conscious man who dresses both professionally and casually. SprezzaBox curates the latest fashion accessories and provides them to you at an extremely low-cost every month. They strive to keep the product mix fresh in each box so that you will always look dapper. Best of all, they partner with some amazing new companies to help you discover new brands. It's like a present to yourself every month! This box was provided complimentary for review and may include affiliate links.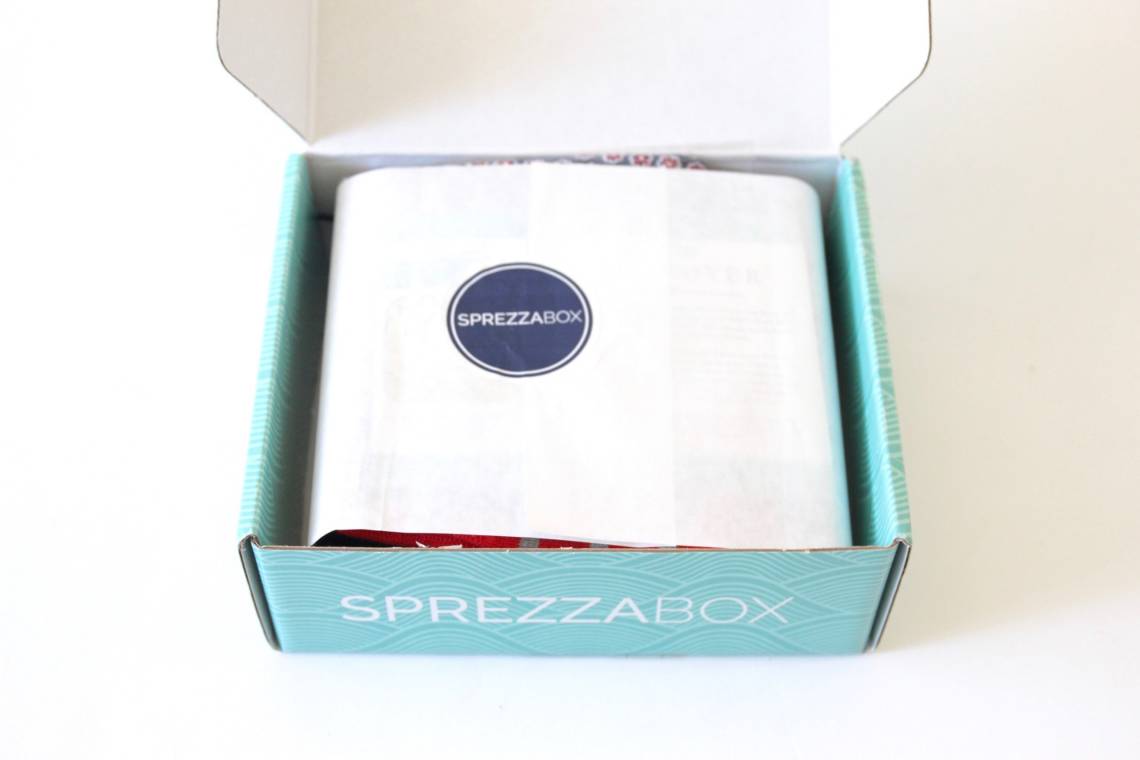 The Box: SprezzaBox
Cost:
$28 per month US subscription
$34 per month Canadian subscription
What You Get: 3-4 lifestyle products and 1 grooming item. A typical box will have an awesome tie, socks, a key accessory and some fancy grooming product. But don't worry, we'll surprise you with the occasional pocket square, bow tie, cuff links or other trending products.
Ships to: US & Canada
Shipping Cost: Included in Cost
SprezzaBox August Theme
This month's SprezzaBox is titled "The Hanover". The product cards talks about the fact that Summer is almost over, and they hope we enjoyed it. They then go on to talk about your favourite pair of dress shoes and that they probably need a little TLC. It's apparent that this month's box is all about shoes….
Knottery Tie
Style is known to be cyclical and geometric prints are totally back in. You will dig the silk texture and bright colors because Knottery knocked this one out of the park. Play it safe and pair it with a fitted white dress shirt. 
I'm not sure how I'm feeling about this pattern but I do love the color combo. I feel like it's a good transition from Summer to Fall. And it would look pretty sharp with a crisp white dress shirt. I'm interested to see what J think of it.
SPREZZA Pocket Square
When it comes to this pocket square, there is no waving the white flag. This square will never give up on you and will always be your bestie. Toss him/her in any suit you own. 
Wow, definitely loving the look of this pocket square with the tie. This would look amazing with the white shirt mentioned above and a light grey suit.
Stesso Socks
These little guys will keep your feet happy and stylish, all while complimenting your new tie. You can never go wrong with stripes or with any of Stesso's designs that come straight out of S. Carolina. 
Stripes are timeless, and they are always a good idea when it comes to socks. I love the way these look with the patterned tie and simple pocket square.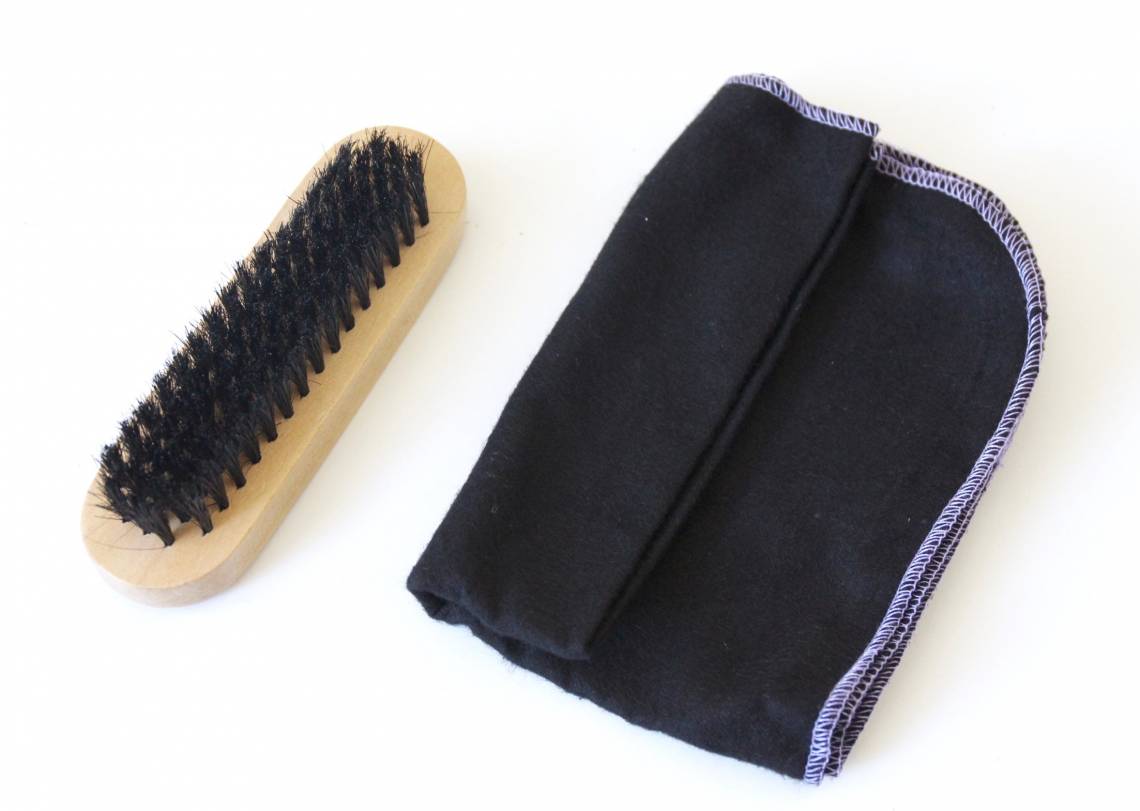 DIY Shoe Brush & Rag
Sometimes you have to get down and dirty and clean your own dang shoes. After all, you know them better than anyone else. Never cleaned or polished a shoe before? Hint: there's a thing called YouTube. 
So, to be completely honest, I find this item a little boring. But……at the same time it is very practical. Yes, I definitely prefer the wallets, sunglasses, cigar cutters, and wine accessories, but we need practical items every now and then. They have set a theme and they are sticking to it……that's all I can ask for.
Men's Shoe Club Laces
It's time to swap out those dirty laces with some fresh new guys. MSC made these just for you awesome subscribers out there….but their bread and butter is actually dress shoes. Premium quality, affordable prices.
It's hard for me to appreciate shoe laces because the only shoes I own with laces are my running shoes and my converse. But…… J certainly appreciated the last couple pairs of laces I gave him. I guess it's a guy thing.
BICK 1 Leather Cleaner
Do you see what's going on here? We care about both you and your shoes. Shoe care is vital if you want to let them live longer and avoid shelling out hundreds of shekels on a new pair. BICK will help you clean and polish them with their high quality cleaner. They've been around for over 100 years so it's safe to say they know what they're doing. 
This item takes the place of the grooming product we normally receive, and I'm totally ok with that. It fits with the theme and creates a complete shoe cleaning experience.
SprezzaBox Review August 2016 – Final Thoughts
First of all, lets talk about the value of this month's box. It comes in right around $105, which is pretty darn amazing. But then again, we always see value like this in our SprezzaBoxes. I wanted to point this out because I know a lot of you out there look specifically for "value boxes" and this would definitely be one of them. Second, I have to talk about the curation of this box. It is always on point. They come up with some great themes and they stick to them. This is something I've definitely come to appreciate. SprezzaBox continues to be my favourite Men's Subscription Box.
XOXO