SprezzaBox Review June 2020
SprezzaBox is a monthly men's subscription service curated by a team of expert stylists. Every box contains essential men's accessories and is delivered straight to your doorstep. Typical products include ties, socks, pocket squares and other lifestyle and grooming items. Each month, you'll have the option to choose which box you like! They kindly sent us this box for review.
When I think of Father's Day gifts, or just men's gifts in general, SprezzaBox is one of the first boxes that comes to mind. I have been reviewing SprezzaBox since they shipped their very first box and I have always been happy with what I receive. They are at the top of my list when it comes to men's subscription boxes.
Subscription Details
Here's a little more info on how SprezzaBox subscriptions work…
Sign Up: Choose a monthly or prepaid plan, then checkout.
Select Your Box: After checkout, pick from several options of curated goods.
Sit Back and Relax: Your shipment is on the way! New boxes are available each month.
When you sign up for a new subscription, you will receive an option to select your box after payment. Every month after you are billed, you will receive an email to select your box. Follow the unique link and choose for your monthly options! If you do not choose, a box will be selected for you. It will be a brand new box, so don't worry about receiving any duplicates!
Here's a closer look at the SprezzaBox we chose this month…..
The Christopher
Have a little fun with these accessories and be sure to use the leather cord wrap organizer on the daily. And don't forget to stay classy!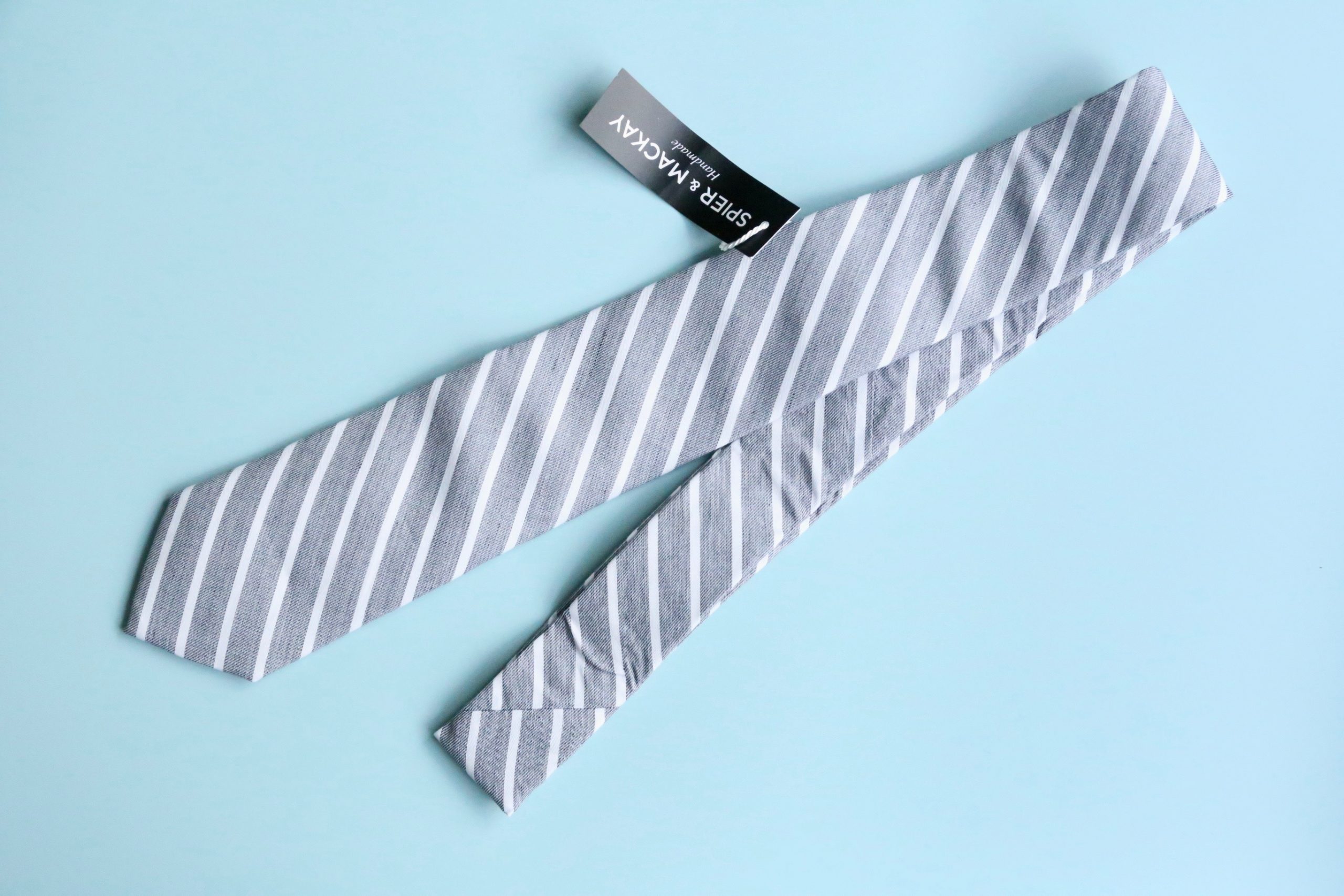 Spier & Mackay Tie ($35)
Stripes are the most requested tie pattern by far. So, here's a classic and simple stripe tie from Spier & Mackay. They're all about providing quality that matches luxury retailers without the insane markups. That's a concept we understand all too well.
How classic is this tie?! The diagonal stripes, the grey/white color combo, how can you not love it?! It's a little bit old school and a little bit new school. It fits the theme perfectly because it has "classy" written all over it.
Sprezza Socks ($12)
Add some color that isn't too bold but still brings an accent of expression to your outfit. That's what socks are great for.
I love the simplicity of these socks. The pattern is fun without being too in-your-face. The emerald green color complements the grey from the tie perfectly and I speak from experience when I say that SPREZZA socks are oh-so-comfortable.
Bedford & Broome Pocket Square ($18)
This classic looking square will fold into your look nicely. Speaking of which, check out our YouTube and The Guide archives for tutorials on the best ways to fold a pocket square.
Here we have a pocket square to pull the tie and socks together. It's similar to the socks in the sense that the pattern is fun without being too loud. It's a little understated but it catches your eye at the same time. I like that it pulls the emerald green from the socks.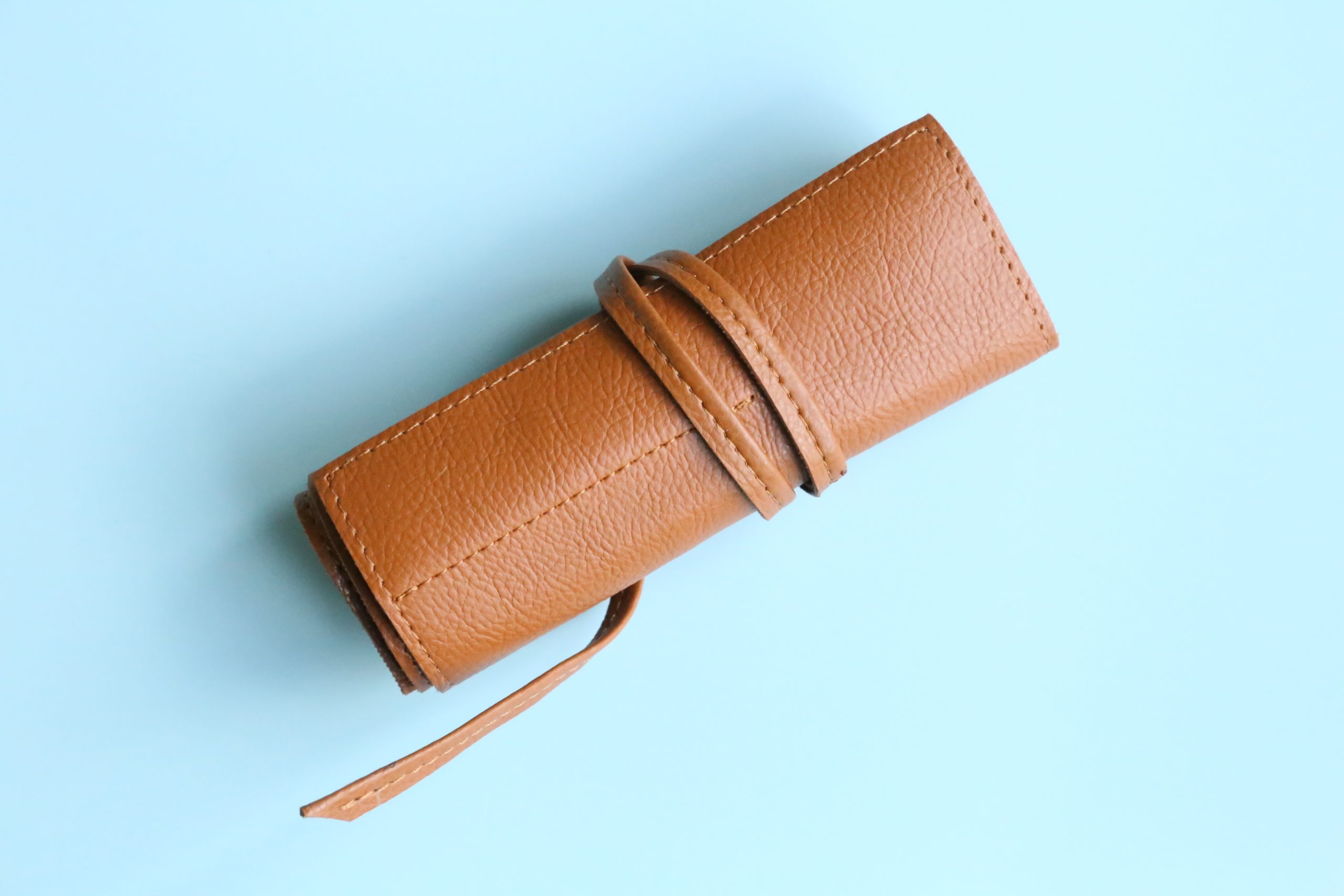 KIKO Cord Wrap ($25)
Neatly store and transfer chargers and other accessories easily with this wrap. KIKO Leather's butter-soft, animal-free, cord wrap is genius.
I am a very organized person and love for everything to have it's place so I will be keeping this cord wrap for myself. Anyone else hate the look of messy cords? Or hate having to untangle them? Or hate it when they don't have a proper home? This cord wrap solves all of those problems and then some.
Stay Classy Flask ($10)
Life is all about convenience! So when you're relaxing, you can just grab and take a swig (of water, or whatever you choose) easily with this flask. Remember to always drink responsibly – ages 21+.
Disclaimer – I mostly ordered The Christopher box for the flask. I mean how could I pass this up? Every guy needs a flask for their suit pocket….am I right?!
SprezzaBox Review June 2020 – Final Thoughts
Even though I prefer the lifestyle curations from SprezzaBox I'm pretty darn happy with this month's selection. The tie grabbed my attention immediately. It's a classic and perfect for any wardrobe. In addition to that….I fell in love with the flask the moment I saw it and the cord wrap is a must-have for someone like myself who needs to be organized at all times. So basically I am keeping two of the items for myself and giving three to the hubby. Sharing is caring……is it not?!
-AYOB