Strong Self(ie) Review October 2022
Strong Self(ie) on trend gift boxes will totally wow your girl and give her something to look forward to every month! Good vibes are always delivered with a STRONG selfie gift box! They kindly sent us this box for review.
Subscription Details
"We want to make gifting IE (I'm Enough) vibes to your special girl simple and easy! The lifestyle products in our subscription and gift boxes are fun, trendy, and positive and girl approved through our tween and teen focus groups. We want our gifts to inspire girls to build IE vibes in their own life with positive messages, inspo to post in their room, and activities and tips to use and grow.
We hand write every message to your girl and hope she feels the love and IE Vibes the moment her gift lands on her doorstep! It's way more than a gift; it's inspiration shipped into her world that will let her know she's loved."
Here's a closer look at the October Strong Self(ie) box….
Love the packaging and love the info cards. "Take Chances Freely" could easily be framed and used as decor.
Socks: First up these super cute floral socks. I am getting retro vibes, which is fun and I love the colors.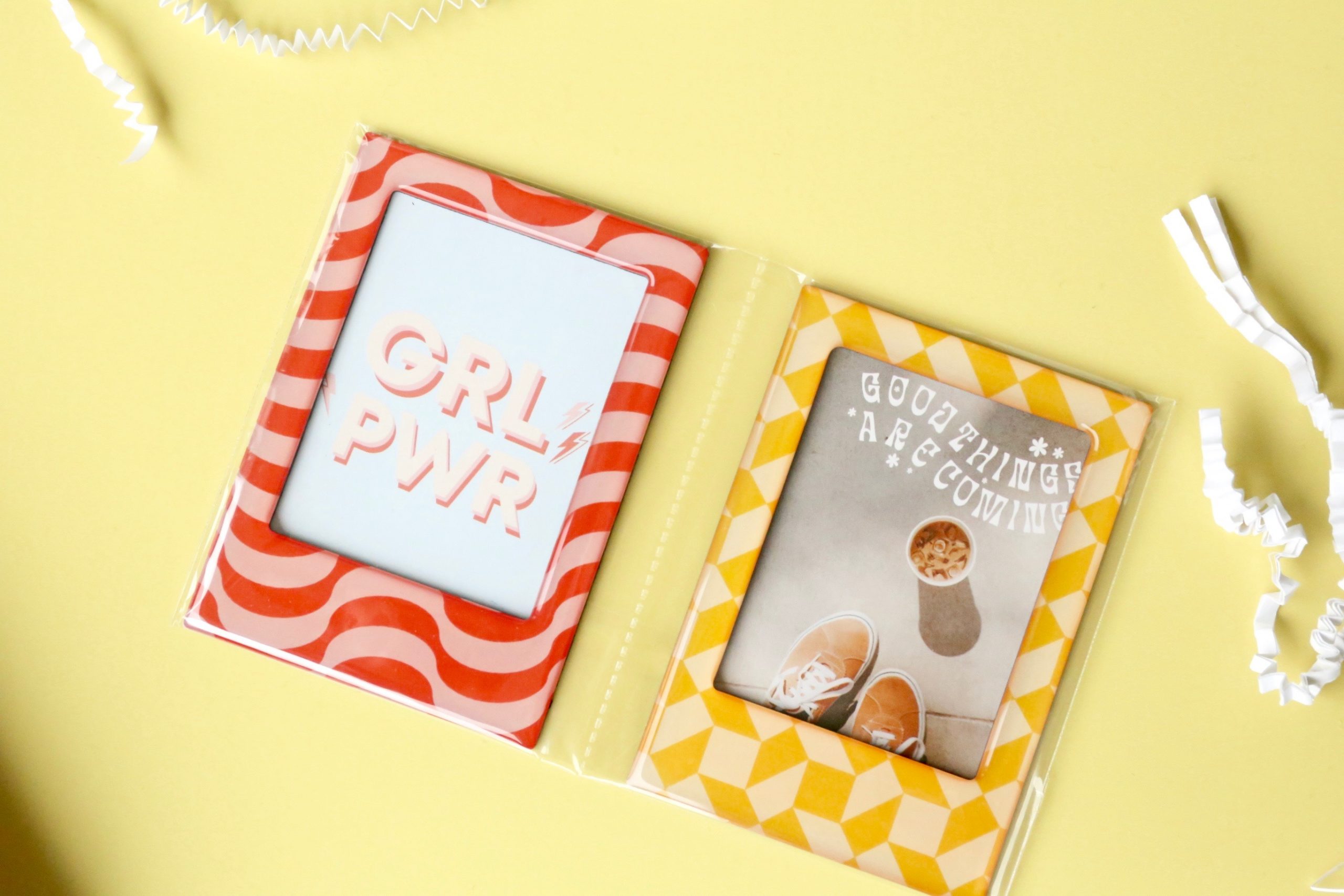 Magnet Frames: Next we have this set of 2 magnets which already have images in them and can be used as is, or I am sure you could put your own photos in them as well. Perfect for decorating your locker.
Shower Steamer: I love, love, love shower steamers. They are like bath bombs for those of us who prefer a shower but don't want to miss out on the fun bath time goodies.
Keychain/Clip: Here we have a keychain but it could also just be used as a clip for your backpack. It fits with the theme perfectly.
Canvas Bag: Lastly we have this messenger style reusable tote bag. I love the long strap and the extra pockets. I also very much appreciate that it is black because it will go with everything.
Strong Self(ie) Review October 2022 – Final Thoughts
This is my first time reviewing Strong Self(ie) since they switched to a monthly model and I am loving it! For $39.99 I think the price point is reasonable and I love the selection of goodies. I think this would make a great gift for teen/tween girls. I also love the flower theme for the October box (I'm a sucker for a good theme). And…..don't forget to check out their website because it looks like they have some really cute holiday themed boxes. Just in time for those of us who like to get our Christmas shopping done early.
-AYOB Sarah