Subscription Box Gift Guide 2016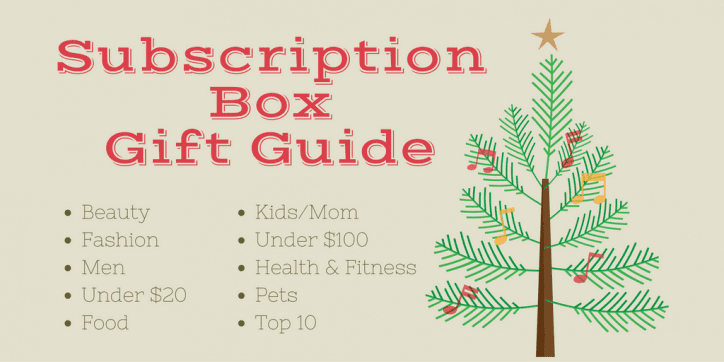 Subscription Box Gift Guide 2016
Did you know that subscription boxes make the best gifts? This is the busiest time of year for subscription box reviews because everyone is wondering – what box would make the best gift for my Sister, Mom, Husband, Best Friend……….Well, in order to make the decision a little easier for you, I have decided to put together a list of some of the best boxes for all the wonderful people in your life…..Happy Shopping!
PS – we will be updating this list throughout the holiday season, find it in the menu bar and make sure o check back often!
---
Subscription Boxes for Men

Gentleman's Box – for $25 per month, each month honors a noteworthy gentleman from the past or present. Items in their subscription box for men are hand selected to reflect the carefully crafted image of that month's honored gentleman. Four to five products, alongside the latest issue of GQ, arrive at your doorstep monthly.

Bespoke Post – for $45 per month Bespoke Post delivers fresh and interesting lifestyle brands and products to men. Each month, you'll get to choose from one of Bespoke Post's limited-edition boxes filled with an array of products built around a central, unique theme.

SprezzaBox – for $28 per month you get 3-4 lifestyle products and 1 grooming item. A typical box will have an awesome tie, socks, a key accessory and some fancy grooming product. But don't worry, we'll surprise you with the occasional pocket square, bow tie, cuff links or other trending products.

Five Four Club – for $60 per month  you will receive a package of apparel valued up to double its monthly fee which is selected for you based on your style profile.

Trendy Butler – Trendy Butler is an exclusive and diverse men's apparel subscription service that gives members $150+ worth of men's clothes for only $65 per month.
---
Subscription Boxes for the Fashionista
L.V.Kiki – starting at $19 per month L.V.Kiki is a subscription-based accessory company that sends their subscribers a box of 4-6 surprise seasonal accessories. Every box will contain an assortment of fashionable and stylish accessories and lifestyle products to complement your look.
Golden Tote – for $49 you receive 2 clothing items and for $149 you receive 5 items. You pick some and they surprise you with the rest.
Your Bijoux Box – for $35 you get 2 – 3 pieces of hand curated jewelry at your doorstep each month.
Wantable –  Wantable offers a number of different fashion related boxes. Choose from Accessories, Style, Intimates, Makeup and Fitness boxes. If you aren't 100% happy with your items you may return them at no cost.

Gwynnie Bee – starting at $35 per month Gwynnie Bee is a clothing rental subscription service catering to women sizes 10–32. Enjoy unlimited free shipping and exchanges for a flat monthly fee.

JustFab – $39.95 per month gets you a new pair of shoes or boots each month, they also have bags and accessories.
---
Subscription Boxes Under $20
RawSpiceBar – For $8 per month you get 3-4 premium spice blends from around the world direct to your door. Each spice box averages 2 oz of spice blends and yields a complete 3 dish meal for 8-12 people.
Chroma Club – Starting $8 you receive a new colouring book every month. Their coloring books are the perfect blend of art, fun and challenge, with illustrations drawn by artists from around the world.

Beauty Box 5 – Beauty Box 5 will send out 4-5 beauty samples each month. A subscription starts at $12 per month (shipping is included).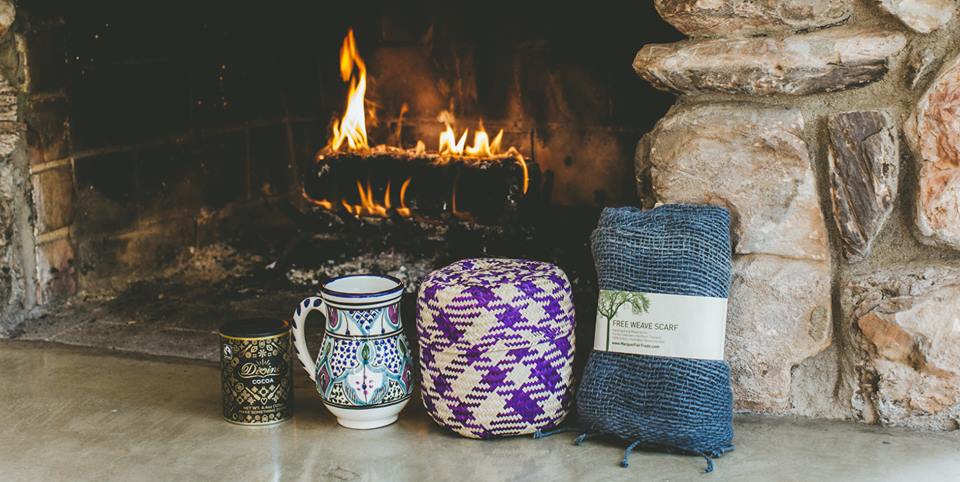 GlobeIn – For $10 per month get the artisan pick of the month, add more fair trade products to your monthly package at members-only prices. Join the movement!
Love With Food – starting at $7.99 per month you will receive a curated box filled with 8+ unique gourmet food items. Each box brings new delights, with bites that vary based on seasonal themes.
My Discount DVD Club – Starting at $8.99 per month My Discount DVD Club is the perfect gift for the movie lovers in your life. They'll thank you every month when their package arrives.
---
Subscription Boxes for Kids

Sprouting Threads – for a $20 styling fee Sprouting Threads Hand-styled outfits are delivered seasonally or monthly. Keep what you like, return the rest and you can re-Thread once outgrown.

My First Reading Club – Do you know a child or parent that could benefit from additional opportunities to read? My First Book Club is the perfect gift to encourage parents and help young readers. Starting at $9.99 per month!

Kiwi Crate – for $19.95/month crates are designed around fun themes and filled with all of the materials and inspiration for hands-on projects for kids ages 3-7.  Explore with arts & crafts, science activities, imaginative play, and more.

Little Passports – for $11.95/month Little Passports offers a U.S. and a World subscription that allow your child to follow Sam and Sofia on their exciting adventures around the USA and the world. Little Passports inspire a love and understanding of the world as your child learns about a geography, history, culture, and language in a fun and memorable way.

Green Kid Crafts – for $19.50/month  every Discovery Box comes with 3 exciting projects designed to build creativity, boost confidence and engage children with nature.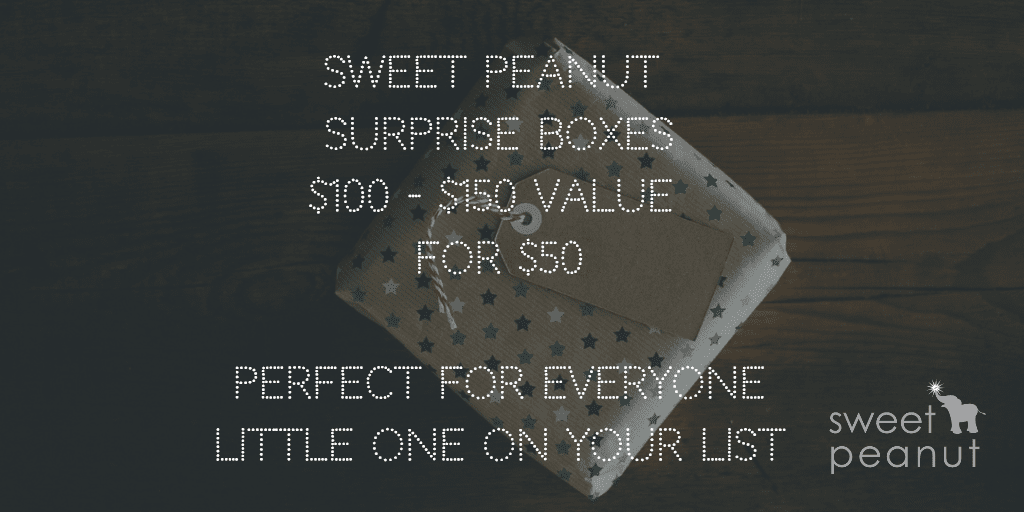 Sweet Peanut – for $50 you can order a surprise box and receive a variety of pieces with a retail value of $100 – $150.
---
Subscription Boxes for Foodies

Naked Snacks – starting at $29.95 per month you get 5 different healthy snacks each month that nourish body and mind, giving you improved energy levels and increased focus for when you need to be awesome!

Love With Food Deluxe Box – starting at $19.95 per month you will receive 16-20 new & surprise snacks each month. Snacks are either organic or all-natural, GMO-free, gluten-free or free of artificial junk. Each box brings new delights, with bites that vary based on seasonal themes.

Chef's Plate – starting at $49.80 weekly choose from original recipes created by their culinary team & guest chefs. New recipes are introduced each week and feature land, sea and veggie options. You will receive everything you need to make each recipe. Choose from a two-person plan or family plan.

NatureBox Club – NatureBox Club is only $5 per month, which is then credited toward your purchases. You have access to member savings and receive an additional 50% off your first purchase. With your first purchase you'll get a free 1 month membership.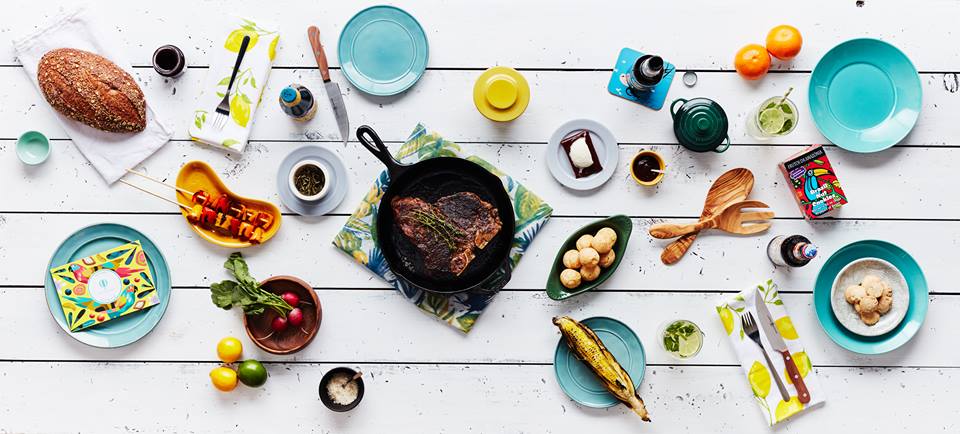 Try The World – for $45 bi-monthly every 2 months Try The World's team of travelers and local experts will send you a curated a collection of gourmet products that best represent each country. 

MARY's Secret Ingredients – for $34 per season Mary and her team test and curate a surprise collection of 4 – 6 new food products and a small kitchen tool.
---
Subscription Boxes for the Book Lover

Book of the Month – starting at $16.99 per month you get 1 new book every 30 days.

UpperCase – starting at $23 per month get a Brand New, Hardcover Young Adult Book, Signed Book or Bookplate Signed by the Author, 1-2 High-Quality, Exclusive Bookish Items, Reading Experience with Exclusive Content, Personal Hand-Written Note to You.

Novel Editions – For $44.99 each month they create a carefully curated box which includes a fiction novel released in the last 6 months, as well as 3-4 related items.

Risque Reads – Risqué Reads is the perfect gift for that special someone in your life. They'll thank you (wink) every month when their package arrives.

Your Audiobook Club – Do you know someone who enjoys a great story? Your Audiobook Club makes a perfect gift. Sign up for a year and it's the gift that keeps on giving.
---
Subscription Boxes for the Beauty Lover

GlossyBox – A subscription will cost $21 per month and for that you will receive 4-5 deluxe high-end beauty samples.

Lip Monthly – For $10 per month you will get a unique box straight to your door and help you discover the best of Lip Glosses, Lip Sticks, Lip Balms, Lip Stains and much more.

S&G Beauty Box – for $25.95 per month each box will contain 4-6 beauty items. We also include coupons and promotions as well. You can expect a mix of natural beauty products, beauty tools, nail care, skin care and hair care!

Ipsy – $10 gets you an assortment of beauty products to try each month as well as a video from a stylist explaining the products.

Beauty Box 5 – Beauty Box 5 will send out 4-5 beauty samples each month. A subscription starts at $12 per month (shipping is included).
---
Subscription Boxes for Your Pet

Bowzer Box – For $29 per month ($26 on a 6 month plan) you will receive 5-6 items such as dog treats, toys, and accessories right at your door. Bowzer Box includes a variety of handpicked items including full size toys and treats (wheat free), samples, and coupons from various brands that we, and our pooches, love.

Meowbox – Starting at $19 per month you get 5 or more goodies that can include such things as treats, grooming products, food, wearables, toys, and supplements.
Purr-Packs – Starting from $29.99 per month the Teaser Pack features a small assortment of toys, treats and other bonus items for your cat.

Pooch Perks – Ranging in price from $20 – $50 choose from 4 different monthly boxes containing 2-6 items. A great way to pamper your pooch!
---
Subscription Boxes for the Health & Fitness Nut

Fabletics – for $49.95 per month you get to pick an athletic wear outfit from styles selected for you based on your profile.

Little Life Box – for $19 per month you'll receive more than your money's worth in products which will both enrich you life and help you stay informed on green organic producers who deserve your support.

Yogi Surprise – for $44.95 per month you get a monthly care package designed to complement your healthy lifestyle. Within each Yogi Surprise you'll receive 6-8 full size products ranging from unique yoga accessories and natural beauty items to herbal tonics, organic snacks and super food essentials.

Super Gains Pack – starting at $34.99 per month boxes include 8-10 premium name brand hand selected supplement samples of various types and flavors, a gym accessory, fitness apparel, nutrition bar, nutritional snack, a clean eating meal prep plan for a week with grocery list, recipe with grocery list, and more!

My FitBox Life – starting at $44 per month you get hand selected products, delivered right to your door. Everything from fitness passes and nutrition samples to health and wellness products, they include an amazing assortment in each box.
---
Subscription Boxes Under $100

White Willow Box – starting at $49.95 every other month, you get four to five full-sized and sample products from beauty and personal care, fashion accessories, home decor accents, culinary delights, technology gadgets and other lifestyle surprises.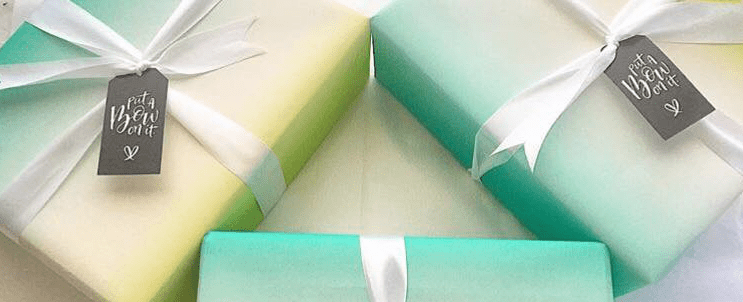 Put A Bow On It – starting at $59.99 per month for the Premium Box you get a beautifully wrapped gift curated with a fun & exciting theme.

FabFitFun – for $49.99 every 3 months you get hand-selected items in beauty, fashion, fitness, and wellness from Giuliana and the FabFitFun team.

Luxily Boutique Box – starting at $49.95 every two months you get a selection of the best products in fashion, home décor, stationary, and much more.

Wantable Intimates – starting at $50 for your first collection, Wantable Intimates is the perfect way to give your intimates drawer a makeover. Take a quick style quiz to tell them what you love and what you don't, and their stylists will handpick 3 pieces of intimate apparel that perfectly fit your preferences.

POPSUGAR Must Have – for $39.95 per month you'll get an exciting monthly box, full of fun, hand-selected items from the editors. Each bag will include a variety of hand-selected items in beauty, fashion, home, fitness, and food – full-size products and premium items.

Box of Style – an exclusive box curated by Rachel Zoe and her team featuring over $300 of seasonal fashion and beauty finds for only $100.
---
Top 10 Boxes for Winter 2016
**coming soon**
XOXO
Explore.
Save.
Enjoy!
Sign up for a free account on A Year of Boxes to receive exclusive offers, be added to our monthly mailing list, and much more! We are always adding features to improve the experience for our users, from their valuable feedback!
Join Today!