Super Gains Pack Review September 2016
Super Gains Pack Review September 2016
The August Super Gains Pack was pretty great. Probably one of my favourites thus far. They included ProTings, a full bottle of fish oil capsules, and a super cute headband. I feel like the box gets a little more exciting each month. And, the fact that they have been including Vegan friendly snacks obviously gets them bonus points in my books.
Super Gains Pack Details
If you aren't familiar with Super Gains Pack it is the ultimate monthly fitness subscription box of everything you need to crush goals, dominate workouts and make all kinds of SUPER GAINS! This box was provided complimentary for review.
The Box: Super Gains Pack
Cost: $34.99 per month
What You Get: The contents of each box change monthly, but include 8-10 premium name brand hand selected supplement samples of various types and flavors, a specially chosen gym accessory or a trial size supplement item, a premium, high quality fitness apparel item, a full size protein/nutrition bar, a full size gel or nutritional snack, a clean eating meal prep plan for a week with grocery list, a delicious high protein snack recipe with grocery list, a featured food of the month fact for fat burning, and a new workout idea to try out for your home or the gym.
Ships to: US & Canada
Shipping Cost: FREE to US & $8.99 to Canada
September Ambassador
The ambassador for the September Super Gains Pack is Andrew Cantley. In the September catalog you will find a Q&A with Andrew as well as his favourite arm exercises, and a couple of his favourite recipes. Looking through the catalog is one of my favourite parts of the SGP unboxing experience.
Andrew Cantley Inspired "No Days Off" Shirt
Andrew's true to form training schedule of "No Days Off" Shirt! Colours are in green with white and was designed and customized by Andrew. Ready for our subscribers to rock everywhere they go for those days you just aren't feeling like getting it in. 
This shirt looks like it is going to be a bit big on me, but I still love it. I LOVE this shade of green, and I love that we got a t-shirt rather than a tank (just to mix things up) and I love the simplicity. I'm tempted to say that this is one of my favourite apparel items thus far.
Super Gains Pack High Quality Workout Gloves
Genuine leather with SGP Logo and vinyl/velcro wrist wrap strap. 
A must have for any gym bag. It's pretty awesome to see a gym essential in the box this month. I love the workout accessories they have been including lately and really hope they keep it up. The only thing that would have made these better is if they were pink!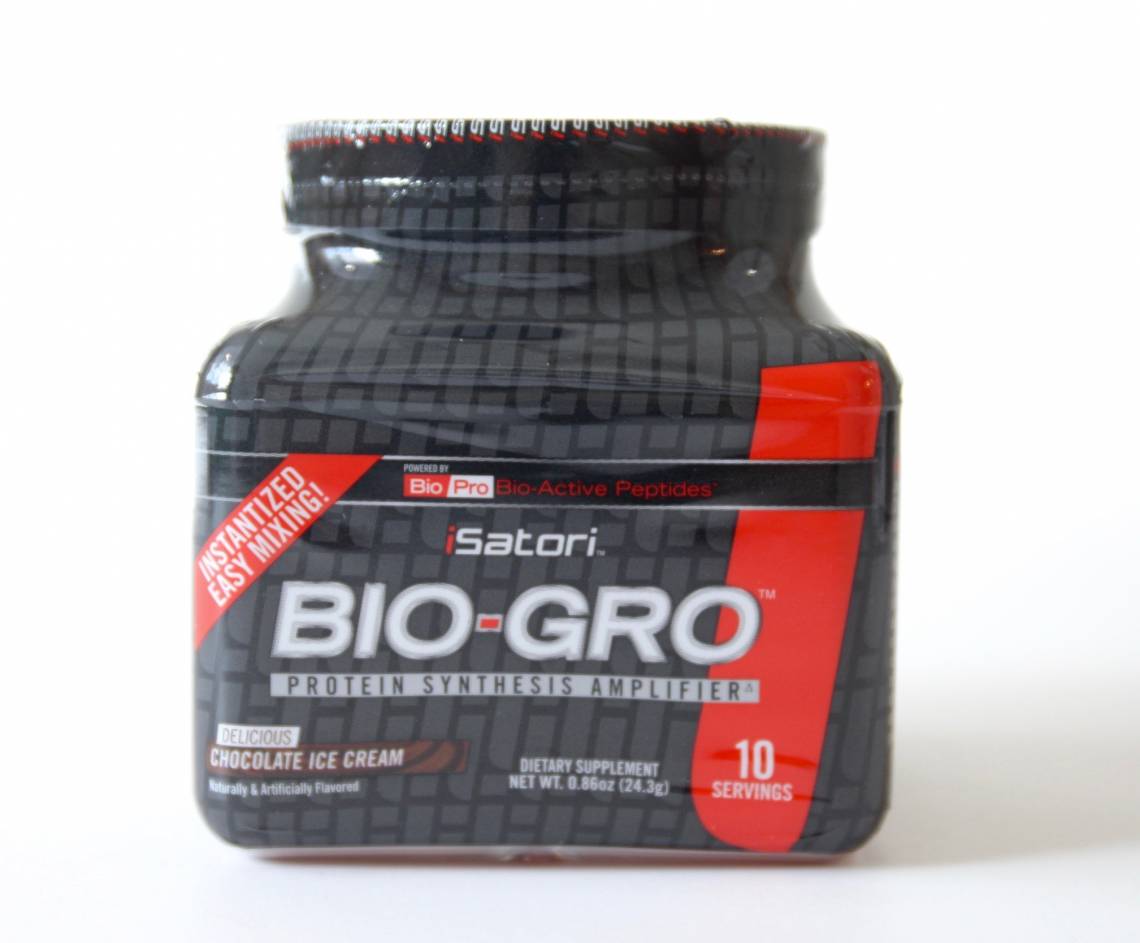 10 Serving Trial Size iSatori Bio-Gro
A new, patent-pending category defining sports supplement that contains exclusive Bio-Pro Bio-Active Peptides, signals and accelerates protein synthesis to help you gain muscle faster. 
EXO Cricket Flour Protein Bars
No gluten, grain, soy, dairy, or refined sugars. Perfect as a meal-replacement, healthful snack, or pre/post exercise snack with 10g of protein in each bar. 
I was SO confused by these at first. I quickly read through the ingredient list while doing my YouTube unboxing, and for the life of me couldn't figure out where the protein was coming from. I wasn't really paying attention because it tells me on the front of the package – cricket flour. I think I must have been subconsciously avoiding those two little words because the flour is actually made out of crickets…….I don't even have the words to describe what I'm thinking right now….let's move on to the next item….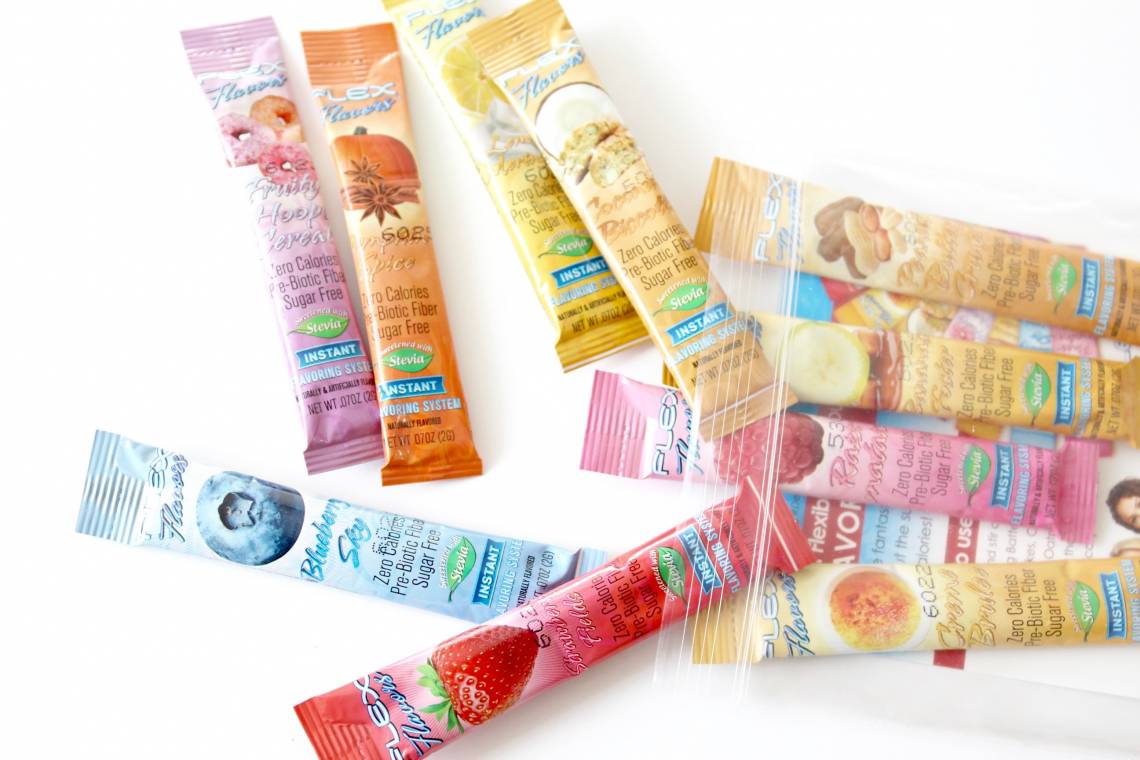 Devotion Nutrition's Flex Flavor Packs
Get flexible with your flavours! Turn any food or Drink into your favourite food or drink. For smoothest consistency stir while gently pouring your favourite flex flavour into milk, baking batter, cereal, protein shakes, yogurt, oatmeal – any food or drink that could use some fantastically fun flavour. 
Viter Energy Mints
Made for people who want energy, great taste, and convenience in one product. Strong flavour with a fresh kick that'll energize you and freshen your breath. 40 milligrams of caffeine per mint so you can have as much or as little caffeine as you need. 
ProSupps Vexxum
An intense, ultra-concentrated thermogenic metabolizer to help burn fat. 
Samples
A mixture of protein and pre-workout samples.
Super Gains Pack Review September 2016 – Final Thoughts
As I mentioned above, I feel like my Super Gains Pack gets a little better each month. Not that I didn't like it before, because I did. I just feel like they are continually striving to make it a little more exciting. It started with the addition of the fitness apparel, and then the accessories, and then the plant based protein, and then the unique protein snacks. Some of my favourite items have been the ear buds, headband, and the ProTings. Living a healthy lifestyle is always more fun when you have new gym accessories, workout clothes and nutritious snacks. Another great box this month!
XOXO
Explore.
Save.
Enjoy!
Sign up for a free account on A Year of Boxes to receive exclusive offers, be added to our monthly mailing list, and much more! We are always adding features to improve the experience for our users, from their valuable feedback!
Join Today!