Supply Pod Review December 2016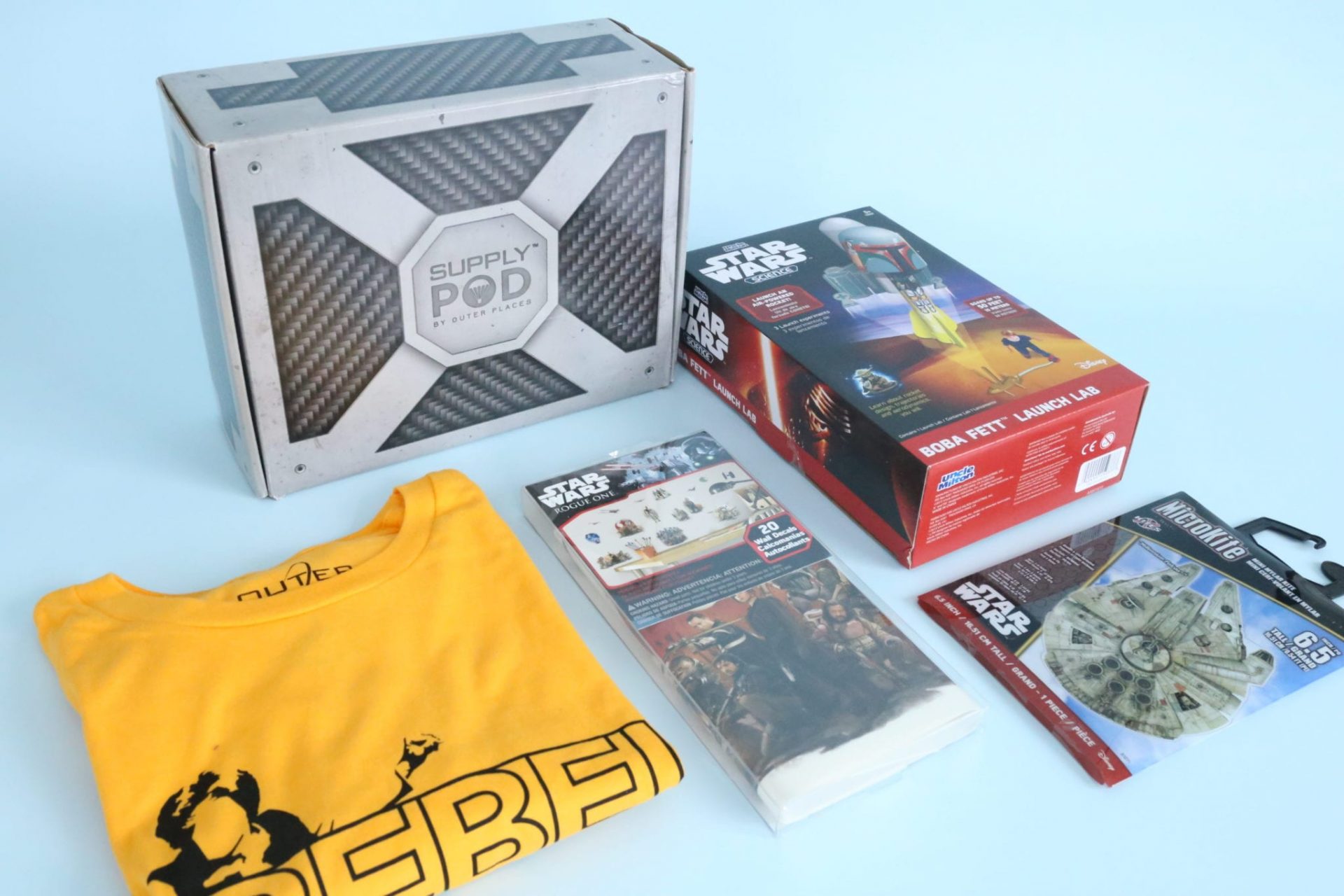 Supply Pod is the most exciting science-fiction bimonthly subscription box. Every other month they mail a box of amazing items; technologies, wearables, content experiences & more. They kindly send me this box for review.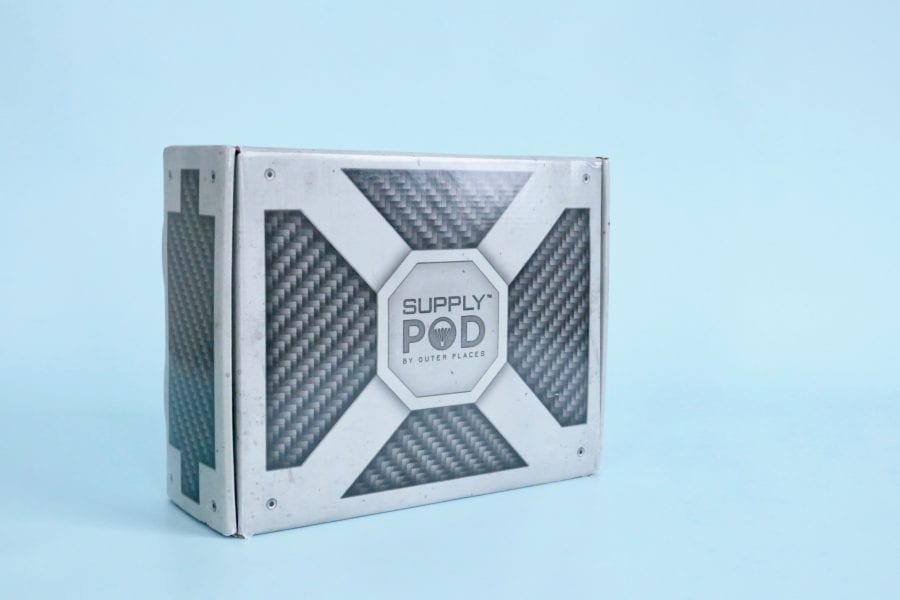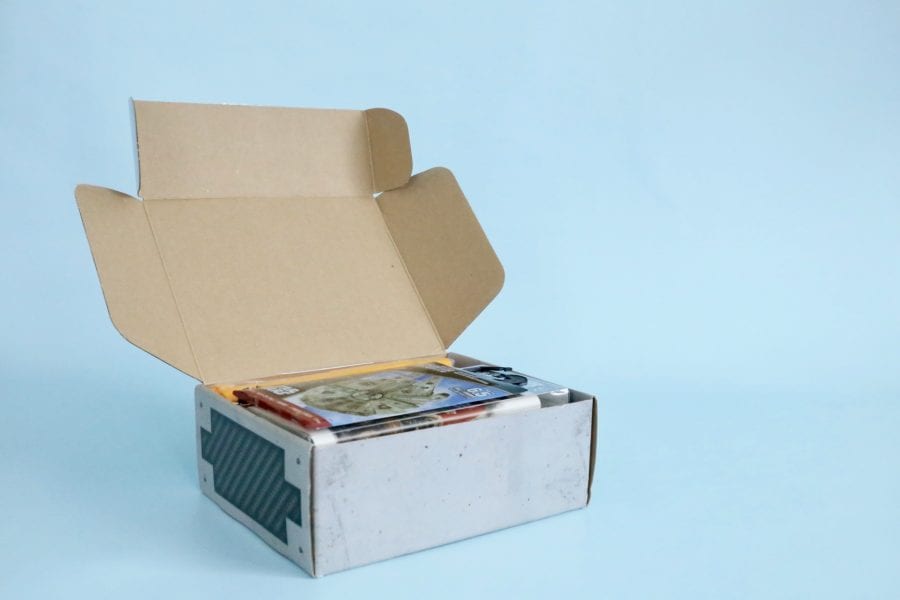 This will be my very first Supply Pod review. I didn't have much time to research the company prior to receiving the box, but I kind of had an idea of what I thought it would be like. I had a quick look through the items already and one thing is for sure, it is MUCH better than I was expecting. I'm actually very excited about it……really and truly.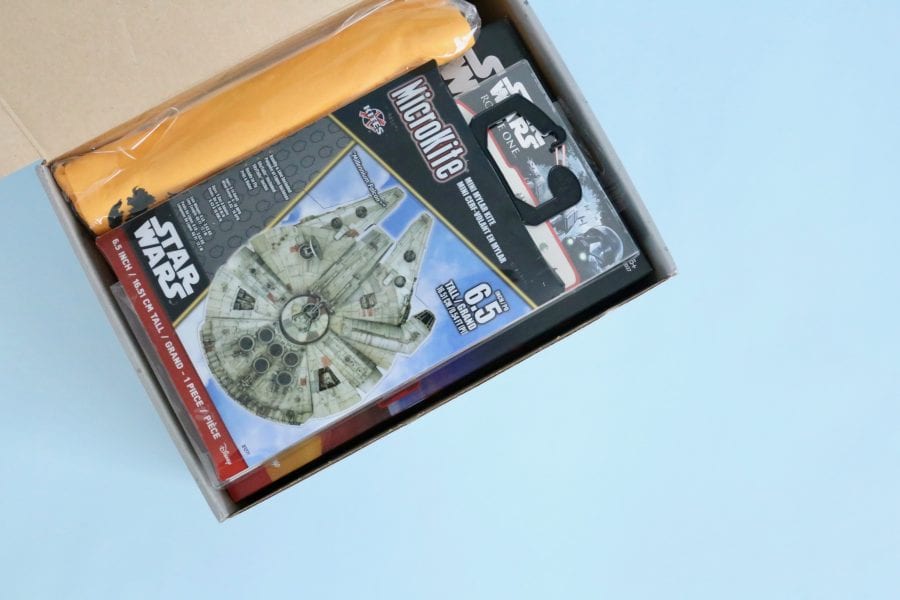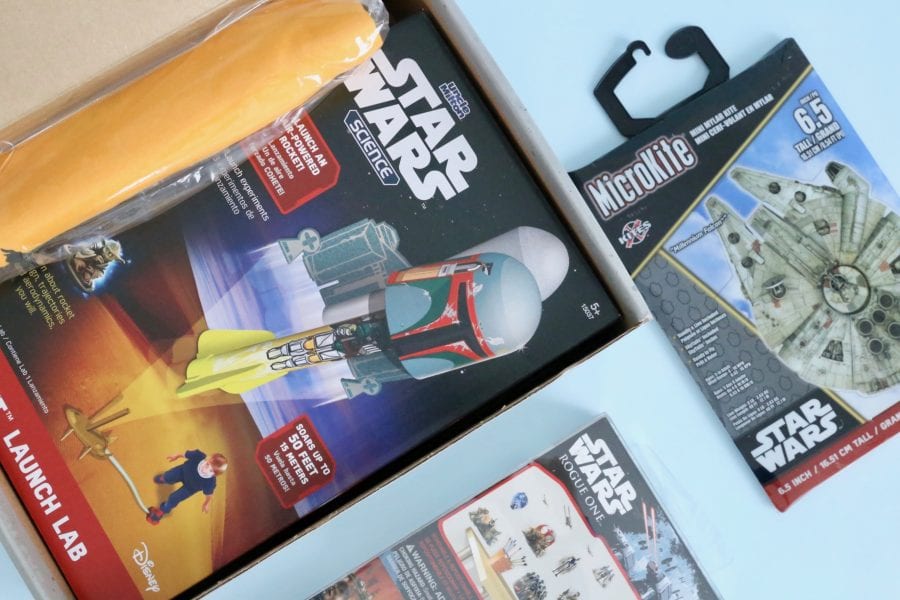 Subscription Details
Supply Pod is a bimonthly subscription, meaning it ships every other month. When you sign up for a subscription  you have to let them know your shirt size. Other than that it is very straightforward. There's one option to choose from – recurring bimonthly.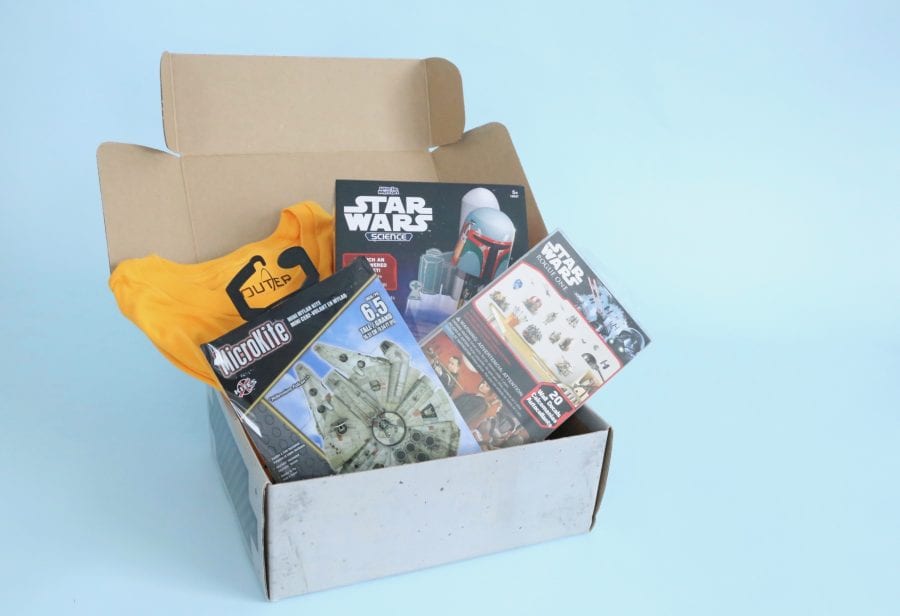 Let's have a look at what I received in my first box: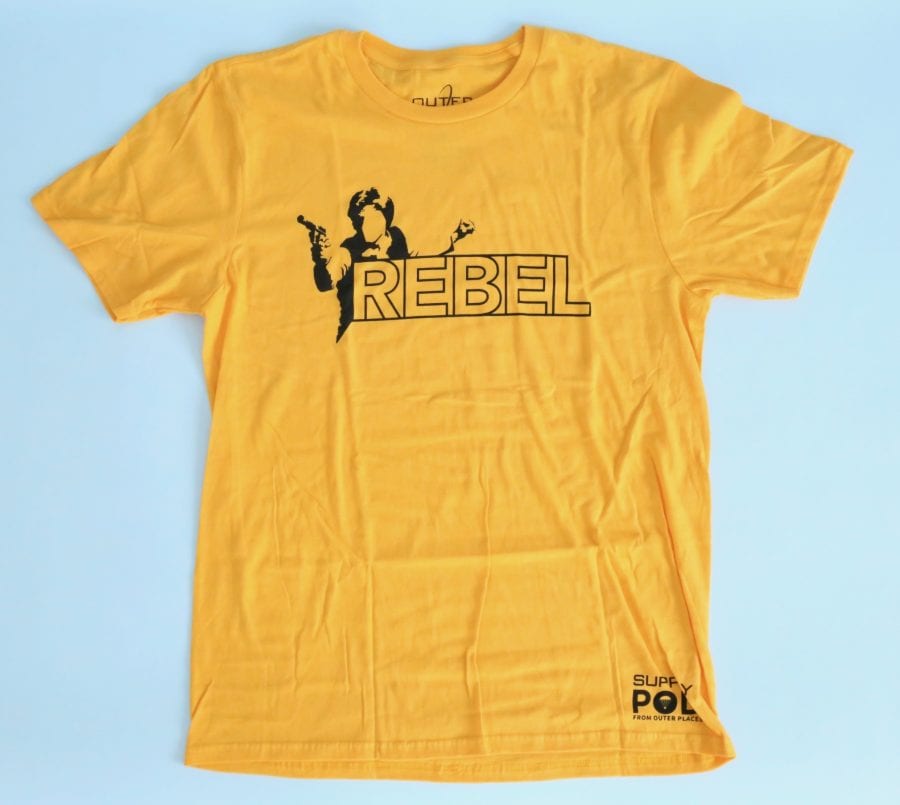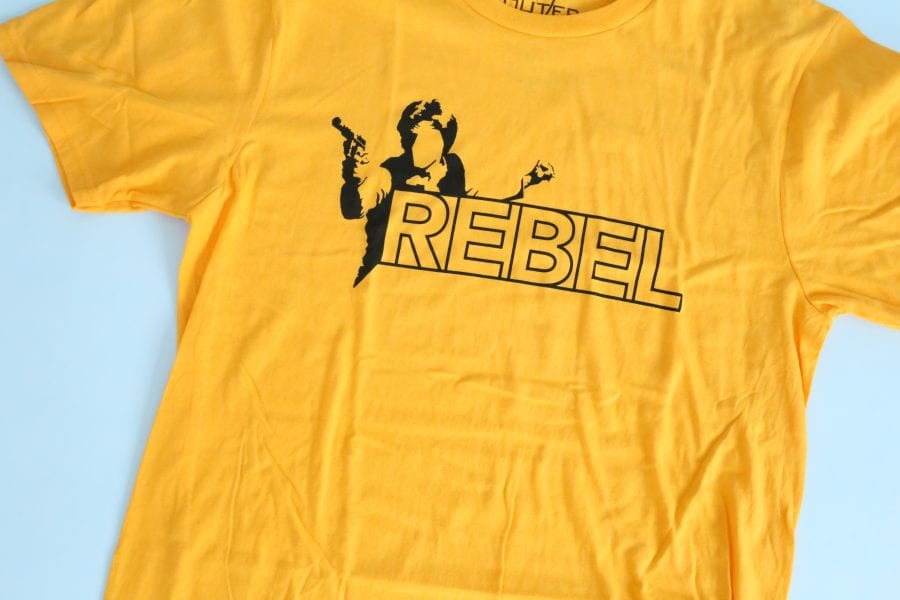 Rebel T-Shirt
This is where my expertise comes to an end. I can talk about the subscription qualities of this box, but not necessarily the items inside. I'm guessing the silhouette on the tee is Han Solo? I like the idea of receiving a shirt in every box. I did some research and it appears as though this is indeed a regular item. This month I received size large, but I think I'm going to have to change it to size small for the next box cause I kind of want to keep this shirt for myself. If this was my size I would definitely rock it at the gym.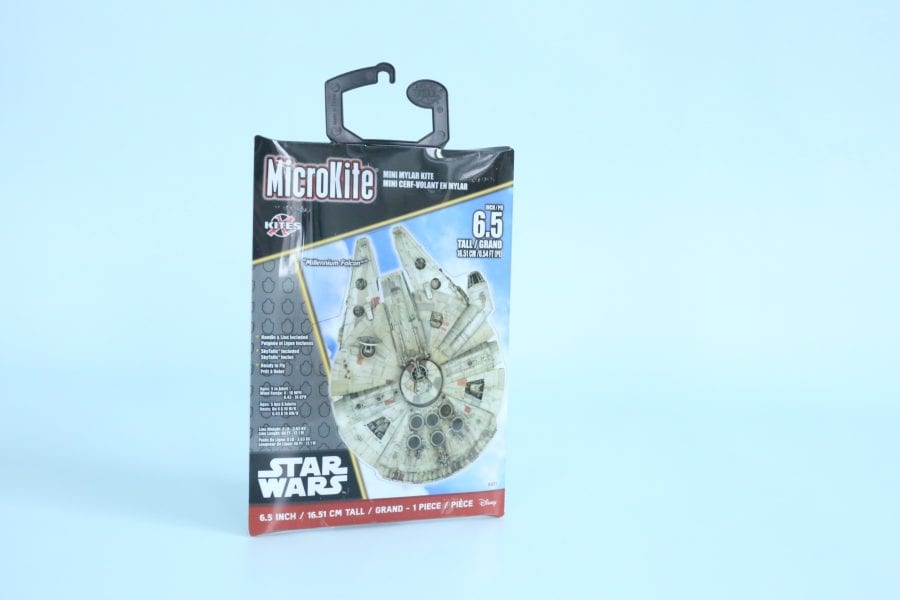 Star Wars Micro Kite
Ok, this is actually VERY cool. Not once have I ever received a kite in a subscription box, and I've been doing this a long time. And as much as I hate the wind, I would definitely put up with the discomfort to go and fly this thing.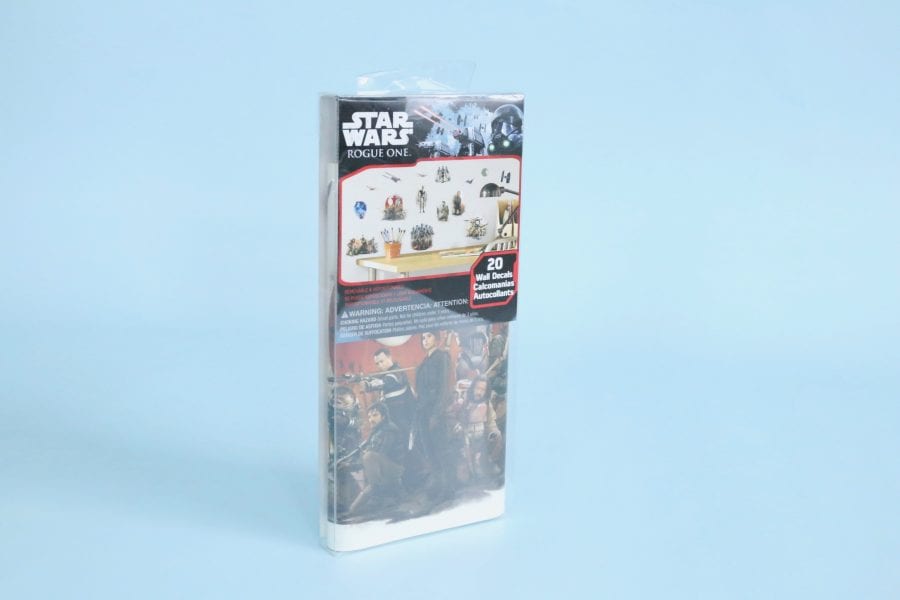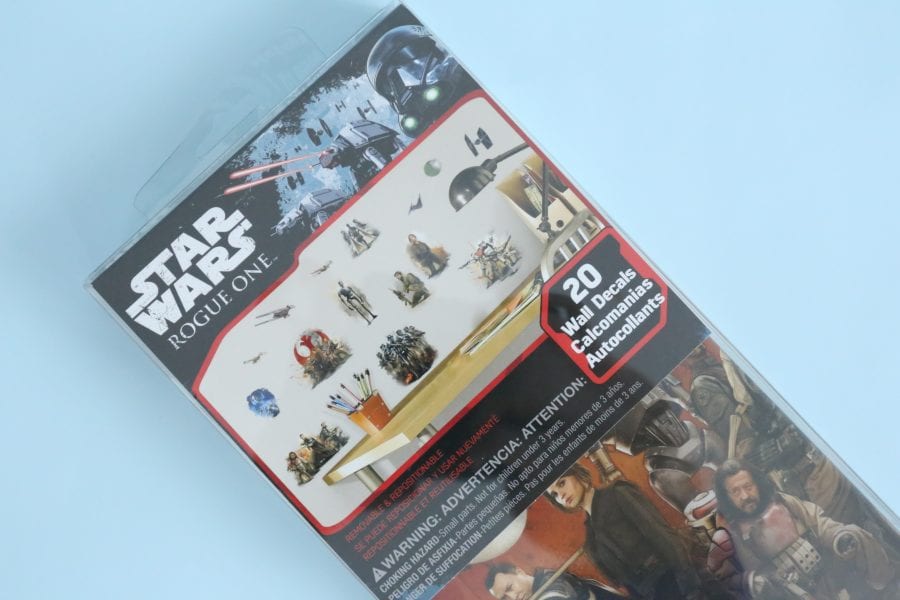 Star Wars: Rogue One Wall Decals
Another item I have never received in a subscription box. How cool are these decals! My nephew is going to freak out.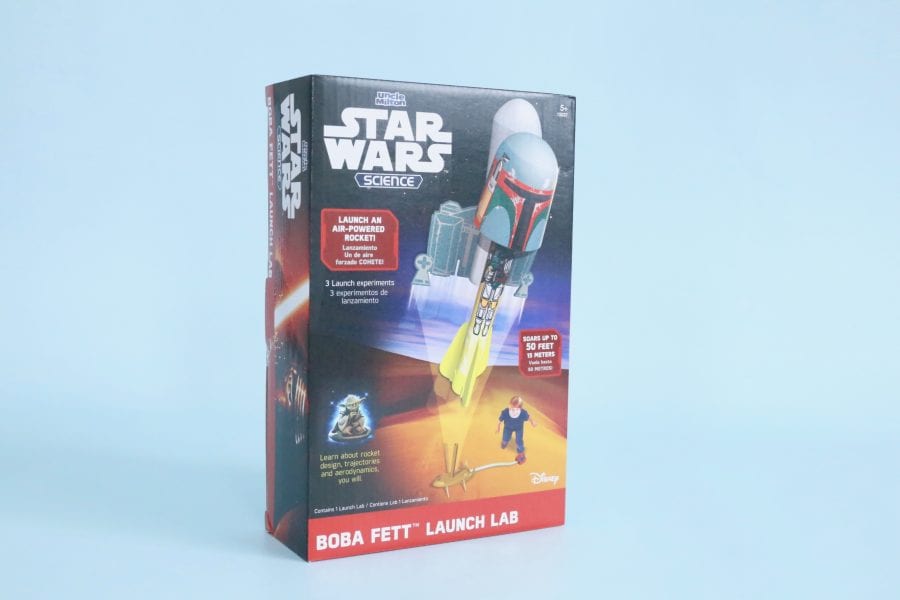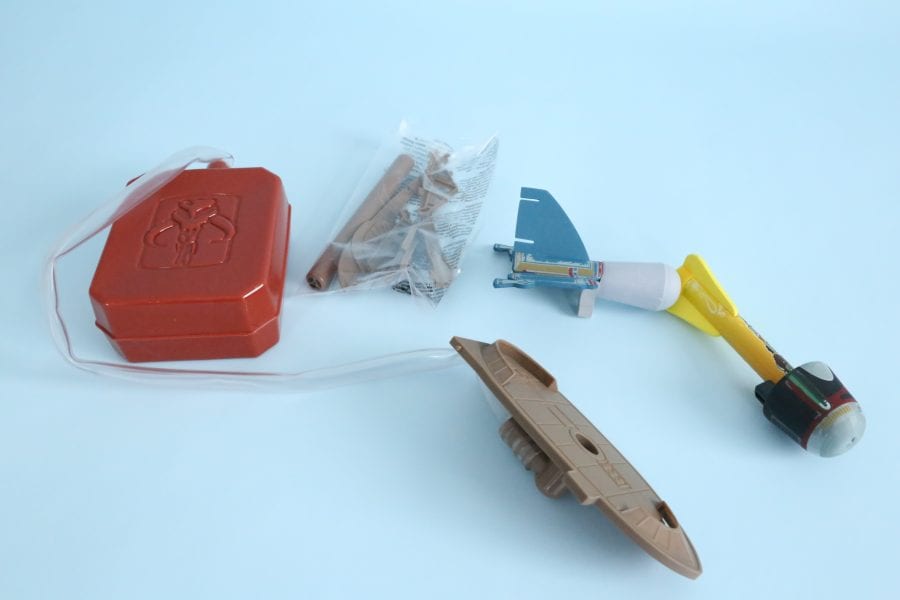 Boba Fett Launch Lab
An air-powered rocket! Are you kidding me! I don't even like Starwars and I am super excited about this item. This is another item my nephew is going to freak over.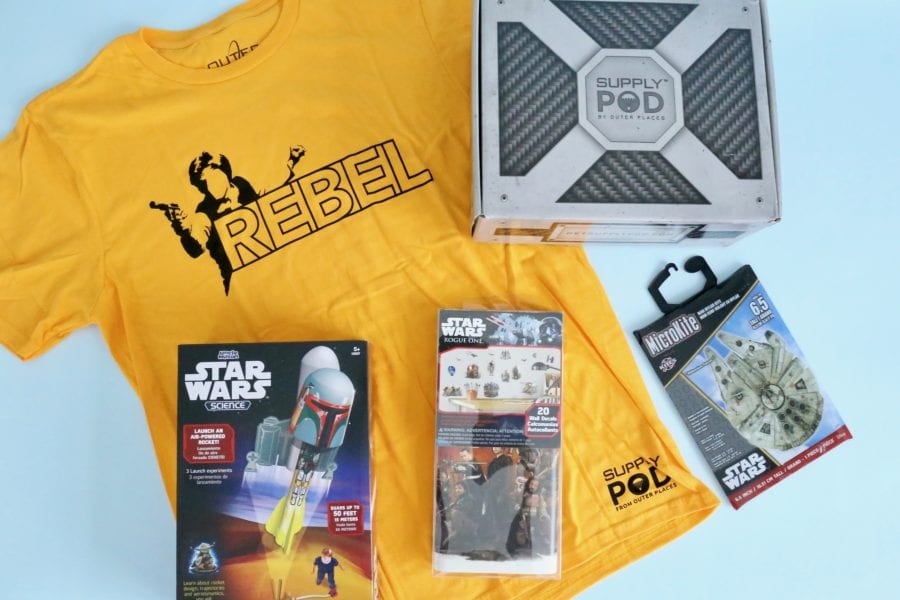 Supply Pod Review December 2016 – Final Thoughts
Ok, here's the honest to goodness truth. I am SUPER impressed with my first Supply Pod box. It is 10 times better than I was expecting. I LOVE that the theme is current and on trend. I love that all of the items fit the theme, and I love that this box is fun for all ages. Before I received this box I kind of assumed it was for kids, but it's actually pretty perfect for anyone. I'm basing this observation on the December box only and would have to see a few more to know if it is actually true. But so far it looks like fun for the whole family. And…..as I mentioned before, I don't even like Starwars and I love this box. That says a lot right there. The only thing I noticed is that we received 4 items this month and I think they usually include at least one more. I'm not overly concerned about it though because I am pretty darn happy with the 4 items we did receive. My nephew will be receiving this for his birthday next week and he is going to love me for it!!
XOXO
Explore.
Save.
Enjoy!
Sign up for a free account on A Year of Boxes to receive exclusive offers, be added to our monthly mailing list, and much more! We are always adding features to improve the experience for our users, from their valuable feedback!
Join Today!