Tasterie Review January 2017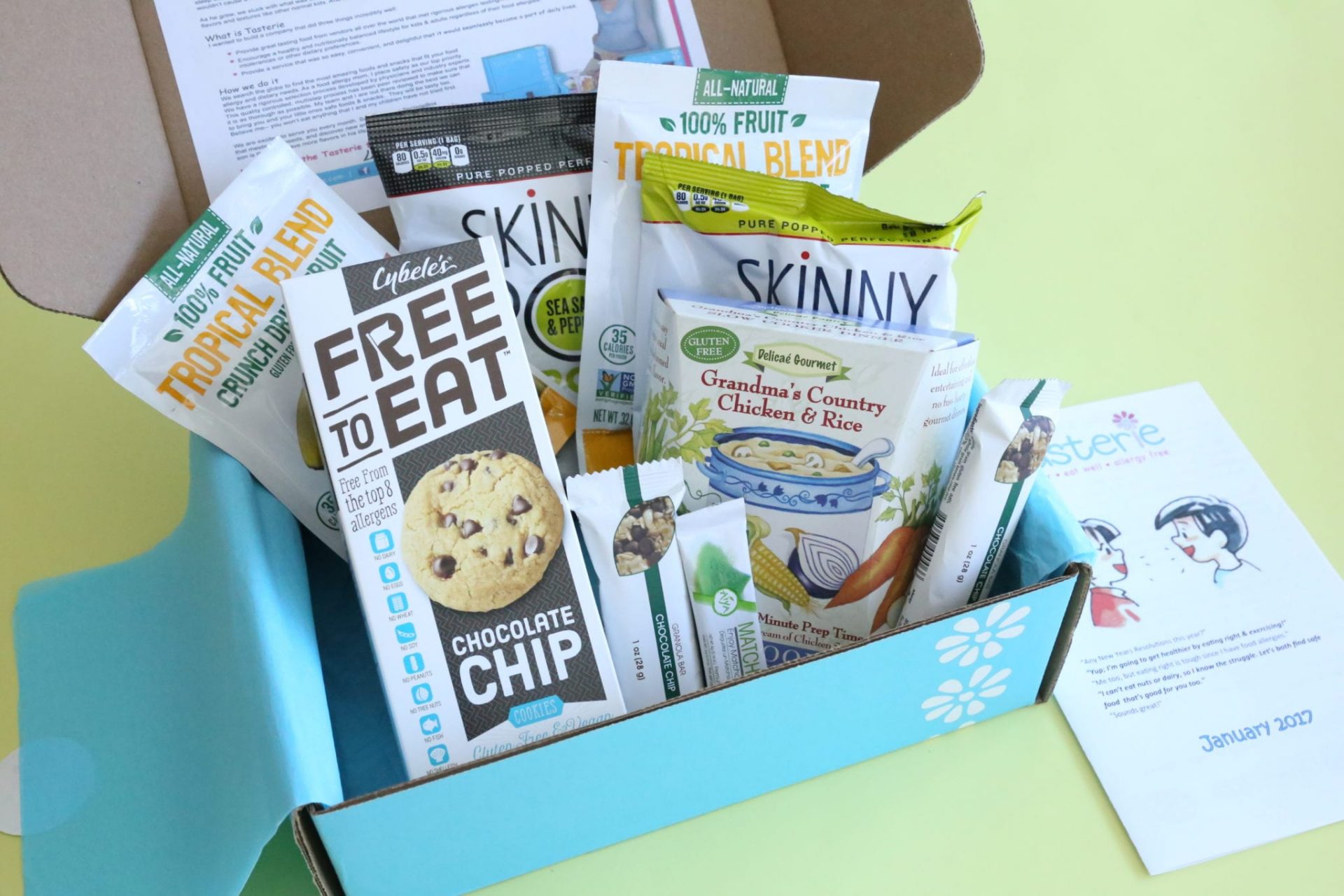 Tasterie is a monthly box full of healthy allergy-free food and snacks. Each month they will deliver a new variety of delicious healthy food packages right to your doorstep, including allergy free options. You will be able to choose a Tasterie Box from gluten-free, gluten-free dairy-free, nut-free, and Top 8. They kindly sent us this box for review.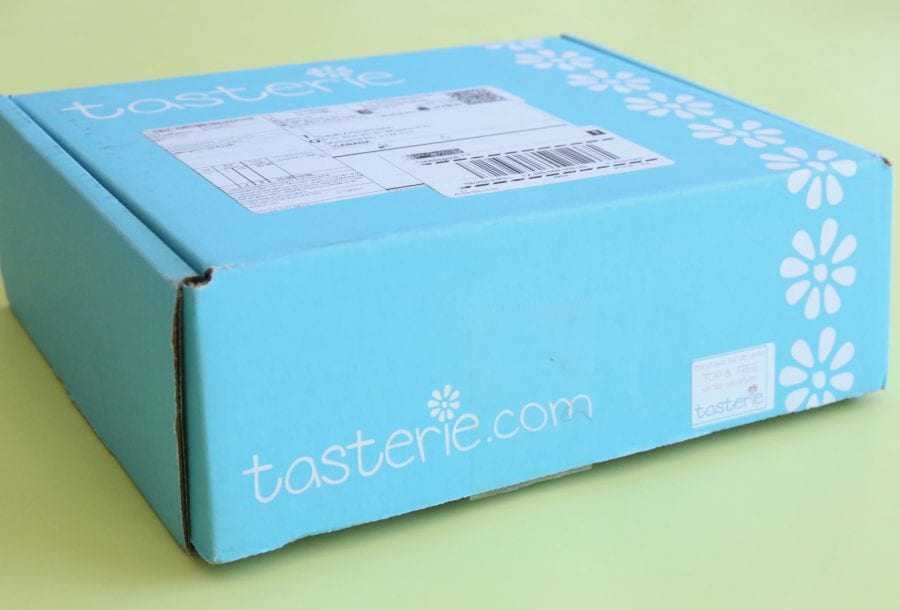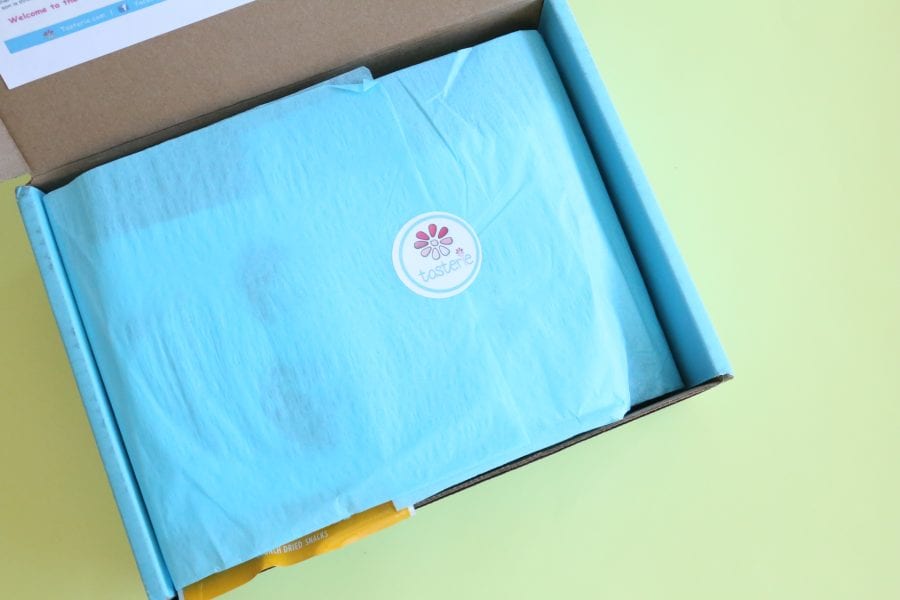 Snack boxes are an amazing idea! I love, love, love snacks! I could eat snacks for breakfast, lunch and dinner. I've been this way since I was a kid. I am obsessed with snacks! Want me to keep going? just joking, I won't bore you with the details. Just know that I think snack boxes are genius. Especially when they offer healthy options. Since becoming Vegan, I've also become very aware of all the other foods I eat, not just the non-dairy, non-meat options. I also like to watch out for gluten, soy, nuts, and all the other common allergens. So, imagine how happy I was to discover a snack box with a Top 8 Free option! More details on this below: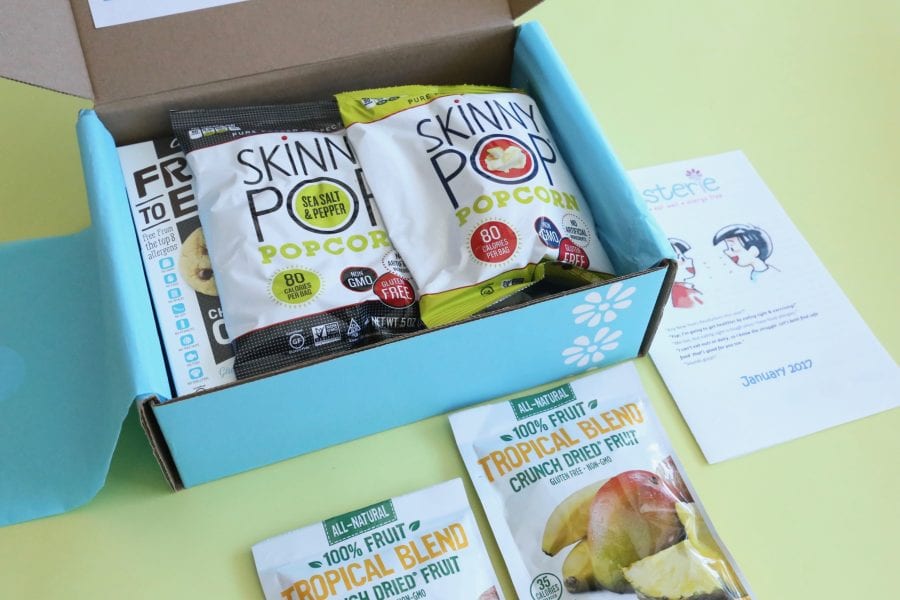 Subscription Details
I never new Tasterie had so many subscription options. You get to choose from gluten-free, gluten-free dairy-free, nut-free, and Top 8 (wheat, dairy, soy, egg, tree nut, peanut, fish, shellfish). This is great news for anyone with food allergies/sensitivities. They also have an OMG TasterieBox which is an introductory box with cooking aids, pantry staples and goodies. You can learn how to make delicious foods the whole family will love. Ummm, I want the OMG box!
Here's a look at what I received in my very first Top 8 Free box which is $25 per month: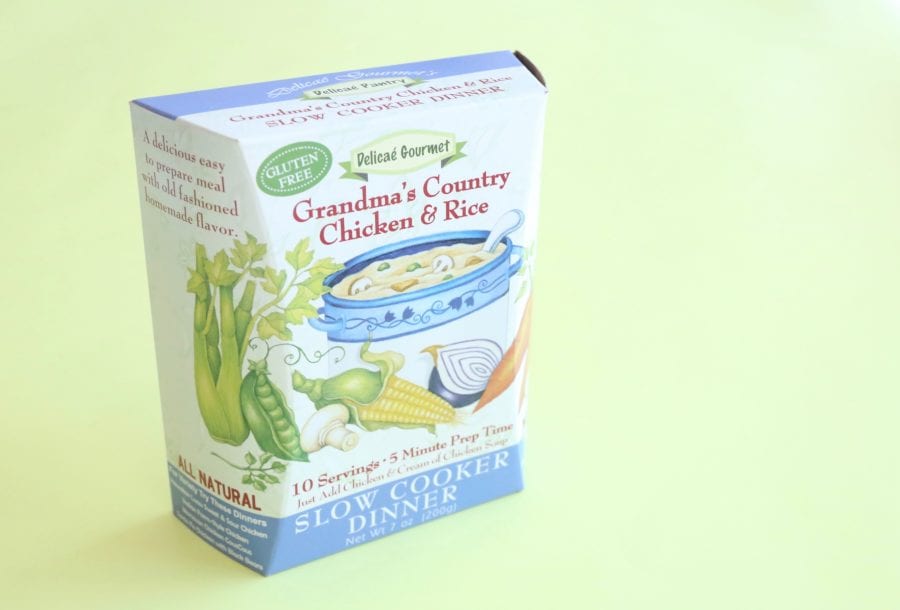 Delicae Gourmet Grandma's Country Chicken & Rice
I think it's such a neat idea to include items like this in snack subscription boxes. As much as I love snacks, I also love healthy convenience foods. Some nights the last thing I want to do is cook. Products like this make those nights a little better by providing a quick meal option.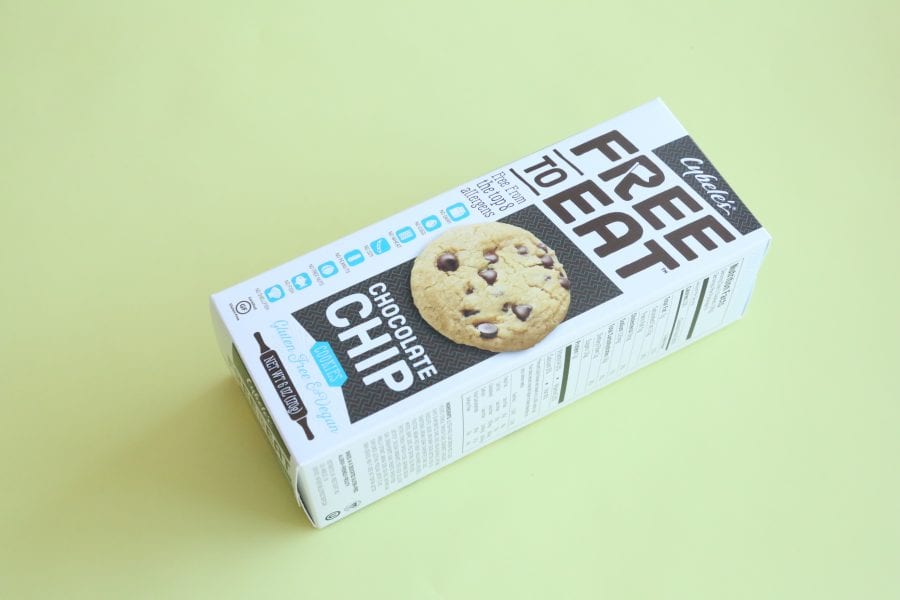 Cybele's Free to Eat Chocolate Chip Cookies
How fun are these! We all need a chocolate chip cookie every now and then, but when you have food sensitivities it can be difficult to find one you can actually eat. I love that we received a full-size box of these bad boys.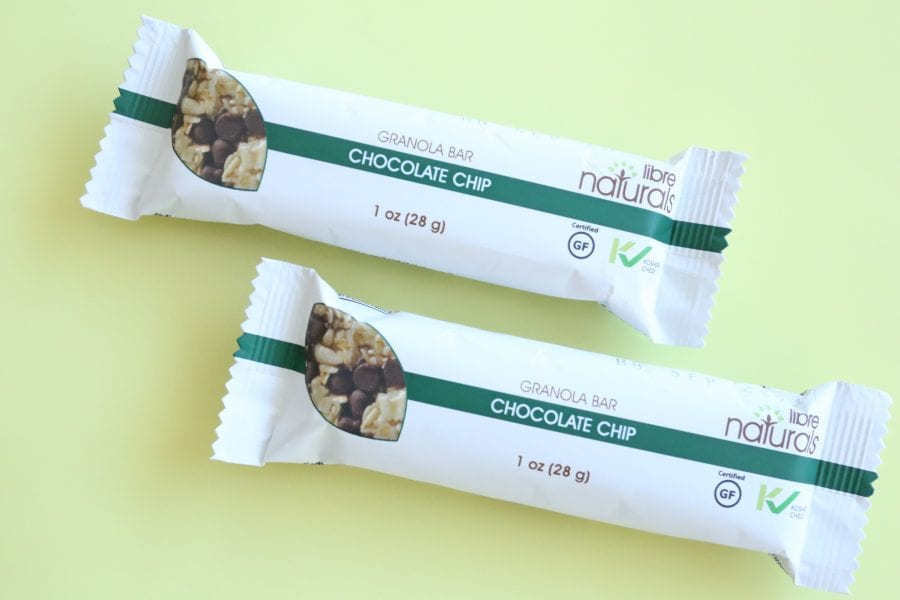 Libre Naturals Granola Bars
Granola bars are a pantry staple at our house. I need to have them on hand at all times. These are nut free, dairy and soy free.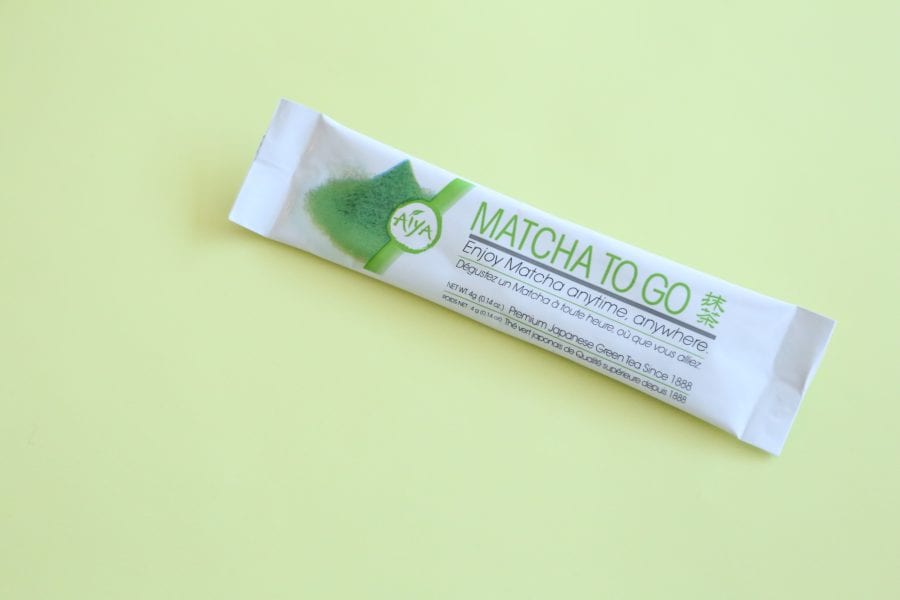 Aiya Matcha To Go
Authentic Ceremonial Grade Matcha is now brought to you in single serving sticks. With no need for sifting or whisking, simply mix into hot or cold water. 
Oh…..this is kind of exciting. I love matcha but usually only get it at the coffee shop as I am too lazy to do the whole sifting and whisking thing. This is a fun little to-go packet that apparently doesn't require any whisking.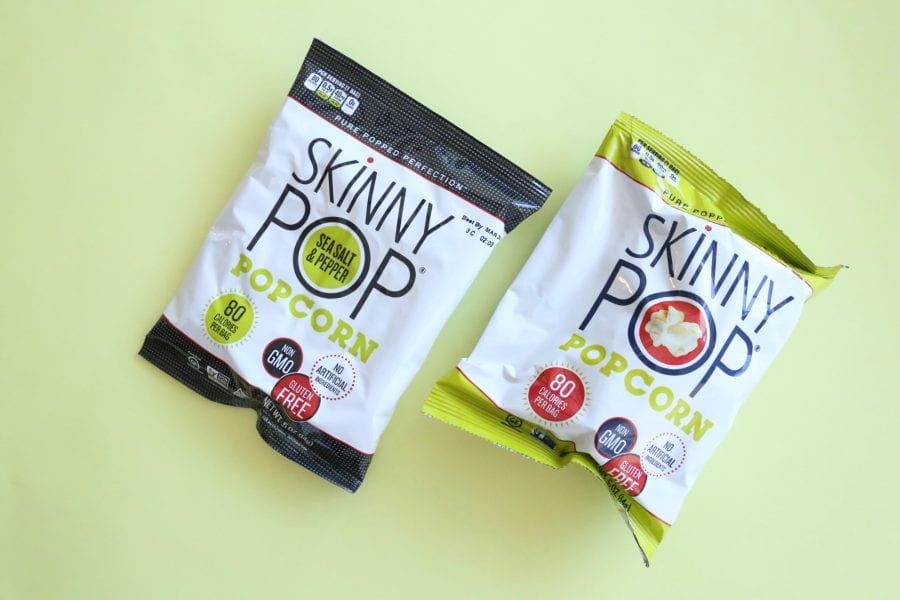 Skinny Pop Popcorn
I am VERY familiar with these little bags of popcorn. I actually already had some in the pantry, but I'm very happy to have more. These are the PERFECT snack and great for road trips.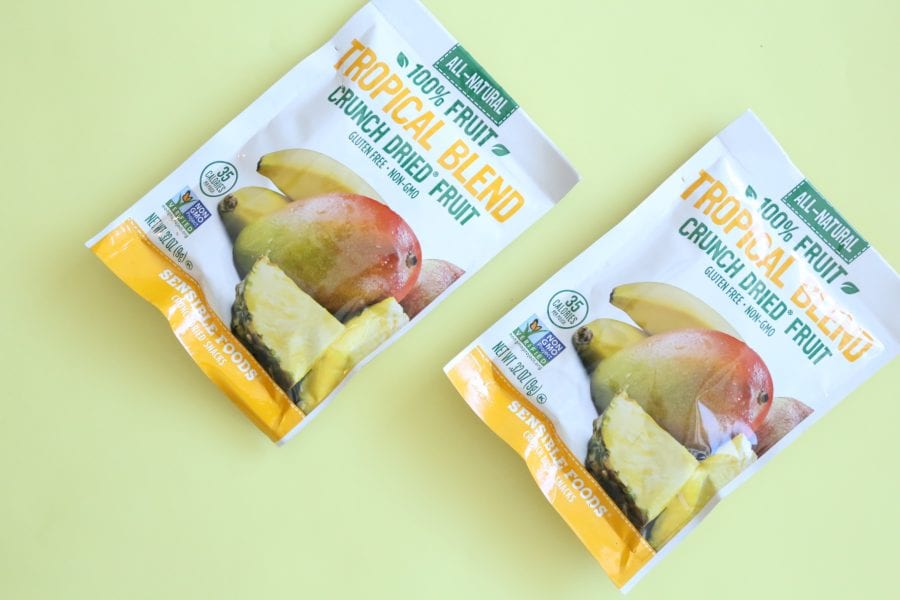 Sensible Foods Crunch Dried Snacks
I never use to be a fan of crunch dried fruit, but I started using them as a smoothie topper and now I am in love.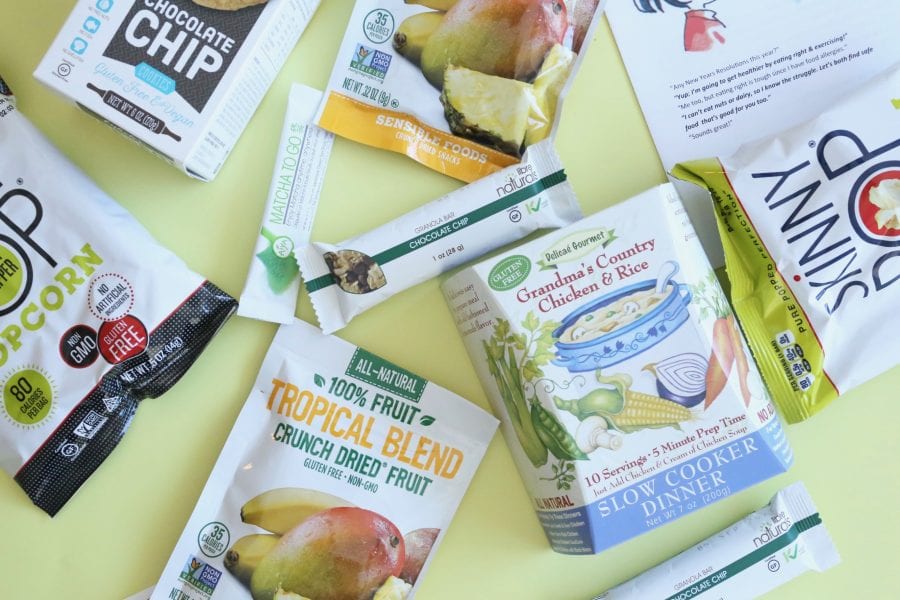 Tasterie Review January 2017 – Final Thoughts
What a great box for people with food allergies or sensitivities! My very first Tasterie Box was a happy little surprise. To be totally honest, I had no clue they had an 8 Free option. I think this is a really great idea. And I like that they included a little bit of everything – salty, sweet, fruity, beverage, and meal option. For $25 plus shipping, I would say it is reasonably priced. These kind of snacks can be very expensive, and it's also kind of nice to be able to test some of them out before committing to the full-size version.
What do you think of Tasterie?
XOXO
Explore.
Save.
Enjoy!
Sign up for a free account on A Year of Boxes to receive exclusive offers, be added to our monthly mailing list, and much more! We are always adding features to improve the experience for our users, from their valuable feedback!
Join Today!