Terra Bella Box Review June 2016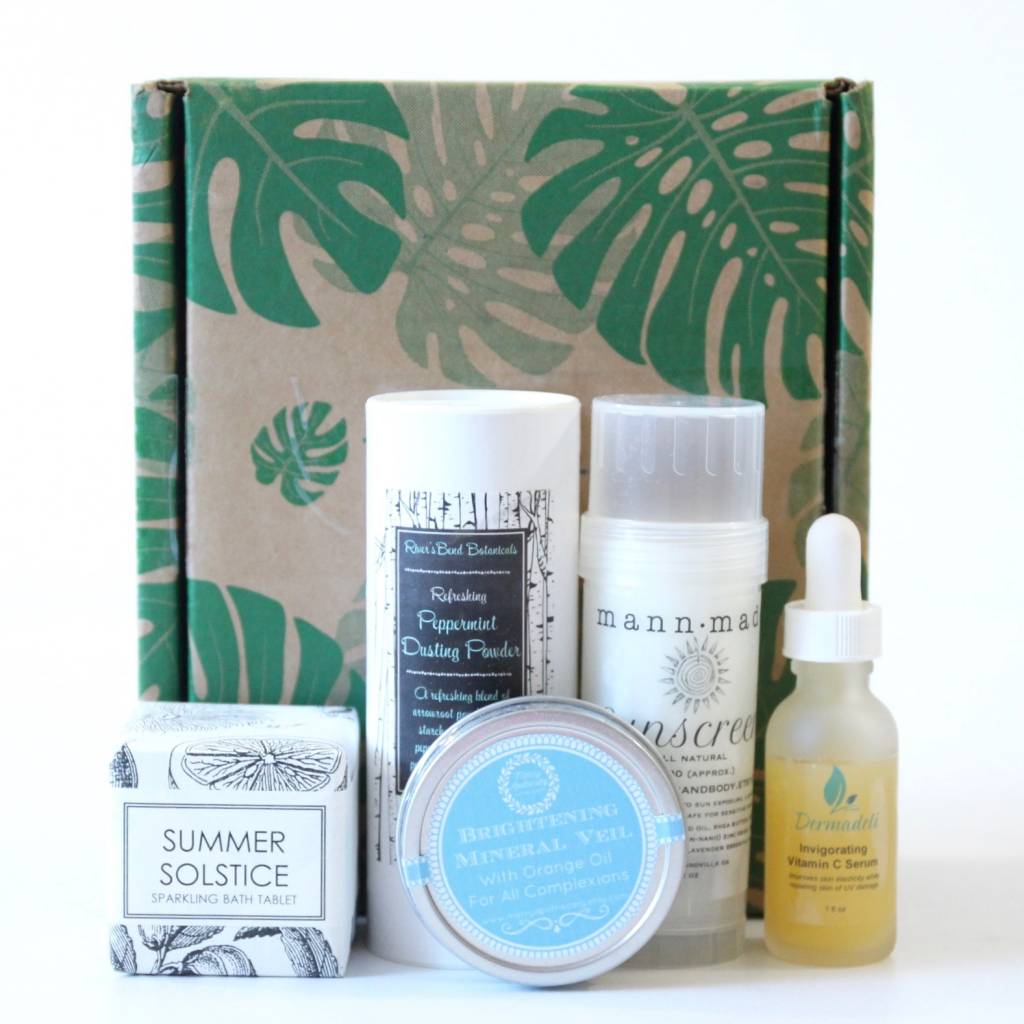 Terra Bella Box Review June 2016
Terra Bella Box Review June 2016 – I love the description Terra Bella Box has on their homepage – "Handmade, not factory made.  Natural, not full of chemicals.  Made by small businesses with love, not made by corporations for big profits. Always cruelty free. Artisan beauty delivered to your door every month." Everything about this description makes me happy. I love that they support small businesses and that all the products they include are natural. It doesn't get much better than that.
Terra Bella Box Update
Beginning in July, the price of the Terra Bella Box will decrease to $32.95 (including shipping to the U.S.) and will include 3-4 items. Also beginning in July a Makeup Edit box will be introduced for $29.95/month.  The box will allow subscribers to try out natural alternatives for their cosmetics–that are always cruelty free.  In addition, Terra Bella Box Lite will no longer be offered.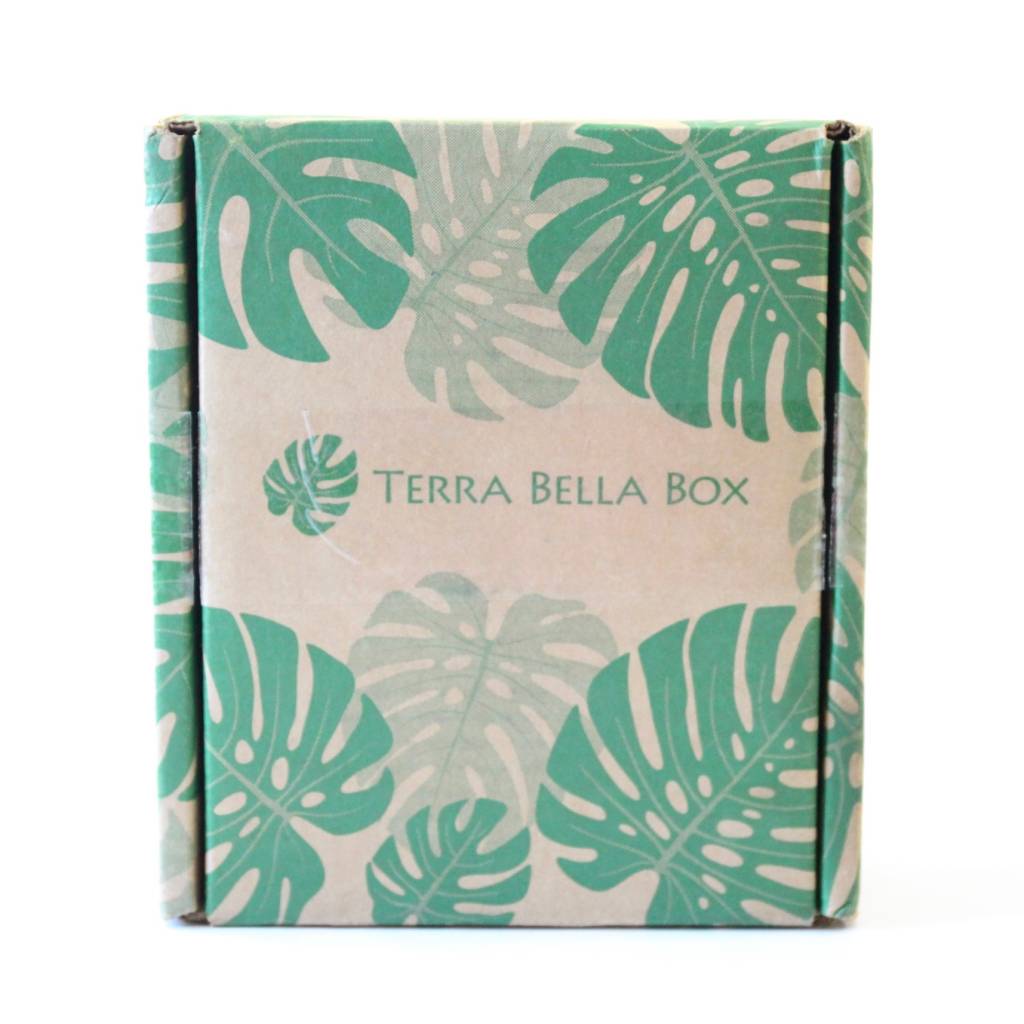 Terra Bella Box Details
If you aren't familiar with Terra Bella Box it is a different kind of beauty box. They find products that are created in small batches by small businesses, are always cruelty free, and are made with the finest natural ingredients. Good for your body, good for the earth, good for local economies. This box was provided complimentary for review and may include affiliate links.
The Box: Terra Bella Box
Cost:
Terra Bella Box – $32.95
Makeup Edit Box – $29.95
What You Get:
Terra Bella Box – 3 to 4 products each month
Makeup Edit Box – 3 products each month
Ships to: US & Canada
Shipping Cost: FREE shipping in the U.S. & flat rate shipping to Canada
Coupon Code: use the code YEARBONUS to get a bonus item in your first box – CLICK HERE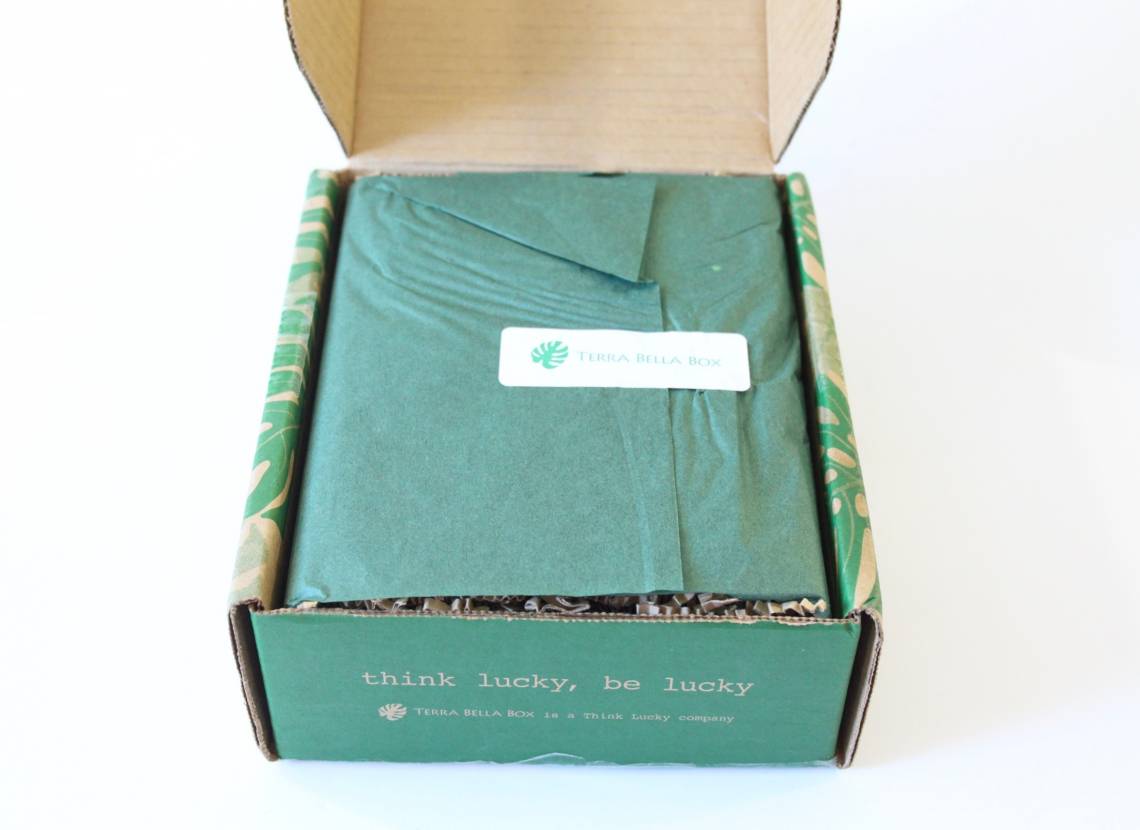 Shipping Details
Terra Bella Box ships in the cutest little green and brown box. They pack this baby full, let me tell you. I always get a little overwhelmed when I open this one, only because it is packed so well. I try to keep everything neat and tidy for the box photos, but it never happens, thanks to all the little squiggly bits.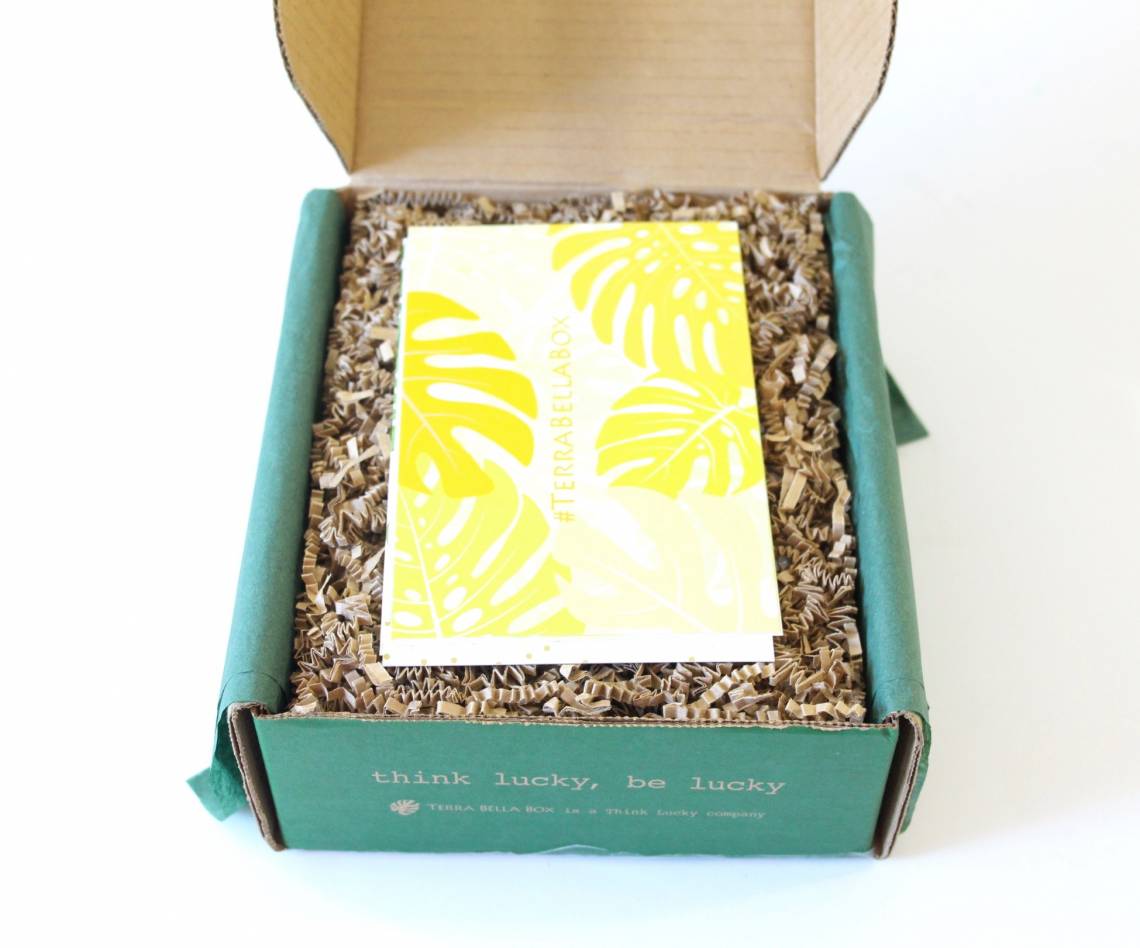 Here are the shipping specifics – We ship all our boxes in the first week of the month, and no later than the 15th of every month, with the exception being when you sign up sometime before the 22nd of the month, in which case we will ship as soon after your order is placed as possible. All boxes ship within 2-3 business days after the 22nd, at the very latest. You will receive a tracking notice when your box ships.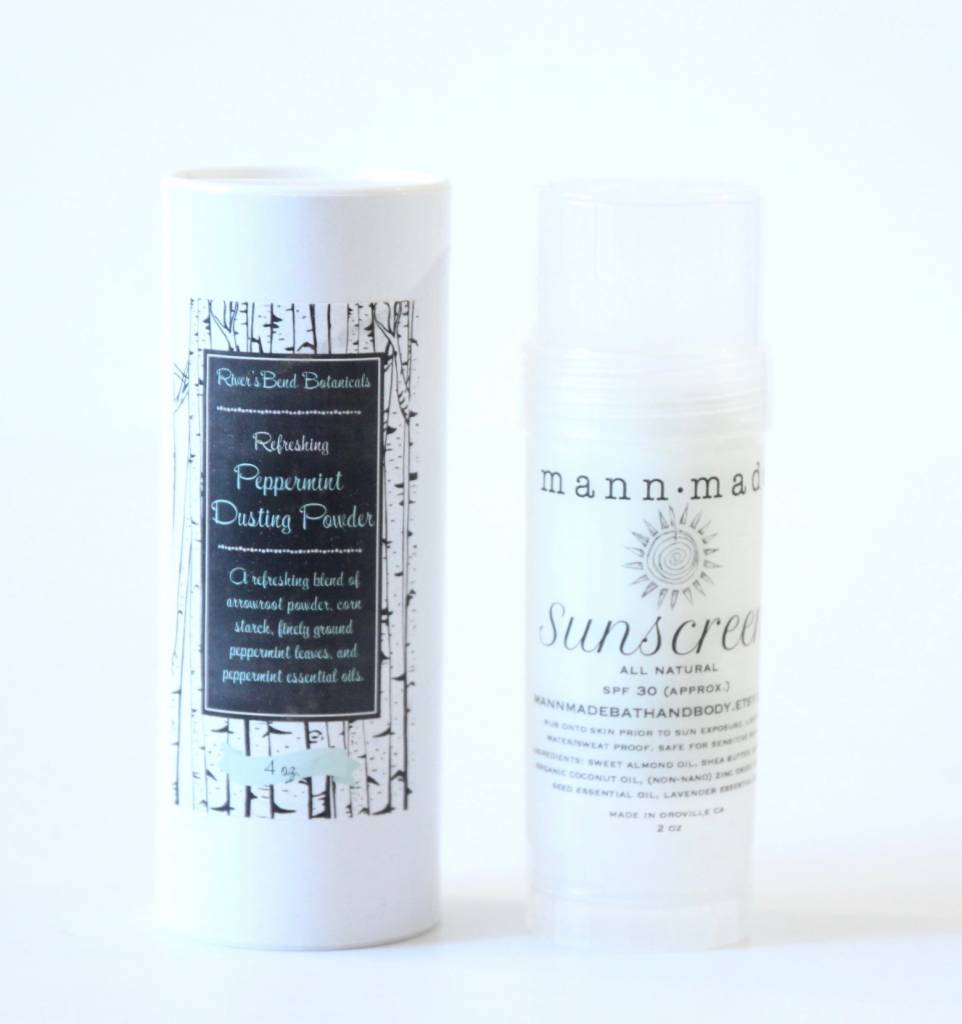 mann*made Sunscreen Stick
This sunscreen stick is full of safe, natural ingredients to help protect against harmful UV rays, making it approximately SPF 30. Organic, unrefined coconut oil, shea butter, and lavender essential oil help provide a low SPF and a smooth rub on application. A good amount of beeswax allows this sunscreen stick to be lightly waterproof, 100% carrot seed essential oil provides natural sun protecting benefits, and non-nano zinc oxide sets a strong barrier between harmful UV rays and your skin. 
I went for a run the last few mornings and was actually a little worried about the sun. I don't like to tan, but I am SUPER lazy when it comes to applying sunscreen. Maybe this nifty little stick will make the process less painful for me.
River's Bend Botanicals Refreshing Peppermint Dusting Powder
Everyone wants to stay fresh all day, but no one wants to rub deodorant all over their body! River's Bend Dusting Powder absorbs perspiration and smooths your skin, making you feel fresh and dry.  
This natural and light powder is perfect for feet, shoes, pits, knee-pits, or anywhere else that you tend to perspire. Powder can also be sprinkled on your sheets when you make the bed. 
I have to be totally honest, I've never used a powder before, but this one smells so good I think I'm going to start. I like the idea of using it in my shoes and on my sheets.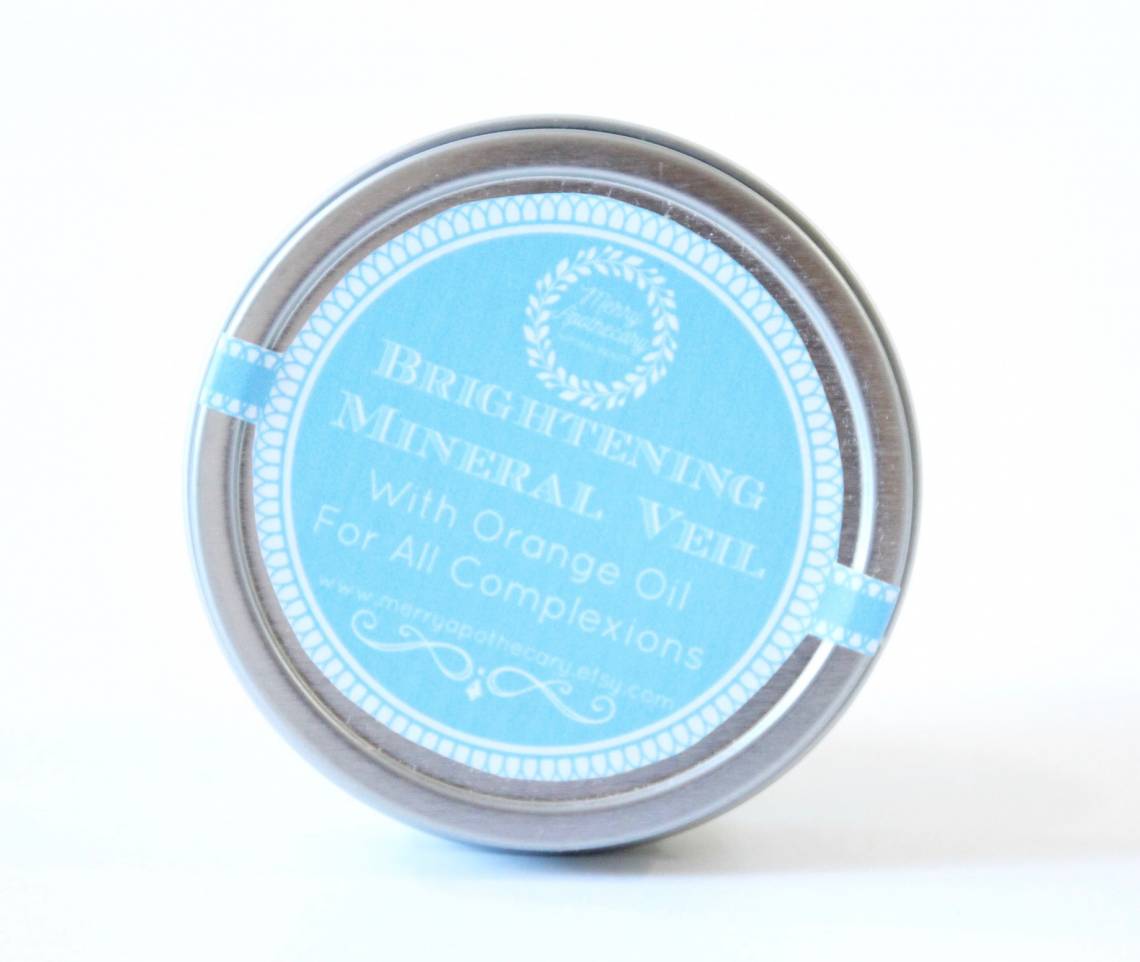 The Merry Apothecary Brightening Mineral Veil with Orange Oil
Brightening Mineral Veil is an all natural version of a finishing powder. It can be used alone or with your regular makeup routine. Apply with a brush lightly over the skin to brighten and even out your complexion.
I am so excited to see a beauty/makeup product in the box. These kind of products add value to the box because I don't receive them as often as I do bath products. I also hate to use anything unnatural on my face, seeing as it is so darn sensitive. I won't feel bad using this one since it only contains 3 ingredients, and I know what all of them are.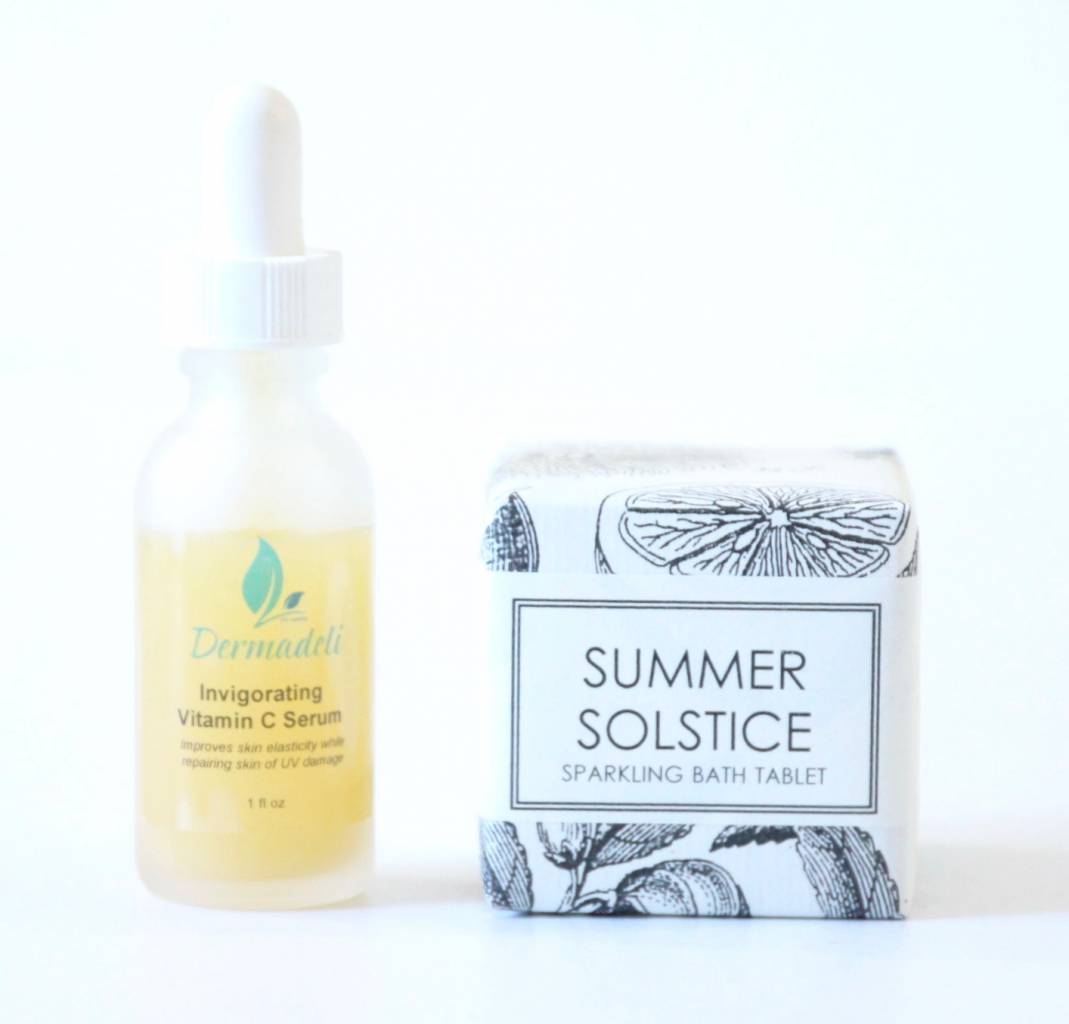 Summer Solstice Sparkling Bath Tablet
Our sparkling bath tablets are made of ground dead sea salts mixed with our signature fragrance blends. When placed in a full tub of water, the tablet fizzes and distributes the fragrance and skin soothing oils throughout the water.
Can we just talk about this packaging? The product is essentially a both bomb, but due to the fact that the packaging is so darn cute, it looks like some sort of high-end bath luxury. Basically what I am saying is it looks so much more fun than the regular old circular bath bombs.
Dermadeli Invigorating Vitamin C Serum
The antioxidant and repair qualities of Invigorating Vitamin C Serum include repairing skin from UV damage, decreasing wrinkles, and improving skin's elasticity. 
I am very familiar with Dermadeli and really like their products. I am especially excited about this one because it contains Vitamin C. I use to purchase a very expensive Vitamin C serum from my dermatologist and LOVED the results. My skin responds well to it and I have been meaning to purchase more, now I don't have to.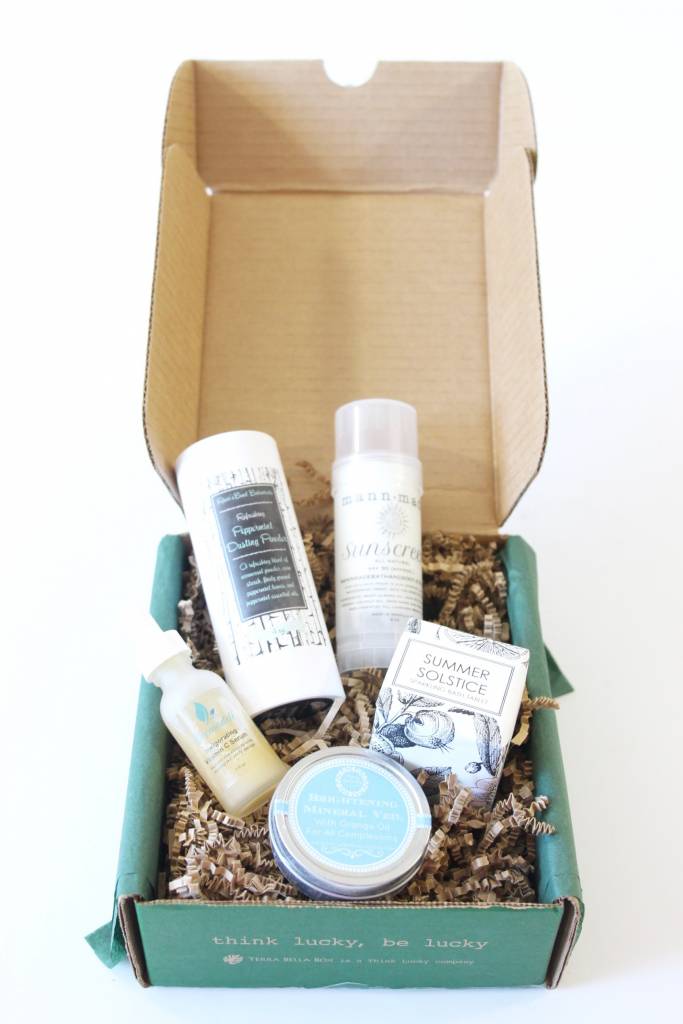 Terra Bella Box Review June 2016 – Final Details
Well, you are probably wondering how I feel about the changes Terra Bella Box is making to their subscription offering. Here it is…. changes are to be expected. The subscription box world is still very new and I think there will be growing pains for a lot of boxes over the next year. The rules are still being written, and companies are still trying to figure out what business model works best for them. I think we will continue to see changes when it comes to price, shipping costs, and shipping frequency from quite a few boxes over the next little while. I will definitely miss seeing 5 products in my monthly Terra Bella Box, but it will continue to be a favourite, that much I know.
XOXO
Explore.
Save.
Enjoy!
Sign up for a free account on A Year of Boxes to receive exclusive offers, be added to our monthly mailing list, and much more! We are always adding features to improve the experience for our users, from their valuable feedback!
Join Today!