The Honest Company Review February 2016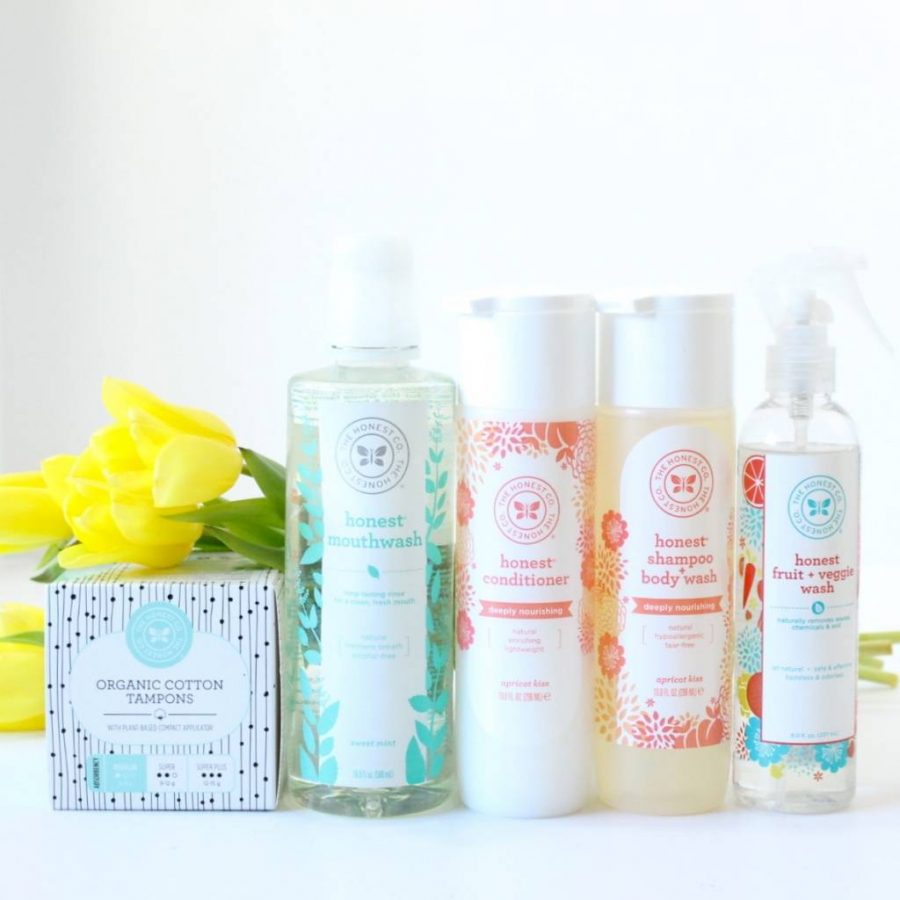 The Honest Company is one of the subscription services I have subscribed to the longest. I received my first Essentials Bundle in September of 2013, and I haven't looked back since. Over the last couple years I have tried pretty much all of their personal care and cleaning products and have been happy with 90% of them.
If you aren't familiar with The Honest Company it is a monthly subscription box of safer, affordable, eco-friendly products that are also really gorgeous. Currently they offer 3 different monthly bundles – Diapers & Wipes Bundle, Essentials Bundle, and a Health & Wellness Bundle.
The Box: The Honest Company
Cost: $35.95 for the Essentials Bundle
What You Get: Enjoy the convenience of monthly bundles of botanical body care & non-toxic cleaning essentials. Just what you need for a healthy, happy home! Includes five products of your choice.
Ships to: Canada & US
Shipping Cost: $5.95 per bundle plus a 25% international surcharge for Canada
Referral Program: For each friend you invite, they will credit your account $20 once your friend makes a shop or subscription order!
Fruit & Veggie Wash – This is probably my fifth or sixth bottle of this wonderful little spray, I even gave some to my Stepmom for Christmas. I absolutely love this stuff! I put all my veggies in the sink, spray them with the veggie wash, go and do something else for a little while (usually blog) and then rinsed them off….it's wonderful and it makes me feel like I'm getting rid of anything gross that might be lingering on my peppers…and kale…and carrots….you get the idea.
Organic Cotton Tampons – I once read that regular tampons, being that they are chemically treated, can actually make PMS symptoms worse than they already are, and since then I've been on a mission to switch to organic tampons. I'm not sure if it is true, but I'm willing to try anything to reduce the pain and craziness during that "special time" each month.
Mouthwash – If putting weird chemicals "on" my body freaks me out, can you image how much worse it is when I think about putting them "in" my body…..ya…..just trying being me for a day…..everything freaks me out. So obviously I love the idea of fluoride-free & alcohol-free mouthwash.
Deeply Nourishing Shampoo & Conditioner (Apricot) – YAY!!! I have been waiting for this day and it is finally here! They have finally introduced new scent options for their shampoo and conditioner. There are 3 new scents to choose from and this month I went with Apricot. Apparently apricot kernel oil helps support the skin's natural moisture balance. I already LOVE their shampoo & conditioner and now I love it even more….it's a happy day!
Thoughts: There's not much I can tell you about The Honest Company that you haven't already heard. I absolutely love all of their products, and they have slowly but surely taken over my cleaning cupboard and medicine cabinet. Other than their deodorant, there isn't a product I haven't liked, and I'm so happy they finally came out with new scents for their shampoo & conditioner. What in the world did I do before I discovered The Honest Company!
XOXO
Explore.
Save.
Enjoy!
Sign up for a free account on A Year of Boxes to receive exclusive offers, be added to our monthly mailing list, and much more! We are always adding features to improve the experience for our users, from their valuable feedback!
Join Today!