The Innocent Baker Review January 2020
The Innocent Baker is Canada's FIRST Gourmet Baking Box! The box comes straight into your home every month complete with pre-measured artisanal ingredients, an easy-to-follow, step-by-step themed recipe card and a surprise gift to assist you on the road to making delicious desserts for friends and family! They kindly sent us this box for review.
If you love to bake, you need to check this subscription box out! Not only do I love all of the recipes, but their monthly surprise gift is always something that any baker can use in the kitchen!
My husband looks forward to all the new treats we get to try every month that come out of oven.
Subscription Details
When you sign up for The Innocent Baker you have 3 subscription options to choose from:
month-to-month
3-month prepay
6-month prepay
Each month you will receive pre-measured gourmet ingredients, easy-to-follow instructions and gifts for your kitchen, delivered to your door each month.
Here's a closer look at the items we received in the November The Innocent Baker box….
Most of the ingredients to make Mocha Cookie Butter Babka are included in the box and everything in the package is measured out already so all you have to do is get your chef hat on and start baking!
Included in The Innocent Baker box this month: flour, sugar, brown sugar, instant yeast, instant coffee, cocoa powder, vanilla extract, sea salt, Lotus Biscoff cookie butter, Lotus Biscoff cookie crumbs and parchment paper.
The only ingredients that you have to provide yourself are butter, two eggs and milk.
Also included in The Innocent Baker box this month is – a pastry mat! Now I can roll out dough like a pro with this easy-to-clean mat. The mat also has handy measurements marked along the edges, making it easy to figure out how big dough needs to be rolled out according to recipes.
Plus the mat can be folded or rolled up for easy storage.
The Innocent Baker Review January 2020 – Final Thoughts
My first babka bread turned out delicious! The filling was so good with a perfect amount of sweetness. I had mine with a cup of coffee by my fireplace and it was the best way to stay cozy on a cold snowy day.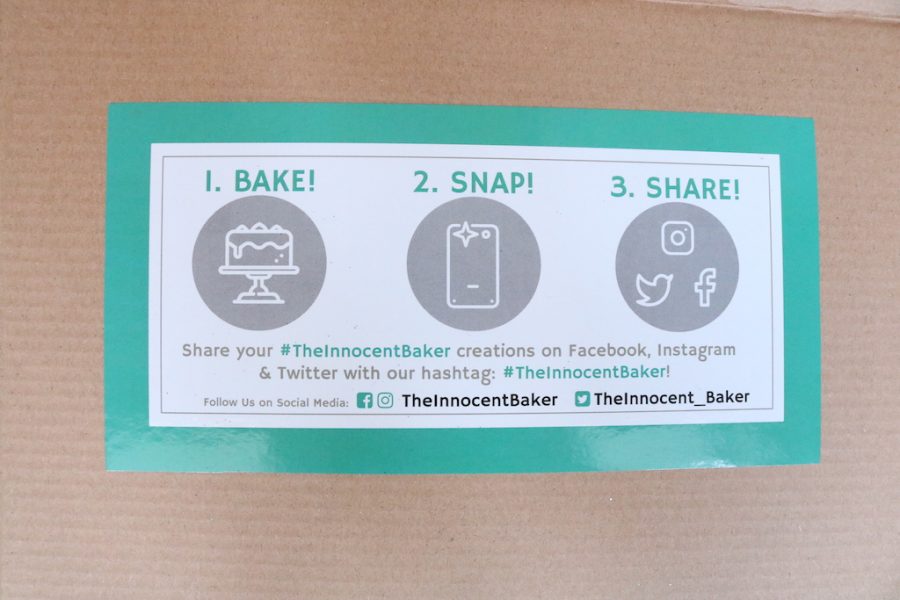 The Innocent Baker subscribers are encouraged to interact online – check out the creations on social media with the hashtag #theinnocentbaker
-Wesla
Explore.
Save.
Enjoy!
Sign up for a free account on A Year of Boxes to receive exclusive offers, be added to our monthly mailing list, and much more! We are always adding features to improve the experience for our users, from their valuable feedback!
Join Today!