The Karma Box Co. Review Fall 2019
With The Karma Box Co. each season, new and exciting products will be delivered to your home. Discover a mix of hand-picked, natural beauty brands, current fashion must-haves, fitness essentials, health-conscious eats and swoon worthy home decor. The Karma Box Co. is designed with purpose and made with love, with products that make you feel amazing and give you access to wonderful companies you might not know about otherwise. They kindly sent us this box for review.
Good to Know: A portion of the proceeds from every The Karma Box Co. sold will go to support a different charity each season.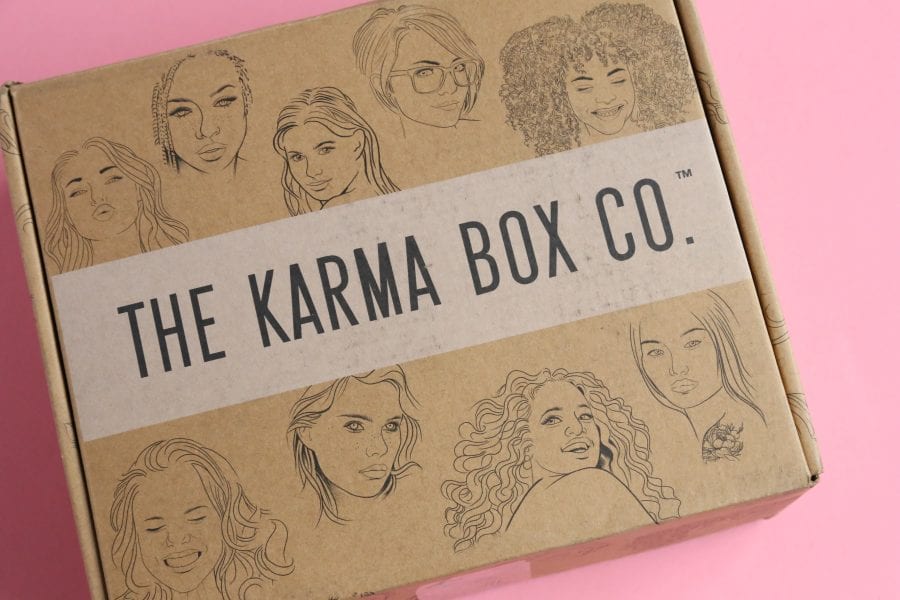 The Karma Box Co. is a Canadian lifestyle subscription box I discovered about a year ago. This will be my fourth review and I feel like I am slowly getting to know the ins and outs of this subscription. I really enjoyed the Summer box as it introduced me to two of my new favorite beauty products. I've already had a peek at this season's box and it appears to have a skincare/beauty focus and while I was hoping for some Fall worthy lifestyle goodies it still looks like a great box.
Subscription Details
When you sign up for The Karma Box Co. you can choose a one-time purchase or you can subscribe and receive a new box each season.
Cost: $69.95 per season
Ships to: Canada, US, UK
Here's a closer look at the items we received in the Fall The Karma Box Co.  …..
Pai-Shau Tea Infused Haircare ($54)
Oil free daily treatment for both dry and damp hair. Provides enhanced shine and healthier hair from the first use. 
I don't typically use products in my hair so I'm not sure if I will get use out of this first item. I do like that you can use it in on dry or damp hair and that it claims to provide enhanced shine.
Moss Creek Wool Works Dryer Balls ($23)
Pure felted dryer balls that absorb moisture in your dryer and create air circulation between your clothing.
These dryer balls are a great alternative to dryer sheets. My Stepmom introduced me to them years ago, she loved using them. I like that I can add my own essential oils to them depending on the scent I want to create for my clothes and the drying process.
Dr. Botanicals Sleeping Mask ($37)
Pomegranate Regenerating Sleeping Mask is a perfect hydrating overnight treatment for thirsty dull skin.
I just received this in another box, but it was a deluxe sample-size version. I tested a little out on my hand and while it wasn't as thick as I was expecting it to be it did provide a nice layer of moisture to my skin.
Zimt Chocolates Rosemary Bar ($7)
80% dark chocolate infused with rosemary leaf powder and custom crafted maple smoked salt.
I will ALWAYS be happy to receive chocolate in my subscription boxes. Especially quality chocolate such as this. Zimt is a really great brand and they have some really unique flavours. Take this one for example – maple smoked salt & rosemary. I have a feeling it is going to be really good.
Lutska The Laundry Spa ($29)
Fresh Essential Oil for Laundry and Dryer. Add 2 drops of essential oils directly onto each dryer ball, let dry. Once dry add them to your dryer load. 
Here we have an essential oil to go with our new dryer balls. This one is call The Laundry Spa. It is a mixture of sweet orange, lavender, peppermint, lime and ylang ylang.
Eco + Amour Konjac Sponge ($14)
Helps detoxify, absorbs oil and gently exfoliates. Great for normal or combo skin.
I have to be totally honest. I wasn't overly excited to see this item in the box. I feel like Konjac Sponges are the go-to subscription box item as of late. I have received quite a few of them and maybe would have liked to see something else in it's place.
The Karma Co. Knee High Sock ($36)
These socks represent and celebrate the unique, strong, intelligent, beautiful person you are. They encourage you to embrace your inner freedom. 
I absolutely love what these socks represent even. I like the quality, feel and the fact that they are knee-high (I LOVE knee-high socks). The pattern isn't necessarily something I would wear but I do have someone in mind who will absolutely love these.
The Karma Box Co. Review Fall 2019 – Final Thoughts
Even though the Fall The Karma Box Co. included some items I won't get use out of, I am still a fan of this subscription. They have curated some really amazing boxes in the past and I know they will continue to do so going forward. We received some really great products from quality brands, I was just hoping for a bit more of a Fall vibe and maybe one more lifestyle, fashion, fitness or jewelry item. Overall, The Karma Box Co. is definitely a box to consider if you are in the market for a Canadian Lifestyle subscription.
-AYOB