The Literary Book Club Review: Thanksgiving Box 2022
The Literary Book Club is a quarterly book subscription box. Every quarter, they will send you a gorgeous collectible edition of a classic book, plus a selection of thoughtful gifts to make your experience magical. They kindly sent us this box to review.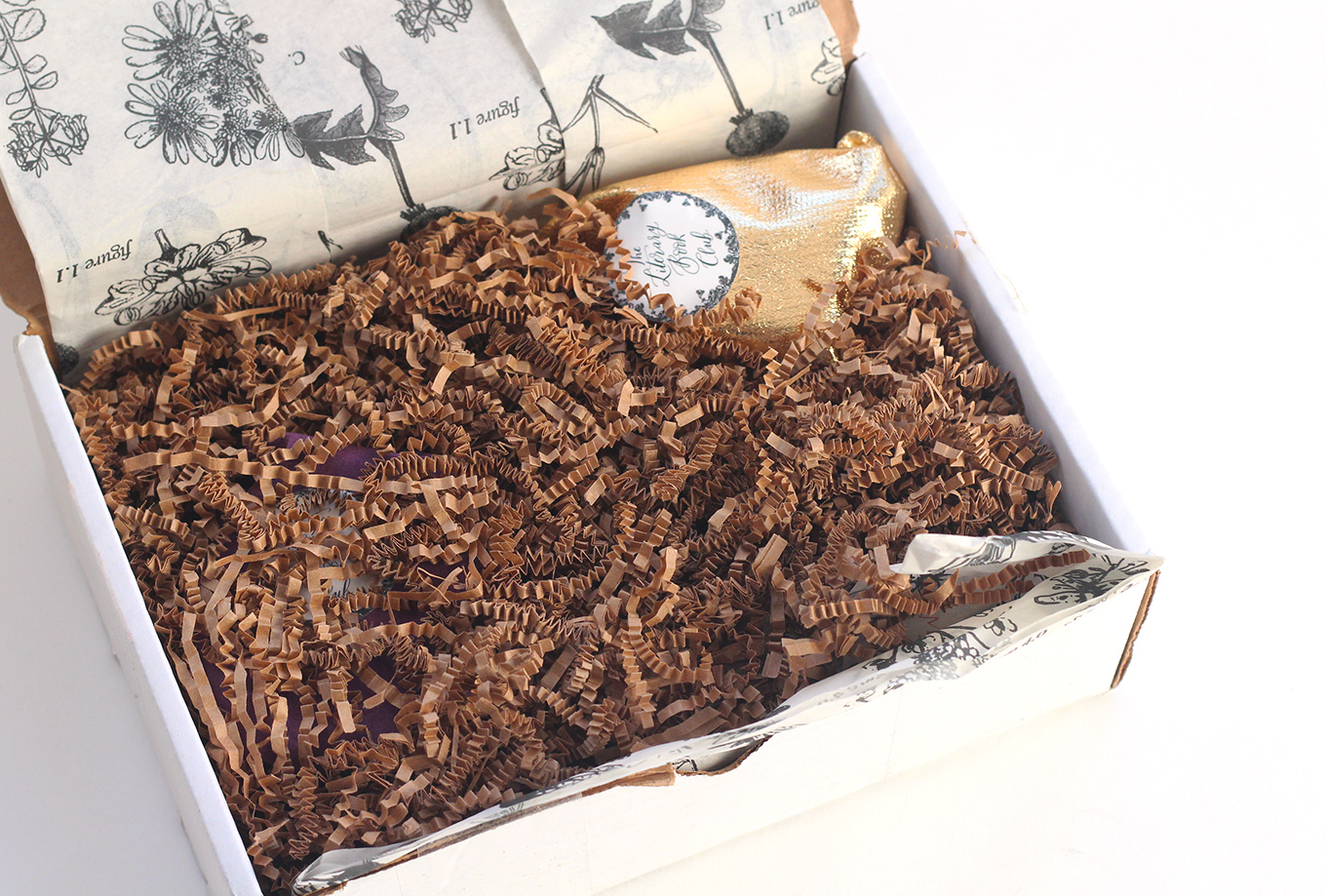 Subscription Details
The Literary Book Club subscription costs $74.99 each quarter, plus $11.95 shipping to the US. International subscriptions are available via their Etsy store.
Each themed box contains a gorgeous collectible edition book, plus a selection of thoughtfully curated gifts to enhance your experience. Each gift will arrive wrapped and numbered with page numbers to open as you read. You can expect to receive a variety of useful lifestyle gifts, self care luxury products, items bibliophiles will adore, and other lovely surprises.
Joining the Literary Book Club Box will also get you exclusive access to their private book club Facebook group for subscribers, where you can discuss your experience of the classics with other literary fans. Inside the group, you'll find great conversation, and bonuses like giveaways only for subscribers.
Unboxing The Literary Book Club box is certainly an experience. Everything is gorgeously packaged – it is just like unwrapping a bunch of mini gifts. They offer one time limited edition boxes from time to time, just like the Thanksgiving box we will be unboxing today.
Thanksgiving Mini Box
Cost: $28.99
"Take some time to truly enjoy Thanksgiving and soak in the holiday season with this mini gift box set from The Literary Book Club. Enjoy a classic short story about Thanksgiving by Louisa May Alcott, the author of Little Women, along with three wrapped luxury gifts. This story of an 1820's Thanksgiving is filled with the warmth of character and family life that has made Alcott a favorite for more than 100 years."
"Title is a slim paperback edition of An Old-Fashioned Thanksgiving by Louisa May Alcott. Box has three wrapped gifts to open and a cute sticker!"
"*Limited edition one time boxes are separate from the subscription and must be ordered separately. Subscribers will not automatically receive this box, so snag it now if you want it!"
Let's take a closer look at everything in the box.
Book: An Old-Fashioned Thanksgiving by Louisa May Alcott
"In this story of an 1820s Thanksgiving, a woman must leave her children to care for her ailing mother. She goes away on Thanksgiving Day, and the children decide to prepare their own Thanksgiving feast. Later that day, to the children's surprise, Mother returns to find a delightful dinner on the table."
Sticker
There is a really pretty sticker with a quote from Louisa May Alcott "She is too fond of books, and it has turned her brain."
Lavender Bath Bomb
The first gift is a lavender bath bomb, perfect for a relaxing bath. I love the scent of lavender and think this just smells amazing!
Artisan Handmade Candle
Next is a candle with the scent "Holiday Cheer" that is perfect for the season with notes of mulled cider, oak, and cinnamon bark. Enjoying a scented candle while reading a good book is just the perfect way to spend a cold winters evening at home.
Spiced Apple Pie Cider Caramels
Literary Book Club always includes a little treat to go with the book. This time we have some spiced apple pie caramels that are made with freshly pressed apple cider. These are so good! It was so hard to not just finish the entire bag all at once.
Final Thoughts
This is such a fun little box! All the gifts really went with the holiday/Thanksgiving theme and just put me right into the holiday mood. I absolutely loved everything that was included. The book is a short read of an hour or two. Reading time is hard to come by with an active baby, having a book that I could actually finish is rather nice haha. A mini box like this one is perfect to just try out the subscription before committing to a longer term. It will also make a great little gift!
Toby & Rocket – http://www.tobyandrocket.com