The Polepunzel Box Review Spring 2017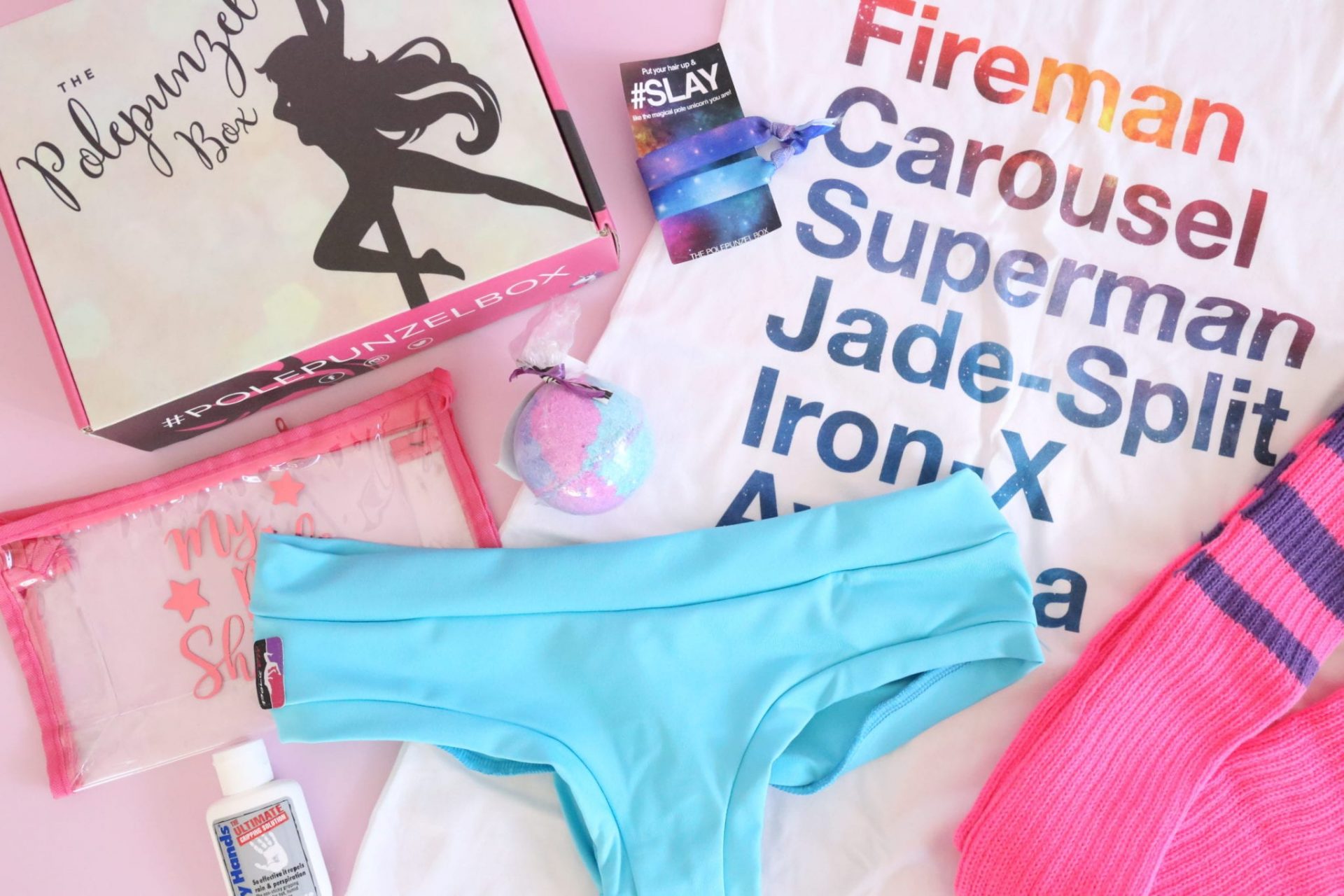 The Polepunzel Box is a quarterly subscription box for Pole Dancers and the Pole Fitness Community. You will receive a box of the newest and most popular pole related products and gifts straight to your door each season! They kindly sent us this box for review.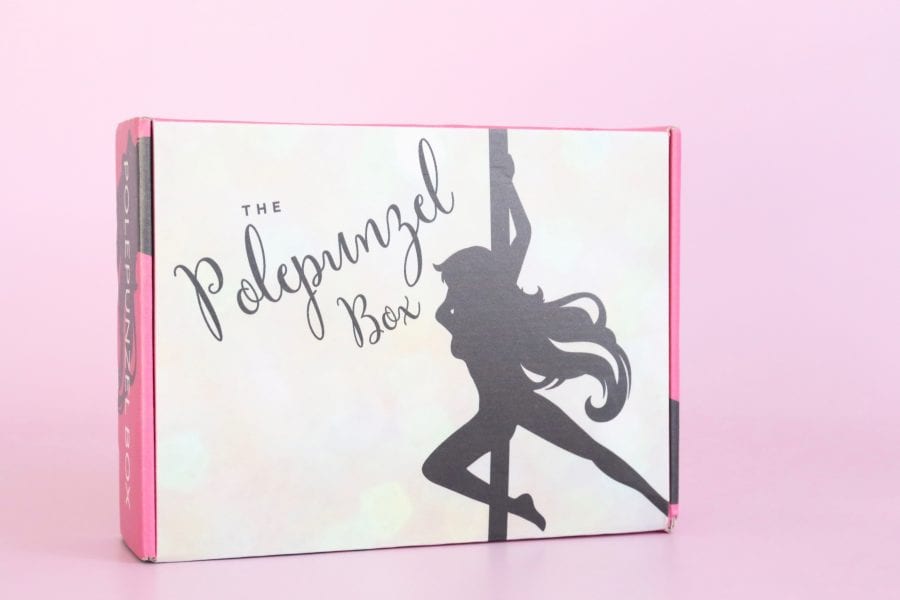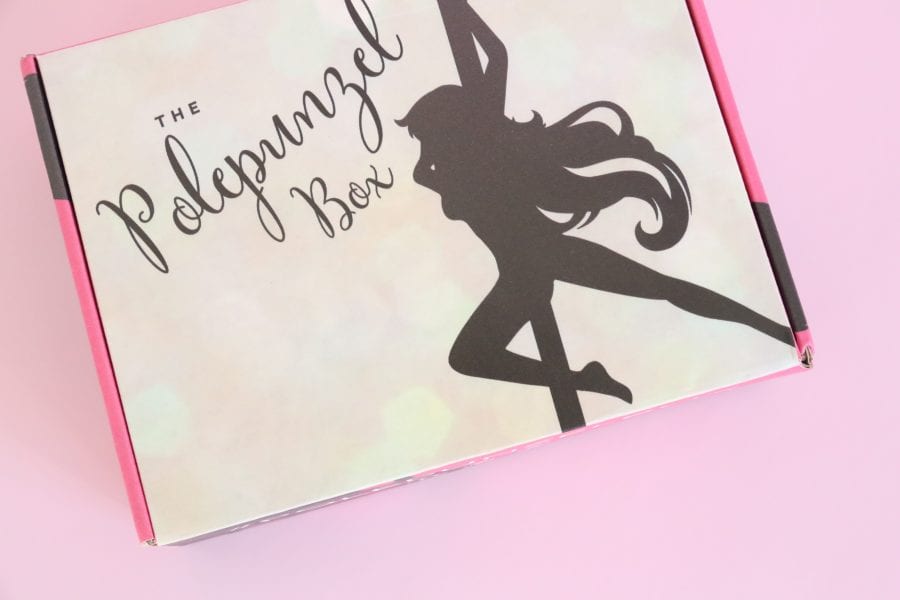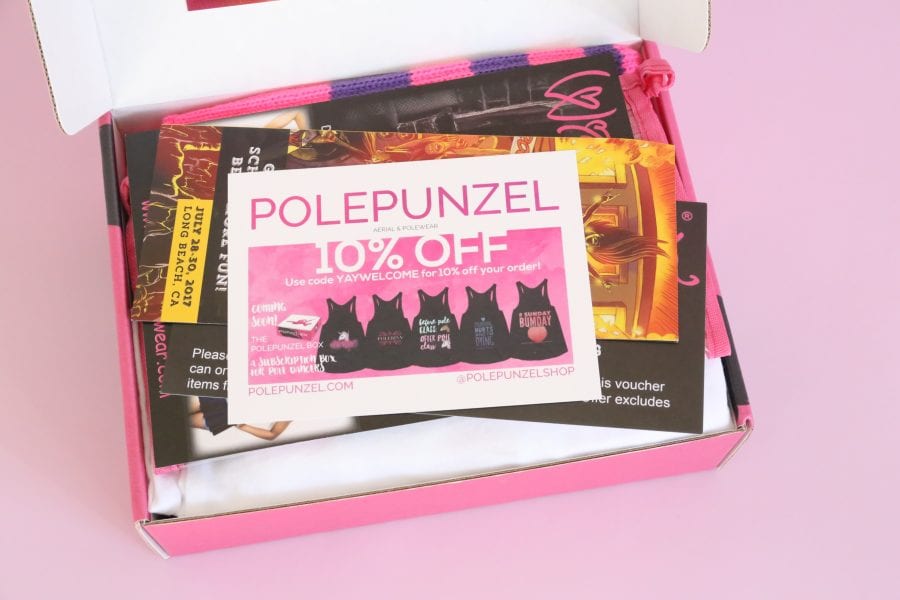 Oh my goodness!! A brand new box full of pole dancer goodies! Are you kidding me!! This is the best idea ever!! Sorry, just had to get that off my chest. I am beyond excited about this box.
The Polepunzel box is brand new. I think this might be the first box they have shipped out. Here's what you can expect to see in each box:
Each box will have at least 1 uniquely designed Polepunzel Tank Top just for the box!
Other Items can Include:
Grip Aids
Pole Bottoms
Pole Room Decor
Pole Fitness Accessories
Beauty Products
Helpful Pole Progress Tips
and much more!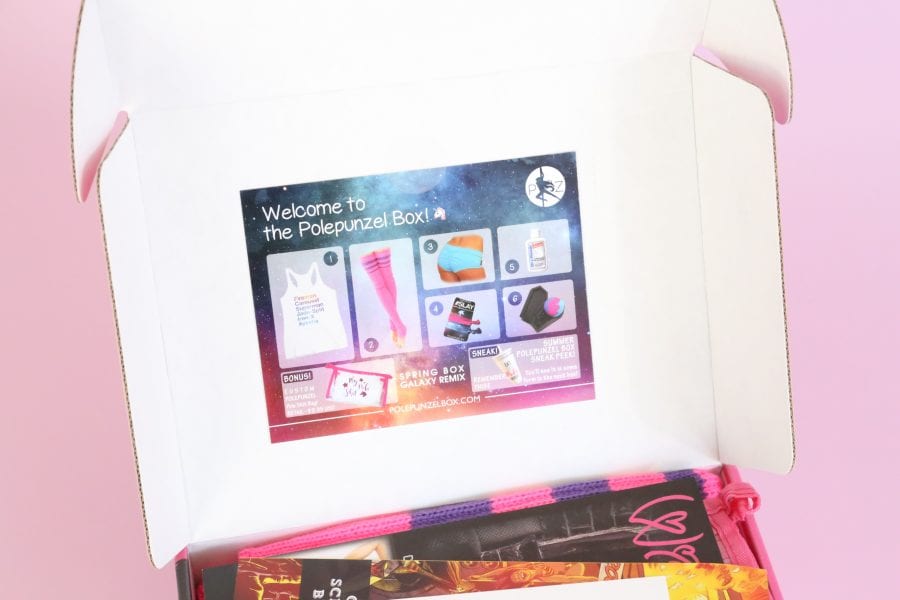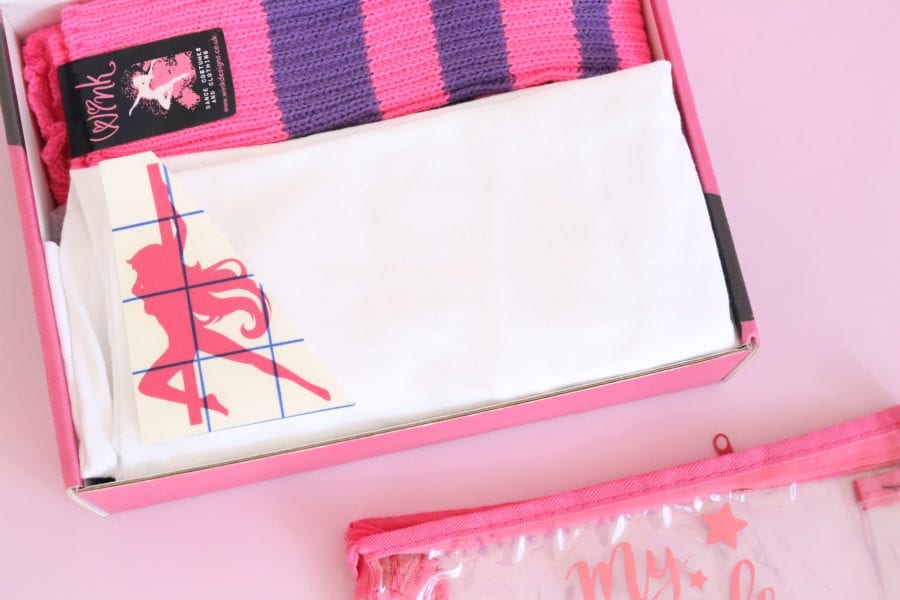 So, here's the deal. I did pole dancing for just over a year, maybe about a year and a half, and it was AH-Mazing. I was addicted to it. I have tried every kind of exercise under the sun, and pole dancing was by far my favourite. It got me in the best shape I have probably ever been in. Think long and lean and defined. I actually didn't realize how much I missed it until I had this gorgeous little box in my hands. I think I am going to start researching new studios in my area as soon as I am done this review. But enough about that, let's have a look at the items I received in my very first The Polepunzel Box…..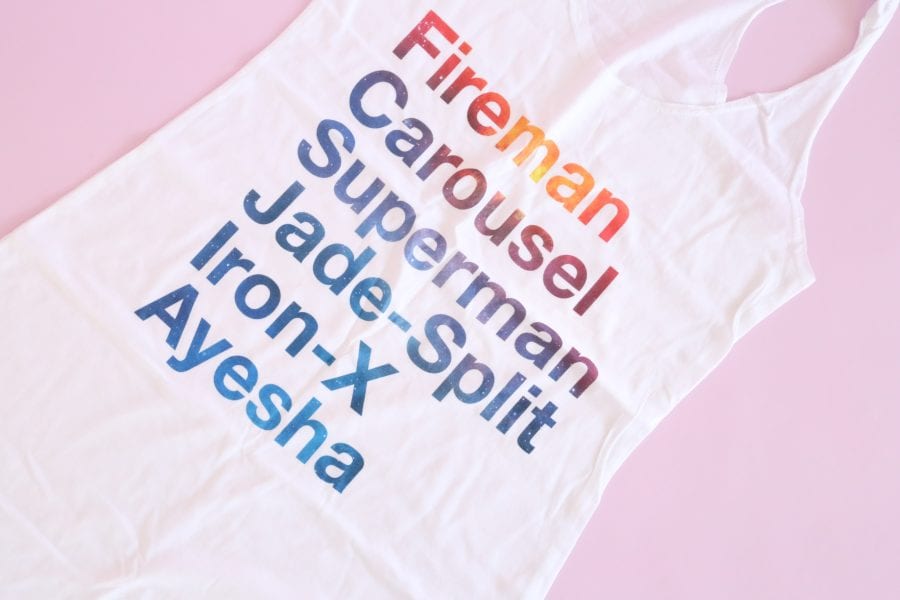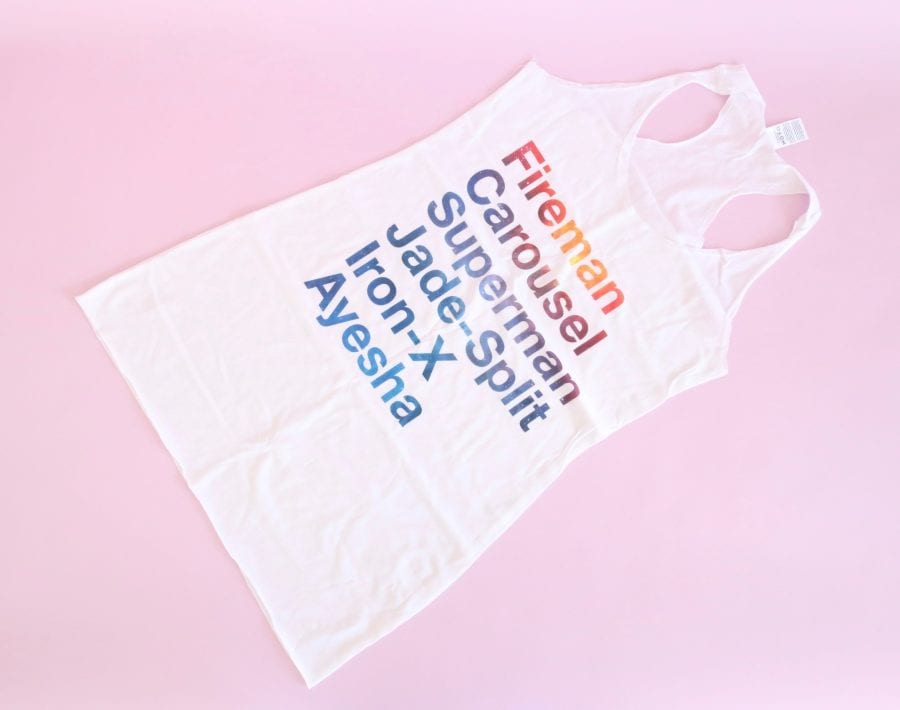 Polepunzel Exclusive Pole Moves Galaxy Tank ($28.95)
This woman's tank is pajama soft and cut for a flattering fit. Side seamed, tagless and pre-shrunk. 
I LOVE that every box includes an exclusive tank! This one has the names of some of the more popular pole moves on it. The Superman was my favourite, I almost peed my pants when I mastered that one.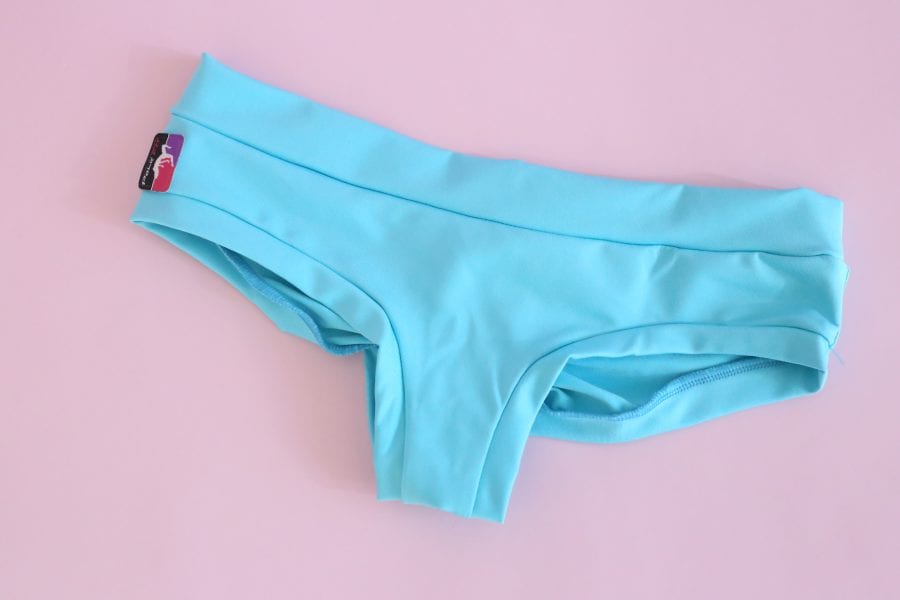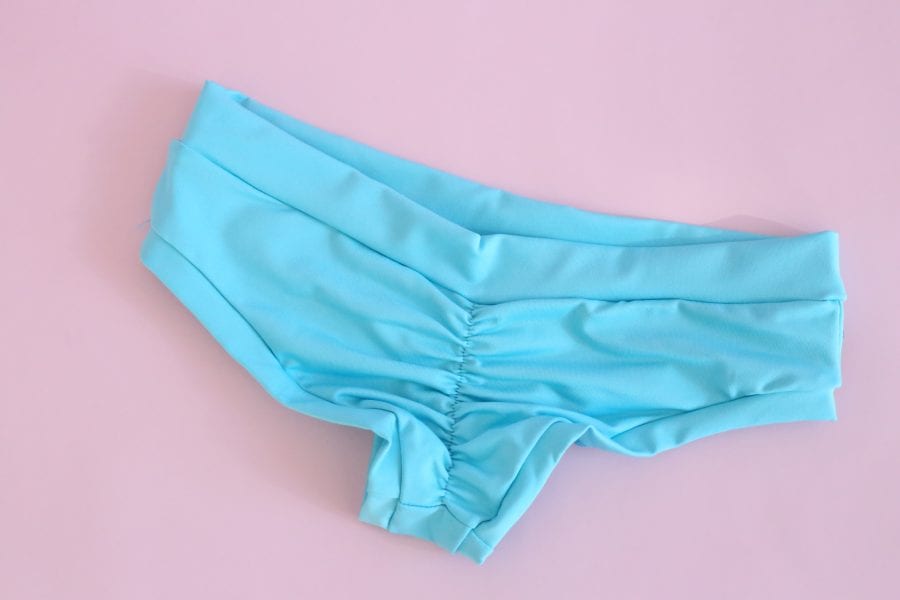 Bad Kitty Brazil PoleFit Shorts ($20)
This is the original pole short worn throughout the world. In brazil the booty reigns supreme, and so will you in our sexy scrunch-butt shorts. Think you don't have a butt? Think again. These shorts flatter every figure. The ruching on the back flatters full and flat butts alike and the low rise never ever gives you muffin top. 
Every pole dancer knows how important your pole attire is. These may look a little intimidating, but trust me, after you have a few pole classes under your belt, these will be your new best friend. A majority of pole moves require skin to pole contact, your skin is what grips you to the pole. Sooooo…..the more skin you have showing, the better. And trust me, once you start mastering some major pole moves, your confidence sky-rockets and you have absolutely no problem rocking tiny little shorts like these.
Here's a photo from my pole dancing days. In this particular move, I am gripping to the pole with my inner thighs…….tiny shorts are VERY important!!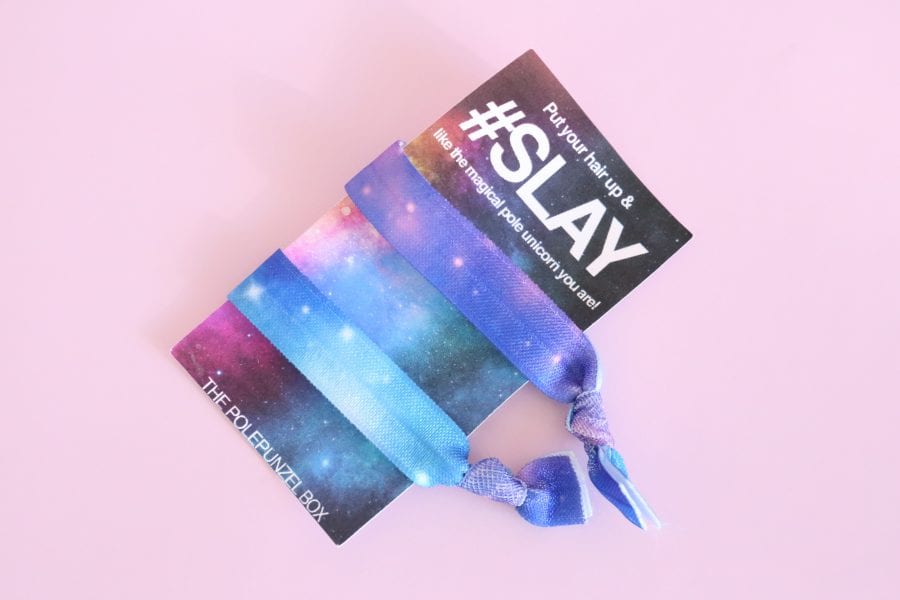 Custom Galaxy Hair #SLAYBANDS ($4.95)
Perfect for pulling your hair back when you're trying to nail that new pole move, studying pole videos on Instagram or hanging out with your #polesisters. 
These pretty little bands fit the theme of the box perfectly and are a must-have for any pole bag. It's fun to wear your hair down when dancing, but you also need to be able to put it up quickly if you are going to work on some inverts. Working on new moves is a serious thing because they are often dangerous. The last thing you want is for your hair to get in your face.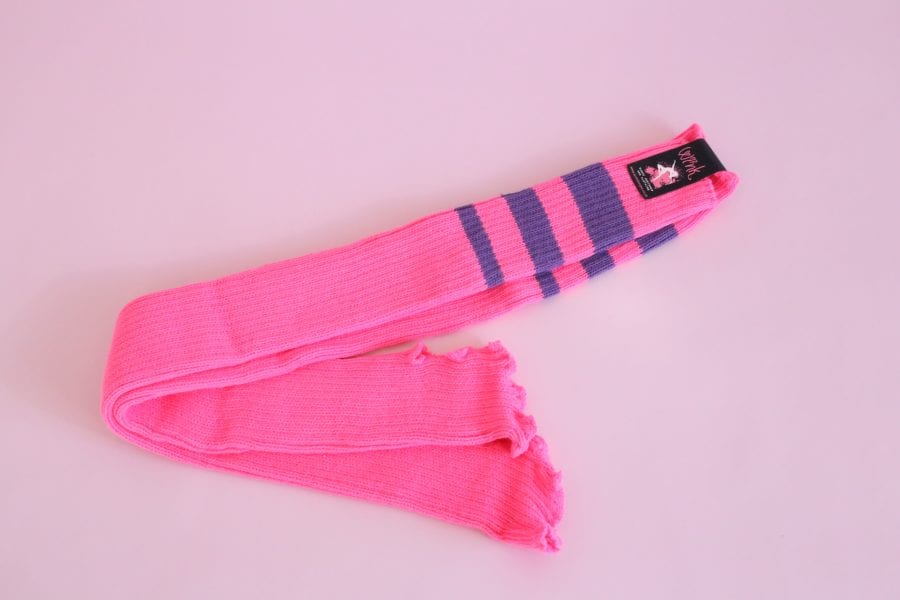 Wink Stylish Sexy Neon Striped Stirrup Leg Warmers ($15.95)
When I opened the box my eyes immediately went to these bad boys. They are amazing!! Pole dancing might be good for your body but it's also an excuse to wear neon leg warmers like these. But let's be serious, I am also going to wear them around the house.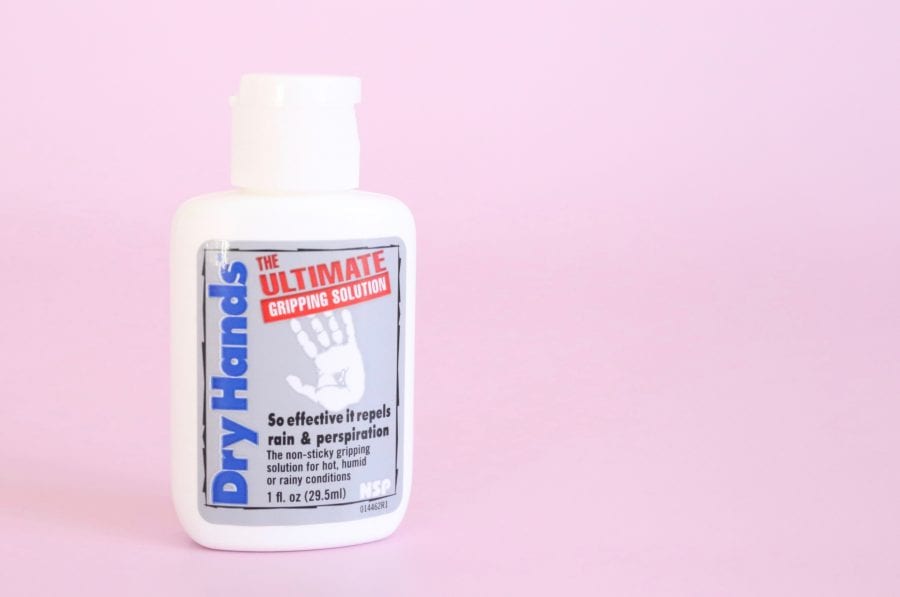 Dry Hands All-Sport Grip-Enhancing Topical Lotion ($7.99)
Alleviates pole grip problems caused by perspiration or rain. Repels water to keep your hands dry without feeling sticky or greasy. One of the most popular grip aids for pole.
This is a pole dancer must-have! I had 2 bottles of this in my pole dancing bag. One for back-up. You NEED to have good hand grip, especially for the moves that require you to be upside down, with your legs off the pole, and only supported by your hands. This was a genius idea for their first box!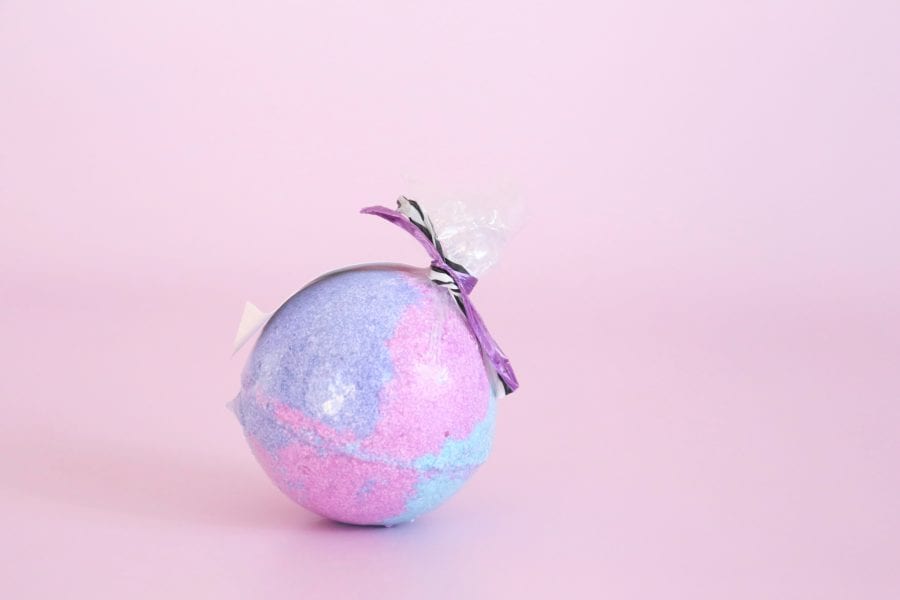 SomethingWickedBath UNICORN TEARS Galaxy Bath Bomb ($7.80)
This bath bomb is made with skin loving soft oils, and wickedly vivid colours, and a touch of iridescent glitter, to make your bath time experience something magical. 
This really is a great item to include in a pole dancing box. The one downside to pole dancing is the sore muscles and bruises. You often have to hang on the pole from your arms or legs alone. It causes some friction at first until your body gets use to it. Therefore, it's very important to take time to soothe your body. A bath with a big ol' unicorn coloured bath bomb sounds like the perfect way to do that.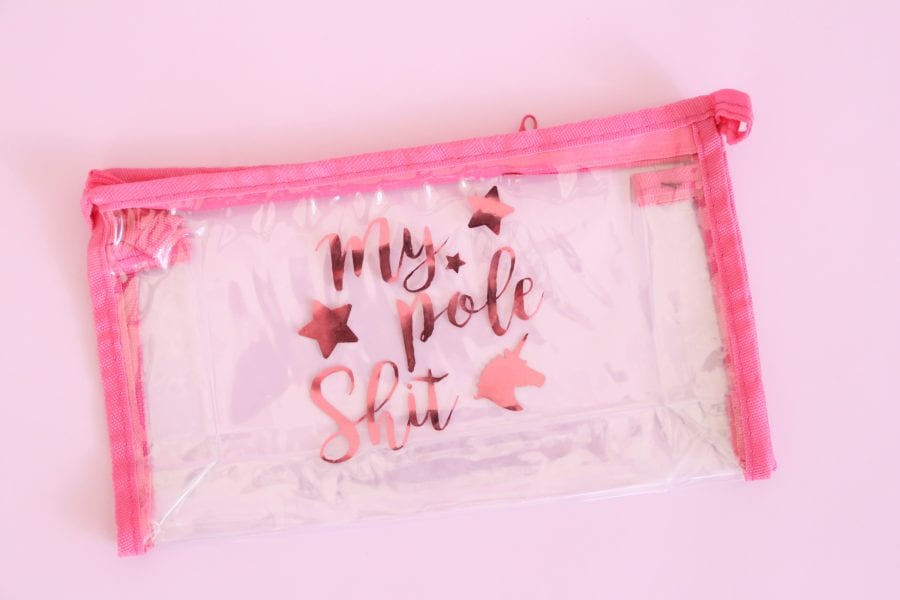 Bonus Item – Custom Polepunzel Pole Shit Bag ($9.95)
This is just TOO perfect!! Oh my goodness, I can't help but smile when I look at this little makeup bag. And how nice of them to include a bonus item in their first box. These ladies have got their shit together…..that's for sure!
***excuse my language***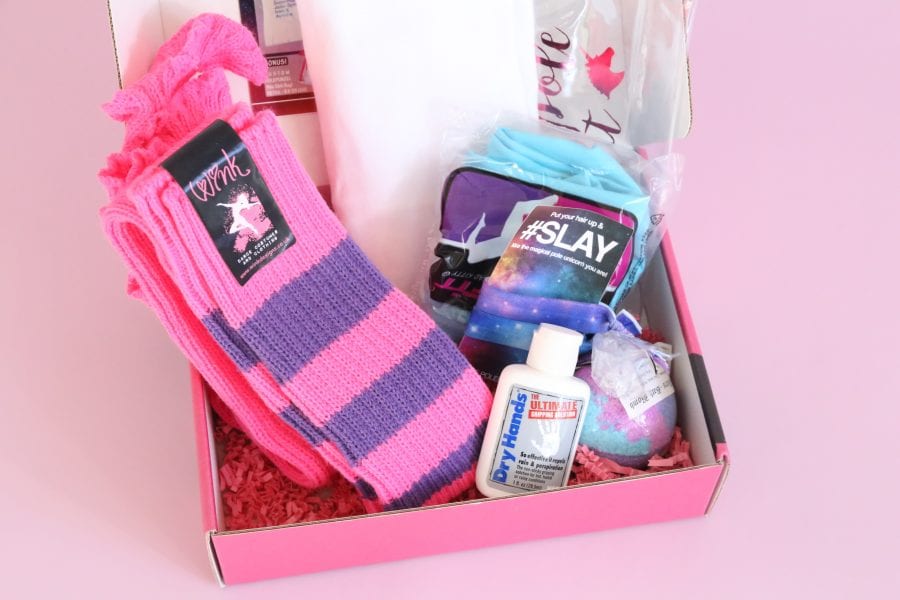 The Polepunzel Box Review Spring 2017 – Final Thoughts
Wow…..that's all I can say……wow! I am so unbelievably impressed with my first The Polepunzel Box, I can't even describe it in words. For this being their very first box, they really did an amazing job. This is EXACTLY what a new subscription box needs to look like – professional, organized, and exciting. They have everything covered. Great packaging, informative product card, exciting products, professional branding, and reasonable price point. This is the most excited I have been about a new subscription box all year. I NEED to start pole dancing again ASAP. This box is extremely motivating, and I can only imagine how much more exciting it would be if I was still dancing. They have included some staple pole dancing items which means they know what they are doing. The pole shorts and Dry Hands are must-haves for ALL pole dancers. And the custom tank and leg warmers are just so darn cute, how can you not want to pole dance in them. Now, for the one problem with this box…….it's quarterly, and there's NO way I can wait 3 more months for the next box to arrive. I DEFINITELY want to see this box in the mail every month!!
XOXO
Explore.
Save.
Enjoy!
Sign up for a free account on A Year of Boxes to receive exclusive offers, be added to our monthly mailing list, and much more! We are always adding features to improve the experience for our users, from their valuable feedback!
Join Today!