The Rad Dad Box Review March 2017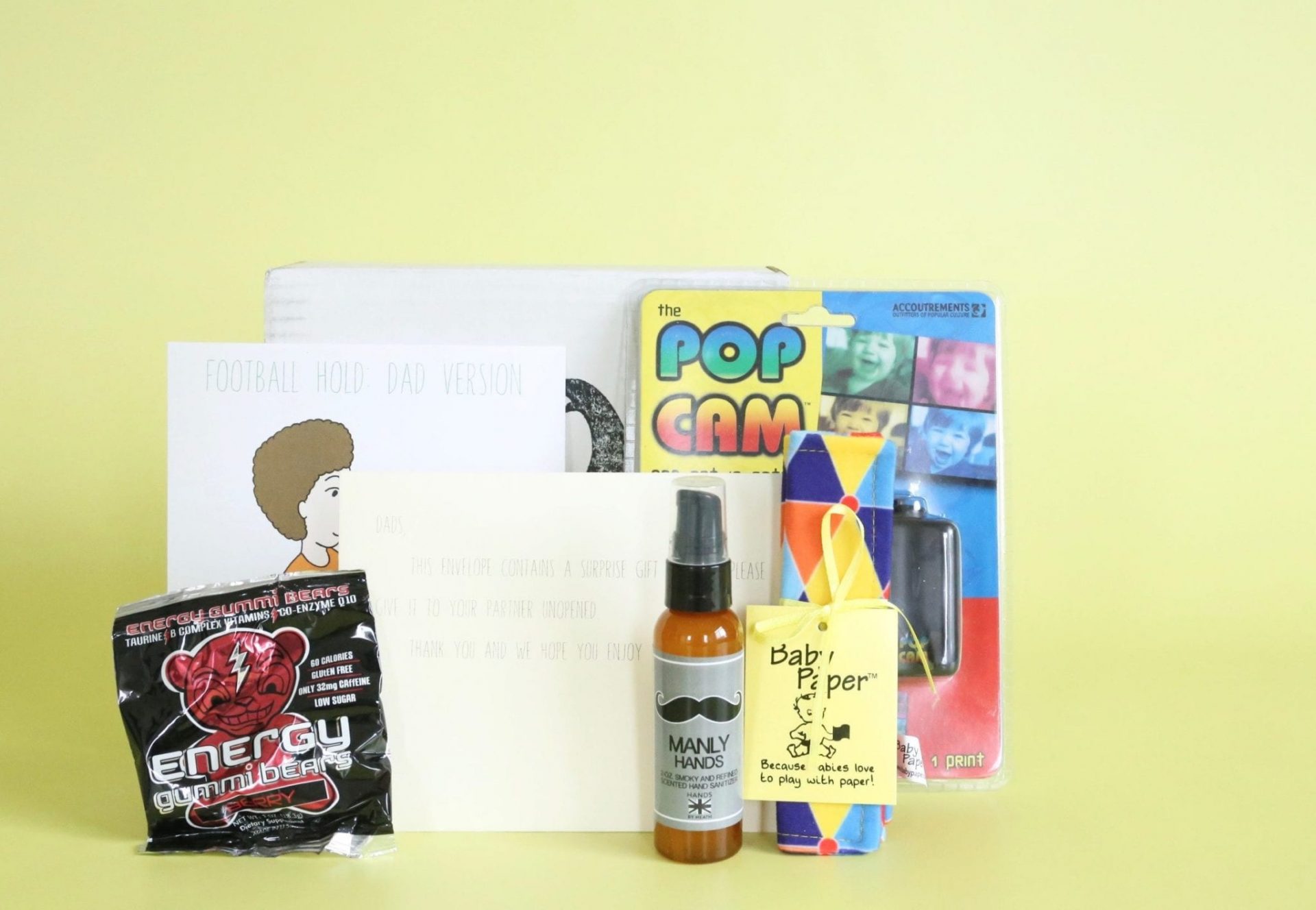 The Rad Dad Box is starter kits for new dads and their children. Each month, they'll send Dad a package filled with fun and useful products to help him navigate fatherhood.  One-time gift boxes are also available. They kindly sent us this box for review.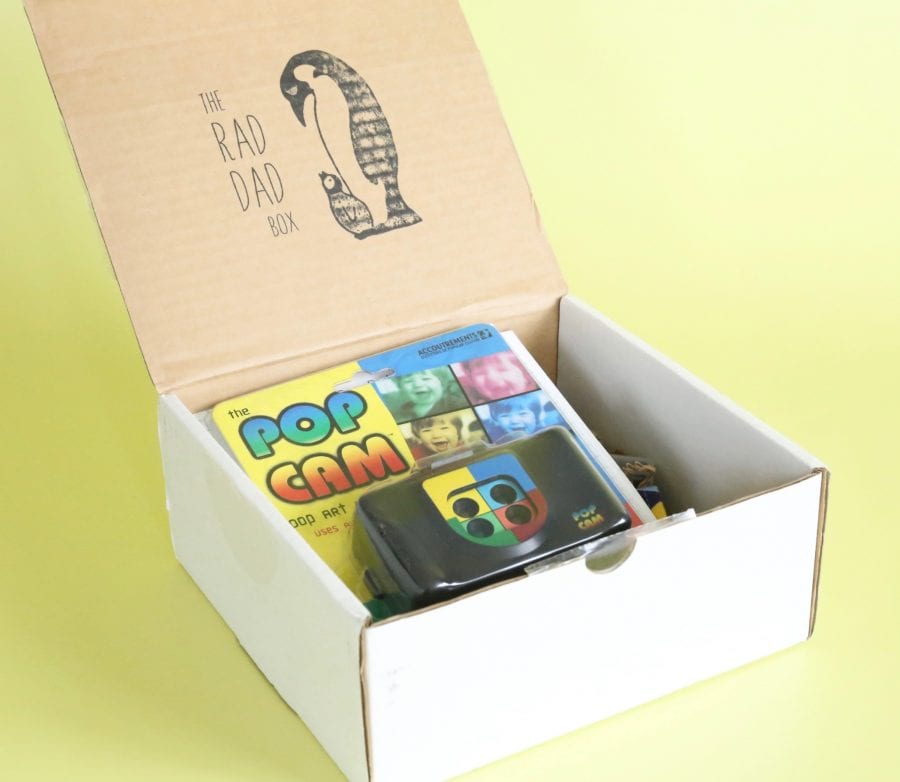 The Rad Dad Box is a brand new subscription box having shipped their first box in December of last year. I am overly excited about this box. It's about time we recognize the Dads out there. They need subscription boxes just as much as the Moms do. The Rad Dad Box is catering to an entirely new subscription box category. I didn't even have a "dad" category in the box directory prior to this review. I think this is a genius idea and can't wait to dig in!
Subscription Details
When signing up for a subscription you have a few options to choose from. "We offer month-to-month, 3, 6, and 12-month subscription plans, as well as two different box sizes and a variety of one-time boxes in their online store." I found this info on their site but when I went through the subscription process I didn't see the option to choose a box size. Other than that things are pretty straight forward.
Here's a look at the items we received in the March 2017 box:
Manly Hands Hand Sanitizer by Hands by Heath
This hand sanitizer is perfect for those on-the-go diaper changes. What makes us love this company even more is that they are handmade by Heath Wilson, a 6 year old entrepreneur. 
This is the perfect item for a Dad box. My brother will be the recipient of this box, they have a 7-month old, and he will get a kick out of this item. I love the manly label, and the fact that they describe it as "smokey and refined". Compared to all the sanitizer I have used in the past this one definitely has a more masculine scent.
Pop Art Camera
Sure the "Warhol" setting is available as an app on your phone but why not go analog and get a cooler effect? It'll be lots of fun to look back on with your children later. 
This is such a cool idea! As much as I love the latest technology, I also miss the good ol' days when things weren't all touch-screen and high-speed. This will be a great little gadget for my brother because in addition to their 7-month old they also have a 7 year old and 10 year old. They will all be able to use this together and take photos of baby brother.
Baby Paper
Along with rattles, this baby paper was one of the first toys our baby reacted to! It's deceptively simple in design, but provides hours of entertainment for young babies. 
I am just loving the fun little products they have included in this month's box. This one in particular is such a simple idea, but a great one at the same time. Perfect for Dad to keep in his camo diaper bag.
Caffeinated Gummy Bears from Vat19
We know that sleep deprivation hits dads especially hard, so if you've got to be up early for work or another engagement and have had little sleep the night before, just grab a few of these caffeinated gummy bears and you'll be just fine. 
Oh my goodness! These are awesome. My brother will definitely appreciated these. I had a little giggle when I saw them in the box because they are funny and practical at the same time.
Fatherhood Comic from Milk Rice Comics
All Dads need a laugh now and then! Milk Rice Comics which is written and illustrated by us, offers parenting truths and observations in comic form. 
When I saw the word "comic" I was actually looking for a comic book in the box. However, this is more of a print than a book. I'm definitely not complaining though because it couldn't be more perfect. It is illustrating the Dad version of holding a baby, appropriately titled the Football Hold. My brother just happened to play football after high school so this couldn't be more perfect.
Surprise Gift
This is a little surprise gift that Dad is supposed to give to his partner unopened. Inside there is a greeting card with the following instructions:
Here's a little card to write to your husband and let him know how much you appreciate him! Surprise him with it anytime!
The Rad Dad Box Review March 2017 – Final Thoughts
Umm…..how cool is this box! That's the best word to describe it – cool! The name fits the box perfectly and I couldn't be more impressed. I absolutely, 100% LOVE this subscription box. Not only does it fill a gap in the marketplace, but it is extremely reasonably priced, it is curated perfectly, and the branding is awesome. For being a brand new box they have done an exceptional job. I love each and every item they included this month, and the attention to detail didn't go unnoticed either. I am beyond impressed and overly excited to give this box to my brother, he is going to love it! This box is, without a doubt, going on the favourites list!
XOXO
Explore.
Save.
Enjoy!
Sign up for a free account on A Year of Boxes to receive exclusive offers, be added to our monthly mailing list, and much more! We are always adding features to improve the experience for our users, from their valuable feedback!
Join Today!