The Spark Box Review Spring 2021
The Spark Box is a quarterly subscription and gift box service for mamas and minis. Each box is designed to mindfully address age-specific developmental milestones for babies and toddlers, and to support the overall health and wellbeing of mamas. Their goal is to spark inspiration, spark exploration, and nurture growth in the home. They source the highest-quality items from local Canadian brands, award-winning lines, as well as toys and products from leading brands in childhood development.
*They kindly sent us this box for review.
This will be my third The Spark Box review and I've come love this subscription. I appreciate a box that includes something for me and babe and I love it even more when they focus on Canadian brands. Prior to this I had the pleasure of reviewing the Summer and Fall boxes and I loved them both.
Subscription Details
In each The Spark Box you'll find:
4 full-sized, high-quality mama products
4 full-sized, high-quality infant/toddler products
Age-specific guide to your child's development and play
Bonus items
Box Options
From The Spark Box website….
Expecting Mama – Pregnancy – newborn: The perfect gift for someone you love (or a treat to yourself, mamas). Packed with our favourite products to carry you through pregnancy and to welcome your little one into the world!
Look and Listen – 0-12 weeks: Introduce responsive play from birth with this collection of products and activities designed to support baby's first motor, sensory, and emotional experiences.
Whole New World – 4-6 months: Support your baby's eagerness to learn and play with this mindful collection geared towards the encouragement of meaningful interaction. Stimulate baby's tactile senses and begin to practice fine motor skills.
On the Move – 7-9 months: Focusing on fine tuning your baby's gross and fine motor skills, this collection builds on tactical senses, encourages hand-eye coordination, explores cause and effect relationships and more!
Exploration Station – 10-12 months: It's a busy world, and baby wants to see it all. This box introduces early STEM play with a variety of tools, toys and resources that encourage focus and  problem-solving.
Discovery Zone – 12-18 months: It's all about discovery!  Baby is learning so much, so fast and we are here to support that by taking play to the next level! This collection is focused on building independence through experimental play.
Little Thinkers – 16-24 months: Encourage creativity and imagination with our newest Little Thinkers box! This box is designed to prepare your little ones for Pre-K and Kindergarten by promoting critical thinking and making connections with every day life.
Here's a closer look at the Spring The Spark Box….
Juniper & Elliot Mama Necklace
The perfect piece to celebrate all the mamas! Rowan Mama Necklace is a delicate, effortless and meaningful piece of jewelry to make your everyday special.
Awe, I can't even tell you how happy this gorgeous little necklace is making me. I wear a necklace every day and my favorites are the ones with meaning behind them. This one is small enough to wear on the regular, it is very pretty, and it is very meaningful.
Evio Beauty Lip-Slo Gloss
Evio is redefining beauty to be kind, conscious and affordable. A collection of good-for-you makeup and skincare products, under $30.
I've been on the hunt for a pretty new lip gloss. One that will moisturize my lips, not feel sticky, and add just a hint of color. I'm happy to report that this one checks all the boxes, I'm wearing it as we speak and absolutely love it.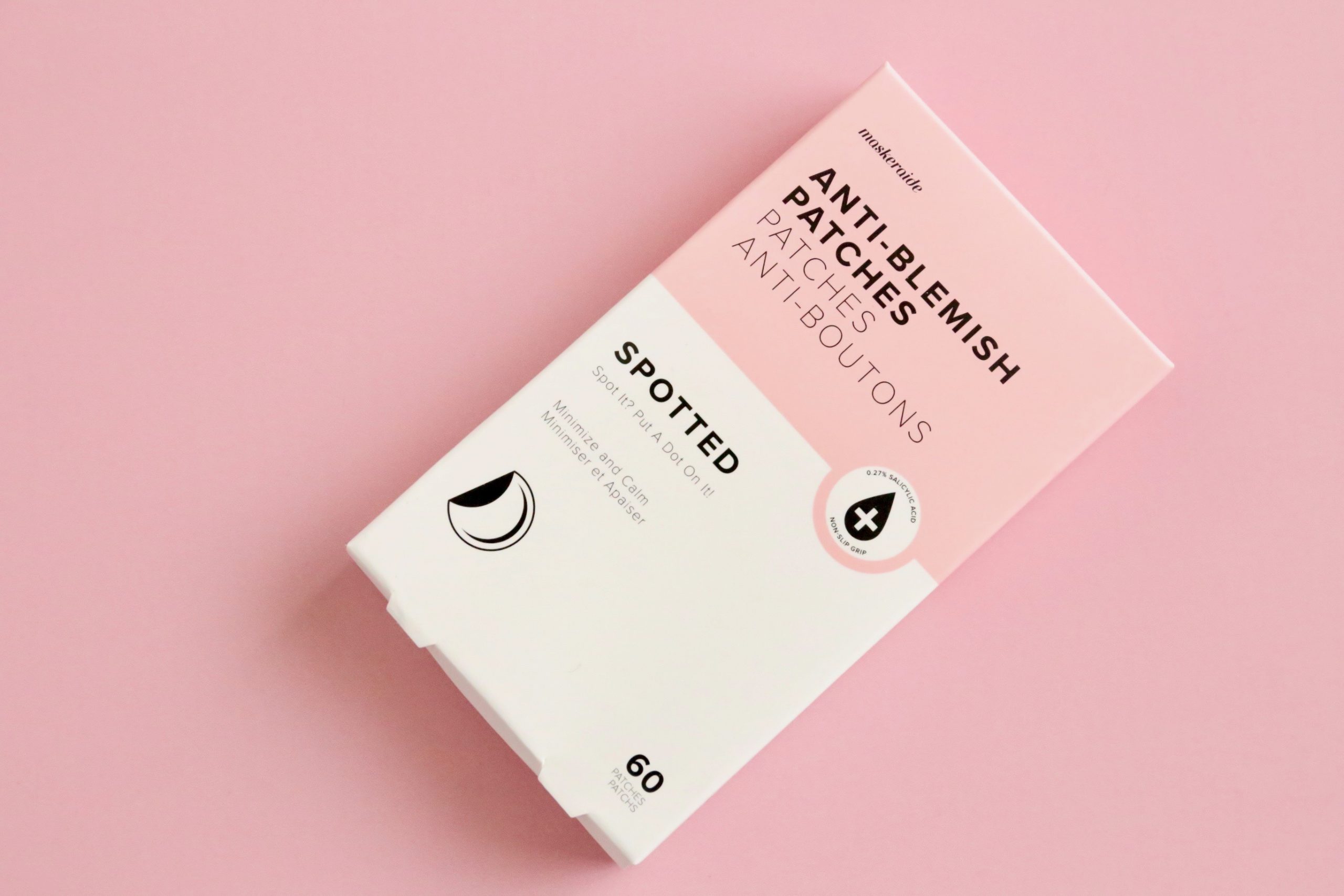 Maskeraide Blemish Patches
The Spotted Anti-Blemish Patches minimize and calm pimples with our simple and fast-acting acne formula. They aid in the healing process of acne, act as a protective cover and are drug-free and non-drying. They're suitable for all skin types and each box contains 60 patches.
It's not often that I have to worry about acne, but the odd time a little friend pops up on my face I like to have something like this on hand. These little patches are very much appreciated and are the perfect addition to my beauty cupboard.
Journal of Discovery
The Making of a Strong Woman is a guided self-care journal for women of all ages and in all stages of life. This empowering journal prioritizes you, and uncovers your inner strength and resilience. Everyone has a story and this journal is all about yours.
I think this is such a lovely product for a Mommy & Me box. I like the idea of documenting my journey and gifting the completed book to my children when they are older.
Patience Fruit & Co Cococrunch Bites
Made with Cranflakes, their crunchy dried cranberry flakes with no added sugar, our delicious Chococrunch Bites are perfect for everyone who likes to give themselves a little treat without compromising on the health benefits.
Once I became a Mama, little treats like these became so much more enjoyable. A little reward at the end of the day once everyone has gone to bed, the house is quiet and you have a few minutes to yourself. Even better if enjoyed with tea or wine:)
Patience Fruit & Co SourCran
A tangy new cranberry that tastes like sour candy, perfect for snacking at absolutely any time of day.
I love testing out healthy new treats and I especially love it when they come in individual serving sizes like this. Perfect to throw in my purse or diaper bag.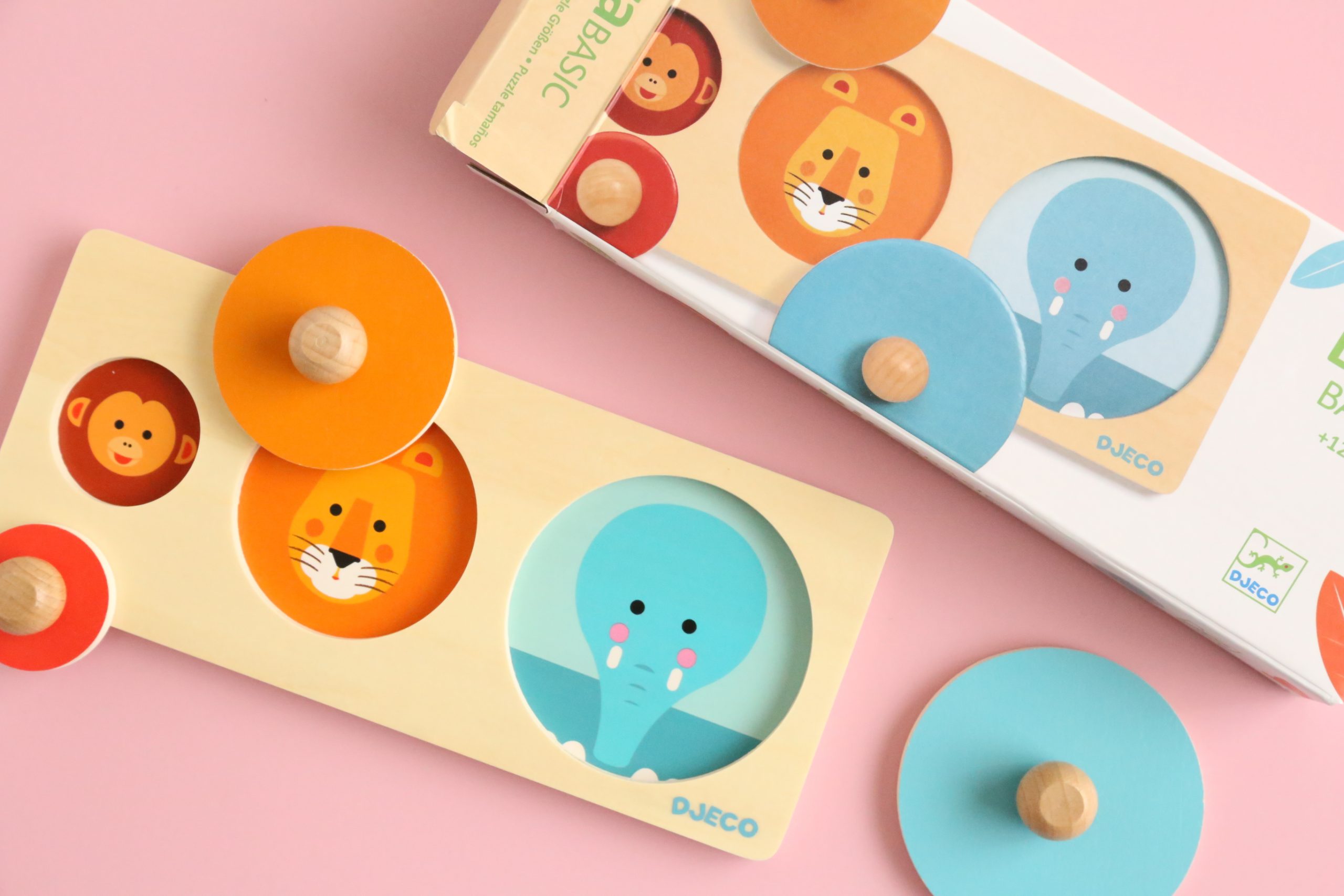 Vilac Touch & Feel Puzzle
This adorable puzzle is built for little hands and creative minds! With three basic shapes, and friendly animal faces on each shape, baby is encouraged to use their memory to fit each piece.
Steven is the perfect age for this wonderful little toy. He is just learning how to put items inside one another, place objects together, and so on and so on. He and I will have lots of fun with this puzzle.
Manhattan Toy Company Wee Baby
Wee Baby will provide your child with the opportunity to build social skills such as kindness and cooperation, and how to process emotions such as empathy and compassion. By taking care of Wee Baby, your little one is learning how to take care of others.
How adorable is this little baby? I fell in love with it the moment I opened the box. And such a great toy for baby Steven at this given time. I like that it will teach him how to care for others and be kind. I just know he is going to love this.
Little Larch Natural Play Doughs
Strengthening fine motor skills is essential to every day activities including play! A plant-based play dough is a safe way for your baby to explore textures, introduce prewriting skills and foster creativity and curiosity. The possibilities are endless.
I am yet to venture into the world of play dough with baby Steven for fear that he will just want to eat it, but if he can get the hang of it I know this will provides hours upon hours of enjoyment. And how great are the colors, packaging and ingredients?!
Moulin Roty Shake Touch Play
Lift, pull, slide and find your way through this exciting abc board book! With flaps, pop-ups, and sliders on every spread, there's plenty to keep little ones entertained. This unique alphabet board book contains fun mechanisms on every spread to encourage baby's language development and fine motor skill practice.
I absolutely love this book. It grabbed my attention the moment I opened it. Steven loves books and he especially loves those that have flaps, movement or anything he can lift and touch. I can't wait to read this with him.
BONUS GIFT: Flexitol Lip Balm
Flexitol Lip Balm's concentrated formula contains a synergistic blend of ingredients specially designed to hydrate and soften severely dry lips, keeping them smooth and healthy-looking.
BONUS GIFT: Flexitol Eczema Lotion
The Flexitol Happy Little Bodies Eczema Moisturizing Lotion is an intensive moisturizer with additional soothing abilities for children with Eczema or sensitive skin. The lotion is designed for daily use to lock in moisture and assist in the relief of eczema.
BONUS GIFT: Blooming Belly Body Wash
The pH-neutral Natural Body Wash for pregnant mothers uses hypoallergenic and natural ingredients, its safe for both mom and baby. The formula is enriched with organ leaf extract and oil, known for their nourishing and regenerative properties.
BONUS GIFT: Baby Leaves Bubble Wash
ATTITUDE Baby Leaves Natural Bubble Wash is both a bubble bath and body wash. It is EWG VERIFIED certified and contains only ingredients that are gentle on baby's fragile skin.
In addition to our regular items we also received 4 bonus items, and I also found a couple little samples of Baby Latte tucked inside my box. It is so kind of The Spark Box to include these items for us. I'm most excited about the body wash and bubble bath as those are things that we use on a regular basis.
The Spark Box Review Spring 2021 – Final Thoughts
The Spark Box is easily one of my favorite boxes to receive. I love it for a few reasons….
it's packed full and includes so many wonderful products
it includes something for me and babe
each box I have received thus far has included an extra special gift for Mama (coffee mug, sweatshirt and necklace)
the packaging is beautiful and it truly feels like a special gift
I think The Spark Box would make an amazing gift for the new Mama in your life, or perhaps a gift for yourself? I personally love it, as does baby Steven.
-AYOB Sarah