The Wanderlust Review Fall 2018
The Wanderlust is a quarterly box full of style, travel, beauty and fitness items from unique brands around the world. Each box's theme is based on an iconic beach destination and has over $250 worth of full-sized products and lifestyle tips for you to discover! They kindly sent us this box for review.
The Wanderlust is one of those subscriptions that snuck up on me. It impressed me right from the beginning and continues to do so. I feel like this box doesn't get the attention it deserves. It's one of the better lifestyle subscriptions on the market.
It arrives in this amazing box, the size of a small suitcase, and it actually looks like a little suitcase, complete with straps and a handle. It really sets the tone for the box.
Subscription Details
The Wanderlust is a quarterly subscription. You can sign up for a recurring subscription or you can purchase the annual subscription. It is a discovery box with over $250 worth of beauty, style, travel and fitness essentials every quarter!
Seasonal Subscription = $75 per season
Annual Subscription = $250 per year
Boxes ship for free and you will get 2x Bikini Society points with The Wanderlust purchase!
Fall Theme – Casablanca
With a population of almost 3.5 million people, a thriving restaurant scene, and a surf-friendly beach culture, Morocco's most populous urban area is for the big city lover with a wanderlust heart. Spend your mornings taking in the Art Deco architecture and the history behind Casablanca's breathtaking buildings, then rush off to hit the waves with the local surfers before dining at a hip bistro along La Corniche, the city's bustling waterfront boulevard.
Here's a closer look at the items we received in the Fall box….
Sphynx 3-in-1 Portable Razor ($15)
Say goodbye to hairy ankles or forgotten underarms. This convenient shaving saviour is the solution to shaving anywhere, anytime. Simply turn the centre dial to spray, moisturize and shave. Whether you're going to the beach, gym, work, school, a first-date or traveling, toss Sphynx in your bag and live life freely on the go. 100% vegan, paraben-free and cruelty-free.
I recently discovered Sphynx, and I love the idea of it. In fact, they have their own subscription for refills, which is a genius idea.
This little portable razor is ideal for any travel bag. It's convenient and easy to use. You simply twist the dial to choose the spray, moisturizer or razor. I brought it with us on our trip to Tofino.
Divinity LA Palm Bracelet ($20)
Let this handmade bracelet remind you to face all obstacles with a smile as bright as the sun. The perfect accessory for festivals, beach escapes and fun-filled adventures.
I'm always happy to receive beaded bracelets. I love the simplicity of them and that they are easy to throw on. They also stack nicely with other bracelets.
Pretty Woman Nail Polish ($8.99)
This beautiful champagne pink shimmer shade called "No Selfie Control" is cruelty-free, paraben-free, sulphate-free, vegan and so much more! Use this polish with the assurance that you can't get anything better or cuter.
This is a pretty color for Fall. I'm not sure if I have received this brand before, I'm happy to see it is cruelty-free, paraben-free, sulphate-free, and vegan.
Nora Pearson Products Boudoir Pouty Lip Plumper ($24.99)
This combination of special ingredients helps to redefine, plump and minimize fine vertical lines of the lips, thus helping to maintain lip shape. Cinnamon and Peppermint Essentials Oils produce a warming and cooling sensation, resulting in a gentle irritation of the uppermost layer of the lips, producing blood flow to the area, all resulting in a fuller looking pout.
I love natural lip plumper. It intrigues me that cinnamon and peppermint can create a plumping effect, and if I am going to plump my lips, it's definitely going to be with the help of natural ingredients.
Sun Dots Edible Sun Protection ($9)
Developed by Harvard-trained researcher, with a focus on better health and beauty this unique approach to sun protection will keep you safe in the sun all day.
Meant to be used daily with the belief that sun damage occurs even on non-beach days. It not only helps your body resist sun damage, but it also tastes great.
Bristols Six Nippies Pasties ($7.50)
Hold everyone's attention, while these pasties hold you! More than a decade of research and design tweaks have produced the stickiest shape. Whether it's a casual day or a late night festival in the dessert, Nippies will stick with you.
The Birthday Suit 24k Under-Eye Pad ($3)
These amazing under eye pads contain collagen, gold hyaluronic acid, vitamin A, vitamin E, and other extracts. These pads will help reduce fine lines and dark circles, while firming and moisturizing your skin.
Leave on for 20-30 minutes, 2-3 times per week for maximum results.

Tanceuticals CC Self Tanning Lotion ($34)
Get a beautiful, natural, long-lasting tan without sun or tanning beds. This duel-purpose self tanning lotion also improves the appearance and health of your skin. The exclusive formula guarantees no streaks, smell or orange color.
I appreciate the fact that we received self tanner, I'm not really one for laying in the sun but I do like a little bit of color on my skin.
William Roam Sense Exfoliating Soap Trio ($16.99)
These luxurious vegetable based SENSE soaps clean and exfoliate your skin naturally. Shaped to invoke organic elements, these rich, creamy specialty soaps can be easily cradled in the hand as a stress-relieving ball.
Made with plant-based aromatic extracts, capturing the power of a complete escape. With each purchase of SENSE products, William Roam will plant ONE TREE through our partnership with American Forests Made in USA.
Oh……I am super excited about these! They smell amazing, they are made with plant-based extracts and they will provide a relaxing shower experience. Sign me up!
Moonlit Skincare Midnight Shift Overnight Facial Oil ($34)
Taking care of yourself while you're sleeping is as vital as when you're awake. Put tired, dry and dull skin to rest with Moonlit Skincare's amazing Midnight Shift Overnight Facial Oil. Throughout the night, it moisturized, plumps, softens and smooths uneven skin tone with a powerful combination of jojoba and sunflower oils.
With the help of ginseng, papaya and grapeseed oil, along with a calming lavender scent, you're rest assured a peaceful and rejuvenating beauty sleep.
This is right up my alley! An overnight oil that contains a calming lavender scent. I feel like this is exactly what I need right now.
Timeless Organics Skincare Eye Serum ($29.99)
With a wide array of hand picked, natural and organic ingredients, this eye serum covers all the bases. Black Cumin Seed Oil and Rosemary Essential oil calms inflammation: Green Coffee Bean Extract improves the appearance of puffiness, Grapeseed Oil brightens dark circles; coconut oil softens and shrinks wrinkles and much more!
Earthly Body Marrakesh Oil Hair Styling Elixir ($11.99)
This powerful blend of nutrient rich Argan Oil, from Morocco and ultra fortifying Hemp Seed Oil significantly improves hair condition and texture. Making your hair easy to style, it leaves your hair feeling silky smooth with a healthy, frizz free, glossy shine. Suitable for all hair types.
I was very, very, very excited to see both of these in the box this season. I love any sort of oil, especially those that are for the eye area (my problem area) or my hair. I have been growing my hair out for the last 2 years and I make an effort to keep it moisturized and healthy. I apply oil to it on a regular basis.
MPowerd Inflatable Solar Light ($24.99)
Light up your life on the go. Charge this inflatable light by the solar-powered panel, inflate and let your light shine! Lasting up to 24 hours, with 4 modes: light, medium, high or flashing, you can take this light anywhere. With its compact design, it is sure to be one of your best travel companions yet.
I love this, it's the perfect little travel accessory, which is exactly what this box is all about……vacations!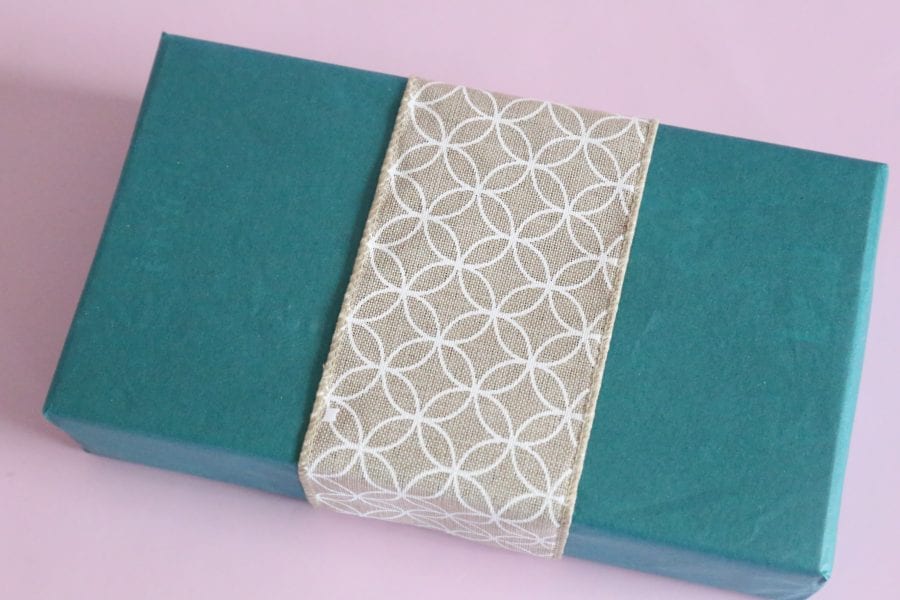 Double Dare OMG! Pulling Gel Kit ($28)
This gel gently pulls away stubborn blackheads, exfoliates with strawberry seed and dissolves dead skin cells in the T-zone area to achieve a visibly clean complexion. Other ingredients like Papaya Fruit Enzyme, Alpha Hydroxy, Gycolic Acid, Hyaluronic Acid and Jojoba see oil tighten pores, brighten and refine skin, and hydrate and smooth the skin. This kit includes I.M Buddy Mini Brush and eco-friendly and flexible cleansing tool designed to cleanse and exfoliate T-Zone and chin area.
Oh……this is fun. I have been wanting to try a product like this for quite some time and now I get to. I'm interested to see how it goes.
Mer Sea Tossa Bath Salt Soak Tubes ($14)
Nothing is more relaxing than a long, hot bath. Relax in the tub with this warm scent, a mixture of bergamot and spanish amber, paired with spicy pepper, wood and orange. This bath salt set contains two single serving salt bath packaged in the unique glass tubes.
The Wanderlust Review Fall 2018 – Final Thoughts
The Wanderlust never disappoints me. If you are looking for a lifestyle subscription with great value and a ton of items, this is the one for you. The box is consistent, we always receive around 14 items in each box, and the value always far exceeds the cost. I would especially recommend this box to anyone who likes to travel. We receive a fun mixture of items each season. The only thing I am kind of missing in this season's box is a fashion accessory and a fitness item. Other than that it's pretty amazing.
# Of Items: 15 items
Cost: $75 per box
Total Value: $282.44
Is it Still Available: YES
Winter Box Details: TBD
XOXO