The Wanderlust Review Summer 2018
The Wanderlust is a quarterly box full of style, travel, beauty and fitness items from unique brands around the world. Each box's theme is based on an iconic beach destination and has over $250 worth of full-sized products and lifestyle tips for you to discover! They kindly sent us this box for review.
Subscription Details
The Wanderlust is a quarterly subscription. You can sign up for a recurring subscription or you can purchase the annual subscription. It is a discovery box with over $250 worth of beauty, style, travel and fitness essentials every quarter!
Seasonal Subscription = $75 per season
Annual Subscription = $250 per year
Boxes ship for free and you will get 2x Bikini Society points with The Wanderlust purchase!
The Wanderlust ships in the most amazing box. It looks like a suitcase complete with handle and straps. Once you open the box you are greeted by beautiful packaging and a bow. They include a product booklet that tells you about each item included in the box.
Summer Theme: Maldives
With golden beaches, sparkling water, vibrant coral reefs, and hospitable hosts, the Maldives–a collection of low-lying islands in the Indian Ocean–are the definition of paradise. Scuba dive and snorkel your day away before indulging at one of the most luxurious five star resorts on the planet, then take your time to explore Malé, the exuberant capital brimming with merchants, mosques, and island-fresh outdoor markets.
Here's a closer look at the items we received in the Summer box….
Parabo Press Maldives Image with FREE Print Code ($10)
Printed on 100% recycled, extra thick matte paper, this 4×4 image of Maldives will have you dreaming all week long. Thick enough to prop against your wall or pin to your photo collage and comes with a promo code (valid through 9/30/18) that lets you print 25 square prints of your photos for free!
Normally I don't take advantage of coupon codes but I will, without a doubt, be using this one. I recently discovered Parabo Press and am a huge fan. I have been meaning to get some photos printed so this coupon is the perfect item for me.
Breakups to Makeups Glowing Tote ($10)
You can never have too many bags and this lightweight all purpose cotton tote is perfect for everything. Use it for the beach, out shopping at local boutiques or for an errand run. 
I love canvas totes. I will never get sick of seeing them in my subscription boxes. I like to keep them all over the place – kitchen, office, car, gym bag, etc. You never know when you will need an extra bag.
Winky Lux Coffee Bronzer ($30)
Indulge in this yummy coffee-scented Latte bronzer that adds a warm, subtle glow to your cheeks all year round with a single swipe, leaving behind a sun-kissed glow that defines the face.
I could smell the sweet coffee scent as soon as I opened this pretty little box. I'm not really one to wear bronzer but that's strictly a personal preference. I know that a majority of subscribers are going to love this item.
Chella Eyebrow Creme & Highlighter ($46)
This innovative Eyebrow Cream formula has a rich velvety consistency that effortlessly applies to your eyebrows. After application, it can be blended onto your eyebrows and skin to create a truly natural looking finish. Once set, this formula can last all day and throughout the night.
The highlighter pencil will brighten and visibly lift your eyes when lightly applied on the browbone and dark circles. It can conceal blemishes and dark spots and even be used as a bronzer. The key to a beautiful look is making sure that the application is thoroughly blended into the skin for a natural soft glow.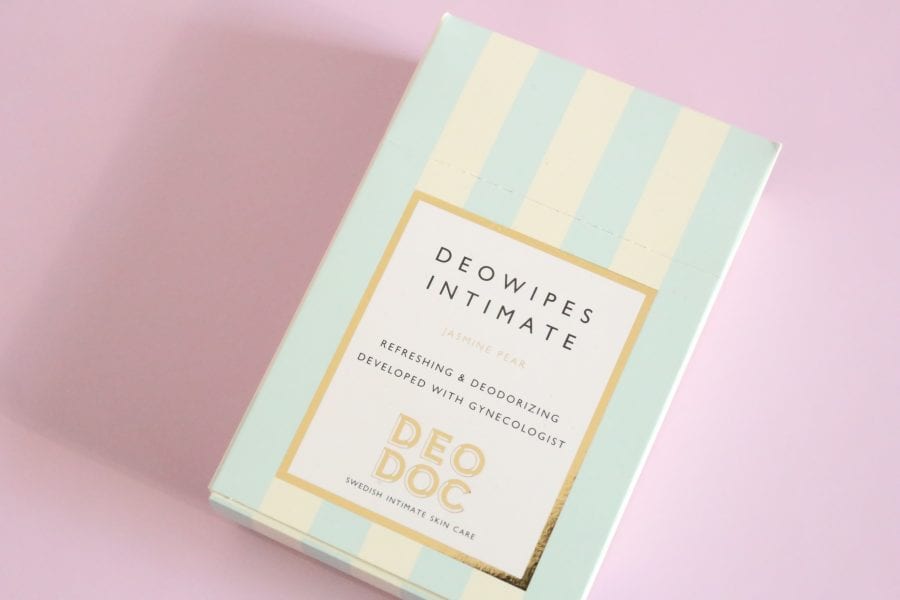 Deo Doc Intimate DeoWipes ($15)
Developed by female doctors, these PH-balanced deodorant wipes help neutralize odor and cleanse at the same time. Ingredients include a refreshing combination of moisturizing olive oil, aloe vera, and vitamin E. Hypoallergenic and paraben free, it comes with 10 individually wrapped wipes making them perfect when you are on the go and in need of a quick freshening up.
This is a brilliant idea for a travel-themed box. They are individually packaged which makes them easy to throw in your purse, suitcase or gym bag.
Hello Toothpaste ($5.99)
Thoughtfully formulated toothpaste with coconut oil and mint to leave your mouth feeling fresh and clean. Free of artificial sweeteners/flavors, sulphates, parabens and gluten. It is also vegan, never tested on animals and packaged in BPA-Free tube. Comes in Charcoal Whitening or Sensitivity Relief.
This just might be my favourite item in the box. Is it weird that I get excited about charcoal toothpaste? I started using charcoal powder on my teeth a little while ago and have seen some great results. This toothpaste will be less messy and easier to use.
Rose & Royce Boho Scrunchie Set ($12)
Spice up your top knot, or glam your ponytail with these boho bow scrunchies. All scrunchies are handmade with love.
Scrunchies are back and more popular than ever! I for one love the trend and was super happy to see these in the box.
Wicked Good Co. Swim With Mermaid Perfume Roll On ($11.95)
This uniquely handcrafted scent captures the atmosphere and attitude of summer. Ocean notes mingle with sea-salt air, leading to the agave lace floral breeze of dewy cyclamen. Deep green notes of seagrass, kelp and vetiver give the fragrance long-lasting depth and a sexy, just back from the beach vibe.
Roll on perfume is nice to have on hand for trips. It's travel-friendly and easy to use. This one has a lovely summer-inspired scent.
Sparkle Skin Boost Powder ($19.50)
Achieving that enviable lit-from-within glow that comes with a smooth, radiant complexion is easier than ever with Sparkle Skin Boost. Incorporating key nutritional ingredients that have been clinically proven to boost the skin's collagen levels by up to 60%. Skin Boost delivers many benefits to your skin, including reducing the appearance of fine lines and wrinkles and improving skin elasticity, as well as nail health. Skin visibility improves in 30 days with daily use. Free of GMO's, artificial ingredients, sugar, gluten, dairy and soy.
This is another item that gets me excited. I've been trying to incorporate collagen into my daily diet as I've heard such amazing things about it. I like that this powder can be added to water, juice, smoothies, etc. Quick and convenient.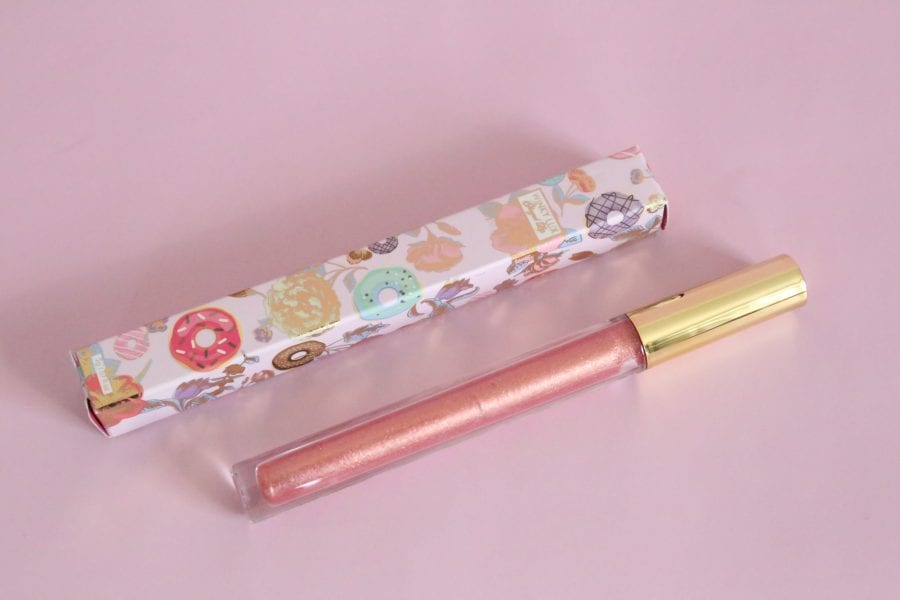 Winky Lux Praline Lip Gloss ($13)
Like icing for your lips, the donut-inspired Glazed Lips lip gloss leaves behind a semi-sheer shimmer that is never sticky! Wear alone or layer over your favourite lipsticks to create new colors. Cruelty, paraben and gluten free.
Such a pretty color. I feel like this will complement sun-kissed skin perfectly. Great for summer.
Earth Harbor Naturals Rose Ruby Gemstone Face Mist ($20)
An incredible toner, youth-booster, hydration enhancer and makeup setter, Rose Ruby is created from a base of Rose Floral Water and pure Red Ruby gemstone. Richly infused with antioxidants, this face mist locks in moisture, softens skin, restores PH balance, and leaves your face looking fresh and rejuvenated. This gentle formula is suitable for all skin types.
I love that this spray isn't just a refreshing mist. It's good for a number of things. It's a toner, youth-booster, hydration enhancer and makeup setter all in one!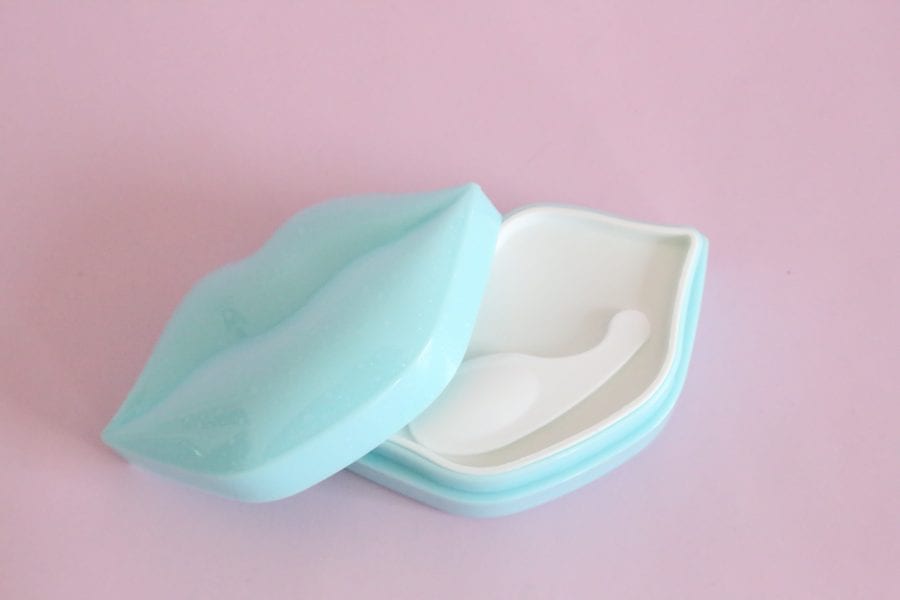 Kocostar Lip Mask ($38)
These super cute hydrogel lip patches moisturize dry skin and chapped lips with a fresh green grape flavour. Place the lip mask on your lips and leave for 10 minutes. Your lips will be left moisturized and elasticized without sticky residue. 20 lip masks included.
How fun is this! I'm a sucker for cute packaging and this is C.U.T.E. packaging. My lips get dry during the summer months so this arrived at the perfect time.
YHF Los Angeles Jet Set Sunglasses ($60)
Classic, chic and effortless. The Jet Set Sunnies channel first class vibes with delicate metal frames and bold lenses. Travel in style knowing that your sunnies are going to be turning heads and keeping your eyes safe with 400% UV protection.
Sunglasses are an item I LOVE to see in my subscription boxes. I'm always on the hunt for a new pair. Sunglass trends change on a regular basis so it's nice to receive a new pair every now and then. These are perfect for me – neutral color, lightweight, and on-trend.

Bonus Items: Moonlit Skincare & Enamel Pin
There were a couple little bonus items in the box. Skin care samples and an adorable enamel pin.
The Wanderlust Review Summer 2018 – Final Thoughts
Thoughts: The Wanderlust is definitely a favourite. I've had the chance to review three boxes now and they have all been the same in regards to value, number of items received, packaging and consistency. They pack this box full of products and value. It's so much fun to unbox because it just keeps going and going and……
I love that they have a new travel-theme for each box and that we receive a variety of items. We get a little bit of everything – beauty, skincare, jewelry, accessories, etc. As far as lifestyle boxes go this is one of the best.
# Of Items: 14 items & FREE sample
Cost: $75 per box
Total Value: $291.44
Is it Still Available: YES
Fall Box Details: Casablanca – Explore the bustling metropolis of Casablanca, Morocco. Made for the big city lover with a wanderlust heart.
XOXO