TokyoTreat Review April 2017
TokyoTreat is a subscription-based service that delivers the most premium Japanese snacks and candies to your door monthly. From salty, to sour, to sweet, discover limited edition Japanese treats that you won't find anywhere else! They kindly sent us this box for review.
Can you believe it has been more than a year since I last reviewed TokyoTreat! That is craziness. It has been way too long. It's definitely time I did another review and got you up to speed on this Japanese Subscription Box.
Subscription Details
When you sign up for a TokyoTreat subscription you have a few options to choose from:
Small Box : 5-7 Full-size Japanese candy and snacks
Regular Box : 10-12 Full-size Japanese candy and snacks 1 DIY candy kit
Premium Box : 16-18 Full-size Japanese candy and snacks 1 DIY candy kit 1 Drink 1 Special item (i.e. drink, premium DIY, high-quality Gachapon toy)
Today we are reviewing the Premium Box, which is perfect because anytime there's a size option with subscription boxes I definitely prefer the biggest one!
Here's a look at the items we received in the April Premium TokyoTreat Box:
Ghana Milk Chocolate
Classic Japanese chocolate that has been loved by many generations and continues to be the chocolate of choice by many. Ghana has been Lotte's flagship chocolate since 1964.
Pureral Peach Gummy
Using the juice of Hakuto white peach from Yamanashi prefecture, these gummies are bursting with juicy peach flavour. Enjoy the 2 different textures in a single gummy that'll make you think you're eating the actual fruit.
Chip Star Small Lobster Bisque
Chip Star, one of Japan's most popular chip franchise released a gourmet Lobster Bisque flavour that satisfy even the most gourmet snackers around. What's your favourite chip flavour?
Dagashi Bag
Enjoy the combination of 4 random dagashi snacks and 1 umaibo that'll be included in your box every month! What snacks did you get this month?
Caramel Chocoball
Chocoball comes in several different flavours but this time we bring you the caramel chocolate type which has a creamy caramel centre. The cute package has a design of Kyoro-Chan, the iconic Chocoball mascot.
Mini-Kari Corn Puffs – Light Dashi Flavour
Popular corn puffs franchise Karl released a mini version of their new light dash flavour. Enjoy the light but satisfying, savoury snack when you're on the go or just want something small to eat.
Pocky Rich Matcha
One of Japan's most famous and most popular snacks. Pocky makes an appearance in your box this month. We're sure that this special Rich Matcha flavour will tantalize the tastebuds of all lovers of green tea.
Honey Soy Sauce Rice Cracker
This rice cracker has been fried to perfection to give it a satisfying crunch. The combination of sweet honey and salty soy sauce flavours make for a delectable traditional snack with a unique twist.
Pokemon Chocolate Wafer
The Pokemon chocolate wafer consist of a wafer sandwich with creamy chocolate and cookie bits as the filling. Each pack comes with 1 of 24 Pokemon collectible stickers. Which one did you get?
Sakura Design Coca-Cola
Experience Japanese Spring with this limited edition bottle of the classic drink only available in Japan. Does the Japanese cola taste different from the one in your country?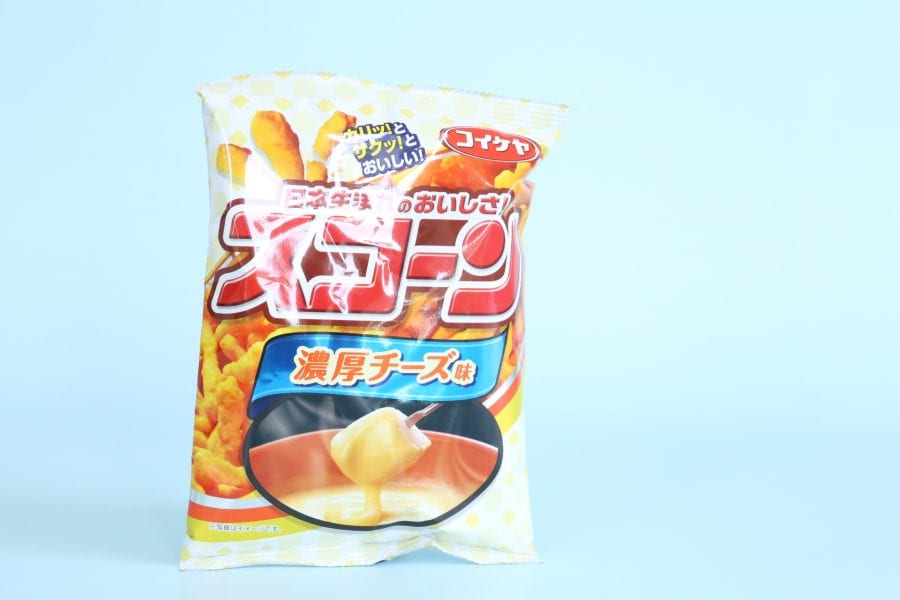 Scone Rich Cheese Flavor
Scone, one of the most popular snacks with our subscribers makes an appearance in our special anniversary box! This time in a delectable rich cheese flavour that has us drooling just thinking about it.
Baskin Robbins Chocolate Love Potion #31
Enjoy the famous Baskin Robbins ice cream flavour that is a combination of raspberry sauce covered in milk chocolate.
Re-Ment Sakura Sweets Blind Box
Everyone's favourite blind box maker, Re-ment released a Sakura Sweets edition. Inside the box you'll find a cherry blossom influenced sweets mini-figure, a piece of gum and a diorama that can be used as a display.
Coris Candy Apple Soft DIY
Remember the Ice Cream Soft Candy DIY from our past box? Try the Candy Apple variety from the same DIY brand, Coris. Enjoy these fun bite-sized sweets that'll remind you of the real thing.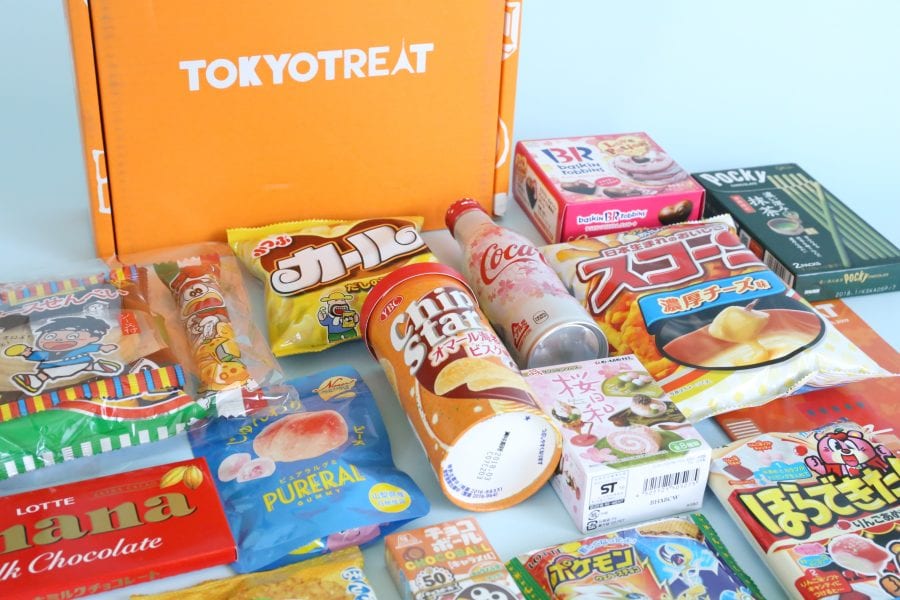 TokyoTreat Review April 2017 – Final Thoughts
What a fun box!! TokyoTreat did an amazing job this month. The snacks I look forward to the most are the limited edition versions of familiar favorites, and they included a few of those. The Sakura Coca Cola is pretty darn fun. The bottle is freakin' cute and it's something I am familiar with. I also love the Pocky (no Japanese snack box is complete without it) and the Ghana Milk Chocolate. I love that we received a really great mixture of salty, sweet and crunchy. There's also a few novelty snacks which give the box an element of fun. This month's box was a hit with me……..what do you think of the April TokyoTreat box?
XOXO