TokyoTreat Review February 2018
TokyoTreat is a subscription-based service that delivers the most premium Japanese snacks and candies to your door monthly. From salty, to sour, to sweet, discover limited edition Japanese treats that you won't find anywhere else! They kindly sent us this box for review. This is a look at the Premium Subscription.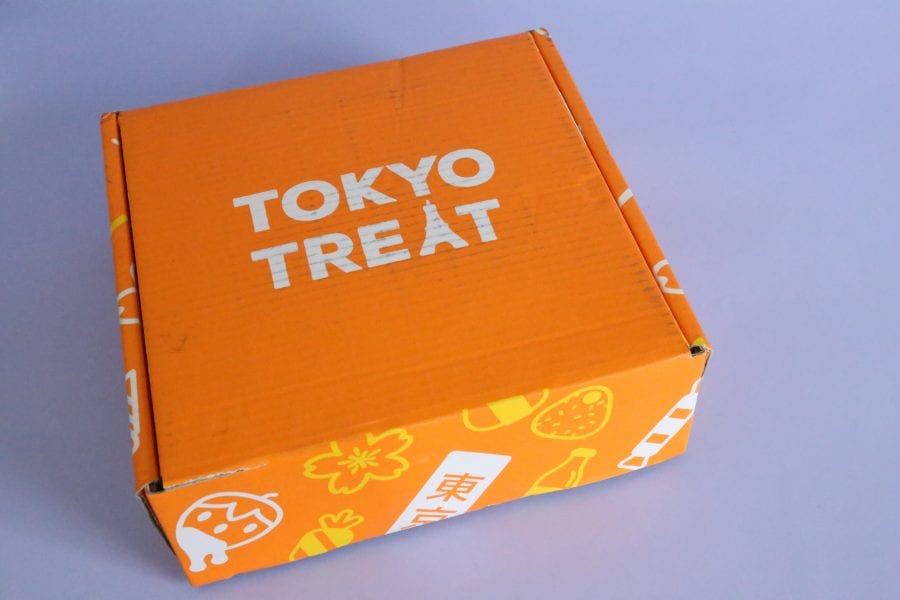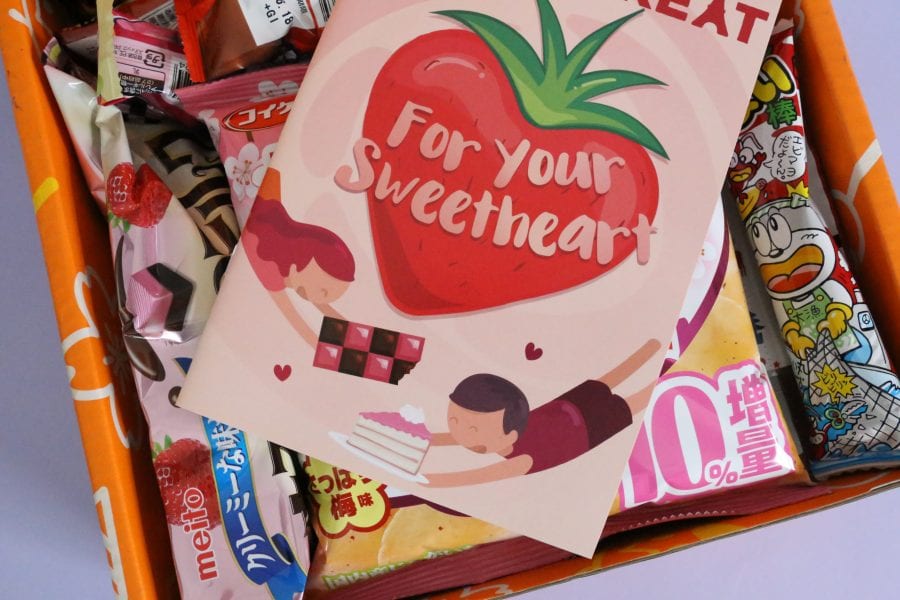 I am always so impressed with my TokyoTreat boxes. They are always packed full, organized beautifully, and contain a variety of unique snacks. This really is a fun box to open because you never know what kind of treats are going to be tucked inside. This month it looks like we have a bit of a Valentine's theme going on and that makes me very happy.
Subscription Details
It appears as though TokyoTreat has changed their subscription offering. They now have 2 box sizes to choose from as opposed to three:
Classic Box ($25) – 12 full-size snack items
Premium Box ($35) – 17 full-size snack items including 1 Japanese drink
Here's a closer look at the snacks we received in the Premium February box…..
Strawberry Shortcake Pepsi
This month you will find a seasonal, exclusive strawberry shortcake flavored Japanese Pepsi in your Japanese snack box! This flavor debuted during the holiday season and drove Japan wild with its unique flavor! The sweet & sour strawberry flavor fused with the smooth cake icing taste makes for a drink that feels like a real cake was stuffed inside the bottle. Which of your loved ones will you share this lovely drink with?
Ultimate Muscle Chocolate Wafer
Treat your inner Ultimate Muscle to a treat with this anime chocolate wafer snack! Based off the Japanese anime Kinnikuman, known as Ultimate Musclein English, this crunchy chocolate treat has a strong, sweet flavor that compliments the crunchy refined wafer cookie. A chocolate wafer combined with the heated passion in wrestling – what makes a better Valentine's Day treat!? This Japanese snack also comes with a sticker inside! Which sticker did you get?
Maroyaka Milk Chocolate Strawberry Party Pack
Party it up with your loved ones with popular Japanese candy brand Maroyaka's Milk Chocolate Strawberry candy party pack! This candy is the perfect fit for our Valentine's themed Japanese subscription box. It is made to remind those who eat this of a fresh strawberry dipped in chocolate – a luxurious Valentine's Day treat! We hope that you can enjoy sharing this snack with your loved ones and that you can feel the love as you indulge in this smooth flavor fusion.
Cola Flavored Sour Long Gum
One of the dagashi that makes an appearance in your Japan box this month is a popular gum called Sour Long Gum that comes in a cola flavor. This Japanese dagashi is well-known for its sour take on normally sweet flavors! This snack portrays a fan-favorite sweet flavor, but makes it into an enjoyable sour Japanese candy!
Strawberry Barley Puffs
This light Japanese snack will lift your spirits with its lovely strawberry taste! Rather than rice or corn, this snack uses barley puffs for a healthier take on an already delicious Japanese candy. The barley also adds a nice natural flavor of its own that can't be found in rice or corn puff snacks. The beautiful pink color and strawberry flavor is a perfect treat to gift to your sweetheart!
Lotte Pie No Mi Sweet Strawberry Chocolate
This Japanese snack is a versatile flavor that resembles a handmade treat made with love from your Valentine! A rich cocoa pie snack that has a sweet strawberry filling, every bite makes you imagine that you just received a fresh baked good from a loved one. You can even lightly bake this snack to replicate that oven-baked pie feeling that helps warm one's heart! How will you eat this Japanese snack?
Umaibo – Shrimp Mayonnaise
When we think of Valentine's Day, one of the more elegant foods that one can treat their significant other to that comes to mind is shrimp. The image of a suave, romantic couple on a date dining on shrimp is what inspired us to include this shrimp mayonnaise flavored Umaibo in your Japanese snack box! This flavor is incredibly popular among Japanese people for its rich flavor that replicates a real shrimp mayonnaise dish incredibly well! Who will you share your Umaibo with?
Ice Cream Lolly
Go on an ice cream date at home with this ice cream lolly! This cute lollipop Japanese candy is made to taste like a double scoop of ice cream – one vanilla scoop and the other strawberry. The white and pink colors mesh with the Valentine's Day color scheme, as do the ice cream flavors, thus this was included into your Valentine's Day Japanese candy box!
Pretty Cure DIY Shake Milkshake
Making its debut in our Japan box, this is the first time a Pretty Cure themed Japanese snack has been included! This Japanese DIY kit is a simple, fun, & delicious strawberry flavored milkshake. You can make this DIY together with your loved ones as you simply add the ingredients, shake, and enjoy the smooth taste together. As as additional Valentine's Day treat, you can even keep and use the included cup afterwards as a regular kawaii cup!
Rose x Berry Glamatic Tablets
This month's kinosei Japanese snack is one that we hope helps you dress to impress through this lovely holiday. Popular brand Lotte brings you this Glamatic Tablet Japanese snack that helps your breath smell of lovely wild roses and berries! The concept is "turning even your breath into a great first impression". Now you can breathe without worry! We hope that this Japanese candy helps you impress those who you care deeply about!
Chocolate Bar Z – Chocolate
A perfect Japanese snack to take with you on your date, this corn puff snack is sure to impress! Each stick is coated with smooth, rich chocolate that ensures you get best combination of chocolate and light corn puff with every bite! This tasty treat is a great addition to this Valentine's Day Japanese subscription box. Where will you take this snack?
Koikeya Sour Plum Chips
For a more traditional Japanese twist, we have included these savory Koikeya Sour Plum Chips. This Japanese snack comes in a cute pink packaging covered in sakura motifs and ume, or Japanese plums. These Japanese chips have a slightly sour flavor that we included in your Japanese snack box to represent how love can be difficult, even sour, at times, but it is always enjoyable in the end. We hope that you share these with someone who means something special to you. Who will you share these with?
Ginza Rusk – Strawberry
Looking for a unique two-textured Japanese snack this time around? Don't worry – we have you covered! Popular series Ginza Rusk brings you a Japanese snack that is infused with a smooth, sweet strawberry flavor that will leave you craving more. What really stands out is the dual textures – a crunchy surface and a soft inner – that you can experience all at the same time! Make sure to savor every second of this passionate snack found in your Japanese subscription box!
Cola Gummies Share Pack
Bringing all your loved ones together with a popular cola flavor, these Cola Gummies make a perfect addition to this Japanese candy box. This Japanese candy contains a relaxing, enjoyable cola flavor that never gets old. The individual packaging makes this easy to share with a group of loved ones, like your friends and family, during this beautiful season. How many people will you share these with?
TokyoTreat Review February 2018 – Final Thoughts
Oh my goodness! Are you loving this month's TokyoTreat box as much as I am? Maybe it's because I'm still feeling the effects of yesterday's holiday, or maybe it because I'm a sucker for holiday-themed boxes, or maybe it's the fact that I LOVE strawberry flavoured treats. Whatever the reason, I am definitely feeling the February TokyoTreat box. I am most excited about Maroyaka Milk Chocolate, the Strawberry Barley Puffs, the Ginza Rusk and the Lotte Pie No Mi. Actually, I think this just might be one of my Favorite TokyoTreat boxes thus far. There's just something about strawberry chocolate treats that puts a smile on my face.
XOXO