TokyoTreat Review May 2017
TokyoTreat is a subscription-based service that delivers the most premium Japanese snacks and candies to your door monthly. From salty, to sour, to sweet, discover limited edition Japanese treats that you won't find anywhere else! They kindly sent us this box for review.  This is a look at the premium subscription.
We are a little behind on the TokyoTreat reviews due to some shipping issues.  So sorry for this!  Here is a look at the May box.  Noteworthy:  Some of the snacks were substituted due to a shortage of potato crops due to a typhoon that hit Hokkaido in August.  This has caused a short supply of many of the potato based snacks.  Some snacks have been substituted out, so we may not have descriptions for all items received.
Nectar Peach & Cherry Bloddom Juice
This special, limited edition Fujiya Nectar drink uses the puree of white peach and extract from cherry blossom flower to give it a floral touch.  
Shake Shake Yogurty Fruit Gummies
Tasty fruity gummies you can enjoy two different ways.  Try the orange, pineapple and apple gummies on their own or shake them up with the yogurt powder included in the package for a delightful yogurty treat.
KitKat Winter Edition Everyday Luxury
Enjoy these special KitKats from the Everyday Luxury series.  These winter edition KitKats come in both milk and white chocolate and have bits of dried cranberries and almonds on top.
Taiyaki Chocolate Monaka
Taiyakis are fish-shaped pancakes usually filled with sweet red bean paste.  This time we bring you a light wafer snack that's influenced by the Japanese snack but instead filled with very airy and smooth milk chocolate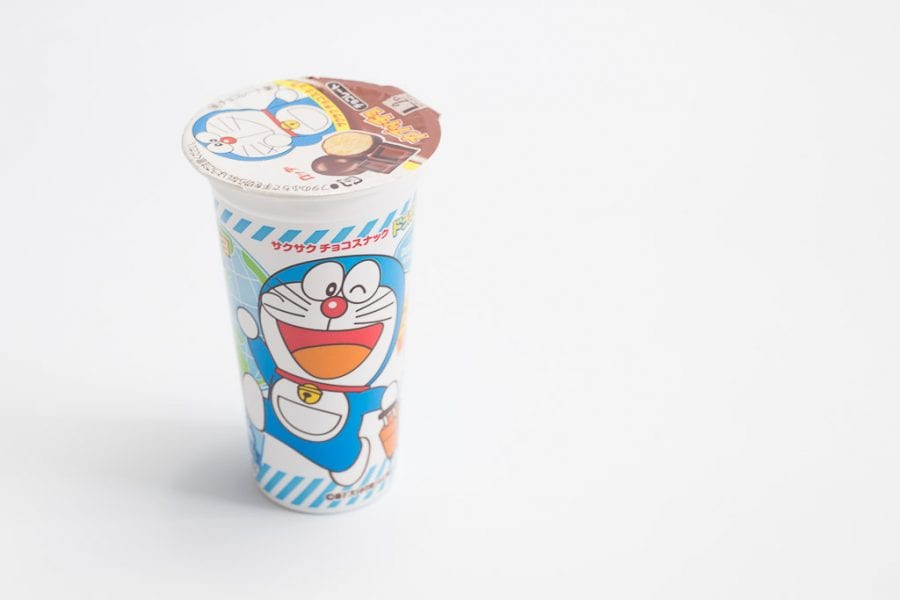 This item is part of the substitute, so I unfortunately don't have any information on it.
This item is also part of the substitute, but I have received it before and it's becoming a guilty pleasure!
Melonpan Mini-Cookies
These classic Japanese sweet bun, Melonpan can now be enjoyed in a cookie form!  Melonpan gets its name from the fact that it's appearance resembles a cantaloupe.  Enjoy these crusty but light cookies that will remind you of Japan.
Hana Kappa DIY Gummy
Try your hands at making this cute and fun Hana Kappa DIY Gummy.   All you need is water to make a cute character from the popular Japanese anime.  Gummy parts come in soda, lemon, apple and grape flavours.
KitKat Baked -Butter Cookie Flavour
These KitKats can be enjoyed two different ways.  Eat them as is or bake them in an oven toaster for two minutes to enjoy a completely new KitKat sensation in buttery cookie flavour.
GOCHI Kiwi Gummy
Enjoy these super chewy and juicy kiwi flavoured gummies.  Filled with 3500mg of collagen and covered in textured sugar to perfection, the semi-tart gummies make for a great light snack.
Pocky Milk Milk Cocoa
Pocky Mild makes an appearance in your May box and this time we bring you the newly released Milk Cocoa flavour.  The mild series not only boasts a more subtle sweetness but also uses no artificial colouring or fragrance.
Waraku No Sato Yokan
This month we bring you one of the most traditional of wagashi snacks!  Yokan is a thick jelly snack made of red bean paste, sugar and agar.  This time we bring you Waraku No Sato's velvety variety.  Enjoy with green tea for a real Japanese snacking experience.
Dagashi Bag
Enjoy the combination of four random dagashi snacks and one Umaibo that'll be included in your box every month!  What snacks did you get this month?
Calimero Mobile Phone Strap
This month we bring you the cute Calimero phone strap that can only be purchased at specific souvenir stores in Japan.  Which of the four cute Calimero straps did you get?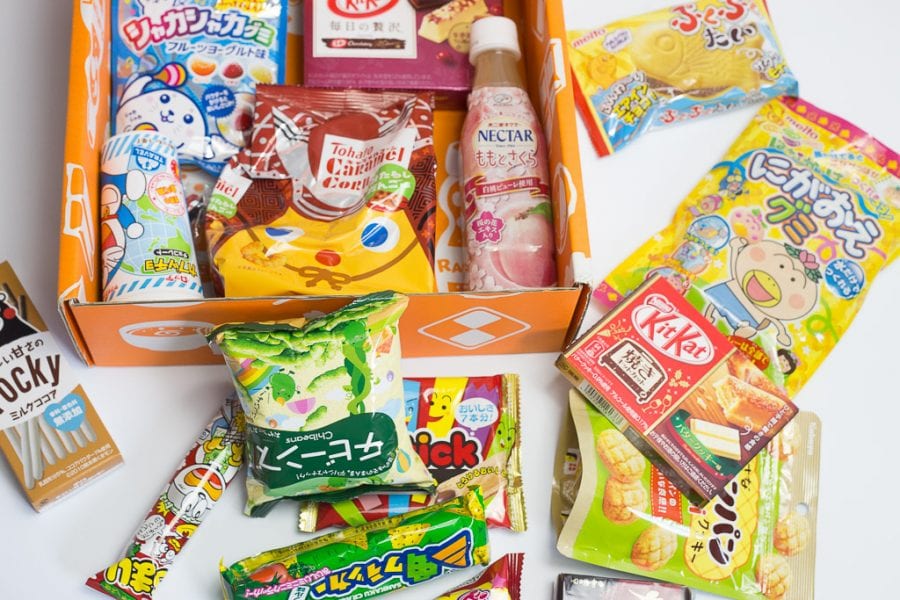 TokyoTreat May 2017 – Final Thoughts
TokyoTreat continues to impress me with the sheer amount of items provided!  Now that I've reviewed this box a few times I'm starting to see repeats in the items, but I actually really like this, as then you get to try your favourites over and over!  I love the KitKats, as they are so different from anything you can get in the West.  Pocky sticks are always a good call and I really loved the small bonus item of the mobile strap!  Super fun all around.  TokyoTreat also did a great job addressing the shortage of snacks by still providing value and substituting items.
-Shonah