Unplugged Book Box Review September 2019
Do you like to unplug from the real world? Do you take time out of your day to relax and unwind? Unplugged Book Box is a one of a kind self-care subscription that delivers skin-care, plus bath & body items and a newly released book to your door monthly.
Unplugged Book Box offers two subscription options: young adult fiction and adult fiction. YA subscription plans are $34.99 a month, and adult subscription plans are $39.99 a month. If you are looking to unplug your devices once a month and have a little more you time, this might be the box to try.
Packaging: The package comes in a plain shipping box with the business logo printed on the top. All of the self-care items were neatly wrapped, as to not damage the goods. I like that the book was wrapped like a present. It was even adorned with a cute heart sticker.
What Came in the Memories 1st Anniversary Box: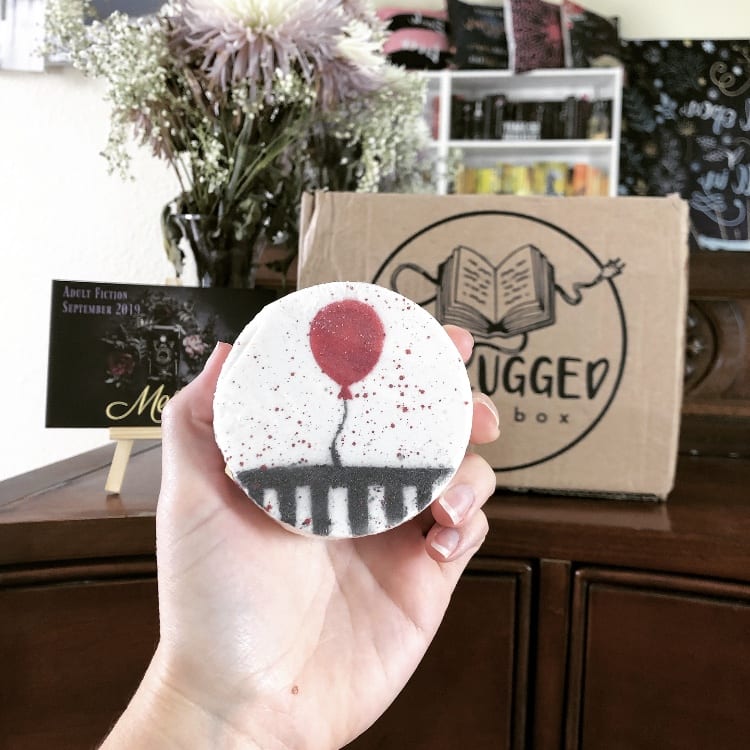 The self-care items included in this box were a lotion inspired by Victore Vale and made by Fiction Bath Co., a bath bomb inspired by It and created by Zen Bath Candles, and a candle inspired by The Hobbit and crafted by Gillywick Goods. All of these items were made exclusively for Unplugged Book Box.
The lotion smells like black cherries with a hint of sexy man. I could smell the fruit scent of the bath bomb before I even opened the box, and the candle is the perfect scent for fall.
The bookish items in the box included a coffee mug inspired by Nevernight and designed by the Unplugged team and a feather bookmark.
The adult book of the month is Gideon he Ninth by Tamsyn Muir; an epic gothic fantasy novel with necromancers, swords, and nuns. I loved the quote on the mug! I thought it was such a great item to include with the release of Godsgrave this month.
Unplugged Book Box Review September 2019 – Final Thoughts
I recommend Unplugged Book Box to lovers of self-care and new book releases. I really like that this small business has a very focused mission, which is to create a little piece of heaven in a box. If you are looking for an escape each month, this is the box for you.
Lisa – https://girlsinbooks.wordpress.com
Explore.
Save.
Enjoy!
Sign up for a free account on A Year of Boxes to receive exclusive offers, be added to our monthly mailing list, and much more! We are always adding features to improve the experience for our users, from their valuable feedback!
Join Today!