Vancity Box Review & GIVEAWAY June 2016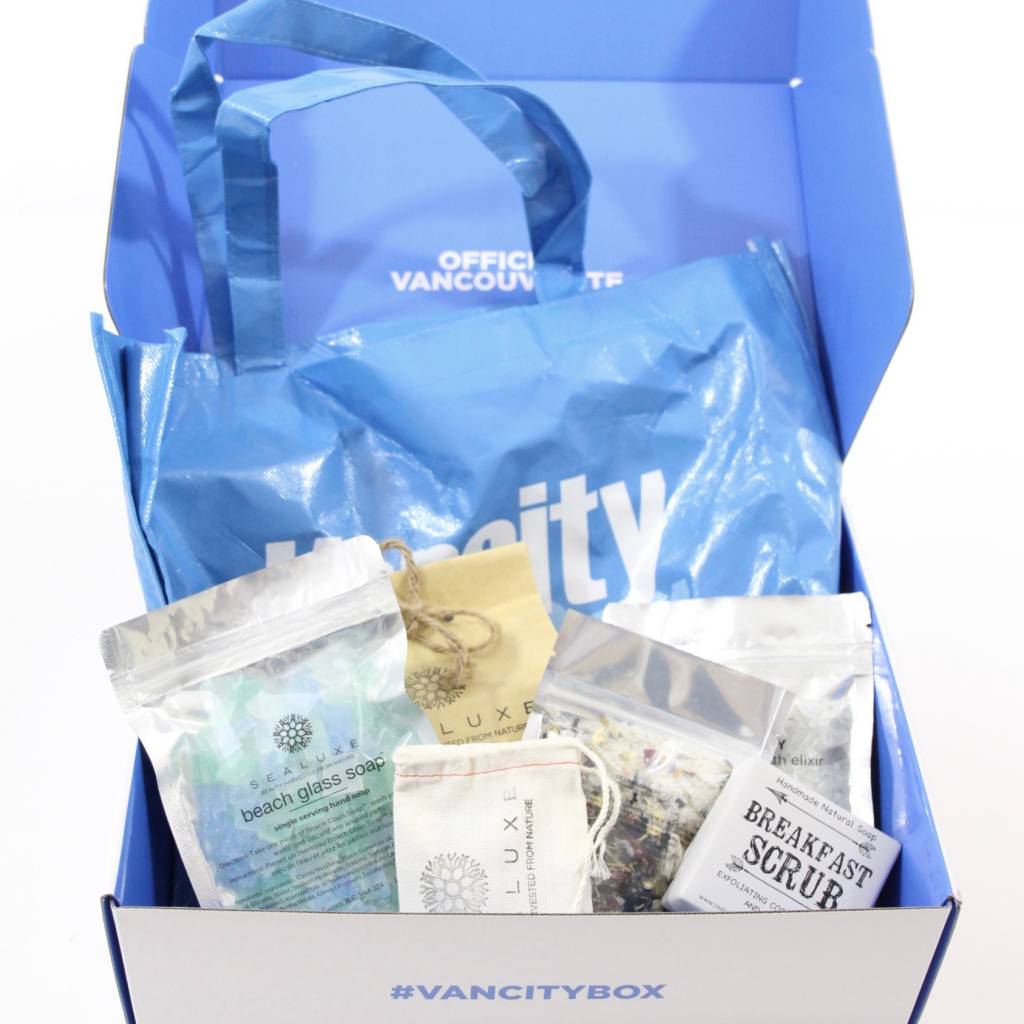 Vancity Box Review June 2016 – Vancity is still a bit of a mystery to me. I like to think I am pretty good at figuring subscription boxes out, but this one stumps me. We have received a couple really great boxes, and a couple so-so boxes. Last month's was pretty good, definitely way better than the month before, thanks to the AMAZING mug we received. I'm still holding on to the February Box though, I don't think they will ever be able to top that one.
And now for the exciting part, if you have been wanting to try this box out for yourself, here's your chance. You can enter to win a 1-month subscription to Vancity Box – CLICK HERE
If you aren't familiar with Vancity Box it is a new lifestyle subscription box that sends their subscribers a box filled with fresh new finds from around Vancouver city. This box was provided complimentary for review and may include affiliate links.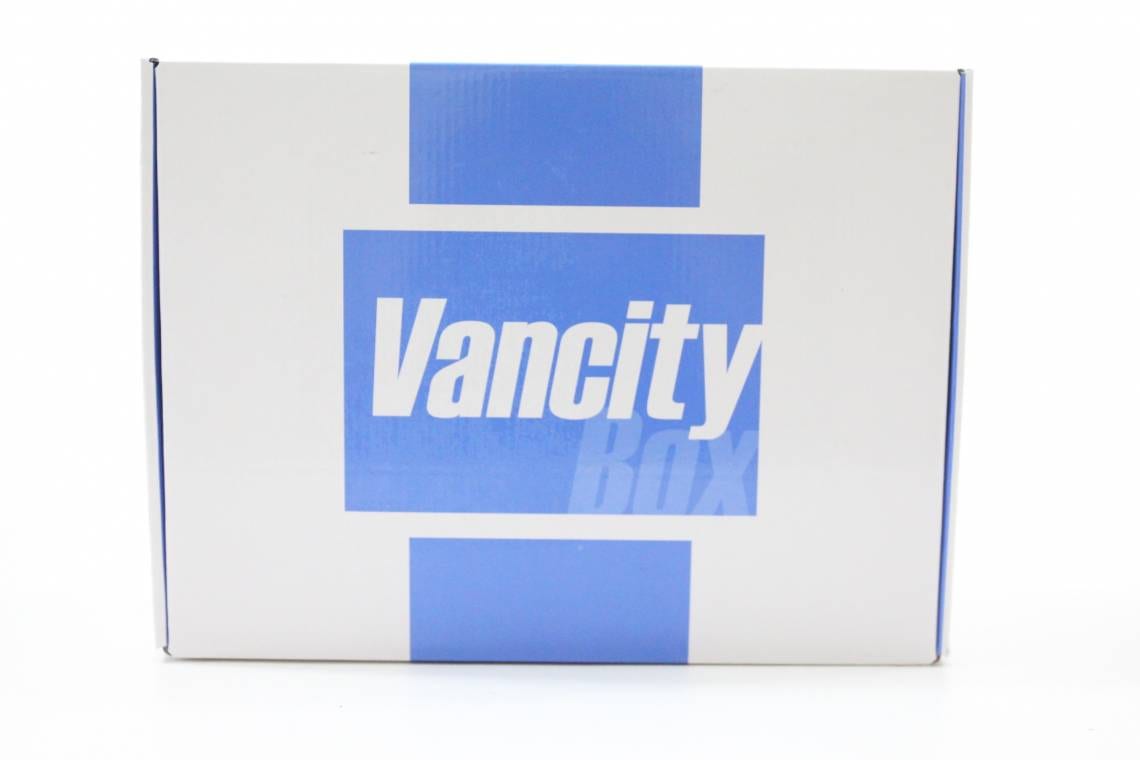 The Box: Vancity Box
Cost: $49.95
What You Get: Each month subscribers receive locally-made artisan products. 5-8 products with a value of up to $80 retail value. Soaps, snacks, drinks, handmade, knits, and much more!
Ships to: Canada
Shipping Cost: FREE
Coupon Code: Use code "AYEAROFBOXES" to get 15% off your first box – CLICK HERE
GIVEAWAY: Enter to win a 1-month subscription to Vancity Box, open to Canadian residents only – CLICK HERE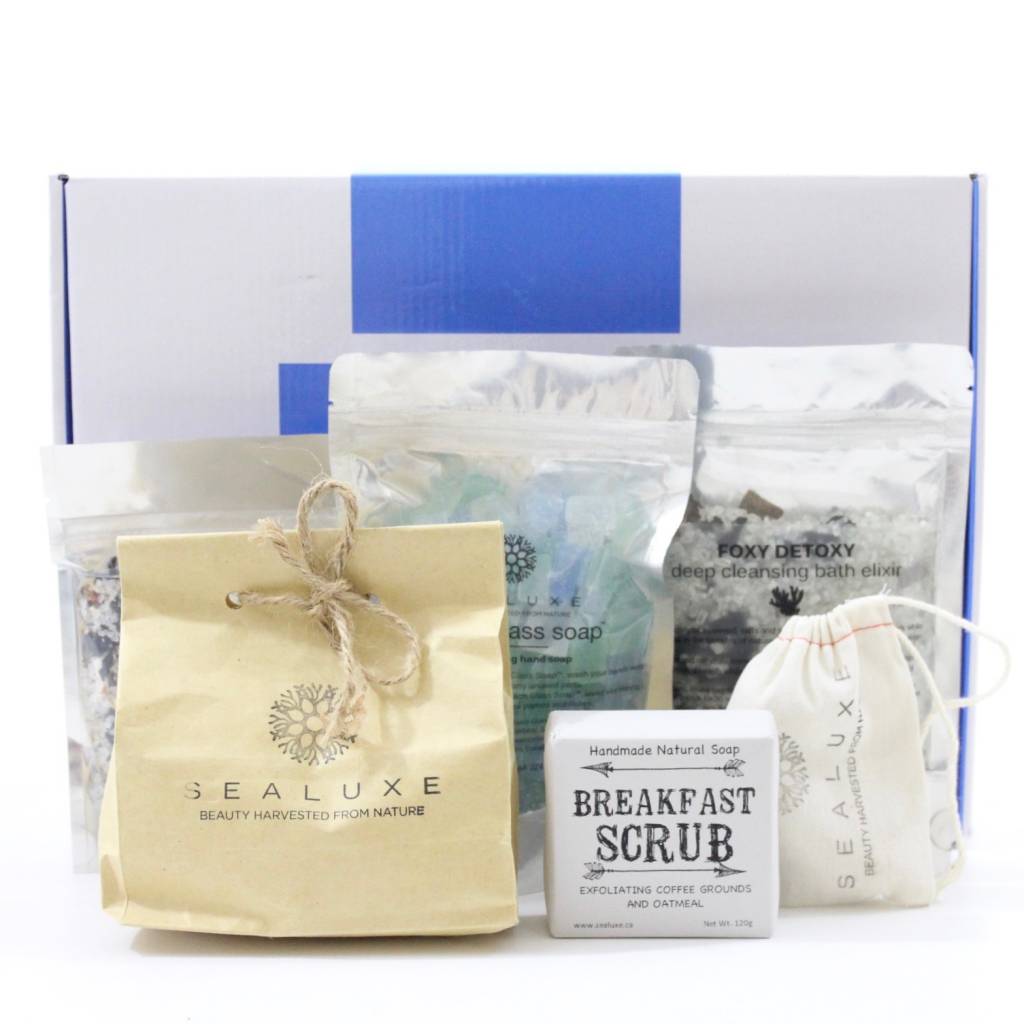 Vancity Box is a no frills, no gimmicks kind of box. They don't mess around with pretty packaging or wordy product cards. They basically just put the goods in a box and ship'em out. As much as I like the simplicity of this, it definitely makes for a lacklustre unboxing. Their website is also pretty simple, there's not a lot of info on it in regards to what they are all about. I spent some time on it today to see if I could get any insight as to the reason behind some of their brands, products, etc. I didn't find too much, so for now the box will remain a bit of a mystery…….it's like a box of chocolates……you never know what you're gonna get.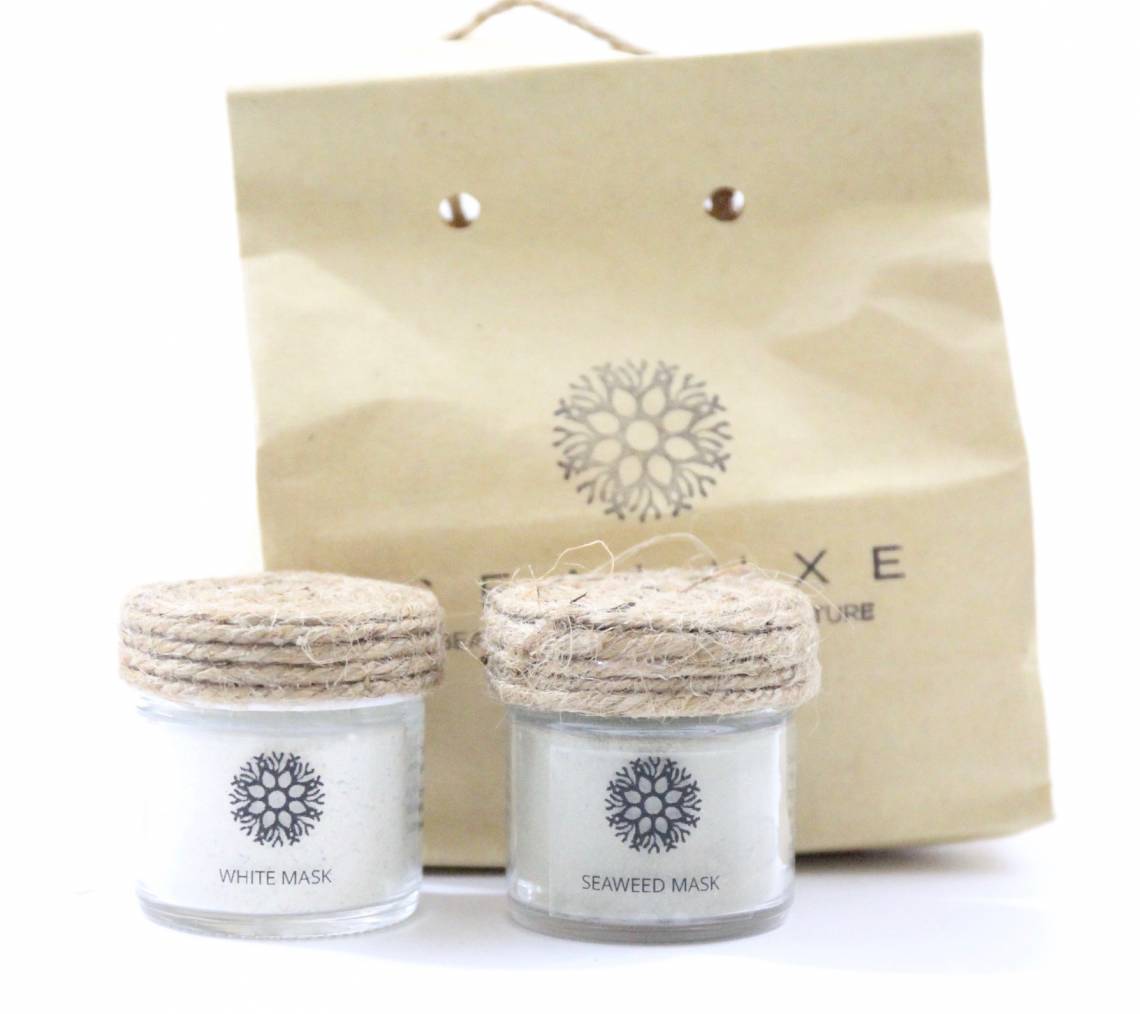 Sealuxe White Mask – Will hydrate and nourish and works well on sensitive skin. Simply add 1 tablespoon to 1 teaspoon of water and mix to a paste, apply to face, leave on for 10-15 minutes, and rinse with warm water.
Sealuxe Seaweed Mask – Exfoliate, deeps cleans and rejuventates skin. You simply add 1 tablespoon to 1 teaspoon of water and mix to a paste, apply to your face and leave on for 10-15 minutes, rinse with warm water.
I have a love/hate relationship with masks. My skin is just way too picky right now. It never use to be that way and I would use masks all the time. I am wondering if these will be any different. I tried to find a little more information on their website but it doesn't have either of these guys listed.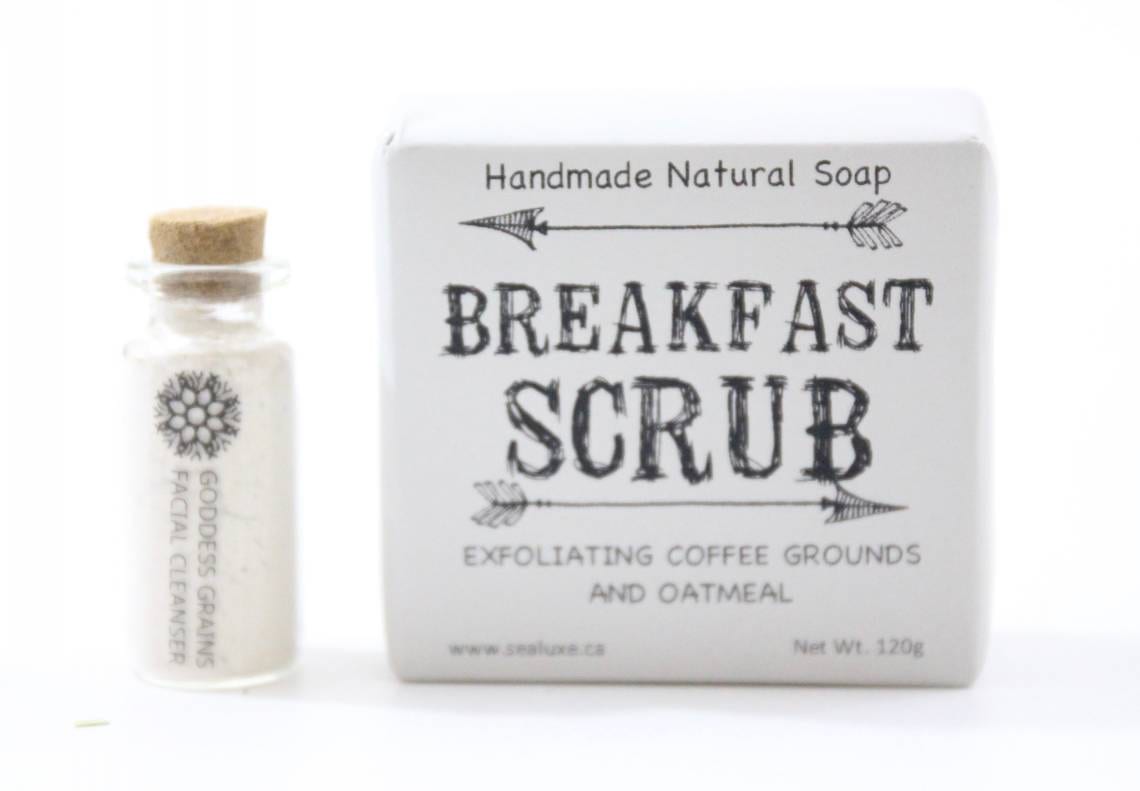 Sealuxe Goddess Grains Facial Cleanser – A daily face polisher filled with water-activated ingredients that will refine your skin's texture. Key botanicals are included to stimulate cell turnover and increase blood flow leaving you with a smoothe and healthy glow. *Most faces experince and improved look and feel on the first wash.
I'm really intrigued by the fact that most faces experience improvements after using it only once, that sounds like a pretty good return on investment if you ask me. I just wish my skin wasn't so stupidly sensitive right now as I would love to test this out. I might still try it.
Sealuxe Breakfast Scrub – Exfoliating coffee grounds and oatmeal. There are no directions on the package but I am assuming it is pretty straight forward, add water and get your wash on. I have used a few face and body products in the past that contained both of these ingredients and had great results, especially the coffee, it works wonderfully as a scrub, I actually have a coffee scrub in the shower right now and use it a couple times per week.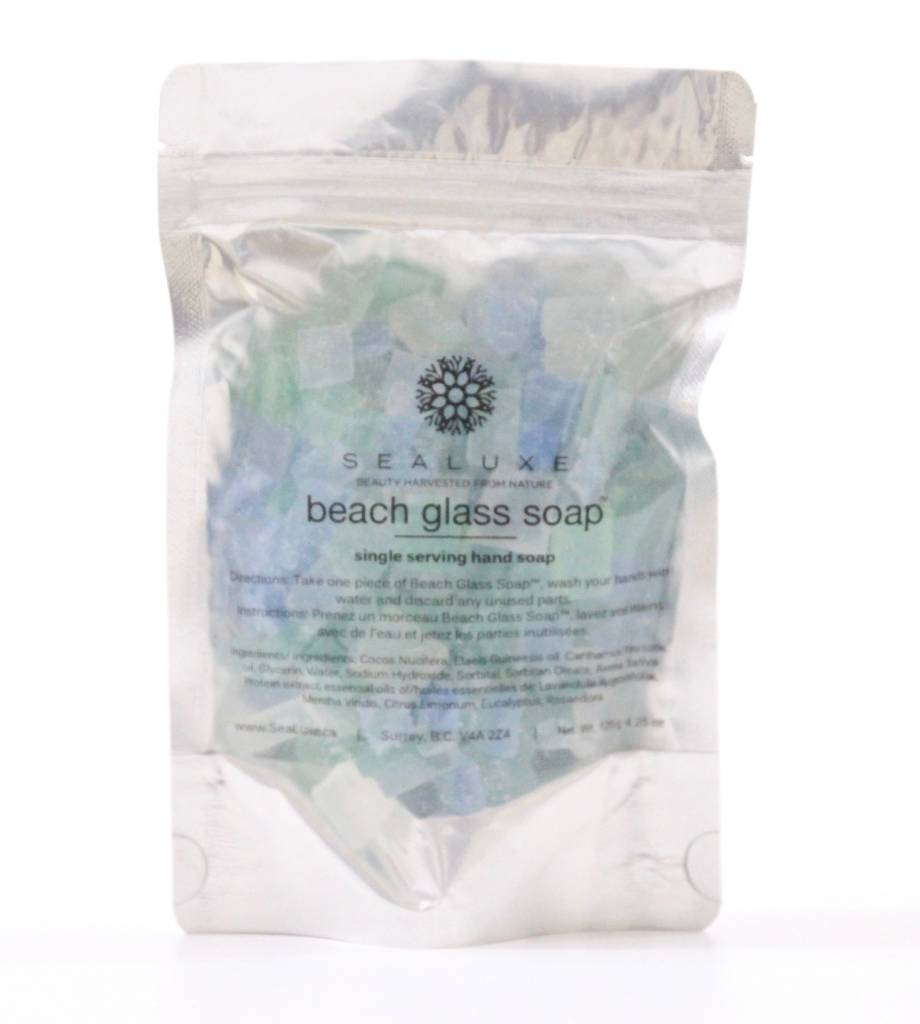 Sealuxe Beach Glass Soap – Individual single-serving hand soap. To use: Take one piece of the Soap and wash your hands as normal. If any soap is left, discard it.
This is the best idea ever! I've never seen individual pieces of soap like this before; it is genius. I will probably put these in a really cute little decorative bowl and place it in the guest bathroom. I might have to put a little note beside the bowl though, as I'm pretty sure my guests will mistake it for candy…….just joking……well maybe not really.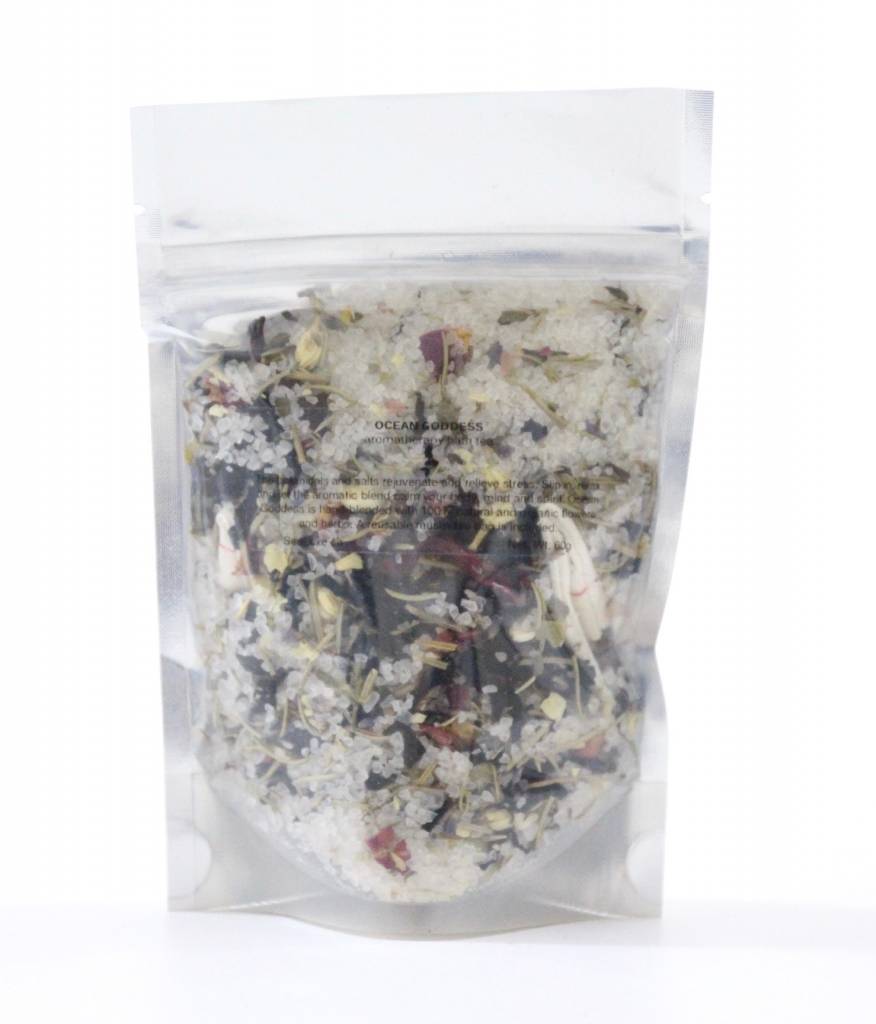 Sealuxe Ocean Goddess Aromatherapy Bath Tea – With all the benefits of seaweeds and botanicals and blended with Himalayan and sea salts, this is a favorite bathing experience to sooth tired muscles and achy joints.
Has anyone else ever used bath tea? I have received it a few times now but haven't had a chance to test it out. I like the idea of it, especially since I am obsessed with tea right now. And, one more question, do you have to put it in a stepping bag, or do you put it in the bath as is?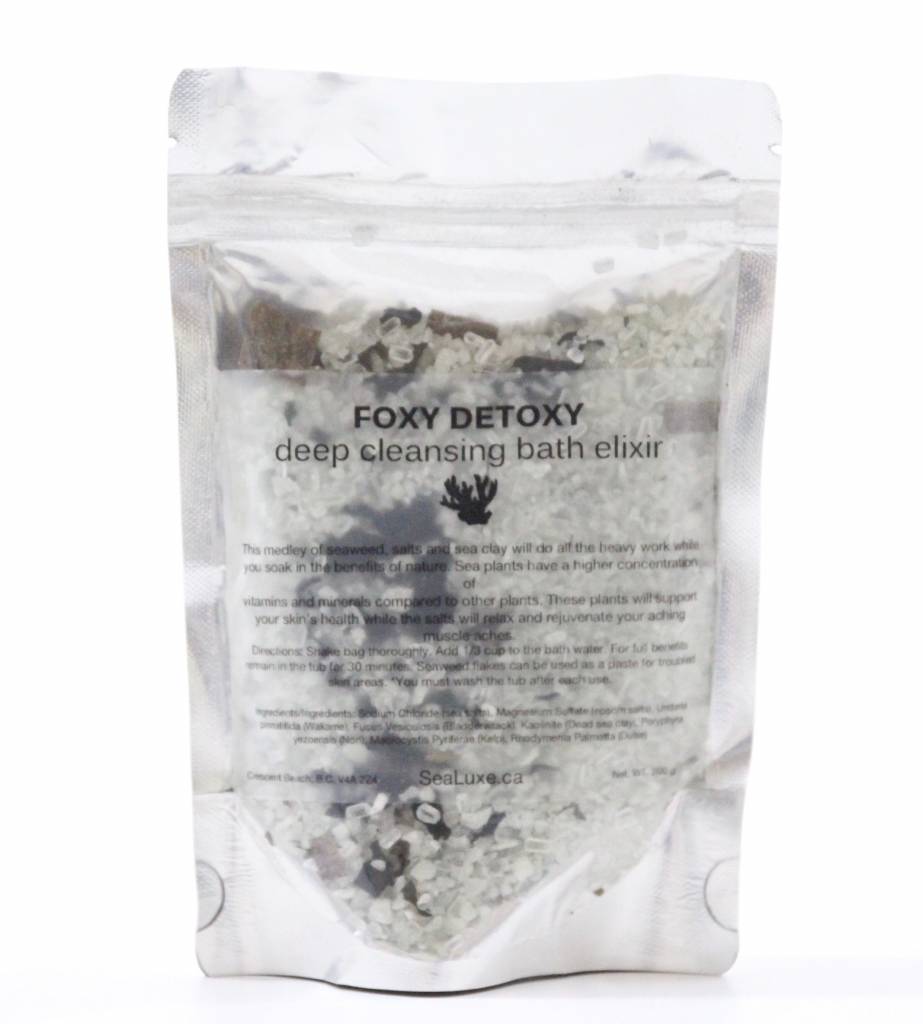 Sealuxe Foxy Detoxy Deep Cleansing Bath Elixir – This medley of seaweed, salts and sea clay will do all the heavy work while you soak in the benefits of nature. Shake bag thoroughly, add 1/3 cup to the bath water, for full benefits remain in the tub for 30 minutes.
Thoughts: Well……once again I am a bit confused by this box, but that's not necessarily a bad thing. This month they featured a single shop/brand rather than a mixture. All of our products are from Sealuxe, which makes for a bath & body themed box. I feel like sometimes we have a theme and sometimes we don't, some times we receive feminine items, and sometimes we don't. This definitely makes for a very exciting box because it is ALWAYS a surprise. I like the items we received this month because they are the kind of bath & body products I would go out and buy for myself. I am really looking forward to testing them all out, and I can't WAIT to see what they have for us next month.
Don't forget to enter the GIVEAWAY for your chance to win a 1-month subscription, open to Canadian residents only – CLICK HERE
XOXO
Explore.
Save.
Enjoy!
Sign up for a free account on A Year of Boxes to receive exclusive offers, be added to our monthly mailing list, and much more! We are always adding features to improve the experience for our users, from their valuable feedback!
Join Today!