Vancity Box Review & Coupon Code February 2016
Vancity Box is a new subscription box based in Vancouver BC. I love new subscription boxes, but love them even more when they are based in a city so close to my hometown. I'm not exactly sure when they opened their doors but think it might have been only 4 or 5 months ago. Today I am reviewing their February box.
If you aren't familiar with Vancity Box it is a new lifestyle subscription box that sends their subscribers a box filled with fresh new finds from around Vancouver city. This box was provided complimentary for review and may include affiliate links.
The Box: Vancity Box
Cost: $49.95
What You Get: Each month subscribers receive locally-made artisan products. 5-8 products with a value of up to $80 retail value. Soaps, snacks, drinks, handmade, knits, and much more!
Ships to: Canada
Shipping Cost: FREE
Coupon Code: Use code "AYEAROFBOXES" to get 15% off your first box – CLICK HERE
The theme for the February Vancity Box is "Love is in the Air" and that makes me very happy. Christmas themed boxes are my all-time favourite, but Valentine's themed boxes are a close second. I didn't do a lot of research on this box prior to receiving it so I didn't even know that they had monthly themes. So far things are looking good; a Canadian lifestyle box with a monthly theme…..yes please.
Bebe De Luxe Coconut & Oat Milk Bath – I recently received a smaller version of this milk bath in another subscription box and am SO happy to now have the full-size version. It smells like a bag of coconut flakes and who wouldn't want to bath in a bag of coconut flakes? Or am I the only one obsessed with all things coconut?
Alice & Hare Soy Candle Coconut Lime – Why is it that I freakin' love candles so much! I never, ever get sick of these things, and….this one happens to smell amazing! Coconut lime is probably one of the best combinations known to man, other than peanut butter and chocolate that is. I'm not sure if subscribers received different versions of this candle but I am really happy I got this one.
BlushFace Coffee Mug – Yes! Does Vancity Box know that I have a shelf in my cupboard dedicated to my coffee mug collection! I feel like they do because this mug is going to fit in perfectly. I feel like I need to visit this companies website and purchase a few more mugs….because this one is just too dang cute, and one can never have too many coffee mugs……or candles, or coconut.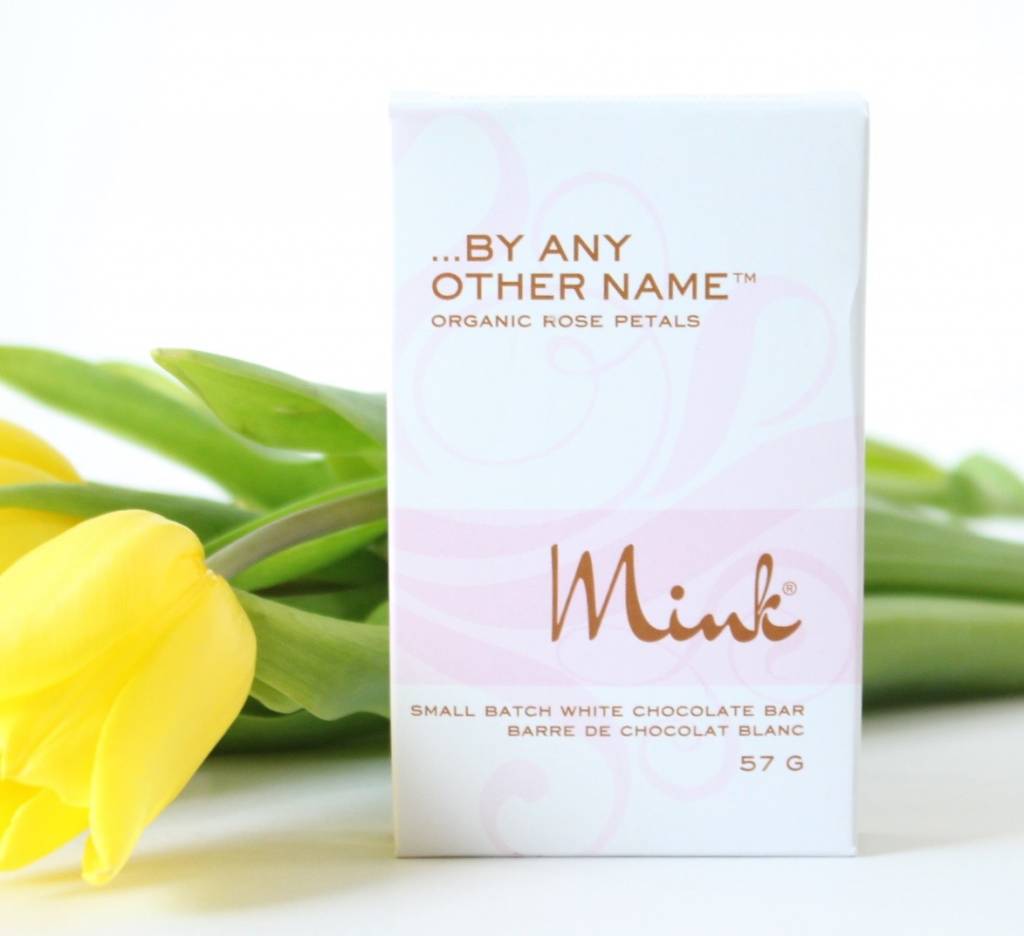 Mink Chocolate By Any Other Name – No Valentine's Day themed box would be complete without at least a little bit of chocolate. This one contains organic rose petals, I've never tried rose petal chocolate before but I'm certainly not opposed to the idea. There's no such thing as bad chocolate.
The Beautiful Project Greeting Card – Last but not least we have this cute little greeting card. I'm slightly obsessed with stationery, but you already know that. This one is super cute, and I like that it's not your typical Valentine's Day pink/red color combination.
Thoughts: Wow, this is not what I was expecting for my first Vancity Box…..it's soooo much more. The February box basically contains all of my favourite things, I feel like they curated this box specifically for me. If I could put together my own Valentine's Day present, it would contain all of these things…..and maybe some tulips. I rarely receive cute little coffee mugs in my subscription boxes, but now that I've received this one I really wish more boxes would follow suit. If I want to be super critical, the only thing I would say about Vancity Box is that they should include some sort of packing materials rather than just putting the items in an empty box, and maybe consider including a product card. Other than that I am a HUGE fan and definitely think this is a subscription box to keep an eye on. Basically, I'm really excited right now. Watch out US subscription box companies…..Canadian boxes are taking over.
XOXO
Explore.
Save.
Enjoy!
Sign up for a free account on A Year of Boxes to receive exclusive offers, be added to our monthly mailing list, and much more! We are always adding features to improve the experience for our users, from their valuable feedback!
Join Today!