Vegan Mac & Cheese – RawSpiceBar Recipe
I'm back with another RawSpiceBar recipe (meaning I use my RawSpiceBar spices to create it) and let me tell you….this is a good one!
Other than pizza, the one thing I have missed since becoming vegan is Macaroni and Cheese. I absolutely love little elbow noodles covered in powdered cheese sauce, topped with ketchup and seasoning salt. It was a comfort meal for myself and my best friend back in our college days. We would cook up a box of KD and hunker down for a night of studying or cramming. I've tried a couple of vegan recipes for the cheesy pasta over the last couple years but hadn't found a good substrate for the boxed stuff until now……..this recipe is AMAZING! I am tempted to say I like this version better than the real stuff…..and it contains no animal products…..what!!!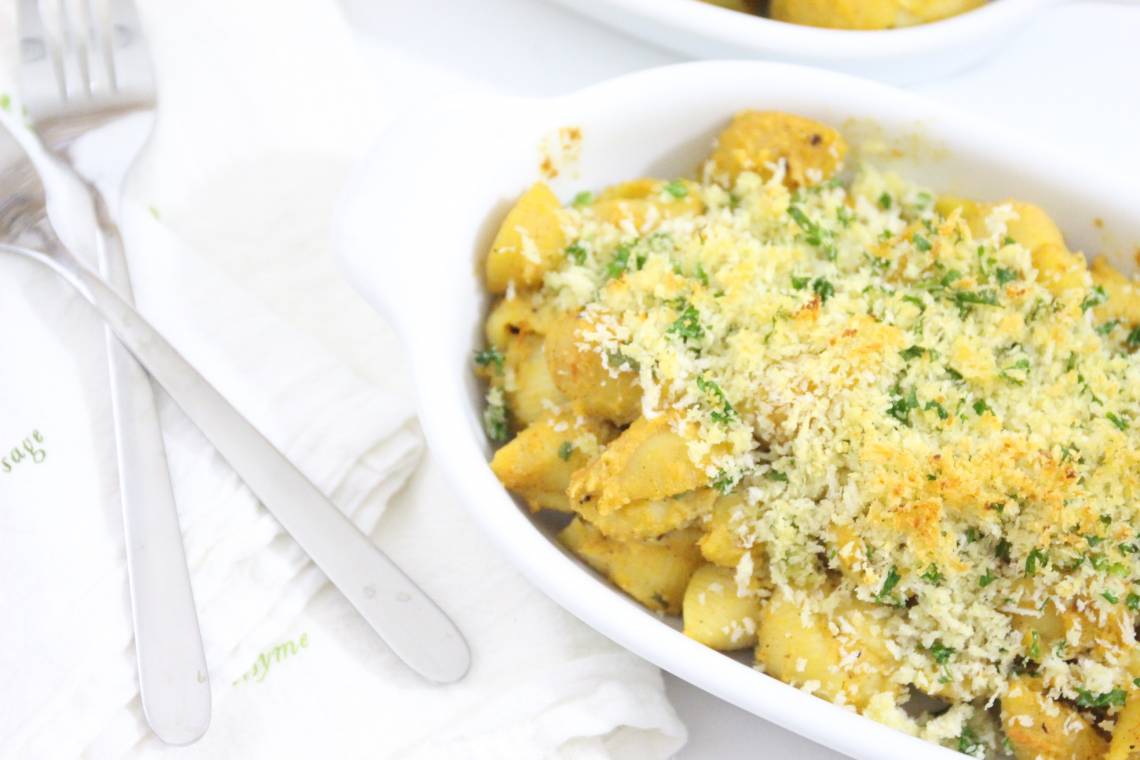 Recipe: Vegan Mac & Cheese
Ingredients:
4 cups pasta (uncooked)
2 tsp oil
1 tsp minced ginger
1/2 tsp cumin & coriander
1/2 tsp garam masala – RawSpiceBar
1/4 tsp cayenne pepper & cinnamon
1/2 small onion diced
1 clove garlic
2 medium tomatoes chopped
1/3 cup cashews
1/2 cup water
1 tsp salt
1 tsp lime juice
2 tbsp nutritional yeast
1 tbs mustard (optional)
1 1/4 cup cashew milk
pepper
Directions:
cook pasta according to instructions, set aside
heat oil over medium heat, add onion, garlic, ginger and pinch of salt, cook until translucent
add cumin, coriander, masala, cayenne and cinnamon, mix well, add tomatoes, cashews, water, salt and lime juice, bring to boil and cook for a few minutes
add mixture to blender, add nutritional yeast, and cashew milk, blend until smooth
add mixture back to skillet, add pasta, pepper & mustard, mix well, cover and let sit for 5 minutes
enjoy
Thoughts:
I used shell noodles as that is what I had on hand, but it would also be good with penne or rotini
I added mustard to mine just to give it a little kick…..I highly recommend doing this
I topped mine with panko and parsley, you could also try adding vegan sausage, peppers or fresh tomatoes
XOXO
Explore.
Save.
Enjoy!
Sign up for a free account on A Year of Boxes to receive exclusive offers, be added to our monthly mailing list, and much more! We are always adding features to improve the experience for our users, from their valuable feedback!
Join Today!