Vegancuts Beauty Box Review April 2022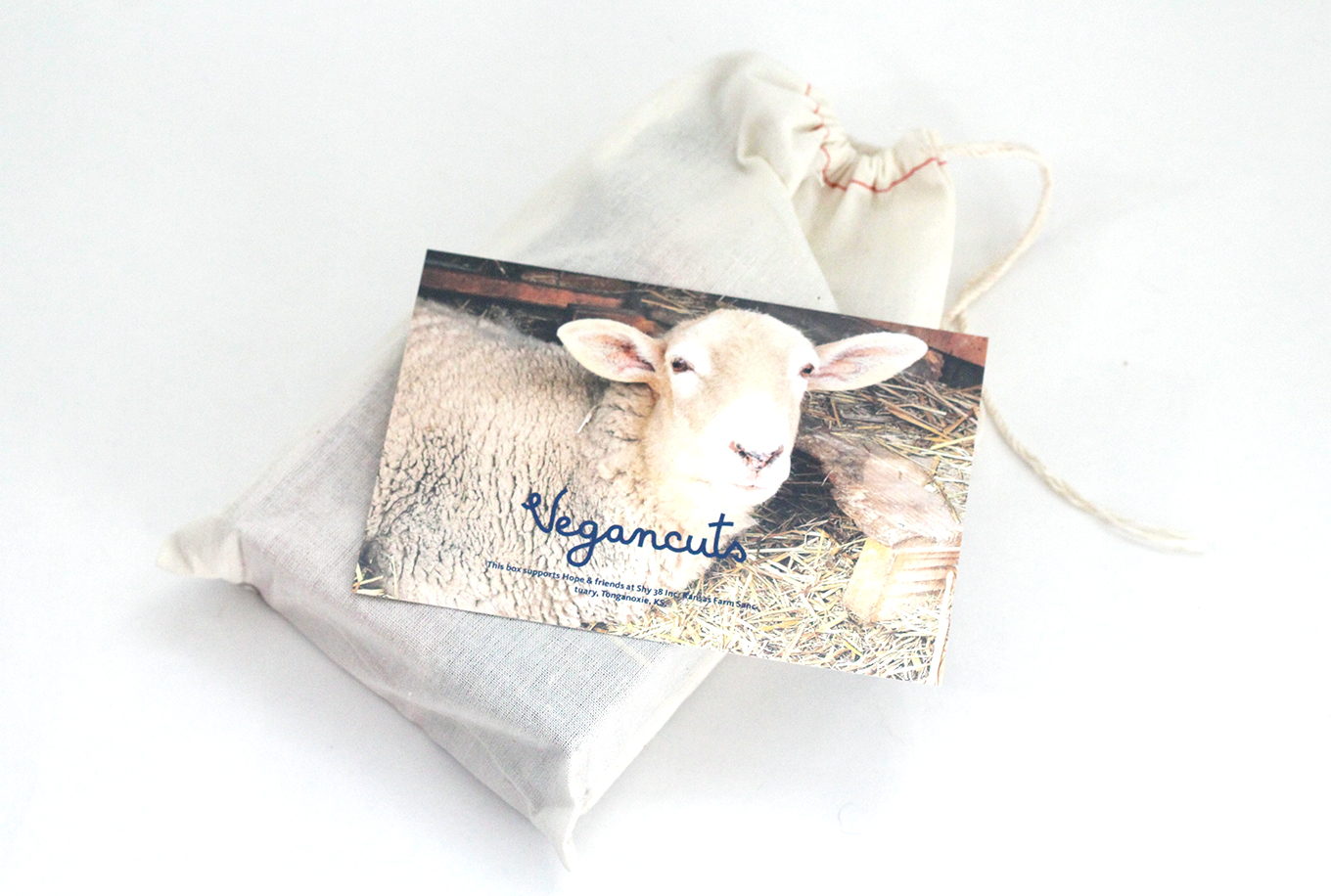 Vegancuts Beauty Box is a monthly beauty subscription that brings you the best in vegan beauty. Each box invites you to discover the best skincare, haircare, bodycare, and makeup from clean, cruelty-free brands, no bunnies harmed! They kindly sent us this box to review.
Subscription Details
There are 4 subscription plan options for the Vegancuts Beauty Box – monthly, 3 months, 6 months, and 12 months. Monthly subscriptions cost $24.95 for United States subscribers, $31.90 for Canadians, and $39.90 for international subscribers, with savings for those opting for any of the longer term subscriptions. Shipping is free for US subscribers, and included in the cost of the box for all other customers.
Each box contains 4 or more deluxe or full-sized beauty products ranging from unique cosmetics to luxurious skincare, valued at $50 or more. The expert Vegancuts curator vets each beauty brand to ensure that only clean, cruelty free, and conscious brands are included in the box. Beauty products are always vegan, paraben-free, and free of harmful chemicals.
Because I also receive the Vegancuts Snack Box, both boxes are shipped together with the beauty box items kept separate in a reusable linen pouch. I love that the boxes ship together to save on shipping costs and also on extra packaging materials!
The theme for April is "Spring into Sustainable Skincare". Let's take a closer look at all the items.
Dr. Eve_Ryouth Vitamin C Night Moisturizer
"This deeply hydrating moisturizer aims to brighten uneven skin tone and re-plump tired, dehydrated looking skin. Apply a pea-sized amount of the cream on cleansed face, neckline, and neck in the evening."
This is a new to me brand. I regularly use skincare with vitamin C for its brightening properties, and am so excited to give this moisturizer a try.
Piper Wai Mini Scented Body Wash Chamomile and Ginger
"A calming body wash, made with moringa oil, chamomile, and ginger essential oils that not only cleanses, but also hydrates the skin. Lather with your favorite eco-friendly sponge. Made in sustainable aluminum that creates 45% less emission than a glass bottle."
All those ingredients together sound amazing! This body wash does have calming and soothing effects when used. I do prefer scented products, so the only negative for me is that the scent is really mild, and almost undetectable to me.
Lunalis Skin Revival Clay Mask
"This deep penetrating mask targets dirt, dead skin cells, and excess oil, helping to promote a clearer and brighter complexion. Apply a thin layer to clean, dry skin in the morning or at night. Leave mask on for 10 minutes. To remove, rinse face with warm water. Gently apply wet washcloth to wipe skin clean."
I have enlarged pores and love a good clay mask to help with that. This mask looks and sounds amazing, and couldn't have arrived at a better time because I am almost out of my current mask. Will be using this when I run out of my current mask!
Three Ships Purify Cleanser
"A gentle, extra hydrating, alcohol-free cleanser that scrubs away build-up and replenishes your skin's natural moisture barrier. Apply 2-3 pumps to wet face, massaging in circular motions. Rinse off thoroughly and pat the face dry."
I am really enjoying this. It is gentle and non-stripping, and works great as a second cleanser.
Bars Over Bottles Nourishing Shampoo Bar
"A deep cleansing and nourishing shampoo bar leaving your hair soft, silky and shiny. Apply the bar on damp hair directly onto the scalp, working the lather in circular motions until the desired amount of foam is achieved. This package saves up to 2 plastic bottles."
I have never tried clay in shampoo before, so curious to see how it works. Also, this shampoo bar smells amazing!
Vegancuts Beauty Box Review April 2022 – Final Thoughts
Love the varied selection in this month's Vegancuts Beauty Box with skincare ranging from cleanser, mask, to moisturizer, and also body care products like body wash and shampoo. I am most excited for the shampoo bar and face cleanser. Really enjoy discovering and trying out all these new-to-me products and brands! It's a great added bonus that they are all vegan and cruelty-free as well.
Toby & Rocket – http://www.tobyandrocket.com