Vegancuts Snack Box Review August 2022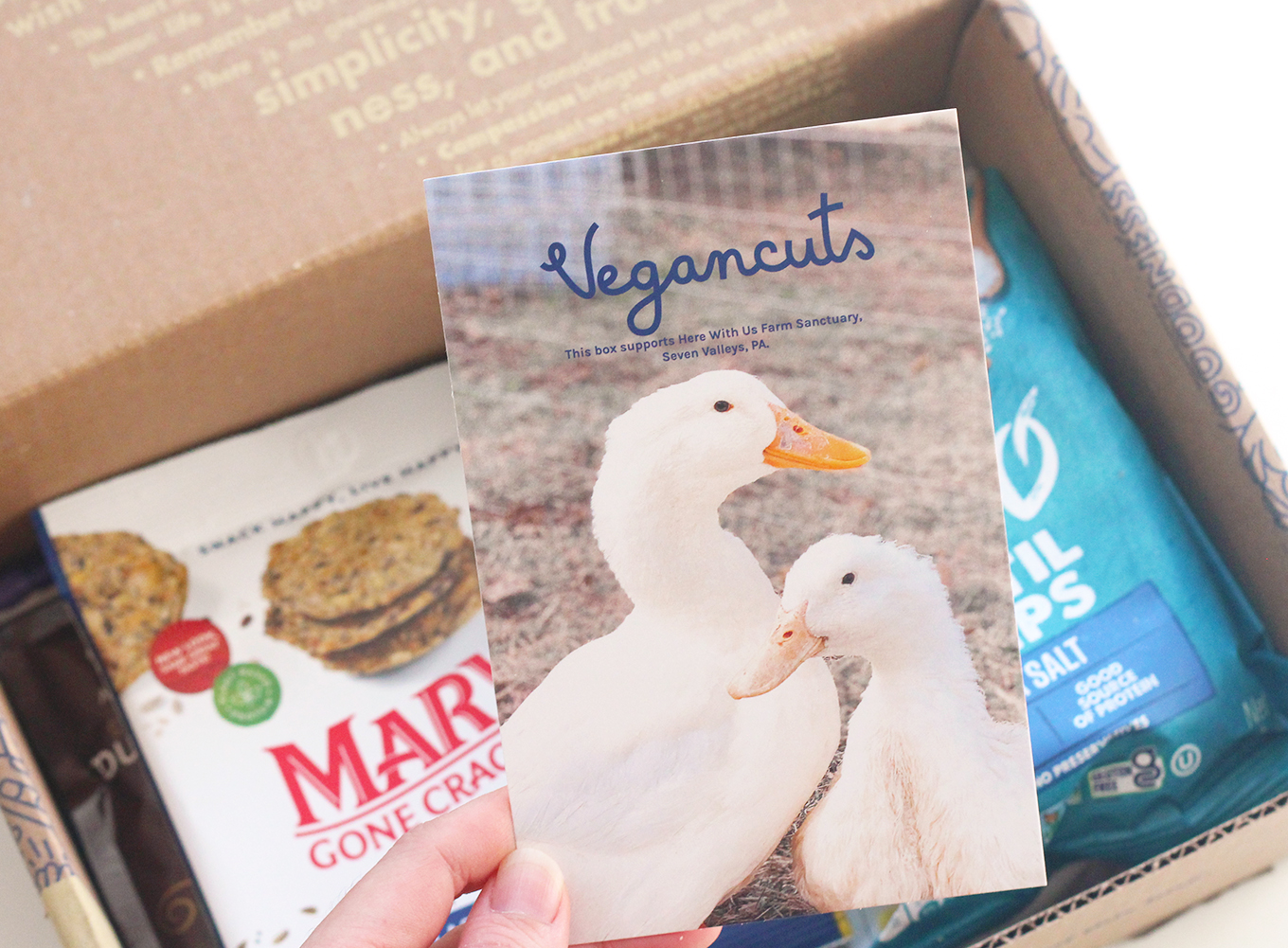 The Vegancuts Snack Box is a monthly subscription that brings you the best vegan snacks, meal items, and drinks. Each box is packed to the brim with sweet and savory vegan snacks to help you discover the best in plant-based living. They kindly sent us this box to review.
Subscription Details
There are 4 subscription plan options for the Vegancuts Beauty Box – monthly, 3 months, 6 months, and 12 months. Monthly subscriptions cost $27.95 with savings for those opting for any of the longer term subscriptions. Shipping is free for US subscribers, $6.95 for Canada, and $14.95 for International subscribers.
Each box contains 10 or more vegan food products such as chips, cookies, sodas, and tea. The expert Vegancuts curator selects food products that not only are made with healthy ingredients, but also on the cutting edge of the latest vegan trends. Vegancuts boxes are about 80% gluten free and include many snacks that are non-GMO project verified and certified organic.
This month's Vegancuts snacks are chosen with a Back to School theme:
"Whether it was back to school or back in the office, these 10 snacks made packing your kids or your own lunch a breeze. We had some better-for-you options with Toodaloo's Trail Mix and Maxine's Heavenly Almond Chocolate Chunk Cookies. In the salty arena, we included South African grown macadamia nuts, lentil chips, and super seed crackers. There was a snack for just about every craving in this box and we hope they added to your late summer weekend adventures and helped streamline your Monday-Friday routine."
Let's take a closer look at everything in the box.
Toodaloo Turning Heads Trail Mix
"Delicious superfood-packed trail mix that is the perfect grab n' go snack."
This is a yummy trail mix that contains nuts, chocolate, and coconut. It also has skin health supporting ingredients like hibiscus, sea buckthorn and white rose.
Artisana Organics Cashew Cacao Spread
"Decadent, drool-worthy chocolate spread. Try it on toast or straight from the pouch!"
If you love Nutella but are looking for a vegan or palm oil free alternative, then this is it! I loved it on my toast.
Munk Pack Almond Butter Cocoa Chip Granola Bar
"Keto-friendly, low-sugar granola bar that is kid and adult approved."
This is a tasty chocolatey granola bar. I love bars like this for a quick late afternoon snack.
Bakery on Main Monster Cookie Granola
"Mouthwatering gluten-free granola perfect for a quick breakfast or midday snack."
If you are a Vegancuts subscriber, this brand will be familiar to you. Bakery on Main's granola packs are frequently included in this box. Of the flavours I have tried, this one is up there among my favourites. I enjoy these sprinkled over oatmeal.
Joolies Dates
"A fun packable snack."
I don't really enjoy eating dates as is, but love using them as a sugar alternative when baking.
House of Macadamia Roasted Macadamia Nuts with Namibian Sea Salt
"These South African grown macadamia nuts are the ultimate salty, buttery combo."
These are so good! Plain salted nuts are one of my favourite snacks, and these are roasted perfectly with the right touch of salt for flavour.
Maxine's Heavenly Cookies Almond Chocolate Chunk Cookies
"Soft crave-worthy cookies that are only sweetened with dates and coconut sugar."
These soft, nutty cookies are absolutely yummy! I loved it paired with a good cup of coffee.
Kibo Lentil Chips Sea Salt
"Enhance any packed lunch with these protein and fiber lentil chips."
I have tried a couple of different flavours of this now, and really enjoy this lightly salted version.
The Daily Crave Veggie Straws
"Enjoy these salty straws either on their own or dip in your favorite plant-based spread."
These taste just like the big bags of veggie straws my husband likes to pick up at Costco. I actually never got to try this personally because my husband grabbed it as soon as he saw this in the box LOL.
Mary's Gone Crackers Classic Super Seed Crackers
"Mary's Gone Crackers are jam packed with fiber and plant-based omega-3s."
These have a really great texture from all the nuts and seeds.
Final Thoughts
This month's Vegancuts Snack Box is my favourite one yet! Usually there will be at least one or two misses, but this month I absolutely enjoyed everything. My favourites are the Maxine's Heavenly Cookies and dry roasted macadamias, while my husband's favourite is the Veggie Straws. I really enjoyed trying everything and being introduced to a selection of delicious snacks.
Toby & Rocket – http://www.tobyandrocket.com