Wantable Review April 2021
Wantable is a personal styling service that uses a combination of expert stylists and technology to handpick apparel or active gear based on your budget, size and style. They kindly sent us this box for review.
Wantable is my go-to fashion subscription. I absolutely love it, and thanks to my monthly deliveries my wardrobe has never looked better. I especially love their limited edition edits of which they release 1-3 times per month. Today we are having a look at my regular monthly delivery, and while it's not my favorite box, it features some of their new styles for Spring which will give you a good idea of what they have to offer.
Subscription Details
CHOOSE YOUR EDIT: Select the Style, Active or Men's Edit and take the quiz. They'll send the perfect pieces based on your unique needs. Your $20 styling fee is applied towards items you buy.
YOUR EDIT ARRIVES: Take five days to try on seven items at home. Pay only for what you love, return/exchange the rest.
FREE RETURNS & PICK-UP: Enjoy free shipping with free drop-off/pick-up for returns. Zero commitment—update your Edits at any time.
Here's a closer look at my April Wantable Style Edit…
Thread & Supply Tank
This tank is very comfortable and very versatile. The eucalyptus color goes with almost anything, and the longer length means I can wear it with leggings. This is a good wardrobe basic.
THIS IS A KEEPER!
Thread & Supply Shorts
How adorable are these little shorts?! Typically I prefer to wear pants, but it gets quite hot where I live so I need to have shorts on hand just in case. I'm not totally sure how I will style these yet, probably with a simple white or black tank, but the gingham pattern is just so darn cute that I have to keep them.
THESE ARE KEEPERS!
DEX Knit Dress
Unfortunately this dress is a miss for me. I will have to update my style profile as this will be the 2nd "dressy" dress that I have received. If I still had my office job I would have loved this but my casual lifestyle calls for super casual dresses. Ones that I can wear with sneakers:)
THIS IS A RETURN!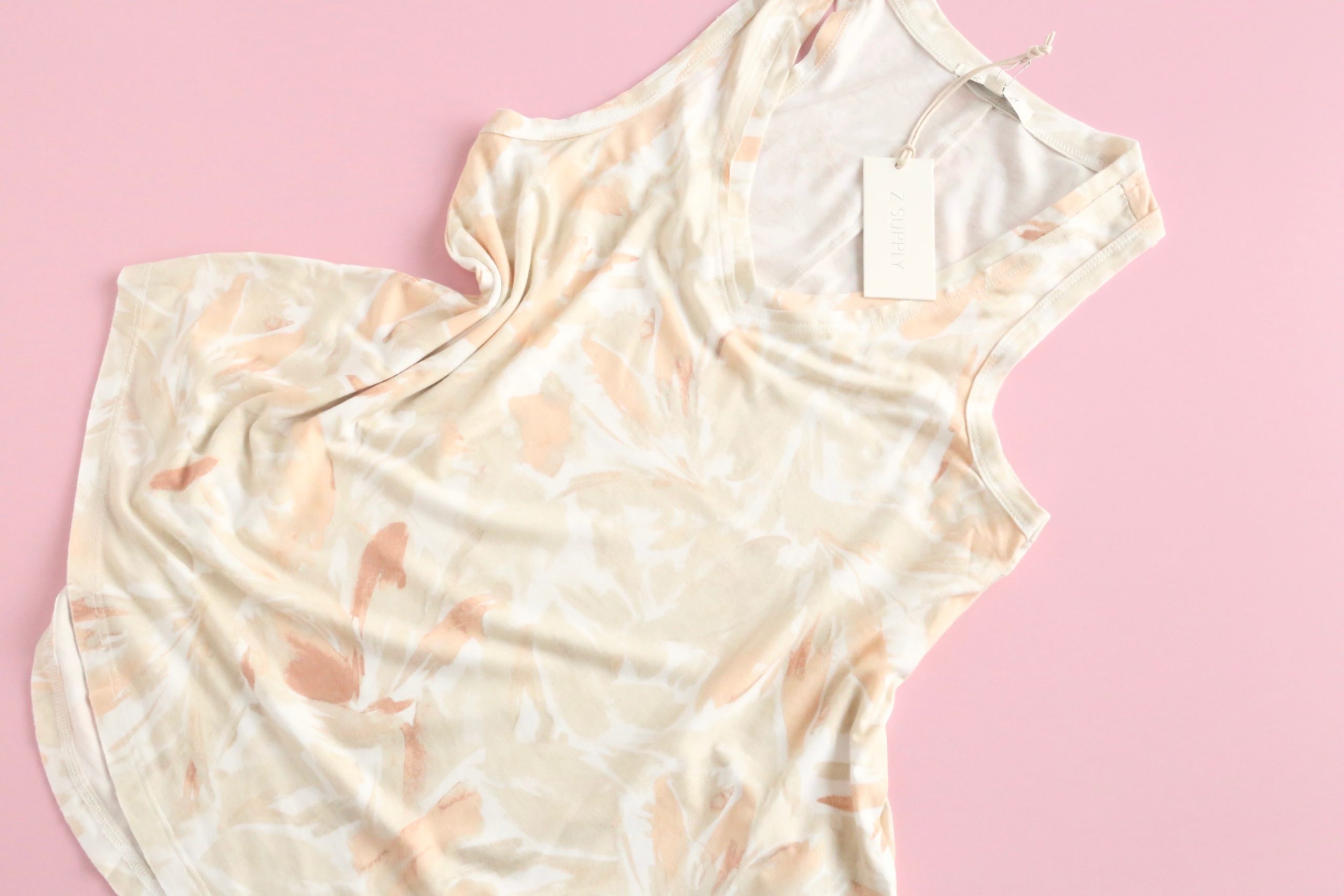 Z Supply Tank
This cute little floral tank is something I want to love, but I'm not sure if it is something I would wear. I can't even really pinpoint what it is that I don't like. It might be the pattern, or it might be the swing style. But I do think it is very cute.
THIS IS A RETURN!
Hem & Thread Bomber Jacket
This bomber jacket is super cute and super fun. I love the striped detail around the color and cuffs, and I love the boxy fit. Unfortunately it fits quite big and I kind of get lost in it. I received size small and when it comes to jackets I typically need x-small.
THIS IS A MAYBE!
Warp+Weft Bootcut
Eeek! I love these jeans! I was hoping for a pair of bootcut jeans and here they are. I'm also happy to report that they fit me perfectly, they are super comfortable, they have great stretch, and the length is perfect for sneakers. Now I just need to figure out how to style them. Because right now I have no clue.
THESE ARE KEEPERS!
Hem & Thread Crop Pants
These fun little cropped pants are just a little too far out of my comfort zone and sadly they have a slight defect. One leg is noticeably longer than the other so even if I wanted to wear them (which I was kind of leaning towards) I wouldn't be able to because the length difference would bother me.
THESE ARE A RETURN!
Wantable Review April 2021 – Final Thoughts
My April Wantable delivery was a bit of a miss. I received a few really great pieces and a few pieces that are just not my style. But that certainly doesn't take away from the fact that I LOVE this subscription. It's just a reminder to update my style notes for my next box. I will let my stylist know what worked and what didn't work in this month's box and I know she will nail it next time because until now my boxes have been amazing. The jeans were definitely the highlight of the box and I'm unbelievably excited to wear them. And even though I won't be keeping everything in the box it still allowed me to try on some new styles and learn what I like and what I dislike. It was still a win in my books:)
-AYOB Sarah