Wantable Review: Home for the Holidays Edit
Wantable is a personal styling service that uses a combination of expert stylists and technology to handpick apparel or active gear based on your budget, size and style. They kindly sent us this box for review.
One of the things I LOVE about Wantable is the fact that they release limited edit edits from time to time. I recently reviewed The Cozy Edit, which was AH-MAZING, and today I get to review their Home for the Holidays Edit. I believe it is still available and if you live in the US I would highly recommend it. This limited-time Style Edit has everything from cozy outfits for at-home celebrations or dressy pieces for online festivities.
Subscription Details
CHOOSE YOUR EDIT: Select the Style, Active or Men's Edit and take the quiz. They'll send the perfect pieces based on your unique needs. Your $20 styling fee is applied towards items you buy.
YOUR EDIT ARRIVES: Take five days to try on seven items at home. Pay only for what you love, return/exchange the rest.
FREE RETURNS & PICK-UP: Enjoy free shipping with free drop-off/pick-up for returns. Zero commitment—update your Edits at any time.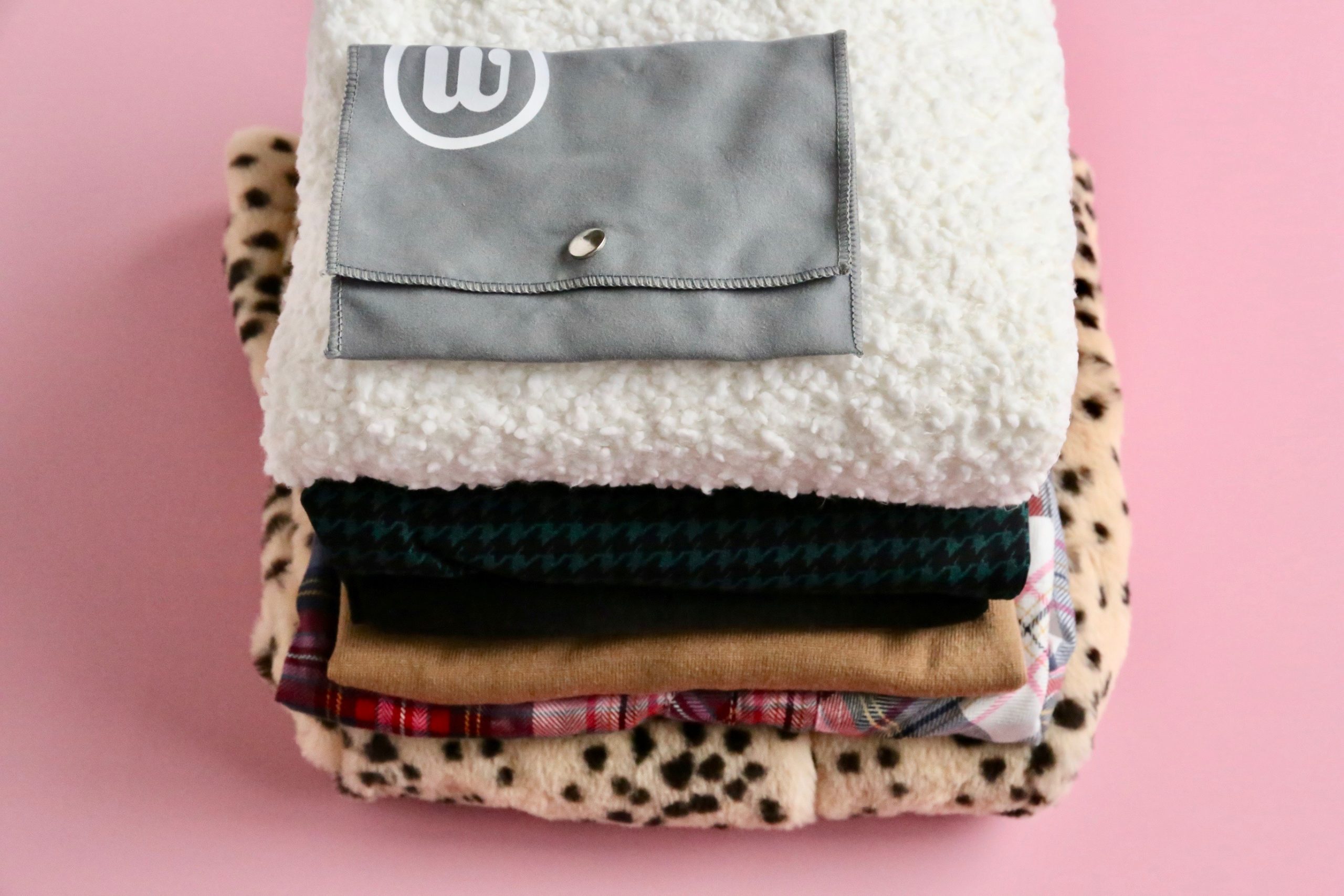 Here's a closer look at the Wantable Home for the Holidays Style Edit my stylist put together for me……
Houndstooth Pant
These pants are SO out of my comfort zone but so totally awesome. They are super stretchy and so comfortable. The only problem is they are one size too big. I'm actually kind of sad because my wardrobe is in need of something like this. But let me tell you, if I could return these for an x-small I would in a heartbeat.
These are a RETURN!
Charley Plaid Top
Plaid is my go-to. I was beyond excited to see this top in the box because I feel like it screams "home for the holidays". The color combo is very festive, the material is soft, and the fit is perfect. Plus, there are so many ways to wear a plaid top like this. You can dress it up, dress it down, and it can even be a lounge piece.
This is a KEEPER!
Stevie Straight Jeans
Jeans are always a tough item to order online. So far I've had pretty good luck with most of the jeans in my Wantable boxes and these are no exception. They fit great, I love the color and I love the style. Plus, they go perfectly with all the tops in my Home for the Holidays box. I can wear these with the plaid top, turtleneck, and the popcorn pullover.
These are a KEEPER!
Long Sleeve Turtleneck
This turtleneck is such a classic! The color is absolutely perfect, as is the fit. I feel like every wardrobe needs a top just like this. I'm actually thinking I should have had this in my wardrobe long before now. I am going to pair this with the Stevie jeans and the fuzzy vest from my September box.
This is a KEEPER!
Popcorn Bubble Sleeve Pullover
Eeek! This popcorn pullover is everything! Just like the houndstooth pants, it is way out of my comfort zone but at the same time it is so good! I love the shorter length and the bubble sleeves. It's the perfect holiday piece and pairs perfectly with the Stevie jeans.
This is a KEEPER!
Aster Aniaml Faux Fur Jacket
This gorgeous animal print jacket is the last piece I pulled out of the box and I may have squealed with delight. It is such a fun piece and it is so unlike anything I currently have in my closet. I was a little worried at first as it looked like it might be one size too big, but I tried it on over the popcorn pullover which is a little bulky and it fit nicely. This is another piece perfect for the holidays.
This is a KEEPER!
Triple Layer Necklace
Lastly we have a gorgeous triple layer gold necklace. It's the only item in the box that doesn't fit my style preferences but with that being said it is a very pretty piece.
This is a KEEPER!
Wantable Review: Home for the Holidays Edit
I can't even begin to describe how much I have been loving my Wantable edits. This is easily one of my favorite boxes, probably even in my top three. My wardrobe has gotten a much-needed makeover the last couple months and I am no longer living in leggings and sweatshirts. But let's talk about the Home for the Holidays edit specifically. I'm tempted to say I love it as much as I loved the Cozy Edit and that right there says a lot. My stylist did an amazing job. She provided me with some low-key casual pieces as well as a few trendy pieces that I never would have picked out on my own. It's the perfect balance. The only item I'm not keeping this month are the houndstooth pants but that's only because they are one size too big. This continues to be one of the boxes I look forward to the most, and one of the boxes I would recommend without hesitation. I can't wait to see what themed edits they come out with next.
-AYOB Sarah