Wantable Review & TRY-ON March 2021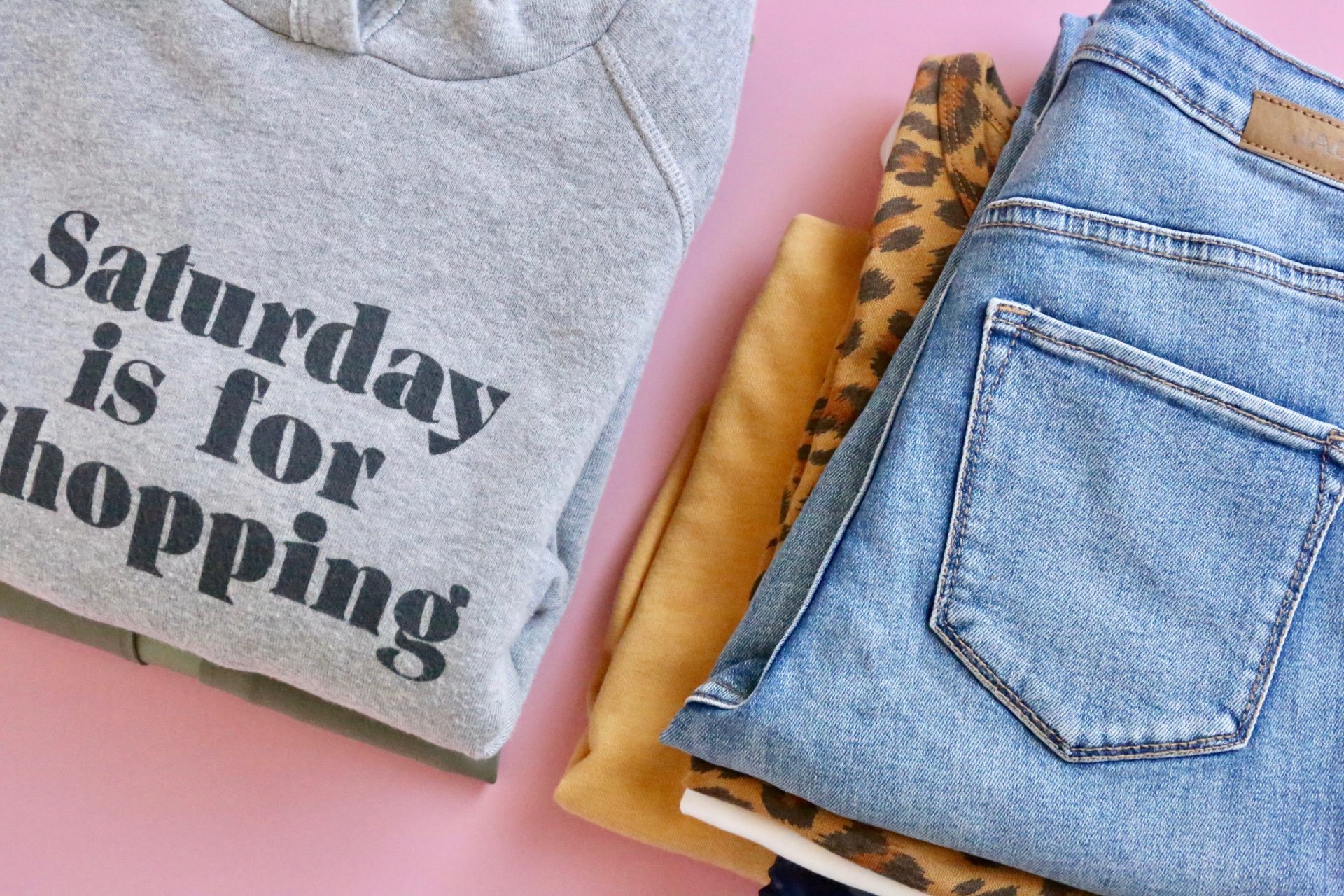 Wantable is a personal styling service that uses a combination of expert stylists and technology to handpick apparel or active gear based on your budget, size and style. They kindly sent us this box for review.
Have I told you how much I am LOVING my Wantable Style Edits? I'm sure I have but I feel the need to mention it in every review. Like a broken record, I just want to get my point across, I am in LOVE with Wantable. I can't even tell you how nice it is to have a box of clothing delivered to your door. No need to go to the mall. And, they always send me items I wouldn't have been abel to find on my own, so that right there is reason enough to subscribe. I'm also one of those girls who loves putting on a new outfit. Having a bad day? Pull out those new jeans and cute new top. A great outfit always makes me feel better.
Subscription Details
CHOOSE YOUR EDIT: Select the Style, Active or Men's Edit and take the quiz. They'll send the perfect pieces based on your unique needs. Your $20 styling fee is applied towards items you buy.
YOUR EDIT ARRIVES: Take five days to try on seven items at home. Pay only for what you love, return/exchange the rest.
FREE RETURNS & PICK-UP: Enjoy free shipping with free drop-off/pick-up for returns. Zero commitment—update your Edits at any time.
Here's a closer look at my March Wantable Style Edit…
Scuba Knit Jacket – Maison d'Amelie
I'm starting things off with one of my favorite items in the box. This Scuba Knit Jacket is ALL the things. I love the fabric, I love the length, I love that it has a hood and I love the color. It's very versatile and perfect for Spring. And for some reason, the moment I pulled it out of the box I felt the need to pair it with the navy tie-dye leggings below….
THIS IS A KEEPER!
Seamless Leggings – Bagatelle Collection
Typically I prefer black over navy but I am in love with these leggings. They are unlike anything I currently own and they are SO comfortable!!! I love the pattern and I love the high-waist. I immediately wanted to pair them with the white tee and scuba jacket. I think it makes the cutest (and most comfortable) outfit. I can also pair them with the grey sweatshirt.
THESE ARE KEEPERS!
White T-Shirt – Gentle Fawn
My wardrobe is seriously lacking cute layering tees so this item is much appreciated. It goes perfectly with the leggings or jeans but I can also wear it with pretty much everything else in my wardrobe. The fit is perfect and the material is soft.
THIS IS A KEEPER!
Sweatshirt – Project Social T
I wish you all could feel this sweatshirt. It is unbelievably soft and oh-so comfortable. I love the way it looks with both the leggings and the jeans. And, I'm a huge fan of cute sweatshirts. It fits my style preferences perfectly.
THIS IS A KEEPER!
Crop Sweatshirt – Z Supply
I completely forgot how much I love mustard yellow until I saw this crop sweater in my box. It's such a great color and a nice change from my typical black, white and grey wardrobe. It has a cropped fit but it's not too short (which I appreciate).
THIS IS A KEEPER!
Animal Print Tee – Alternative
Eeek! How cute it this animal print tee?! I've been wanting a top like this for the longest time. I'm a huge fan of animal print as it's just so fun and versatile. The t-shirt itself fits me perfectly and it's very comfortable. This is a great piece for the warmer months ahead. I can see myself wearing this a lot!
THIS IS A KEEPER!
Viola Skinny – Jag
Lastly we have a pair of super cute skinny jeans. I would have been sad if I didn't receive a pair of jeans, in a perfect world I would receive them in ever box (which I pretty much have). These ones are super cute but they are a tad big. Still wearable, and I still love the way they look. Comfortable and relaxed.
THESE ARE KEEPERS!
Wantable Review & TRY-ON March 2021 – Final Thoughts
Oh my goodness. I am so in love with my March Wantable Style Edit. Once again my stylist has done an amazing job! She always manages to send me items I have on my wish list, like the animal print tee for example. And I really appreciate the fact that she sent me pieces that can be worn together. I can wear all of the tops with the jeans and I can wear three of the tops with the leggings. I also really appreciate the layering piece. My March selection has a cozy, casual vibe going on and I love it!
-AYOB Sarah