Wantable Review & TRY-ON October 2021
Wantable is a personal styling service that uses a combination of expert stylists and technology to handpick apparel or active gear based on your budget, size and style. They kindly sent us this box for review.
My October Wantable delivery is here and it is FULL of beautiful Fall pieces. I am in love with the colors, patterns and fabrics. My stylist really did an amazing job with this month's selection. She is getting to know me very well and I LOVE that she embraced the season!
Subscription Details
CHOOSE YOUR EDIT: Select the Style, Active or Men's Edit and take the quiz. They'll send the perfect pieces based on your unique needs. Your $20 styling fee is applied towards items you buy.
YOUR EDIT ARRIVES: Take five days to try on seven items at home. Pay only for what you love, return/exchange the rest.
FREE RETURNS & PICK-UP: Enjoy free shipping with free drop-off/pick-up for returns. Zero commitment—update your Edits at any time.
Here's a closer look at my October Wantable Style Edit…
Note From Stylist
Sarah, I wanted to send you that perfect mix of pieces to have you looking chic and feeling great! Whether it's a show-stopping print, an eye-catching color, or a timeless neutral, these picks will elevate your style while keeping you comfy.
I made sure to include versatile Fall pieces that are cozy and perfect for everyday wear or working from home! I love this floral The Pinch dress to style with sneakers for a casual-cool outfit. Another standout pieces is the Lucca Couture set for working or lounging. Finally, I included a pair of Vigoss denim for you to try, it is one of our best-selling denim brands!
Jagger Skinny Jean
I wasn't sure about these jeans at first because I'm really loving the cropped mom jean trend right now and these are none of those things. But…..they fit me unbelievably well, they are beyond comfortable and SO flattering.
THESE ARE KEEPERS!
Pullover Sweater
This adorable little sweater is giving me 60's vibes and is unlike anything I currently have in my closet. I typically go for an oversized fit but I'm actually really loving the way this one looks when paired with the jeans and the skirt below. It's part of a set and is meant to be worn with the cropped pants……
THIS IS A KEEPER!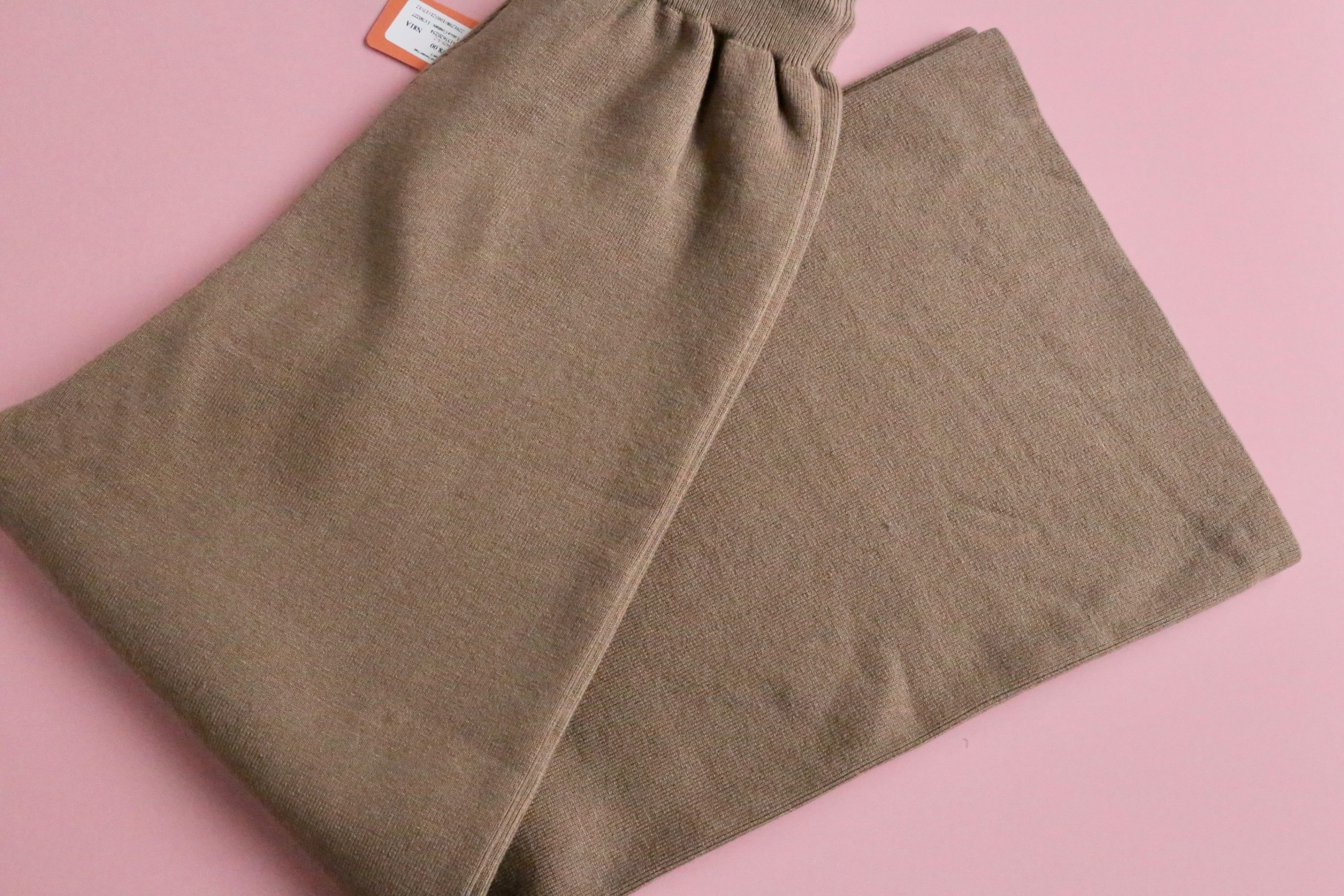 Cropped Pant
This little outfit is very trendy but very much out of my comfort zone. I'm trying to decide how I feel about it and part of me is actually really loving it. It will be super cute paired with a denim jacket.
THESE ARE KEEPERS!
Ruffle Top
This is the only item in the box that I will probably end up returning. It's just a little too dressy for my liking and I'm not sure I would wear it.
THIS IS A RETURN!
Fleece Shirt Jacket
I am in LOVE with this shacket! It's super soft, fuzzy, lightweight, and it hangs nicely. Some shackets are stiff and boxy, but this one is the exact opposite.
THIS IS A KEEPER!
Pleated Maxi
Yay, yay, yay!!! I think this might be my favorite Wantable item to date! My stylist nailed it with this gorgeous pleated skirt! I absolutely love the pattern and the colors. This is the perfect piece for Fall and a closet MUST-HAVE!
THIS IS A KEEPER!
Sleeveless Midi Dress
Lastly we have this pretty babydoll dress. It caught me by surprise and has been a bit of a rollercoaster. It was love at first sight, and then a little bit of a letdown when I tried it on simply because of the sleeve detail which brings attention to my broad shoulders, but then I styled it with the denim jacket and I fell in love all over again.
THIS IS A KEEPER!
Wantable Review & TRY-ON October 2021 – Final Thoughts
I am absolutely thrilled with my October Wantable box. My stylist did an amazing job and I LOVE the Fall vibes I get from the colors and patterns. There are a couple little tweaks I would make overall but it's pretty close to perfect. My favorite items are the skirt, dress and shacket. Those three items alone make the box worth it.
And…. the fact that these beautiful pieces were sent directly to my door for me to try on in the comfort of my own home makes the experience THAT much better! Wantable is one of my must-have subscription boxes!
-AYOB Sarah