White Willow Box Review: Limited Edition Mother's Day Box 2018
White Willow Box is Canada's leading lifestyle subscription box for women with a stylish flare shipping across Canada and the US. Every two months you will receive four to five full-sized and sample products valued at over $70. They kindly sent us this box for review.
Subscription Details
Here's how White Willow Box subscriptions work…
Choose Your Plan – Join White Willow and select your subscription plan from their two available options.
Leave the Rest to Them – They will curate the perfect box filled with exciting products for a great experience.
Unveil Your Surprise – Enjoy your new found delights and share your experiences with family and friends.
Limited Edition Box Details
Mother's Day has come and gone but we wanted to show this box to you anyways because it's a good one to keep in mind for next year. White Willow Box is known for their limited edition boxes. They usually release one for Mother's Day and one for Christmas. Limited Edition boxes are different from their regular boxes and will not include repeat products.
Here's a closer look…….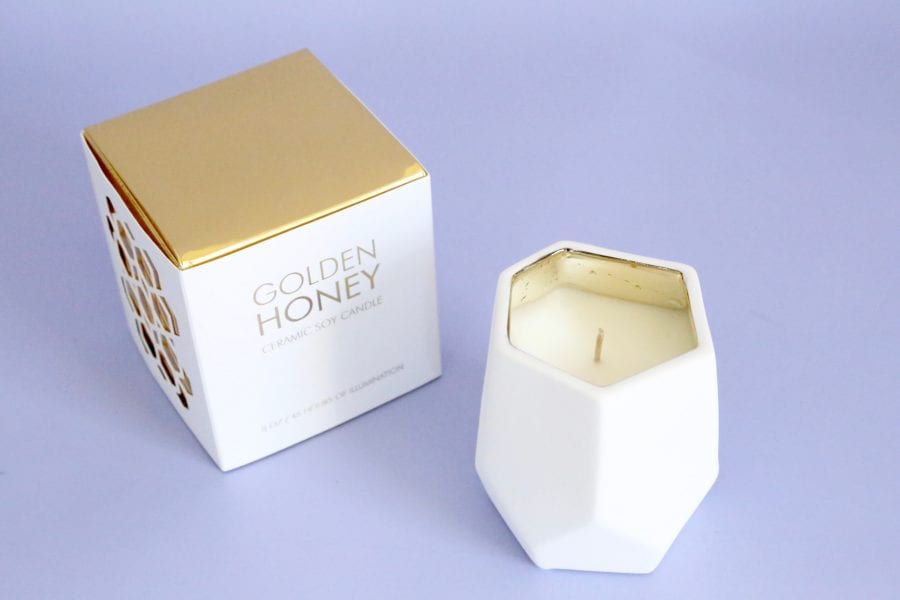 Golden Honey Abstract Ceramic Candle by D.L. & Co. ($31 USD)
This modern sculptural white abstract ceramic holder with a metallic interior is the perfect accent piece for any room in your home. Fragrance Notes: A classic floral bouquet of golden honeysuckle and fresh garden rose is accented with facts of sparkling bergamot and an airy ozone accord. Fresh vanilla and soft musk provide a clean finish to this timeless classic.
Candles are always a great gift to give and to receive, especially when they come in a gorgeous package and a display worthy holder. I'm a sucker for quality candles and have absolutely no problem spending a little more for something special……and this one is special.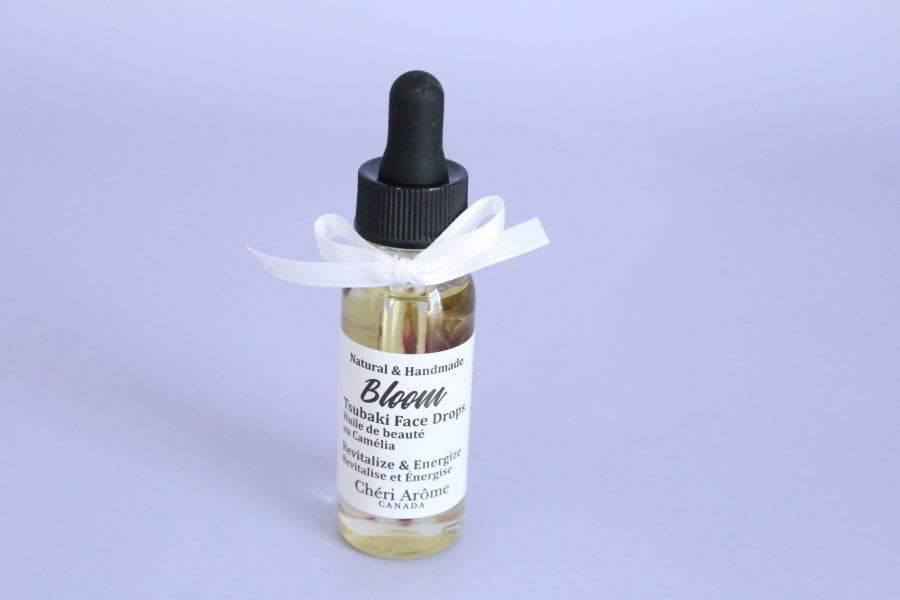 All Natural Bloom Tsubaki Face Drops by Cheri Arome ($29.30 USD)
An excellent all-around moisturizer for skin as well as for hair! A precious blend of pure oils packed with nourishing vitamins and omegas to preserve a youthful appearance. With all its natural components, rice bran and tsubaki oil is considered a beauty secret in Japan.
Tsubaki oil is a rich source of Palmistic and Omega-6 Linoleic fatty acids, as well as numerous anti-aging polyphenol antioxidants. It permeates deep into lower layers of skin, promoting cell growth and giving skin support and flexibility.
I rave about face oil all the time so I won't do it again. Just know that I am super excited about this little bottle of face drops and I might not be able to part with it.
Pendant Necklace by Caracol Jewewlry ($18.50USD)
Co-founders of Caracol Jewelry, Eve and Patricia Chignon share the same values of simplicity, authenticity and responsibility and infuse these values in each of their jewelry collections. This creative duo selects, shapes & transforms materials and original colours to present multiple fashion jewelry collections that stand out each season. Wearing Caracol Jewelry means having the perfect combination of materials colours and shapes in a contemporary, authentic & unique look.
This is a really lovely little necklace. I love the layers and I love that it has two different pendants. It arrived in its own little box which means you could gift it on its own.
Probiotic + C Renewal Face and Neck Cream by Andalou Naturals ($24.95)
Fruit stem cell complex, vitamin C, and skin-friendly probiotic microflora enzymatically support dermal vitality, targeting over-exposed surface cells for a lighter, tighter, brighter looking appearance and a luminous complexion.
Wow! White Willow Box sourced some really amazing skincare items for the Mother's Day box. I'm just as excited about this Renewal Cream as I am about the Face Drops. Andalou is an amazing brand, one of which I don't receive often enough. I love that this cream is made with Vitamin C. I've experienced great results in the past when using Vitamin C on my skin. It moisturizes and brightens.
Floral Spring/Summer Tassel Scarf by Simi Accessories ($26.50 USD)
Instantly add a pretty, floral touch to your spring and summer outfits with this light tassel scarf. It will complement your style and sass up your summer attire too! Looks best with solid colour tops and is suitable for all ages and outfits.
Fashion accessories are a great addition to any lifestyle box. I am always happy to receive a pretty new scarf. They are a great accessory to dress up a casual summer outfit.
Raw Summer Honey by Drizzle Honey ($12.70 USD)
Drizzle Summer Honey is a luxurious, floral creamed honey with notes of wildflower, oak and clover. Go ahead and indulge – this honey is raw, unheated, sustainable, rich with healthy enzymes, vitamins, and minerals and supports local beekeepers. Buttery in texture, this raw honey is the perfect celebration of the lush fields and long days of summer. The natural varieties showcase the flavour and color of seasonal pollens and nectars.
How cute is this jar of honey?! I'm a sucker for great packaging and this is GREAT packaging. White Willow Box always includes some sort of food item and they always manage to find something unique. This would be a great addition to any coffee bar or tea tray.
White Willow Box Review: Limited Edition Mother's Day Box 2018
Now do you see what I mean? White Willow Box puts together the best limited edition boxes. I say this every time but I truly look forward to their Mother's Day and Christmas boxes. I'm tempted to say they have the best limited edition boxes out of any other LE box I have reviewed. The Mother's Day box is gorgeous from beginning to end. It has the perfect mixture of items and they sourced some amazing brands. I love every single product in the box and am going to have a really hard time gifting them……I want to keep them all for myself. Would it be weird to gift myself a Mother's Day Box?? I'm going to go with no 🙂
XOXO