White Willow Box Review May 2016
White Willow Box opened it's doors in December of last year, and I have been fortunate enough to review it every month since then. This subscription box has quickly become a favourite, and I truly look forward to opening it every month. I would definitely consider this one of the best subscription boxes in Canada.
If you aren't familiar with White Willow Box it is Canada's newest and only upscale monthly lifestyle subscription box for women with a stylish flare shipping across Canada and the US. Each month you will receive four to five full-sized and sample products valued at over $70. This box was provided complimentary for review.
The Box: White Willow Box
Cost: $35 month to month, $34 for 3 months, $33 for 6 months and $32 for a 12 month subscription
What You Get: Four to Five full-sized and sample products from beauty and personal care, fashion accessories, home decor accents, culinary delights, technology gadgets and other lifestyle surprises.
Ships to: US & Canada
Shipping Cost: $8.50 to Canada & $19.50 to US
White Willow Box is absolutely gorgeous. You can tell that they put time into every little detail, and that is something I truly appreciate. I also have to say that when it comes to customer service they have set some very high standards. I deal with 100's of subscription boxes each month and they have been the most respectful……by far!
Flora Bodycare Natural Body Scrub ($17) – I am so unbelievably excited to try this out, you don't even know. I always have at least one body scrub in my shower, and use it on a regular basis. I'm most excited about this one because it is Vanilla Coconut….it doesn't get any better than that. The product description says that it will repair dry skin, rejuvenate for an even skin tone & boost a healthy glow.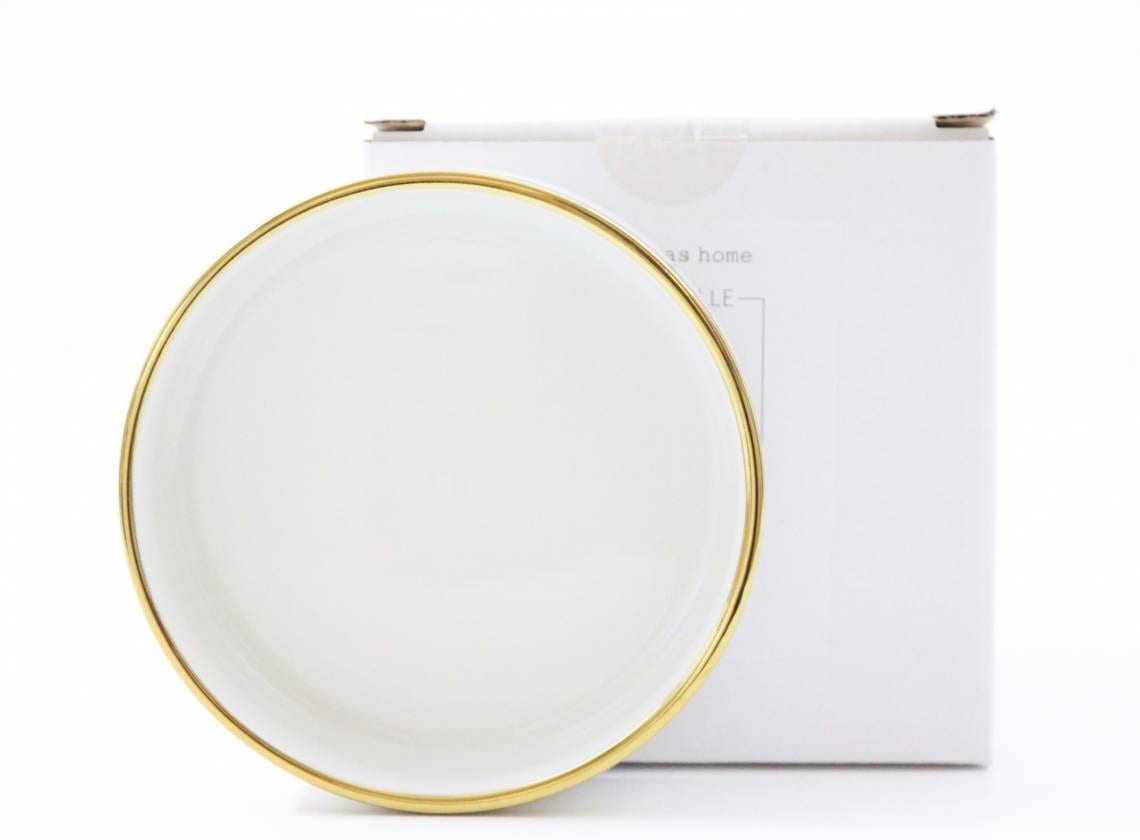 Dauville Bottle Coaster ($18) – How gorgeous is this! Home decor products are my favourite, I absolutely LOVE to see them in my subscription boxes. This pretty little coaster fits my current decor perfectly, and seeing as I LOVE wine, it will definitely be used……a lot!
Artisan Edibles Raspberry Cardamom Jelly ($13) – One of the things I like about White Willow Box is the fact that they include food products almost every month. We received an amazing Basil Infused Oil a couple of months ago and I use it all the time. This jelly will be perfect for the mornings when I actually sit down at the table with some tea and toast (normally I don't take time to eat breakfast).
Infinity Scarf ($24) – Loving this scarf! I know it is almost summer, and maybe a little too warm for scarves, but it will be perfect for cloudy days, or movie nights (theatres are cold). I will definitely be styling this pretty little accessory on my Instagram Page.
Brookside Acai & Blueberry Chocolates – I never get sick of seeing chocolate in my subscription boxes….keep'em coming! And these just happen to be a favourite. I put them in the freezer, they are even better when they are cold. I see a wine/chocolate night in the near future…..I need an excuse to test out the bottle coaster…
Thoughts: When I first opened this month's box I kind of had a feeling that I wasn't going to like it as much as the last few boxes, but boy was I wrong. I love this month's box! All of the items are perfect, and I will get use out of all of them. The coaster will be perfect for my wine addiction, the scarf is gorgeous and will be worn a lot, the jelly will give me an excuse to enjoy breakfast at least a couple of times per week, and the scrub is already in my shower……a box full of usable items…..what more can I ask for. I truly LOVE White Willow Box!
XOXO