The Willie Wags Review April 2016
The Willie Wags, where do I even start with this new subscription box. I can try to describe my love for it, but I don't think words will do it justice. I have to be totally honest, I didn't even think I was going to like this one, but boy was I wrong. And I'm a big enough girl to admit when I am wrong……most of the time. Any who……last month's box was pretty darn amazing…..and this month's box is even better!
If you aren't familiar with The Willie Wags it is the first subscription box that supports & gives back to women owned small businesses. This box was provided complimentary for review and may include affiliate links.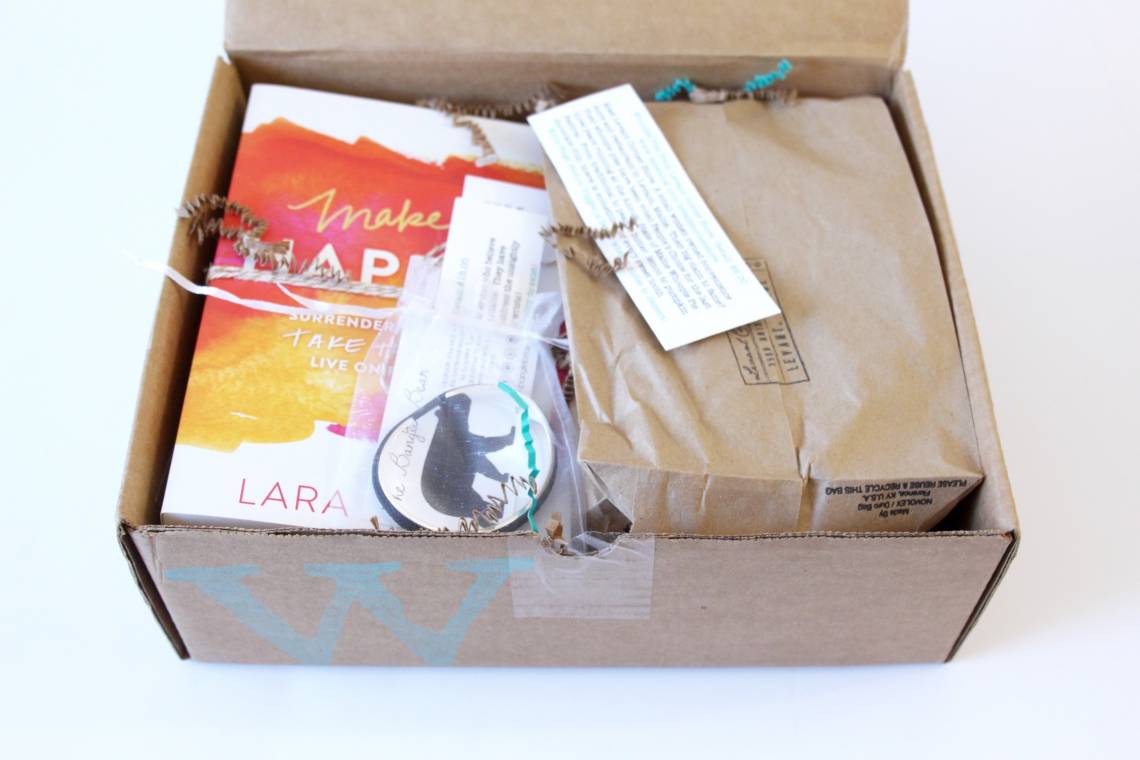 The Box: The Willie Wags
Cost: $59.99 per month
What You Get: 7 products from different women owned small businesses. When you subscribe to The Willie Wags, you will receive a box each month filled with carefully curated items from women owned small businesses. Each box is designed to empower, motivate, inspire, and encourage you. A portion of each box subscription goes back to fund growth opportunities for the small businesses we collaborate with! A subscription box never felt this good!
Ships to: US
Shipping Cost: Calculated at checkout
Coupon Code: Use code "YEAROFBOXES10" to get 10% off your first box – CLICK HERE
I think what I like most about The Willie Wags is the fact that they feature products from women owned small businesses. Coming from a woman who owns 4 small business of her own, this is an amazing idea. Some of the best products I've received in subscription boxes over the last 3 years have been from small Etsy companies…….let's support each other and build each other up!
Boss Lady Mug by Sweet Water Decor ($18) – I'm proud to say that I was already following this shop on Instagram, and even planned on purchasing one of her cute mugs. I LOVE coffee mugs, actually I am OBSESSED with coffee mugs, and I was just saying that I thought more subscription boxes needed to start including them.
Target Calligraphy White Canvas Tote by Aria Paperie ($22) – And another wonderful little shop that I am already following on Instagram….I must have good taste. And can we talk about this tote!! It's truly amazing, I absolutely LOVE the saying, even though it makes me sad that we no longer have Target in Canada…..I will shed a tear later.
I need Caffeine Hand Stamped Spoon by The Cutlery Commission ($19) – Oh my gosh! I think I just peed my pants! I have been looking for a stamped spoon, and now I have one……shut the front door! I NEED to check out their website, because I NEED a gold spoon ASAP.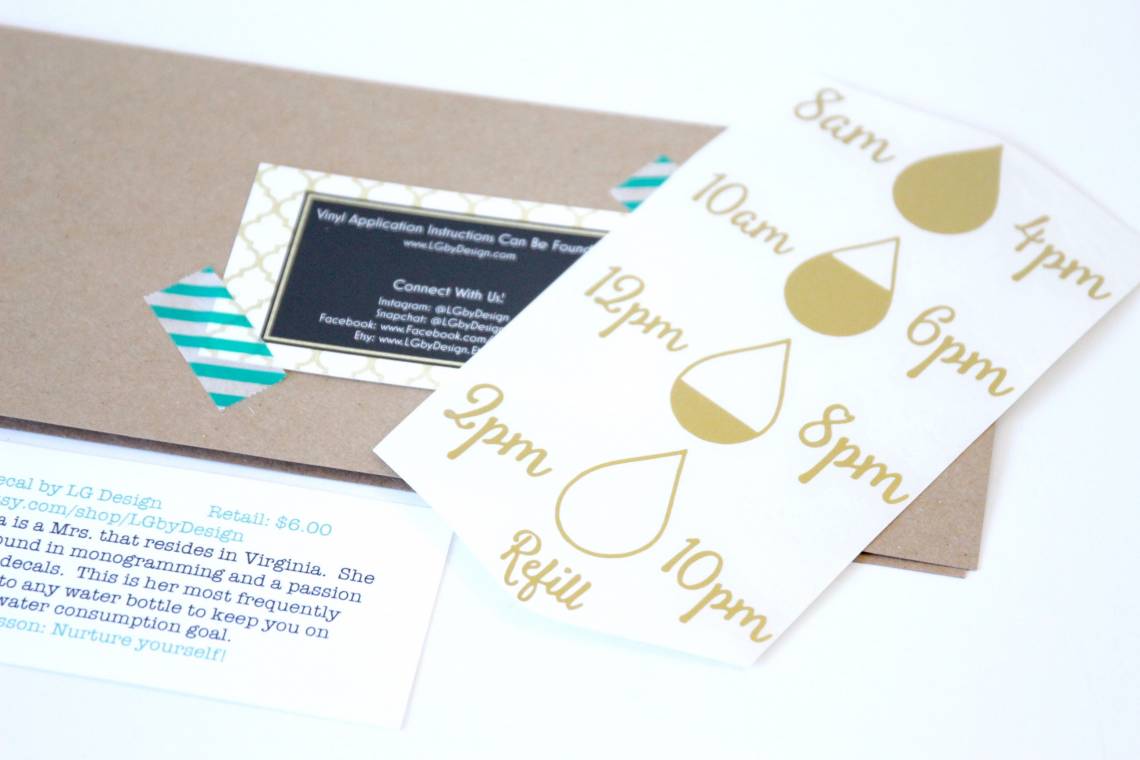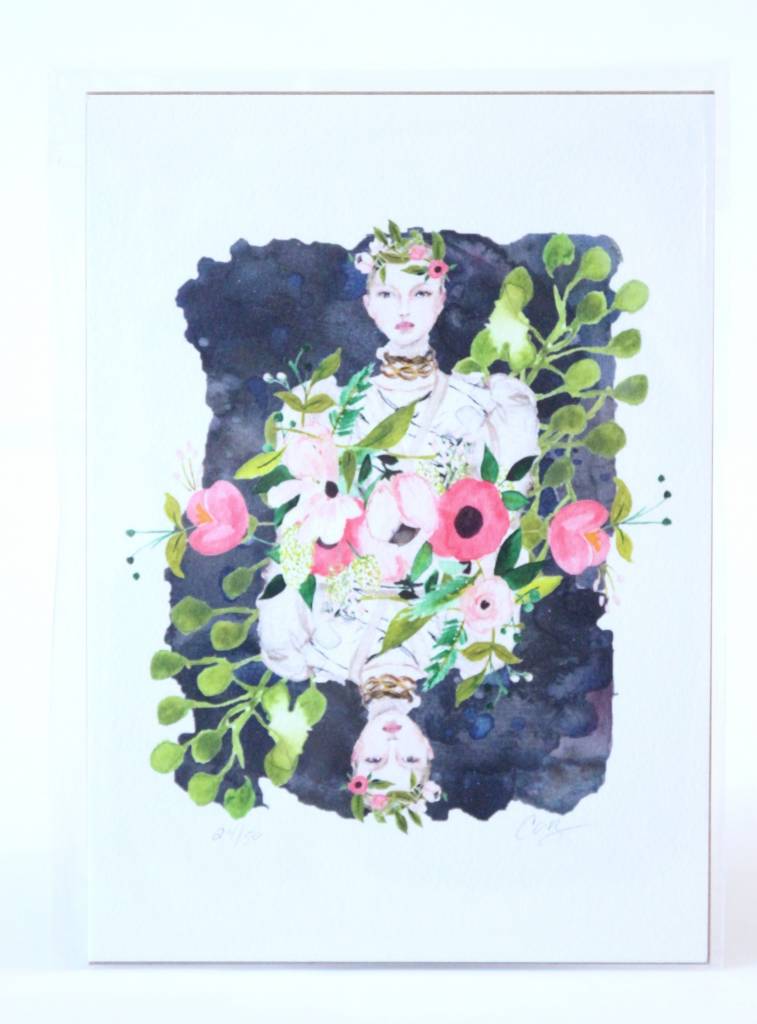 Girl Boss Pencil Set by Harvest Paper Co. ($5.75) – I am always happy to receive office supplies, and the fact that these are pink and say Girl Boss, makes them even better. I'm making myself a little (actually it's big) box of unopened office supplies for when I get my new office space.
"You Are A Badass" by Jen Sincere ($16) – You had me at "badass"! What a great title, it makes me want to read it right now…..sadly box reviews must come first. The lesson behind this one is to love who we are, and I happen to think that's a pretty BADASS lesson.
Friendship Cards by Wit & Glory ($10) – I am in love with these cards! How great are these sayings!!! I know exactly who I can give both of these to, but I almost don't want to use them. I think I need 3, or 4, or 20 more of each.
Happy Life Colouring Postcard Set by Bright & Blue Designs ($12) – Oh my gosh!! I've seen adult colouring books in a couple of subscription boxes over the last few months, and was SO mad that I didn't get to review those ones……so imagine how excited I was to see these fun little colouring postcards in the box. They come complete with envelopes, which means you can colour until your heart's content, and then send some love via snail-mail……..amazingness!
Thoughts: This month's box has a value of $102.75, but when it comes to boxes like this, I don't even care about value. I care about the fact that I flippin' love every single item we received, discovered some AMAZING new shops, and had an obscene amount of fun going through the box (despite the anxiety inducing paper bits). The Willie Wags makes my heart happy, I love everything about this box, and know that there will be A LOT of you Canadians who are anxiously waiting for them to start shipping here. Trust me……I will be the first one to let you know when that day arrives. Until then, I recommend checking out the wonderful shops featured in this month's box, I'll definitely be spending some time on their IG pages.
XOXO