Wohven Review December 2020
Wohven is a clothing subscription box for anyone looking to receive their choice of T-shirt or socks every month. Wohven boxes contain unique high quality clothing items at a fraction of retail pricing. This is a review of the Wohven December 2020 box.
They kindly sent us this box for review.
How it Works
You will select from a variety of options such as graphic T-shirt, graphic V-neck, blank T-shirt, blank V-neck, long sleeve graphic T-shirt, kids graphic T-shirt, women's graphic T-shirt, or socks. T-shirt sizes range from x-small to 3XL, while socks are one size fits all. Subscription prices range from $9 for a blank T-shirt to $20 for a US made graphic T-shirt plus $2 shipping.
Everything is shipped in Wohven's signature green mailer.
Let's take a closer look at the women's graphic T-shirt subscription that costs $13 per month and the sock subscription that costs $10 per month.
Women's Graphic T-Shirt
Wohven T-shirts are made from a super soft blend of 60% cotton and 40% polyester. Care instructions are on the T-shirt. I find my Wohven T shirts to hold up really well even with constant wear and wash.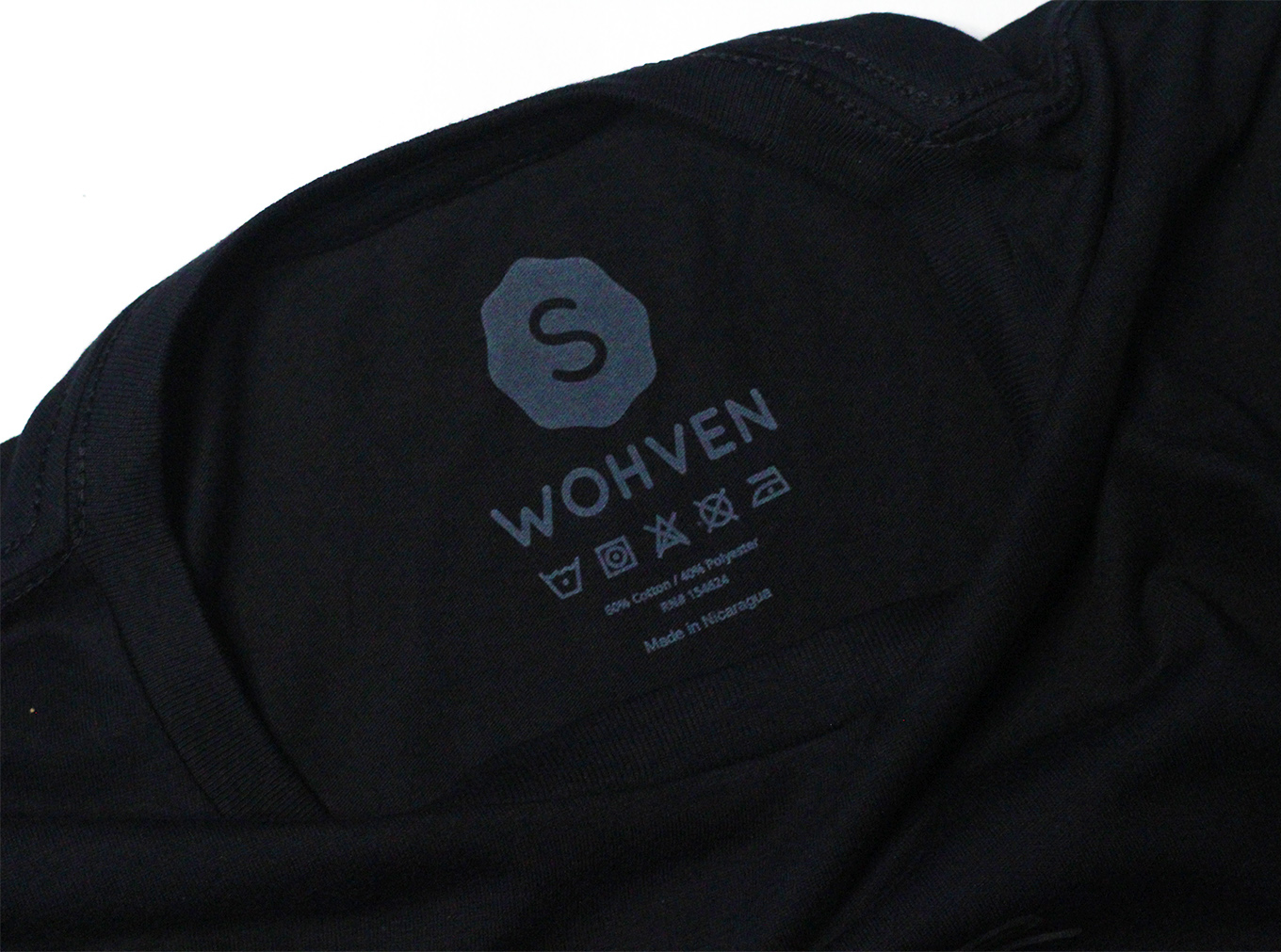 Each month, Wohven features a different designer for the graphic T-shirt subscription. The package includes an information card about the featured designer. The designer this month is Catur Agi from Rembang, Indonesia, an independent graphic designer who is a master of the monoline design style.
Recently, the information card now includes a a QR code you can scan to download the month's design to your phone. The design of the month is on the flip side of the card and you can use it as a poster. I really love these options of both paper and digital!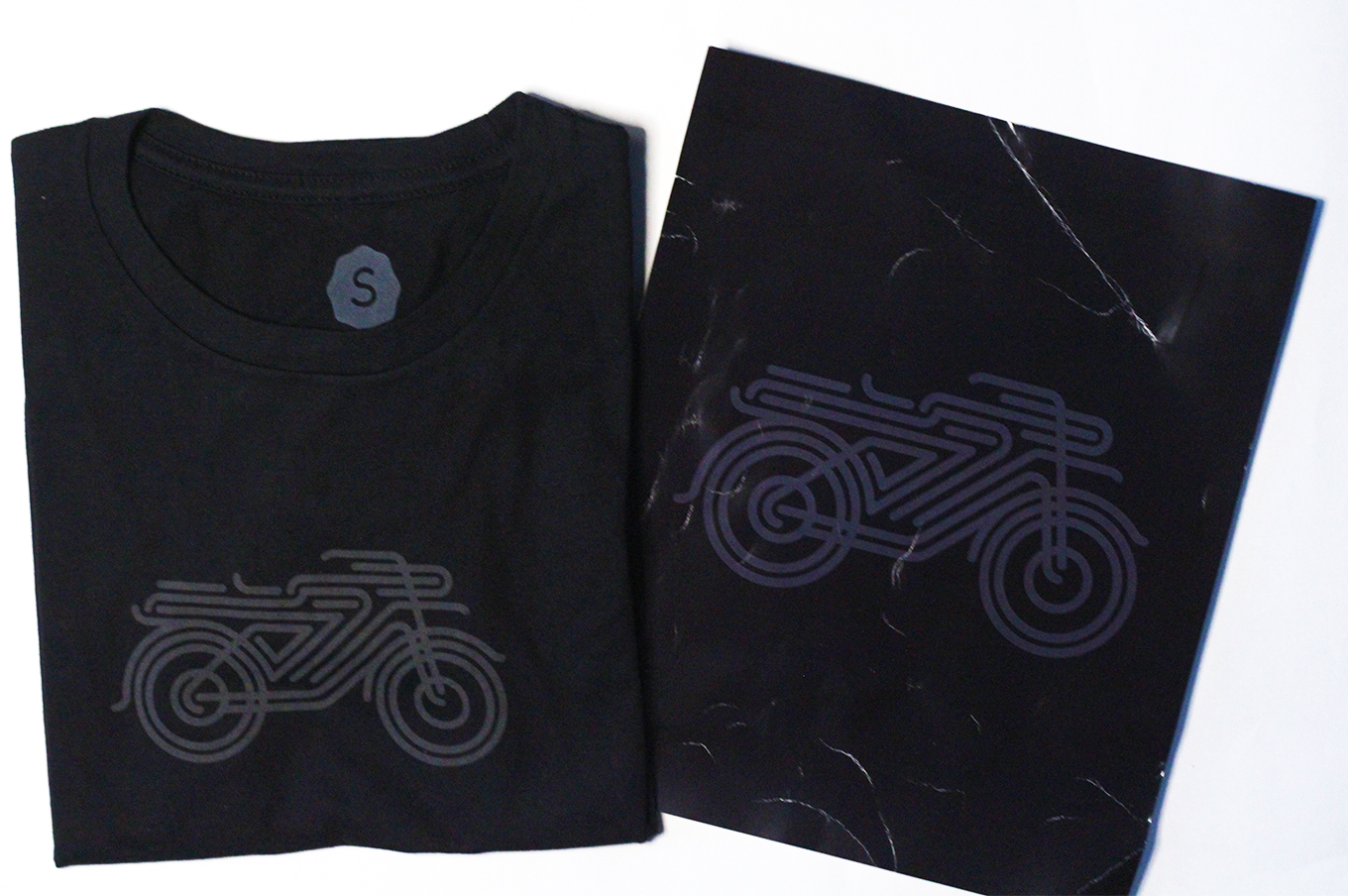 This month's design is a black tee featuring a monoline design of a motorcycle. I wear black a lot, so the colors are totally my style. This is so different from Wohven's other more colorful designs and I really appreciate how simple and striking this design is.
Socks
Wohven's socks are a soft, durable blend of 20% cotton, 60% polyester, 17% nylon, and 2% spandex. The socks have a reinforced heel and toe for added comfort, and a specially designed calf upper to help them stay up all day.
This month's socks are green with contrasting a dark green line pattern. While the pattern is simple, the green color really makes it stand out. Like the T shirt, these socks are simple and yet striking. Even though Wohven's socks are one size fits all, my husband usually gets dibs on the socks. He finds them comfortable and just the right thickness.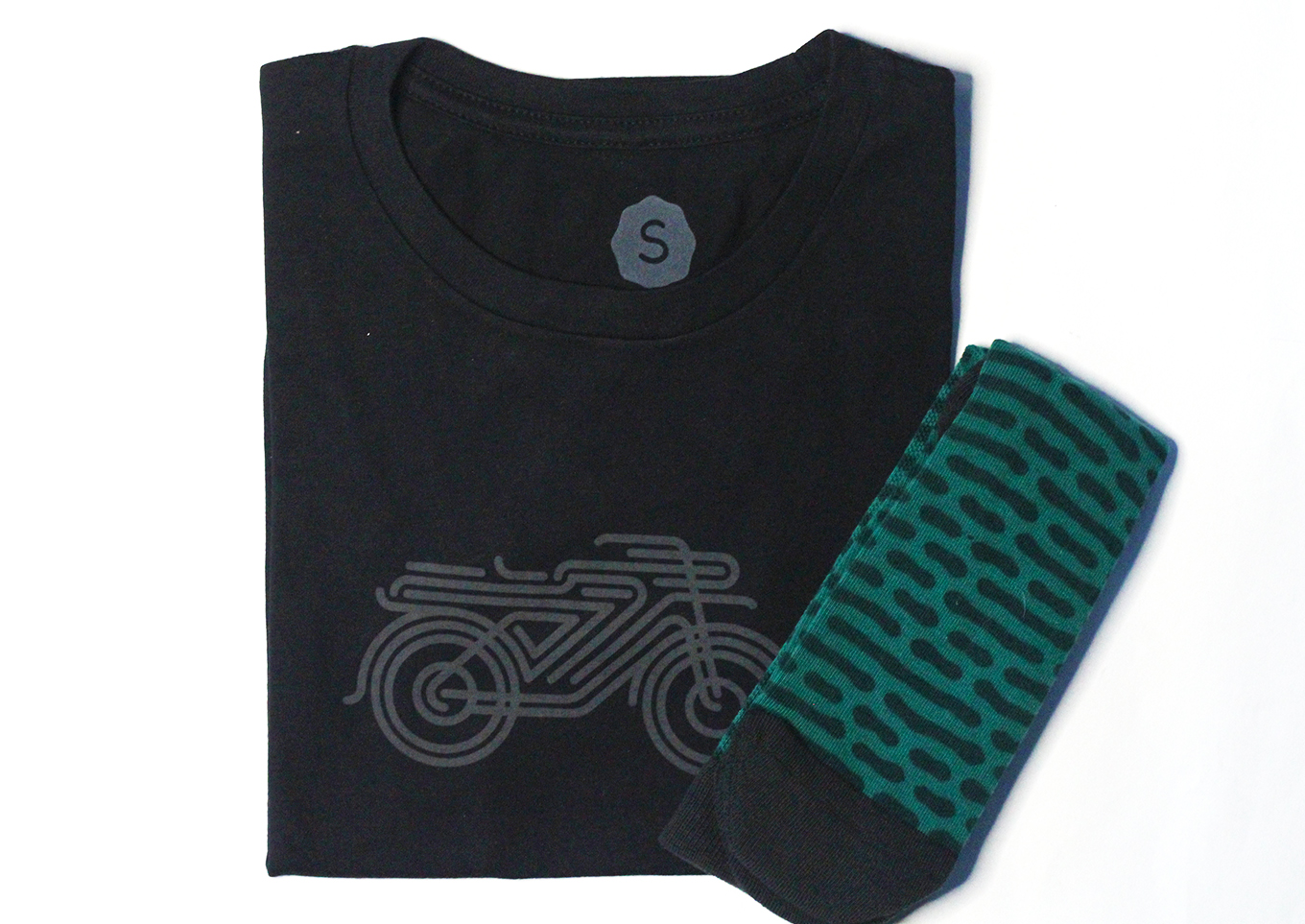 Wohven Review December 2020 – Final Thoughts
We love that Wohven went for some darker colors this month with simple designs! They are such great additions to our collection. I wear graphic T-shirts like these almost daily to work from home, and Wohven's Ts are among the highest quality and most comfortable that I own. The ladies T features a more fitted cut that is really flattering. This subscription is highly recommended for anyone looking to build their graphic T or sock collection.
Toby & Rocket – http://www.tobyandrocket.com