Wohven Review February 2021
Wohven is a clothing subscription box that sends unique high quality clothing items at a fraction of retail pricing. This is a review of the Wohven February 2021 women's graphic T-shirt subscription. They kindly sent us this box for review.
How it Works
You will select from a variety of options such as graphic T-shirt, graphic V-neck, blank T-shirt, blank V-neck, long sleeve graphic T-shirt, kids graphic T-shirt, women's graphic T-shirt, or socks. T-shirt sizes range from x-small to 3XL, while socks are one size fits all. Subscription prices range from $9 for a blank T-shirt to $20 for a US made graphic T-shirt plus $2 shipping.
Everything is shipped in Wohven's signature green mailer.
Let's take a closer look at the women's graphic T-shirt subscription that costs $13 per month and the sock subscription that costs $10 per month..
Women's Graphic T-Shirt
Wohven T-shirts are made from a super soft blend of 60% combed ringspun cotton and 40% polyester. Care instructions are on the T-shirt. I love how comfortable these T-shirts are, they are the perfect thickness and the quality is amazing.
Each month, Wohven features a different designer for the graphic T-shirt subscription. The package includes an information card about the featured designer. The designer this month is the Neighborhood Studio from Austin, Texas, with art that features raw communication through color, texture, and language.
The information card includes a a QR code you can scan to download the month's design to your phone. The design of the month is on the flip side of the card and you can use it as a poster. I think this is such a fun touch!
The ladies T this month is a gorgeous deep red color. The design is of a cactus with a desert and sun backdrop. The cactus design is so fun and perfect against the red of the T. I am really loving the colors!
Socks
Wohven's socks are a soft, durable blend of 20% cotton, 60% polyester, 17% nylon, and 2% spandex. The socks have a reinforced heel and toe for added comfort, and a specially designed calf upper to help them stay up all day.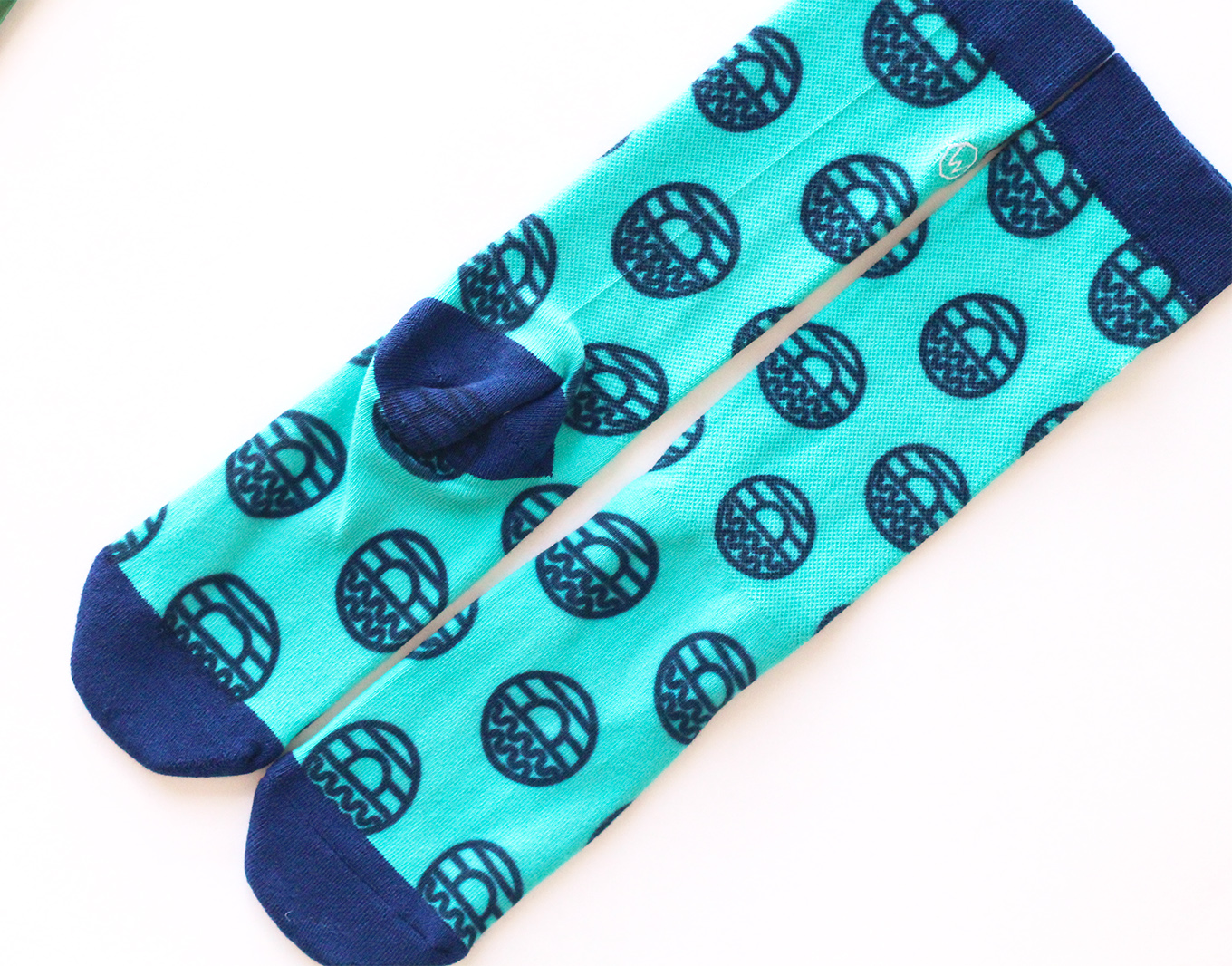 This month's socks are a stunning teal with dark blue accents. The design reflects that of the T shirt, with a motif that looks like the sun rising above the horizon. Wohven's socks are one size fits all, and fits both my husband and I really well. They are comfortable and just the right thickness.
Wohven Review February 2021 – Final Thoughts
Wohven does not disappoint this month! I really love how gorgeous the colors for both the T shirt and the socks are. The designs are so cool too! Wohven's ladies tee has a slimmer fit with a more defined waist that is so flattering. The fabric for both items is soft and comfortable and such great quality. If you are looking for fun and unique graphic tees or socks, do give Wohven a try!
Toby & Rocket – http://www.tobyandrocket.com