Wohven Review September 2019
Wohven is a better way to buy quality men's (and women's) essentials. Quality graphic t-shirts, blank t-shirts, and socks delivered monthly to your door at a fraction of the price of retail. Each uniquely and intentionally designed by a new artist every month. They kindly sent us this box for review.
I have exciting news to share with you today! Wohven has officially added women's graphic t-shirts to their product line! Until now, Wohven has focused on men's essentials. I'm extremely happy to see them add a women's option to their list of products and hope to see more very soon…….maybe a hoodie??
Subscription Details
When you sign up for a Wohven subscription you get to choose from the following…
Graphic Tee
Graphic V-Neck
Blank Tee
Blank V-Neck
Long-Sleeve Graphic Tee
Socks
Women's Graphic Tee
Kid's Graphic Tee
Sizes range from small to xx-large and shipping is only $2!
Here's a closer look at the products we received for September….
Socks
Wohven socks are a soft, durable blend of cotton, polyester and elastic. They have a reinforced toe and heel which means no more uncomfortable holes. The specially designed calf upper keeps them up all day and they are one size fits all.
I love the quality, look and feel of Wohven socks. I sometimes share them with my husband, but since they are one size fits all, I often keep them for myself. This month we received a really great light teal and dark green combo. The design reminds me of leaves and kind of gives off a bit of a forest vibe.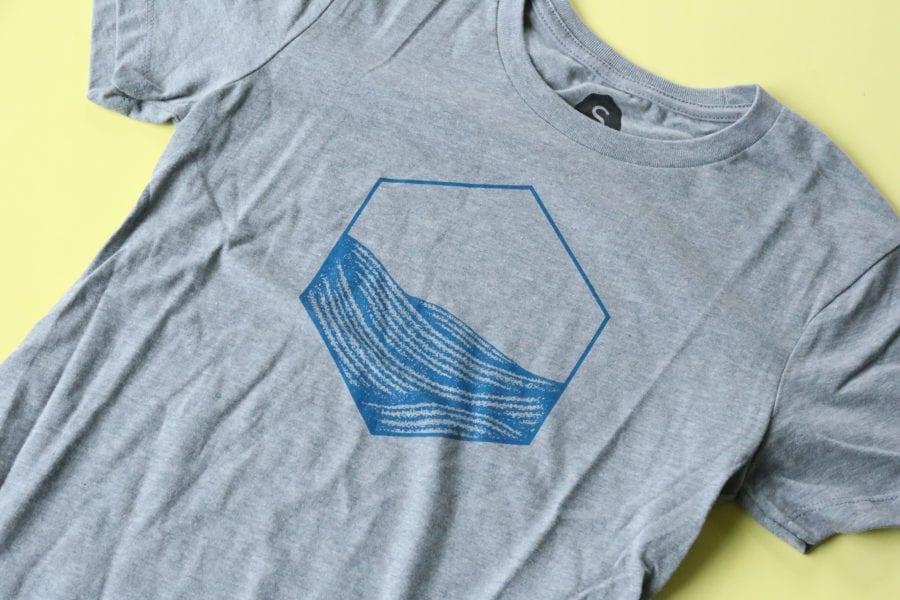 Graphic Tee
Wohven t-shirts offer a new simple, clean graphic every month. They are an exceptionally soft blend of combed, ringspun cotton and polyester. They are pre-shrunk, have an ideal fit and are true to size.
This is my first month receiving the new women's graphic tee and I am loving it! Don't get me wrong. I also love the men's t-shirts, and will definitely still wear them. But the women's tee has a more fitted style to it. The fabric is super soft and I love that the graphic sits mostly at the top of the tee.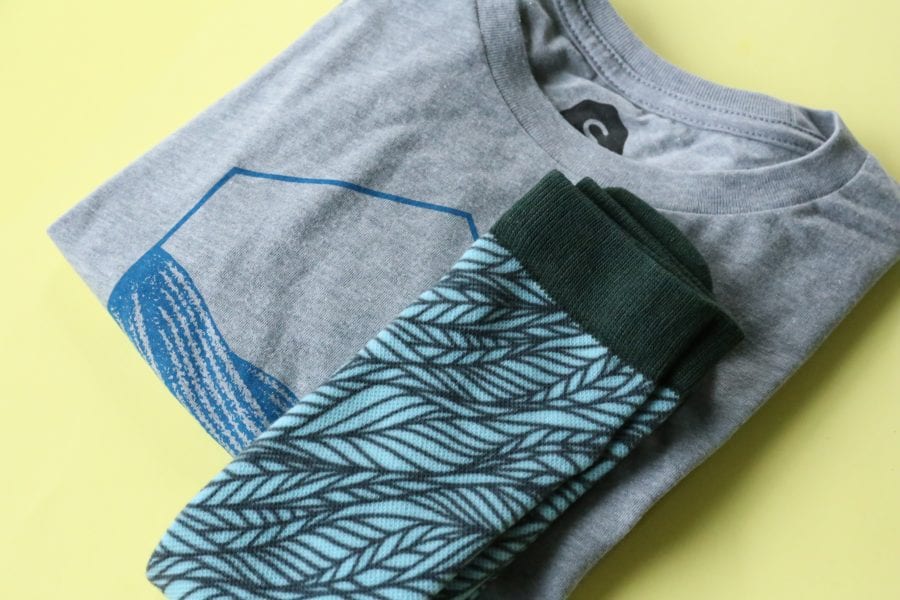 Wohven Review September 2019 – Final Thoughts
My September Wohven women's graphic tee was a total hit. I am loving the new style option for us ladies and the quality/fit of the tee did not disappoint. The graphic itself is understated and not too over the top. I think this was a great move on Wohven's part and I would love to see them add more subscription options in the future.
-AYOB
Explore.
Save.
Enjoy!
Sign up for a free account on A Year of Boxes to receive exclusive offers, be added to our monthly mailing list, and much more! We are always adding features to improve the experience for our users, from their valuable feedback!
Join Today!