YogaClub Review April 2020
YogaClub is your personal stylist for the yoga inspired life. Delivering high quality, brand name yoga apparel at an affordable price, they are committed to empowering women to be active, confident and mindful in everything they take on. Choose a package and frequency of delivery then, take their proprietary style quiz to choose your sizes, favorite ways to sweat, and personal style. Every piece of activewear is handpicked by their expert stylists, just for you! They kindly sent us this box for review.
Last month I talked about how excited I was for my YogaClub box to arrive. Even more excited than I usually am because I am slowly getting back in to my workout routine now that I am 6 weeks postpartum. I couldn't wear my YogaClub outfits for the last 9 months and I couldn't do my regular workouts, and oh how I have missed it (both the outfits and the workouts). I now appreciated my YogaClub subscription more than I ever have before and I can't imagine life without it…… ok, maybe that's a bit dramatic, but I really would miss it if I were to ever stop reviewing it. Really, really, really miss it!!
Subscription Details
Box Details: With YogaClub each month their expert stylists will style you in curated pieces of on-trend active wear. Receive a 3-Piece Premium Brand Outfit, 100% Hand Curated starting at $79 per month.
How it Works:
Step 1: Take the fun & interactive style quiz to tell them about your unique style preferences and select a membership package.
Step 2: Once their stylists know your unique style, they'll get to work on hand selecting the best brand name pieces that match your personality, body type and favorite ways to sweat or relax!
Step 3: Your YogaClub box saves you up to 50% off MSRP and will be delivered right to your doorstep so you can hit the mat with cute new outfits personally styled just for you!
Here's a peek at the outfit our YogaClub stylist put together for us this month……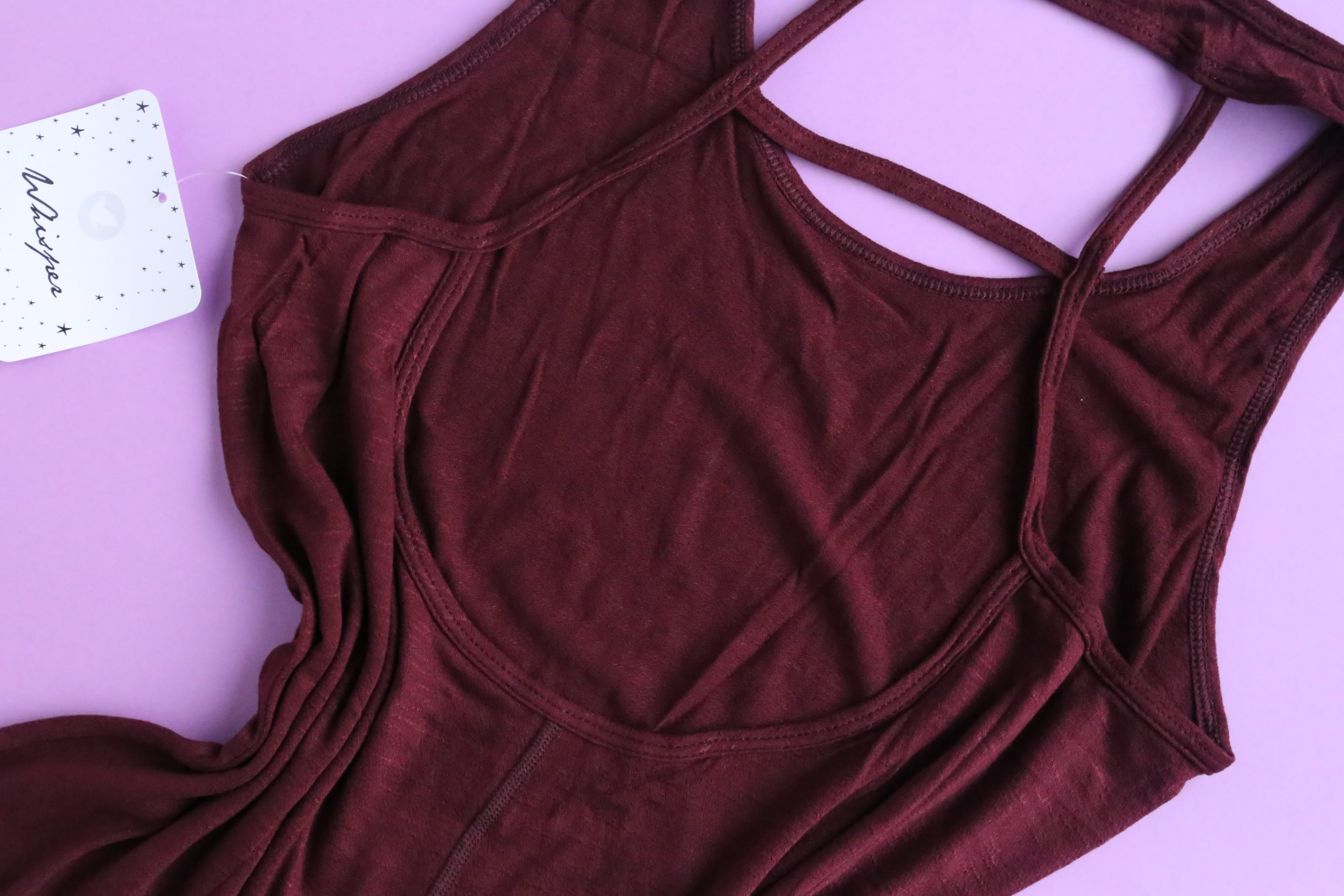 Tank
I have received this tank before (in a different color) so I speak from experience when I say that it is very comfortable. I love the loose fit, the soft material and the strappy detail in the back. The maroon color is also really nice and it goes perfectly with the leggings I received this month.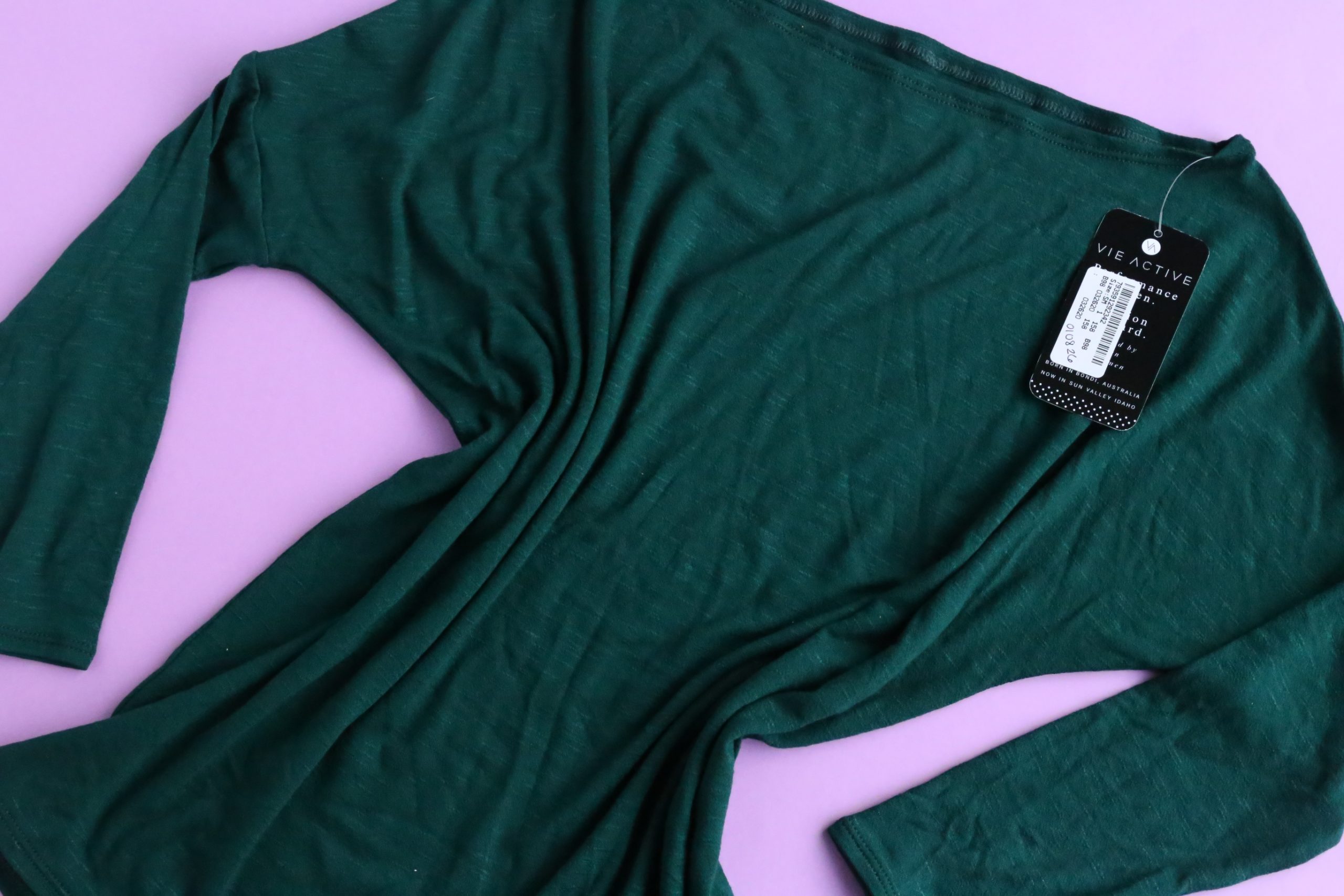 Top
My top this month is a long-sleeve emerald green number. It has a boat neck and a loose fit. I don't really like the way it looks with the tank as it makes me think of Christmas, but I will certainly wear it on its own or layered with a white tank. It's the same material as the tank and it's from a brand I receive often in my YogaClub boxes.
Leggings
The leggings are my favorite item in the box this month. They are a shiny black material with a subtle camo print. They have a high waist and a sleek fit. You all know I prefer neutral colors and simple patterns so these fit my style preferences perfectly.
YogaClub Review April 2020 – Final Thoughts
To be totally honest, this isn't my favorite YogaClub box. The outfit just isn't really speaking to me. I love all three pieces separately but I most likely won't wear them together. With that being said, the leggings are definitely a favorite and I can see myself wearing them often. The subtle camo print is pretty awesome and they are very comfortable. The tank is a style I have received before so I would like to have seen something different, but if we look at each piece individually, rather than as an outfit, I think we have a great selection and great value given the price point.
-AYOB