YogaClub Review April 2021
YogaClub is your personal stylist for the yoga inspired life. Delivering high quality, brand name yoga apparel at an affordable price, they are committed to empowering women to be active, confident and mindful in everything they take on. Choose a package and frequency of delivery then, take their proprietary style quiz to choose your sizes, favorite ways to sweat, and personal style. Every piece of activewear is handpicked by their expert stylists, just for you! They kindly sent us this box for review.
The weather is getting warmer, the sun is shining more often, the days are getting longer, and I have been craving exercise, and more time spent outside. It's for these reasons that I was looking forward to this month's YogaClub delivery even more than I usually do. It's time embrace to beautiful weather and get back into a regular exercise routine. And what better way to motivate yourself than a cute new athletic wear outfit?!
Subscription Details
Box Details: With YogaClub each month their expert stylists will style you in curated pieces of on-trend active wear. Receive a 3-Piece Premium Brand Outfit, 100% Hand Curated starting at $79 per month.
How it Works:
Step 1: Take the fun & interactive style quiz to tell them about your unique style preferences and select a membership package.
Step 2: Once their stylists know your unique style, they'll get to work on hand selecting the best brand name pieces that match your personality, body type and favorite ways to sweat or relax!
Step 3: Your YogaClub box saves you up to 50% off MSRP and will be delivered right to your doorstep so you can hit the mat with cute new outfits personally styled just for you!
Here's a peek at the outfit my YogaClub stylist put together for me this month……
Tank
I love, love, love this tank! It fits my style preferences perfectly. The color, the material, the style and the fit….it's all perfect. It's unbeliveably soft and it hangs nicely. And since it's solid black it will go with anything and everything.
Top
This burgundy hoodie is unlike anything I have received to date in my YogaClub boxes and I absolutely love it. Similar to the tank it is super soft and I love the way it hangs. It's quite long, making it perfect for leggings. This is the kind of top I would love to see in my boxes more often.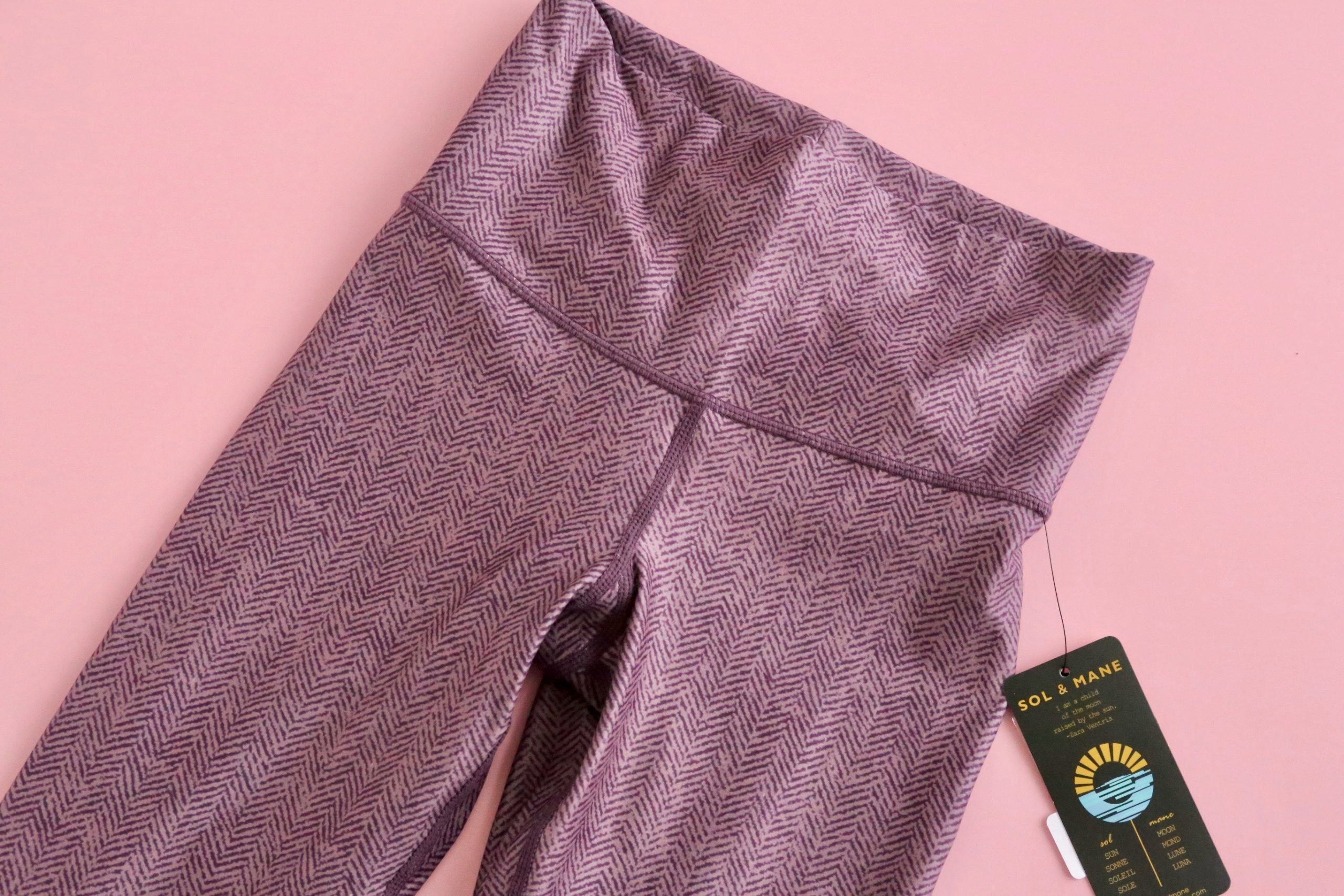 Leggings
Out of all the leggings I have received in my YogaClub boxes over the years, these would definitely be one of my favourite pairs. The material is thin and super comfortable. The high waist is flattering and it doesn't cut in. The color/pattern is fun and a nice change from the black and navy I typically receive. These get a big ol' A+!
YogaClub Review April 2021
I hope my YogaClub stylist is listening because she did an amazing job with my April outfit. This is one of my favourites to date. It has all the components I look for when it comes to my YogaClub outfits….
high-waist leggings made of thin comfortable fabric
a versatile tank that can be worn with a number of different outfits
a jacket or long-sleeve top that doesn't show my back (bonus points if there's a hood)
This is exactly what I like to see when it comes to my YogaClub deliveries. I hope to see more outfits like this going forward.
-AYOB Sarah