YogaClub Review August 2020
YogaClub is your personal stylist for the yoga inspired life. Delivering high quality, brand name yoga apparel at an affordable price, they are committed to empowering women to be active, confident and mindful in everything they take on. Choose a package and frequency of delivery then, take their proprietary style quiz to choose your sizes, favorite ways to sweat, and personal style. Every piece of activewear is handpicked by their expert stylists, just for you! They kindly sent us this box for review.
YogaClub is a subscription I've truly come to appreciate over the past few months. I can't even remember the last time I went to the mall, and online shopping is no longer an option seeing as I have zero time. YogaClub takes care of the shopping, sourcing and styling. I receive a new outfit in the mail each month, customized to my preferences. And the best part is….it's mine to keep! No need to try the pieces on, worry about what items I want to keep, etc…..
Subscription Details
Box Details: With YogaClub each month their expert stylists will style you in curated pieces of on-trend active wear. Receive a 3-Piece Premium Brand Outfit, 100% Hand Curated starting at $79 per month.
How it Works:
Step 1: Take the fun & interactive style quiz to tell them about your unique style preferences and select a membership package.
Step 2: Once their stylists know your unique style, they'll get to work on hand selecting the best brand name pieces that match your personality, body type and favorite ways to sweat or relax!
Step 3: Your YogaClub box saves you up to 50% off MSRP and will be delivered right to your doorstep so you can hit the mat with cute new outfits personally styled just for you!
Here's a peek at the outfit my YogaClub stylist put together for me this month……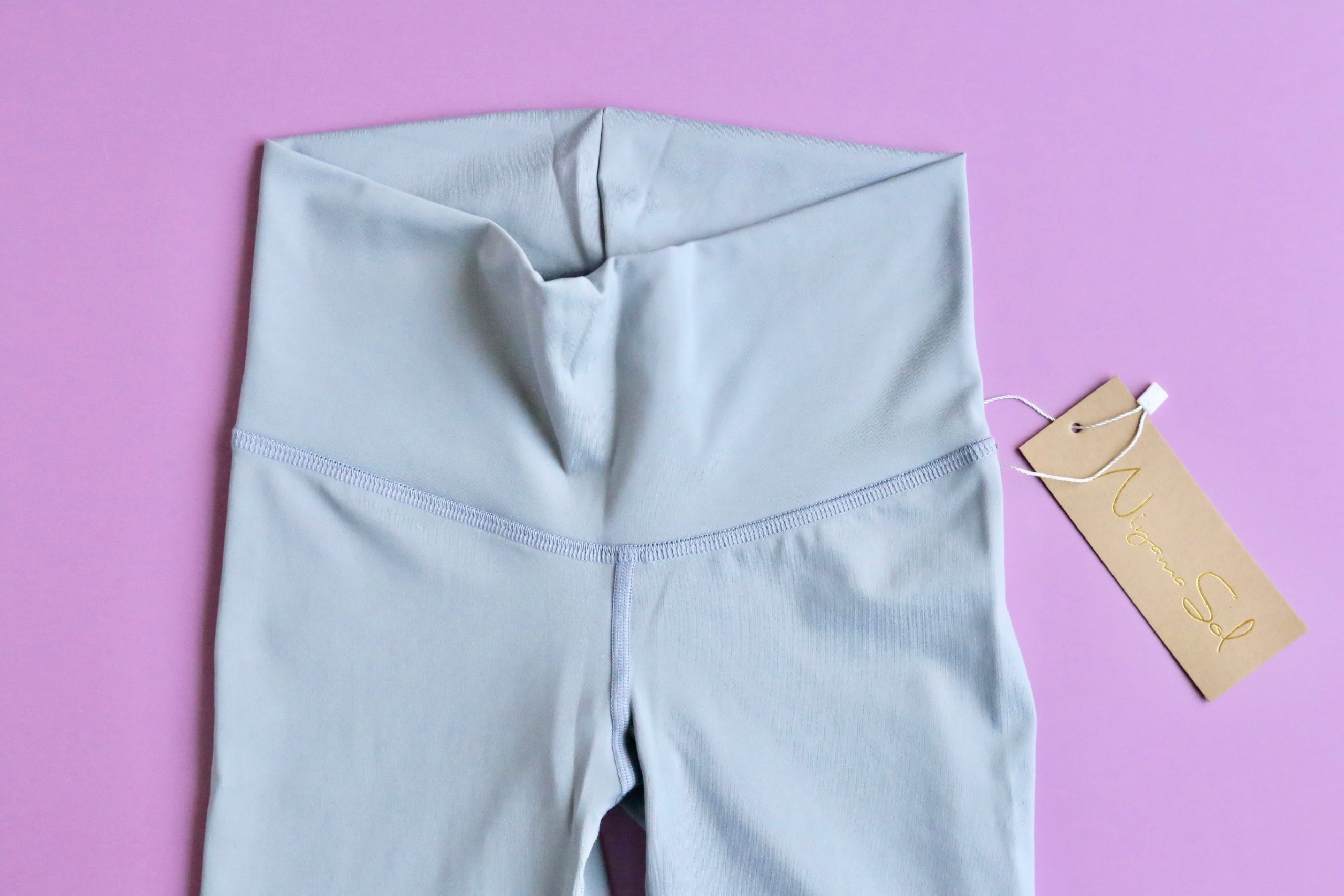 Leggings
These leggings are absolutely wonderful! If I were to shop for leggings on my own I would have picked out a similar pair. They are soft, super stretchy, and I love the color. The high waistband is flattering and it doesn't cut in. I would be happy to receive these in other colors.
Sports Bra
This sports bra is the perfect addition to my atherlic wear collection. Black is a must-have as it goes with everything. The strap detail in the back gives it style. It has the right amount of coverage (not too much and not too little) and it goes perfectly with the other two pieces I received this month. It's a tiny bit big but I fall between sizes right now. Kind of annoying but something I just have to deal with.
Top
I updated my style preferences a little while ago to indicate that I would rather not receive pieces that showed my back. This one has two cutouts but they are quite small so I think it is still wearable. It has a loose fit and I received size medium so it is a tad oversized. The color is really pretty and it goes nicely with the light grey leggings and black sports bra.
YogaClub Review August 2020 – Final Thoughts
My stylist did a great job with my August YogaClub outfit. I feel like it will transition nicely from Summer to Fall and I really love the colors. I like the way the light grey leggings look with the black sports bra and forest green top. While I would have preferred a top without the keyhole details in the back I still really like the loose fit and the soft material. This is an outfit I can see myself wearing often. It will be great for my morning walks and/or running errands.
Another month and another great outfit from YogaClub!
-AYOB Sarah