YogaClub Review January 2018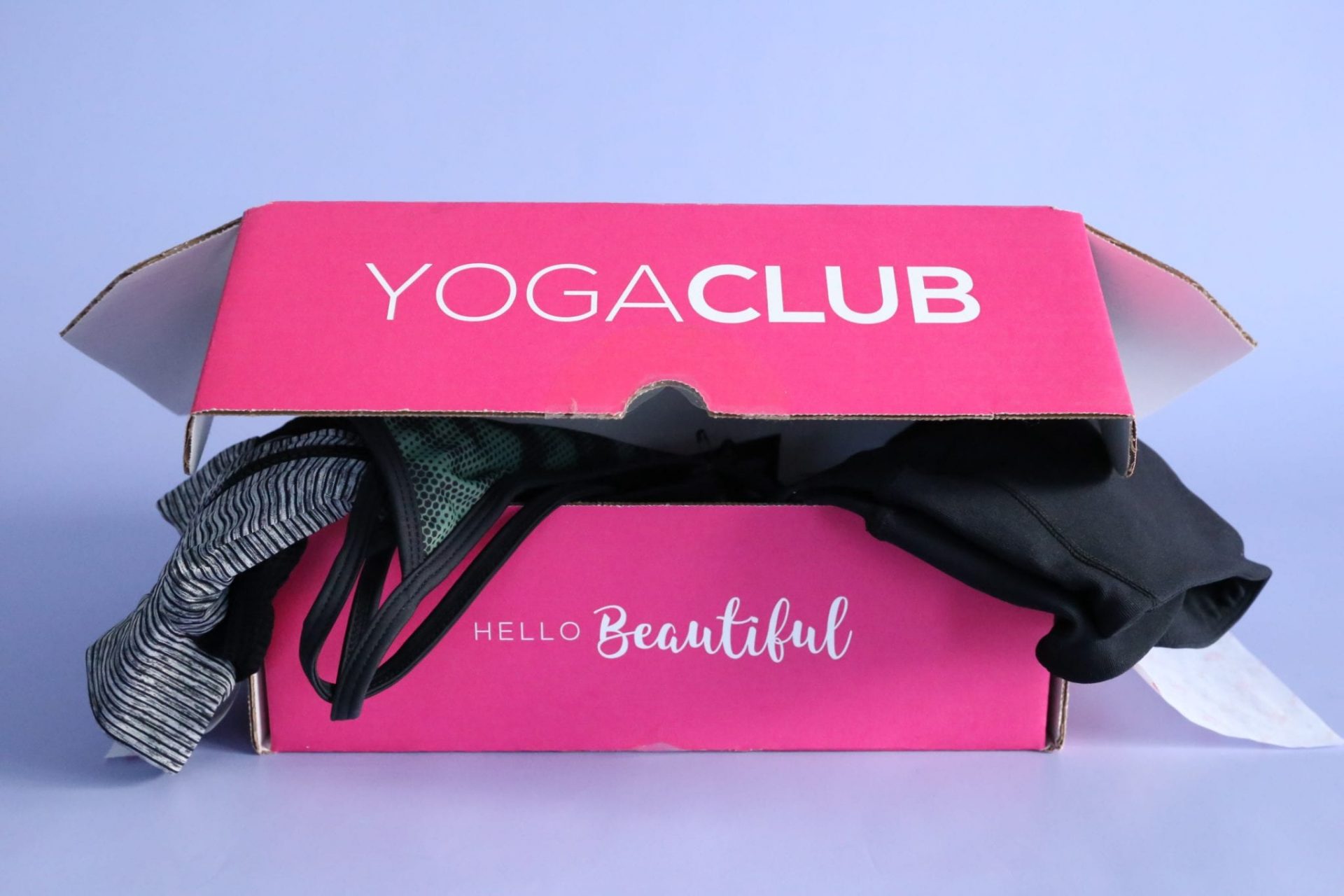 YogaClub is your personal stylist for the yoga inspired life. Delivering high quality, brand name yoga apparel at an affordable price, they are committed to empowering women to be active, confident and mindful in everything they take on. Choose a package and frequency of delivery (monthly, bi-monthly, or quarterly) that fits your lifestyle. Then, take their proprietary style quiz to choose your sizes, favorite ways to sweat, and personal style. Every piece of activewear is handpicked by our expert stylists, just for you! They kindly sent us this box for review.
YogaClub is a must-have subscription for anyone who works out on a regular basis or likes to wear yoga gear around the house and to do errands….like I do. The value you receive with YogaClub is unbeatable, and the brands they work with are high-quality. I've never been disappointed with any of my YogaClub boxes. I will be a life-time subscriber, no questions asked.
Subscription Details
YogaClub – Up to 60% off brand name yoga & workout apparel delivered to your door each month.
Step 1 – Select Package & Style

Pick the package & workout style that fits your personality, tell us your size and join! Each month, our expert stylists will style you in curated pieces of on-trend activewear with a retail value of over $100 that will make you look amazing for as low as $45.

Step 2 – Curated Yoga Apparel & Accessories

Skip the line & never pay retail prices again — with YogaClub we'll deliver top brands like Teeki, Manduka, Splendid, Onzie, NUX, and more monthly or quarterly. Studio styles, chosen just for you and your yoga-inspired life!

Step 3 – Outfits Delivered

We remove the middle man and pass the savings on to you. With deals this good, you'll wonder why you ever paid retail in the first place! Pause or cancel your membership at any time.
Choose from the following boxes….
The Guru ($79) – 3-Piece Premium Brand Outfit, 100% Hand Curated, Box MSRP: $140 – 160+, Your Savings: $60 – $100+
The Karma ($69) – 2-Piece Quality Brand Outfit, 100% Hand Curated, Box MSRP: $100 – $140+, Your Savings: $30 – $70
The Mantra ($45) – 1 Pair Premium Brand Leggings, 100% Hand Curated, Box MSRP: $70 – $100+, Your Savings: $25 – $55+
Here's a closer look at the outfit I received in my January Guru Box….
Noli Kelly Bra
High neckline design makes for an elegant and sporty silhouette.
At first I wasn't too excited to see a sports bra in my box. I would much rather receive a tank or t-shirt. But…..after having a look at the rest of the items in my January box I'm actually really happy that they decided to send me a bra this month. It pairs perfectly with the other items and makes for a complete outfit. I like that it has a high neckline because all the other sports bras I own are low-cut and I find myself pulling them up constantly.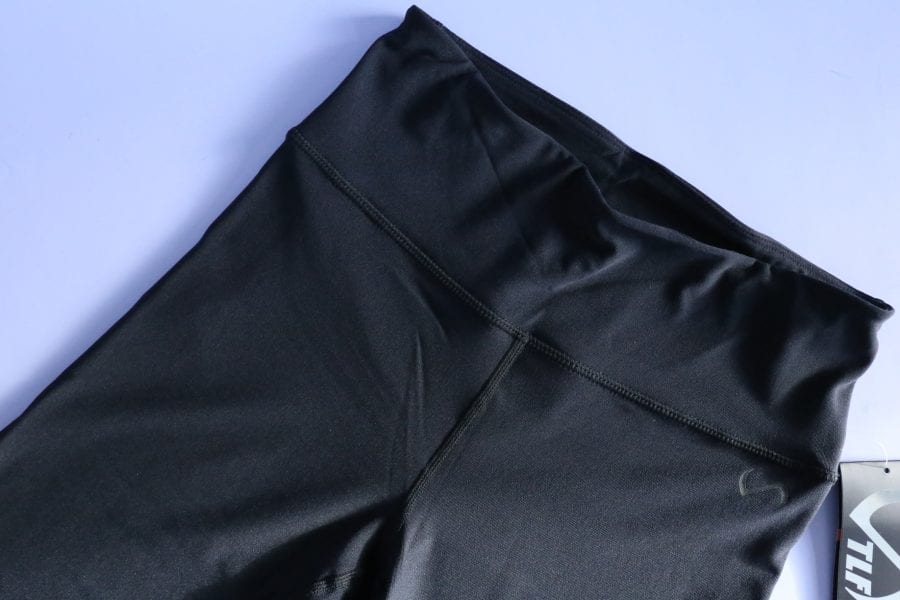 TLF Apparel Reverie Legging
The TLF™ Reverie Legging is your new favorite legging. Stylish lines with mesh cut-outs on the side of the leg are subtle, yet fashionable. Wear this high-waist legging during your work out or running errands.
Eeek!!! I am so excited about these leggings. I've been wanting to add a pair of black mesh leggings to my workout wardrobe for quite some time. This particular style retails for $82 which more than covers the cost of the box itself. In regards to fit, they are almost perfect. My only complaint would be in the ankle area, they are a little loose around there but other than that I love them.
Nux Flynn Pullover
This pullover is a season stunner with slimming chic mesh panels. You'll love this piece for all your pre and post-workout activities.
Yes!! I am in love with this pullover. It's actually kind of funny. I saw a girl wearing a top similar to this and I couldn't stop starting at it. I told myself that I needed to find something similar and here it is!! How ironic is that!
It's lightweight, kind of a slinky material, and I love the mesh detail. It fits perfectly and goes well with the sports bra and black leggings.
YogaClub Review January 2018 – Final Thoughts
This month's YogaClub delivery was a pleasant surprise. Upon first glance I wasn't too excited, but as I spent more time looking at each item and trying them on I realized that my stylist actually put together the perfect outfit for me. The sports bra is a much-needed addition to my workout collection as all the other bras I own are low-cut. The leggings are something I've had my eye on for at least a year, and the pullover is similar to a top I have been coveting since I saw my fitness instructor wearing one a few weeks ago. My stylist nailed it this month. Looking back at each piece from my January box makes me think my stylist knows me better than I know myself.
XOXO