YogaClub Review June 2020
YogaClub is your personal stylist for the yoga inspired life. Delivering high quality, brand name yoga apparel at an affordable price, they are committed to empowering women to be active, confident and mindful in everything they take on. Choose a package and frequency of delivery then, take their proprietary style quiz to choose your sizes, favorite ways to sweat, and personal style. Every piece of activewear is handpicked by their expert stylists, just for you! They kindly sent us this box for review.
I'm officially in my 4th month of Motherhood and it's safe to say my Mom uniform has been established – leggings, tanks and hoodies. My daily outfits need to be comfortable, easy to throw on, and they need to wash well. Needless to say, I have been getting a ton of use out of my YogaClub outfits as of late. I feel like this subscription is a must-have for new moms!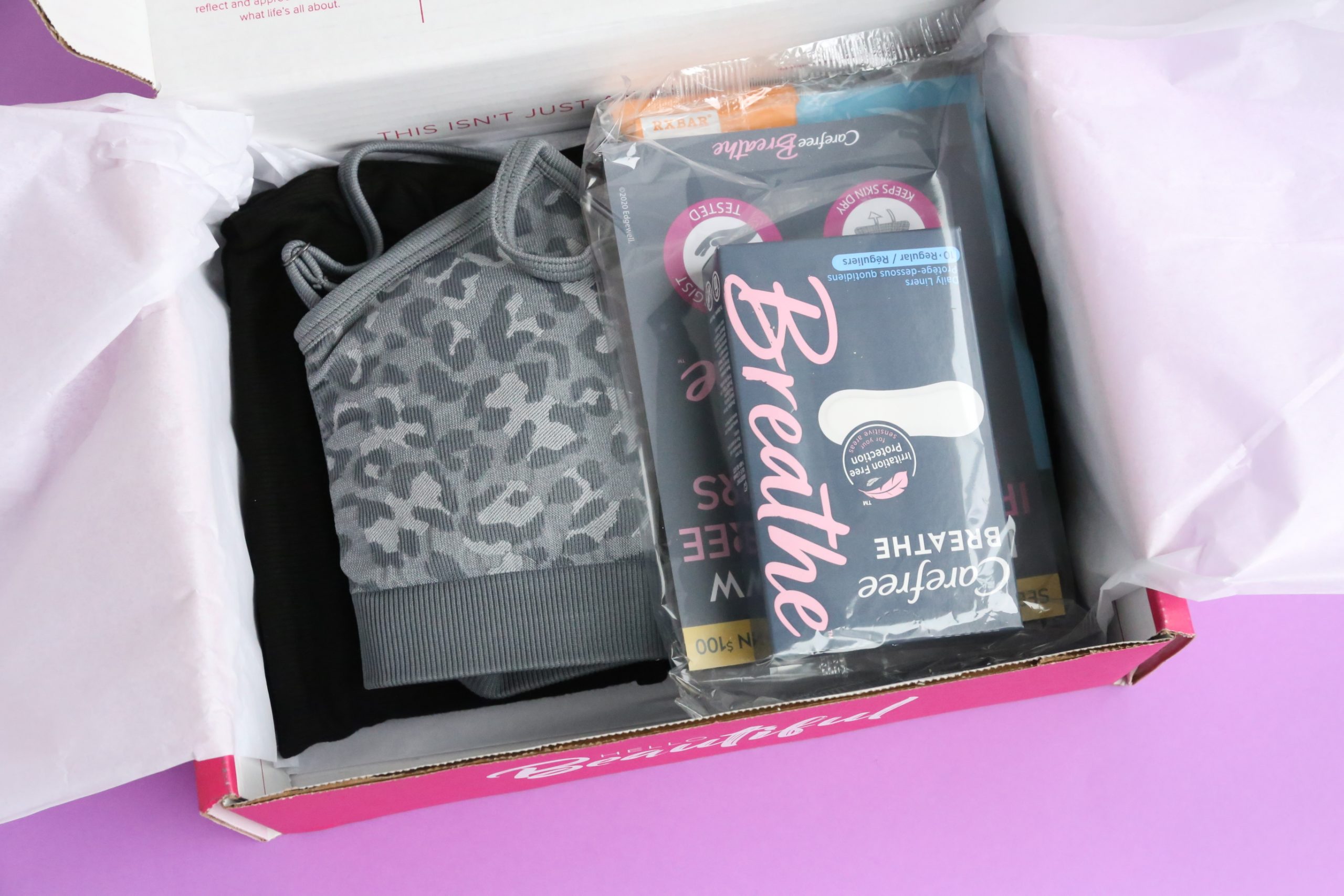 Subscription Details
Box Details: With YogaClub each month their expert stylists will style you in curated pieces of on-trend active wear. Receive a 3-Piece Premium Brand Outfit, 100% Hand Curated starting at $79 per month.
How it Works:
Step 1: Take the fun & interactive style quiz to tell them about your unique style preferences and select a membership package.
Step 2: Once their stylists know your unique style, they'll get to work on hand selecting the best brand name pieces that match your personality, body type and favorite ways to sweat or relax!
Step 3: Your YogaClub box saves you up to 50% off MSRP and will be delivered right to your doorstep so you can hit the mat with cute new outfits personally styled just for you!
I found a couple little bonus goodies in the box this month.
Here's a peek at the outfit my YogaClub stylist put together for me this month……
Splendid Leggings
Believe it or not, I almost purchased a pair of leggings with this exact same pattern from AE not too long ago. So imagine my surprise when I saw these in my June YogaClub box! I am absolutely in love and I'm tempted to say these are my favorite pair of leggings from YogaClub thus far. They are moisture wicking and made of premium fabric that has added stretch. I love the ribbed detail down the side and I love the high waist. The fit is AH-MAZING!
Splendid Sports Bra
Eeeek!!!! I am SO in love with this sports bra. I love that it matches the leggings and I absolutely love the pattern. It has adjustable straps and it is oh-so-comfy. I've been having trouble with size when it comes to sports bras because I fall in between a small and medium but I am happy to report that this one fits perfectly. Oh and it has removable cups…..a MUST when it comes to my sports bras. If my stylist is listening….you NAILED it this month. This is my favorite sports bra to date!
Splendid Tank
Lastly we have a tank…..and it is another fave. It goes with the leggings and sports bra perfectly. It's a really soft, ribbed material. It has a little bit of weight to it and hangs nicely, it's not too long and it fits perfectly. If I pull it down slightly the sports bra peeks out just a little.
YogaClub Review June 2020 – Final Thoughts
Eeek! I am absolutely thrilled with this month's YogaClub outfit! It is hands down my favorite outfit to date! I spent some time updating my style profile after last month's delivery and boy am I glad I did! I noticed I was getting a lot of open-back tops and realized that there's actually a question in the style profile relating specifically to that style of top. I updated it to indicate that I would rather not show off my back and ta-da! No more open back tops. I also tweaked my sizes just a little…..I feel like my body is still changing and I'm in this weird in-between sizes stage. Luckily, everything fits perfectly and the styles are oh-so flattering. I really hope my stylist is listening because this is the PERFECT outfit for my New Mom lifestyle!
-AYOB Sarah