YogaClub Review May 2020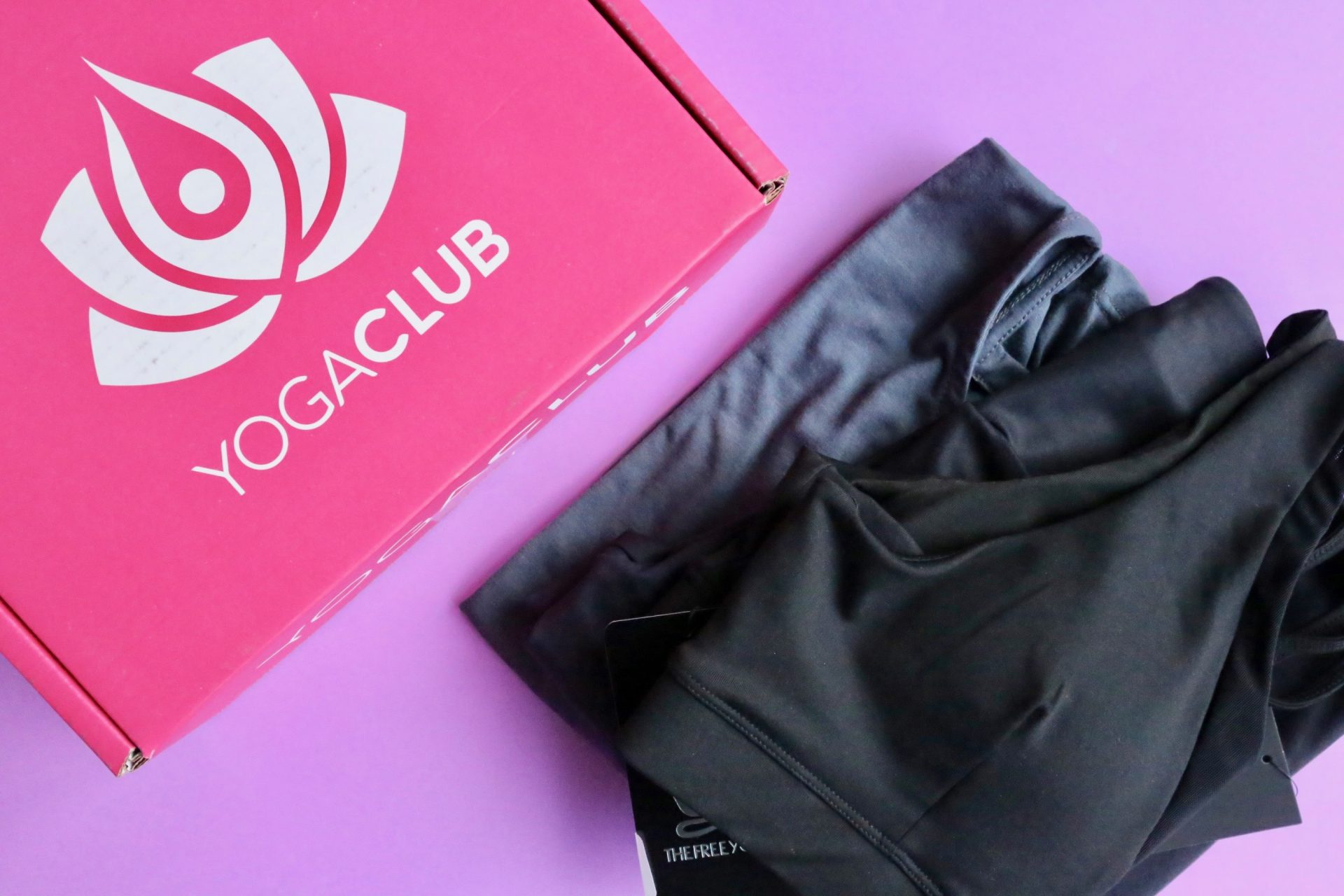 YogaClub is your personal stylist for the yoga inspired life. Delivering high quality, brand name yoga apparel at an affordable price, they are committed to empowering women to be active, confident and mindful in everything they take on. Choose a package and frequency of delivery then, take their proprietary style quiz to choose your sizes, favorite ways to sweat, and personal style. Every piece of activewear is handpicked by their expert stylists, just for you! They kindly sent us this box for review.
Don't you just love getting your clothes delivered in the mail? And don't you just love it when someone else picks them out for you? You get to skip a trip to the mall, something we will all be doing more often, and you save a ton of time not having to shop around for different styles, brands, etc…. YogaClub has saved me a ton of time and it has allowed me to try out different athletic wear styles and brands I never would have discovered on my own.
Subscription Details
Box Details: With YogaClub each month their expert stylists will style you in curated pieces of on-trend active wear. Receive a 3-Piece Premium Brand Outfit, 100% Hand Curated starting at $79 per month.
How it Works:
Step 1: Take the fun & interactive style quiz to tell them about your unique style preferences and select a membership package.
Step 2: Once their stylists know your unique style, they'll get to work on hand selecting the best brand name pieces that match your personality, body type and favorite ways to sweat or relax!
Step 3: Your YogaClub box saves you up to 50% off MSRP and will be delivered right to your doorstep so you can hit the mat with cute new outfits personally styled just for you!
Here's a peek at the outfit my YogaClub stylist put together for me this month……
Sports Bra
I typically don't receive sports bras in my YogaClub boxes but I revised my style profile after baby was born with the hopes to start receiving them every so often. I am in need of comfy bras to wear under my athletic wear tops and this one is pretty darn comfortable. When I revised my style profile I changed my sizes from small to medium. My postpartum body requires bigger sizes (at least for the next few months) and comfortable styles. The medium bra is a little big as I'm between a small and medium at the moment,  but that's what makes is so darn comfy. And it's pretty darn cute as well.
Long-Sleeve Top
This month I received a long-sleeve top from Onzie. It is a slate grey and has an open back. I find that most of the tops from YogaClub have opens backs which is another reason I wanted to start receiving sports bras in my boxes. Open back tops are best when worn with a cute sports bra underneath….in my personal opinion.
Leggings
Lastly we have a pair of leggings from MPG. They have 4-way stretch, they are moisture wicking, they have a hidden pocket in the waistband and the are a compression material. The ombre colouring is really fun and subtle at the same time. I prefer a subtle print as opposed to something thats loud and in your face. These are perfect for my style preferences.
YogaClub Review May 2020 – Final Thoughts
This month's YogaClub outfit is perfect for my postpartum body. It fits nicely, a little on the big side, but it's very comfortable and will be perfect for my new lifestyle which consists of bending, squatting, rolling around with baby on the floor, packing baby around, etc… I'm happy to have a cute new sports bra to wear under my open-back tops and I love the subtle ombre colour of the leggings. YogaClub is a great subscription for new moms. I have been living in leggings and comfy tops the last couple months and don't see that changing anytime soon.
-AYOB Sarah