Your Bijoux Box Review January 2017
Your Bijoux Box is a monthly subscription box containing 3 pieces of jewelry, hand curated by Shana. The jewelry they select is on-trend, versatile and wearable, and you will receive at least $100 worth of jewelry each month. They kindly sent me this box for review.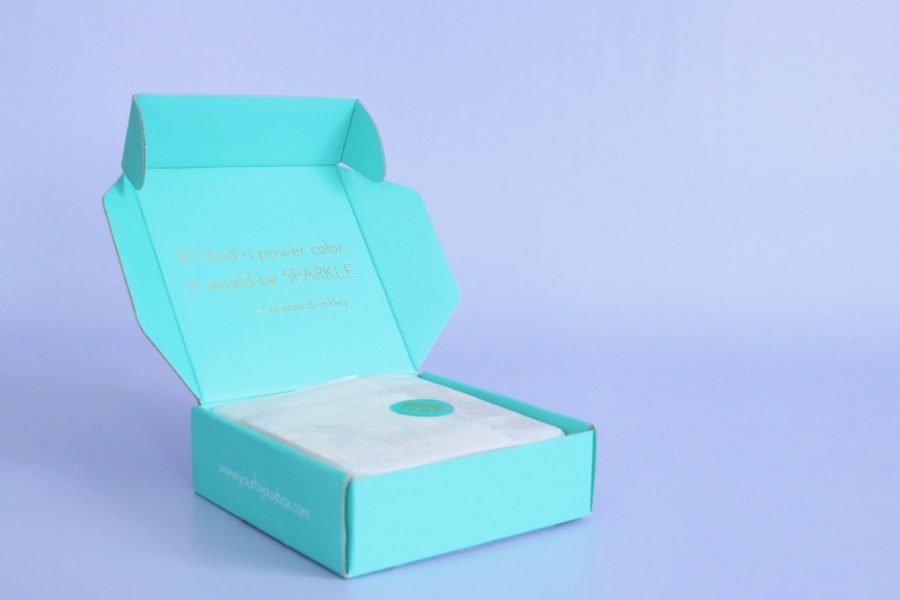 I would say that Your Bijoux Box is one of the more popular jewelry subscription boxes on the market. I have been reviewing them since I started AYOB and that seems like forever ago. I still have the necklace I received in my very first box, and I wear it all the time. That should tell you something right there. I get a lot of wear out of 90% of the pieces I receive in YBB.
January Theme
The theme for this month's Your Bijoux Box is "Ring In The New Year". I saw a spoiler for one of the necklaces and even though it's not my favourite I think it will be a nice addition to my collection.
Yvette Y Necklace
A delicate and feminine necklace in gorgeous blue, green, and pearlescent stones. Tuck a vibrant-green skinny knit sweater into high-waisted jeans and pair with feminine booties to round out the look. 
This is the spoiler I saw a couple of weeks back, but it's not as long as I was expecting it to be. The blue stones are gorgeous, and even though I prefer bigger, more blingy necklaces, this will be perfect for outfits that require something a little more understated.
Petra Pearl Collar
Perfect under the collar of a buttoned-down blouse layered with a crew neck sweater. Elegant without being too fussy. Easy-to-fasten hook. 
Love, love, love this necklace! It is absolutely gorgeous. This is my kind of necklace. I really love the look of gold and pearls together. I agree with the product card, this will look best with a buttoned-down blouse. But, I also think it would look fun with a plaid shirt and denim.
House of Harlow Bracelet
We love Nicole Richie's chic style inspired by the Art Deco movement. Her pieces manage to be both modern and boho at the same time. 
This pretty little bracelet has a value of $58. That's more than the cost of the box itself. I love that they included a piece from Nicole Richie's jewelry line. It is cute, and delicate. I probably wouldn't stack this with other bracelets, but it will be cute on its own.
Anne Taintor Lip Balm – Bonus Item
This is the cutest little tin on lip balm. I'm ten times more excited about the next item though……
Purse Sized Emory Boards – Bonus Item
This is genius! I received a set of purse sized emory boards in one of my subscription boxes more than 3 years ago and I am obsessed with them. I have one with me at all times, and I have been waiting for them to pop up in another subscription box, and here they are. I love these things!
Your Bijoux Box Review January 2017 – Final Thoughts
This month's Your Bijoux Box may not be my favourite, but it's a great box nonetheless. The Yvette Necklace and the House of Harlow Bracelet will be so darn cute together. I will definitely be reaching for the Petra Collar on a regular basis, but the other two will be perfect when I need pretty pieces that are delicate and understated. It's also kind of nice to receive colourful pieces every now and then. It spices up my jewelry collection. But……I am most excited about the emory boards. Is that weird?
XOXO
Explore.
Save.
Enjoy!
Sign up for a free account on A Year of Boxes to receive exclusive offers, be added to our monthly mailing list, and much more! We are always adding features to improve the experience for our users, from their valuable feedback!
Join Today!