Your Bijoux Box Review September 2017
Your Bijoux Box is a monthly subscription box containing 3 pieces of jewelry, hand curated by Shana. The jewelry they select is on-trend, versatile and wearable, and you will receive at least $100 worth of jewelry each month. They kindly sent us this box for review.
Your Bijoux Box is a jewelry subscription box, providing 3-4 items each month to help you stay on top of accessory trends and keep you looking stylish and classy all year long!  This is my first time reviewing Your Bijoux Box for you, but AYOB has been reviewing this box for quite some time and has loved the consistency of the quality of the items provided!
Here is a look at the September Your Bijoux Box.
Infinity Necklace by CC SKYE 
We are so excited to feature for the first time, designer CC SKYE!  Based in Los Angeles, CC SKYE consistently creates the season's must haves that perfectly fuse uptown elegance with downtown edge.  The Infinity Necklace is 18k gold dipped with pave' crystals.
This item is stunning and my eyes widened to twice their normal size when I pulled it out of the box!  I just can't believe something this beautiful is part of a subscription box!  I will get a lot of wear out of this and it is 100% my style!  Can't wait to pair this up with 100 different outfits.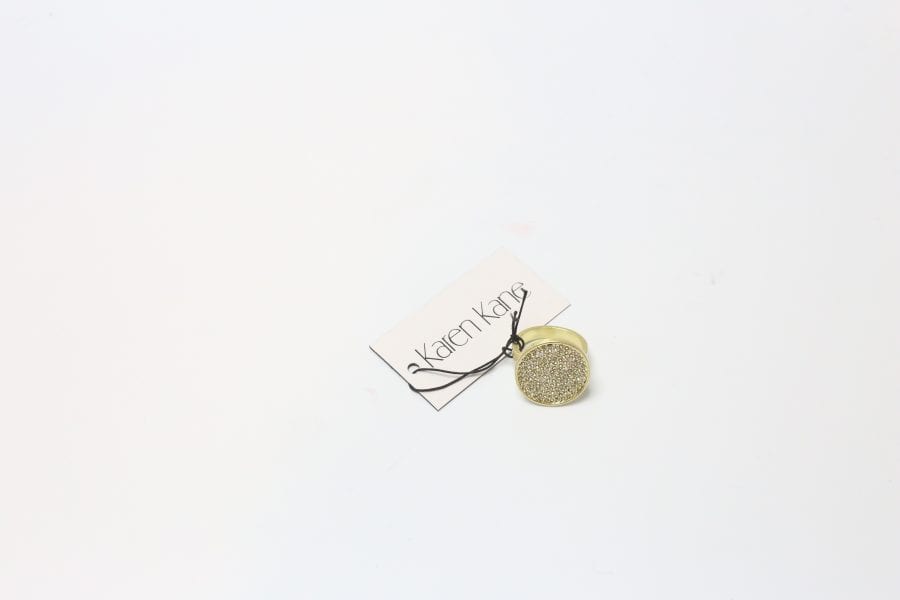 Starry Disc Ring by Karen Kane
This is the Beta month for our first sized ring!  A sparkly cocktail ring is a party on your hand, experiment with wearing it on different fingers.  In gold or silver with pave' crystals.
Such a beautiful piece!  I'm a big fan of statement rings, but sadly, this one does not fit.  It's just a tiny bit too small for my fingers, but it's so beautiful and I will definitely keep it as a giftable item.
ZigZag Huggies Earrings by House of Harlow 1960
Comfortable everyday earrings you will never want to take off.  Wear with a frilly top and cropped denim for a perfect romantic-causal outfit.  Styles will vary.
Huggies are my favourite type of earring to wear!  I like them because I can be pretty hard on my outfits and accessories and knowing the earring is clipped right in and around my ear is a bit of a comfort!  This way I can look super stylish doing pretty well anything!
BONUS: Jeweled Deluxe Hair Bands by Lucky Feather
Perfect for the wrist or hair, featured in Autumnal colours.  Add a little sparkle to your pony or bun.
These type of hair bands are fast becoming my go to hair elastic.  I, like any girl, have 100 hair elastics, but will search for 10 minutes to find one of these gems!  Super happy to add a few more to my collection.
Your Bijoux Box September 2017 – Final Thoughts
WOW!  What an introduction to this subscription.  I feel blown away.  The infinity necklace is by far my favourite item in the box and as it should be.  I can already think of three occasions where I will be wearing it.  There are a lot of Jewelry subscription boxes on the market, but I have to say after reading through quite a few of our past reviews of Your Bijoux Box and now being on the receiving end of one, I would easily choose Your Bijoux Box over the others on the market.  Even if the items aren't your style they are all classy and beautiful and giftable!  Knowing Sarah for as long as I have I have always admired her accessory collection and now I know what's been fuelling it all this time!
-Shonah