YumeTwins Review April 2017
YumeTwins is a monthly subscription box service from Tokyo Treat that delivers high-quality, kawaii Japanese items straight from Tokyo to your doorstep!   It centers around the "yume kawaii" culture which is a new kawaii movement recently emerged in Japan. Yume kawaii isn't just kawaii – it's a mixture of cuteness, fairytales and, importantly, a touch of darkness! They kindly sent us this box for review.
We are a little behind on our YumeTwins reviews due to some shipping issues.  We sincerely apologize for this!  Here is a look at April's box.
Gudetama Easter
Say "Hello!" to Sanrio's mascot egg character, Gudetama!  Introduced in 2013, the lazy egg has a huge following and Gudetama related restaurants are popping up all across the globe.  Although extremely lazy and apathetic, there's something comical and relatable about Sanrio's token egg yolk that makes it such a loveable character.  April's box is filled with practical, fun and eye-catching Gudetama items that are sure to amuse.  We hope Gudetama and all the items in this box will bring a little joy to your life everyday.
Gudetama Cup
Gudetama's quirky cuteness will have everyone talking once people catch you using this fun and durable Gudetama Cup.  How will you use your cup?  Which one did you get?
Shinada Easter Baby Nature
Like with every plush by Shinada, you know you're always going to get high quality.  This month is no different with the adorable Easter plush.  The adorable animals of the popular Baby Nature line get an Easter makeover with cute bunny ear headbands attached to them.  Did you get the poodle, sheep or the porcupine plush?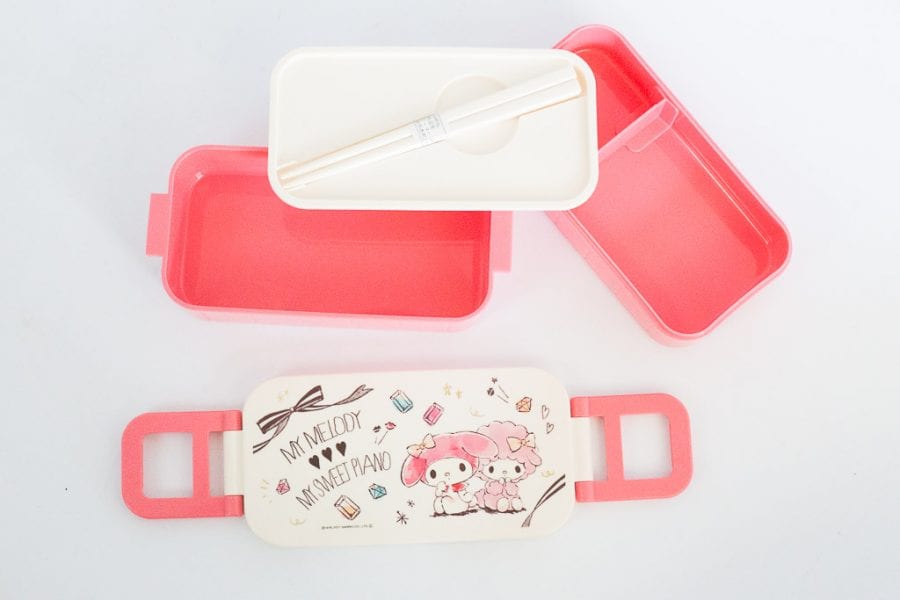 Character Bento Box
Kawalify your lunch time with a cute character Bento Box.  Each set comes with a 2-tier lunch box and pair of chopsticks.  You'll find either a Gudetama, My Melody or Alice in Wonderland designed Bento Box.  What yummy goodies will you fill your character lunch box with?
Gudetama Ball Pen
Take Gudetama wherever you go with this cute pen!  If you're feeling a little down, Gudetama's comical expressions might be just what you need to get through the day.  Pen comes with a gripper for maximum writing comfort and control.
Gudetama Rubber Magnet
Fun Gudetama rubber magnet to decorate your house with because we can never have too much Gudetama in our lives.  Which of the 6 comical Gudetama rubber magnets did you get?
YumeTwins April 2017 – Final Thoughts
The theme this month was pretty strong. Gudetama was everywhere and part of almost every item!  I really liked that.  I was a little sad I didn't get the Alice in Wonderland Bento Box, but that's the risk!  The Melody Box is just as cute and I really liked the usefulness of this item.  The cute factor of this box is almost out of control!  The plush was adorable and I actually really liked the Gudetama cup!  Can't wait to catch up on the missing months here.
-Shonah