YumeTwins Review December 2017
YumeTwins is a monthly subscription box service from Tokyo Treat that delivers high-quality, kawaii Japanese items straight from Tokyo to your doorstep!   It centers around the "yume kawaii" culture which is a new kawaii movement recently emerged in Japan. Yume kawaii isn't just kawaii – it's a mixture of cuteness, fairytales and, importantly, a touch of darkness! They kindly sent us this box for review.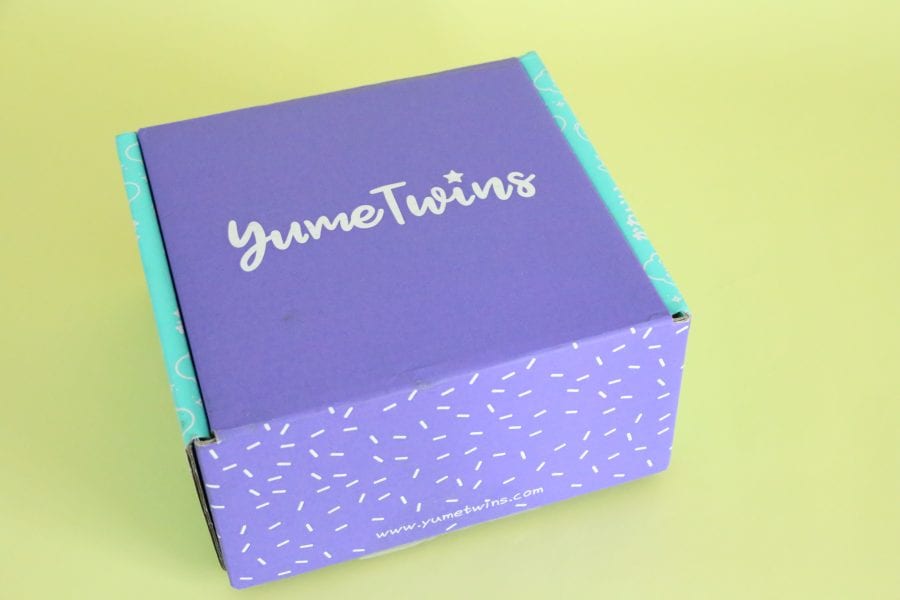 Subscription Details
YumeTwins is here to give you an authentic Japanese culture experience and provide you with the best experience possible through everything kawaii. They venture out to find high quality plushies, cute kawaii stationery, squishies and other surprises and deliver them in a super kawaii box! Best of all, shipping is free worldwide!
Each YumeTwins box is completely unique, ensuring each and every month's box will be as exciting as the last! Each monthly box includes 6-8 kawaii items ranging from plushies, squishies, practical goods, kawaii stationery & more!
Choose from the following – monthly subscription, 3-month, 6-month, or 12-month.
Here's a closer look at the items we received in the December YumeTwins…..
December Theme
The theme for the December YumeTwins box is Cozy Holiday.
Fluffy Room Shoes
These free size Rilakkuma and Sumikko Gurashi designed room shoes are a kawaii wearable item that is perfect for the winter season! The bottoms have non-slip lining and the inside is lined with fluffy perfection to keep your feet all nice and toasty!
This is probably one of my favourite YumeTwin items thus far. How perfect are these for the time of year. I don't know about you, but I LOVE slippers. I've even contemplated keeping a pair in my purse so I have a set with me wherever we go……is that weird?
Rascal Dog or Cat
Our kawaii box featured these adorable plushies that are popular in Japan for their huggable, soft material and their troublemaker personalities! They came in four designs, two cats, a pug, and a frenchie. We are so happy that they chose the right kawaii box subscription to sneak into!
This is one of the reasons I love YumeTwins so darn much. We always receive the cutest plushies. My nieces look forward to the cute little stuffies that come tucked inside each box. They all received one in their Christmas goody bags.
Rilakkuma & My Melody Multi Use Case
These My Melody & Rilakkuma multi use cases are perfect for carrying around important notes, receipts and tickets, or even small accessories! We at YumeTwins adore using these and wanted to pass forward the kawaii love!
This is the kind of item I was obsessed with when I was in elementary school. I loved any sort of case or anything I could carry my school supplies in. I would have found so many uses for this little kit.
Marumofubiyori Mechanical Pencil
Sanrio's new kawaii character line Marumofubiyori, which features the cute homebody polar bear Moppu, makes the perfect cute mechanical pencil! You can write holiday letters and draw fun pictures with this adorable item!
Remember my comment from above? The one about being obsessed with school supplies? Ya…..that one. It also applies here. I LOVED getting new pens and pencils to put in my pencil case. Who am I kidding…….I still do. What is it about new pencils?!
Marumofubiyori Eraser
While you are writing your letters and drawing your kawaii masterpieces, perhaps you'll need to rethink something along the way. To help, you can find a lovable Marumofubiyori eraser in your kawaii subscription box!
All we need is a cute little pencil case and my set would be complete.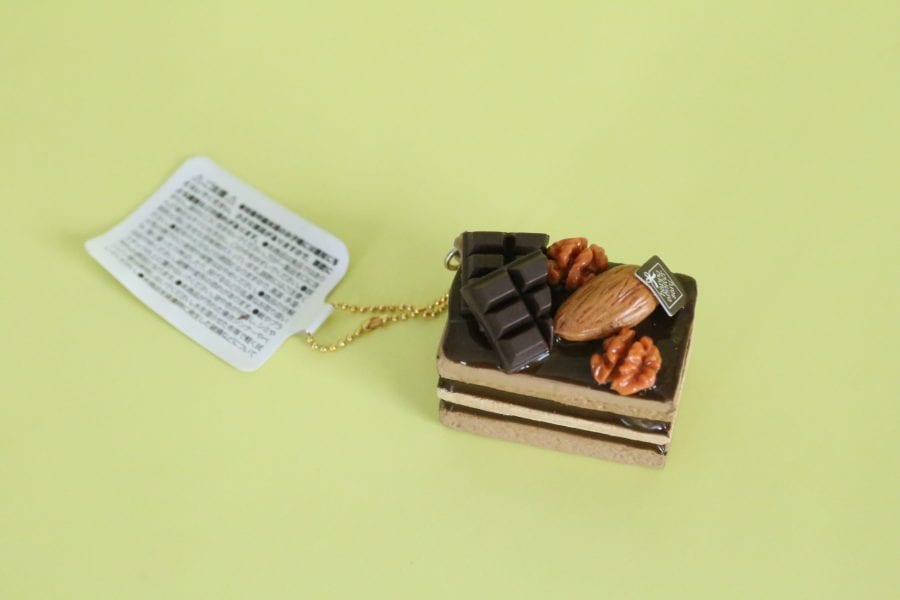 Realistic Fluffy Cake Squishies
While you are relaxing and keeping warm, what's better than a cute snack? These squishies, while not edible, provide a sense of peace to help you recharge. While enjoying squishing these realistic cakes, get inspired for what you should treat yourself to next!
This is the only item in the box  I'm not sure about. Don't get me wrong, it's kind of fun, but I feel like it doesn't really fit with the rest of the items in the box.
YumeTwins Review December 2017 – Final Thoughts
YumeTwins always puts together a super cute box. I find this subscription to be reasonably priced, consistent, and fun to unbox. If I have fun unboxing it, I can only imagine how much fun my nieces would have if they got to unbox it. They always end up seeing the items I receive in the box, and they always end up loving them, but the unboxing process is half the fun. When it comes to kids subscription boxes, this is definitely one of my favourites. Now, excuse me while I go try on the slippers. I'm really hoping they fit because they will be perfect for my purse. My friends and family are going to think I'm crazy when they find out I carry a pair of pink slippers around with me. But……how can I not?!
XOXO